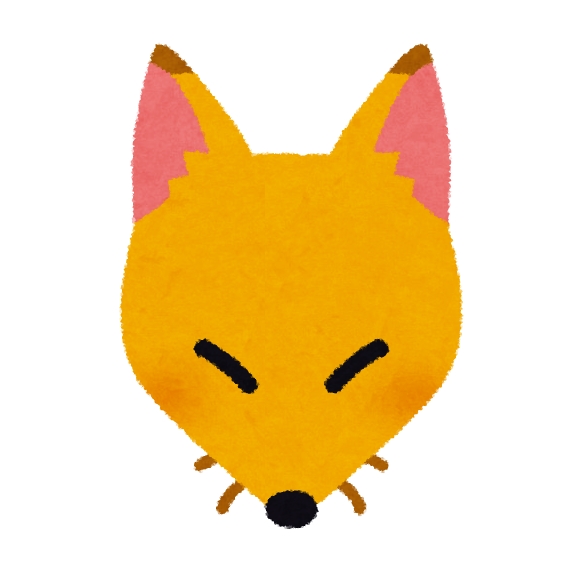 ふらのガイド
今日ご紹介する富良野ー美瑛エリアの観光地は~♪
It`s time to go check out how sight-seeing spots in the Furano – Biei area are faring in June!
The day I went around and took pictures was June 21, 2019.
Furano has entered it`s high season for summer, with many tourists coming and going every day. I`m here to give you an update on the conditions in June, and to help you figure out where you might want to go while you are in Furano!
Farm Tomita in June
It is now half-way through June at Farm Tomita.
The lavender is not in full bloom yet, but it is still quite beautiful!
There are also other flowers blooming at the farm, but the peak season isn`t quite here yet!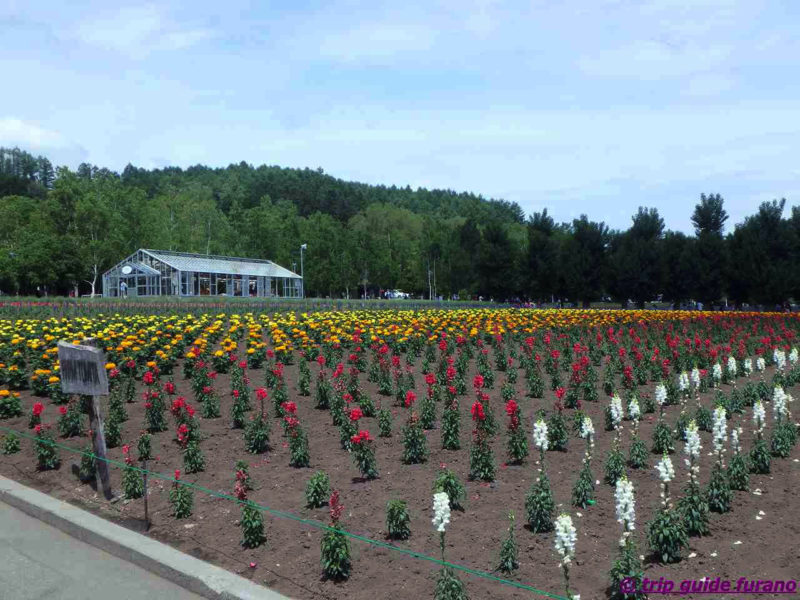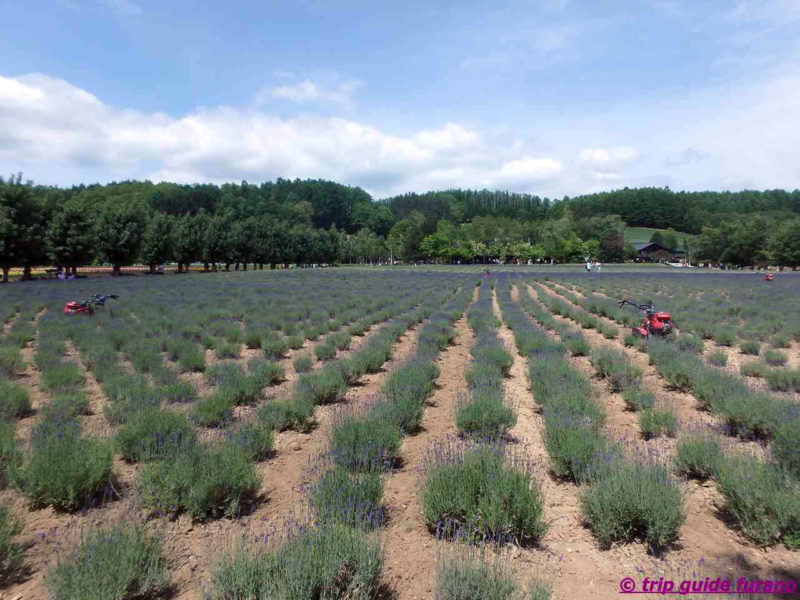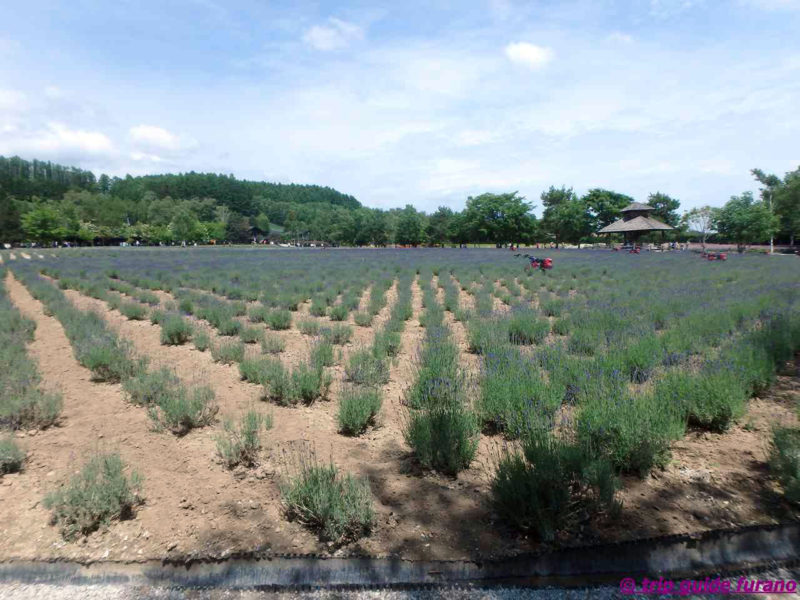 The lavender looks to be about 60% to 70% in bloom!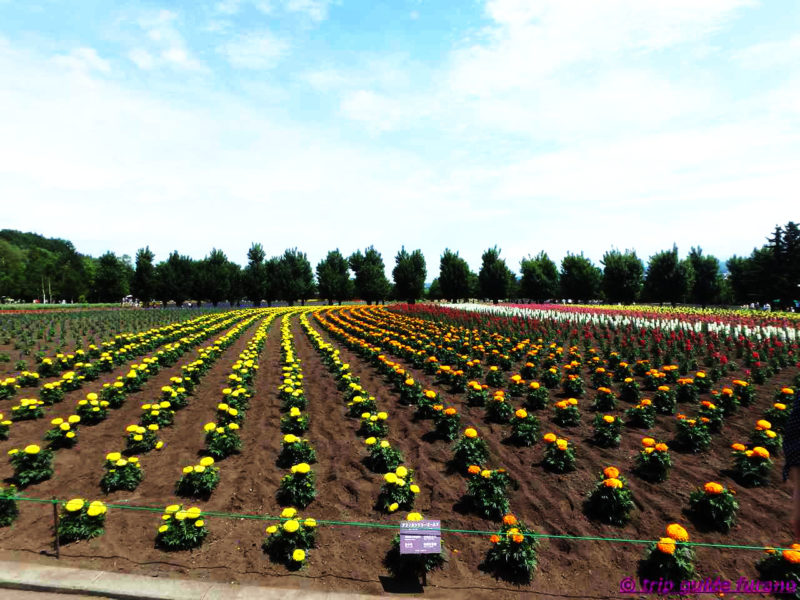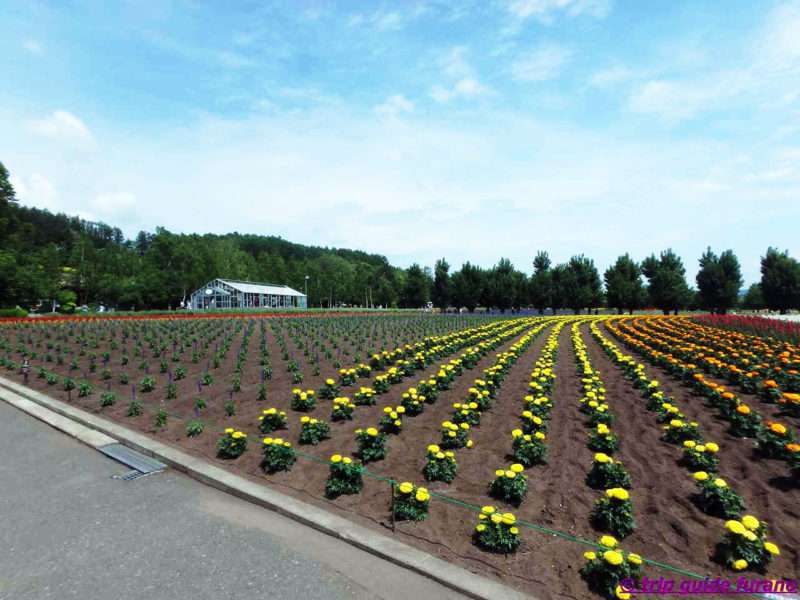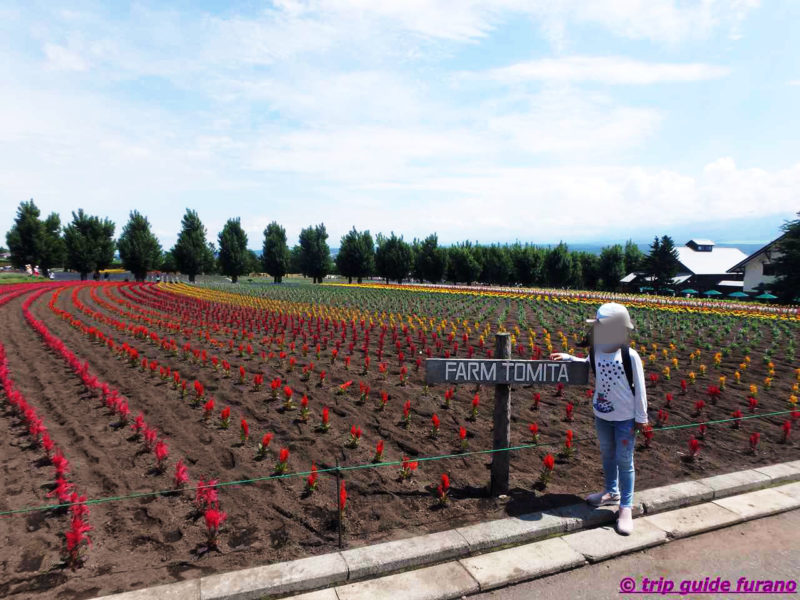 The view from the Observation Deck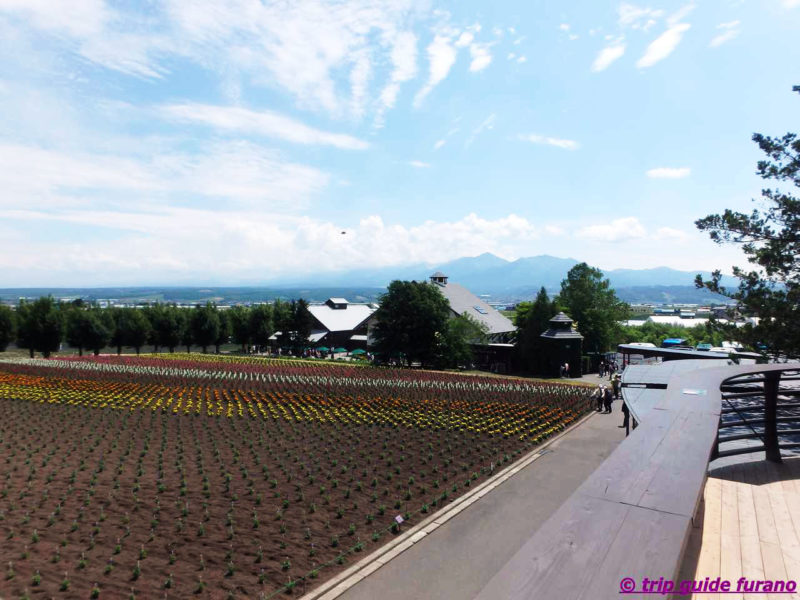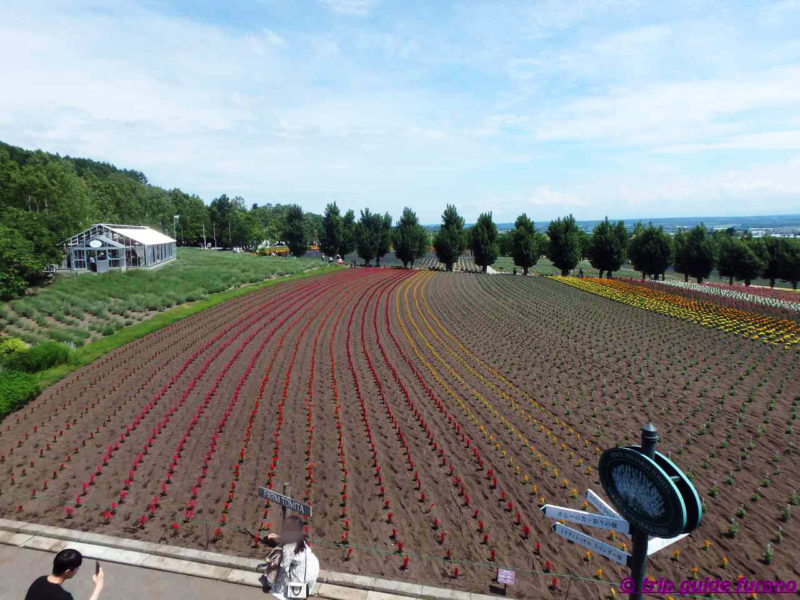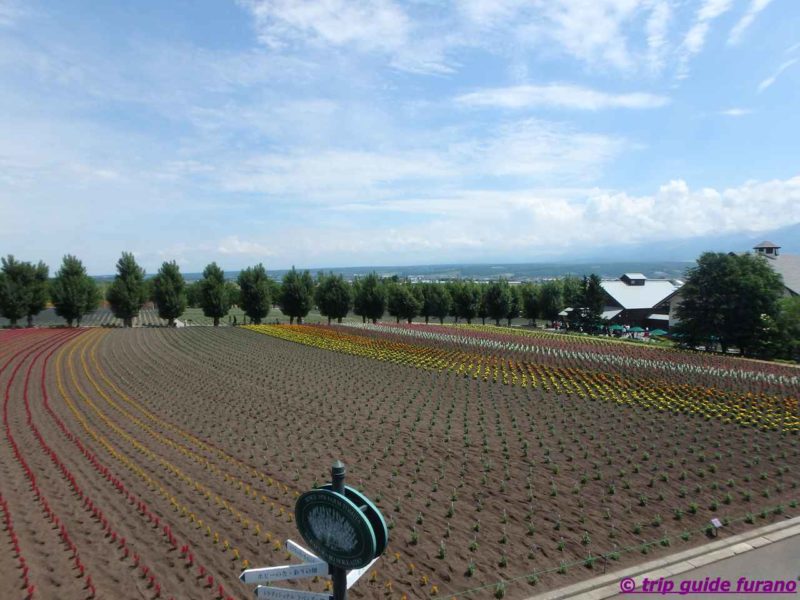 Update on the lavender inside the Farm Tomita greenhouses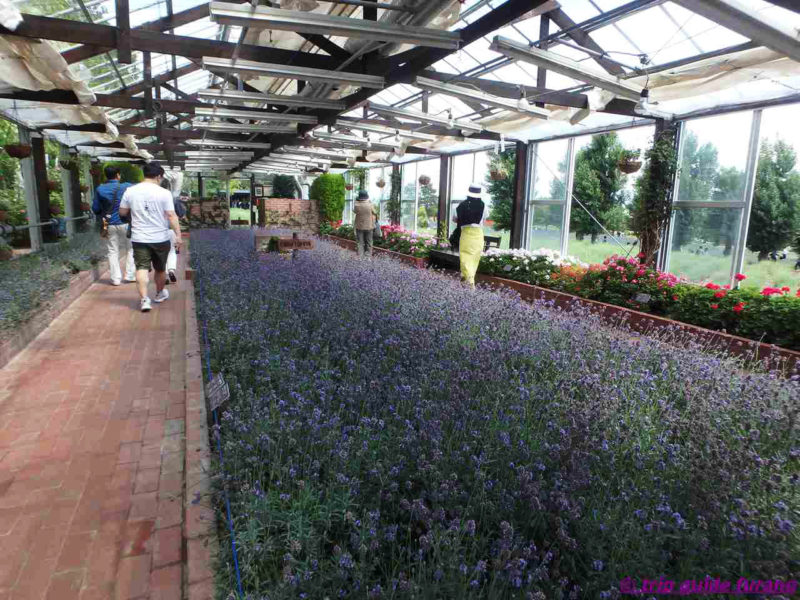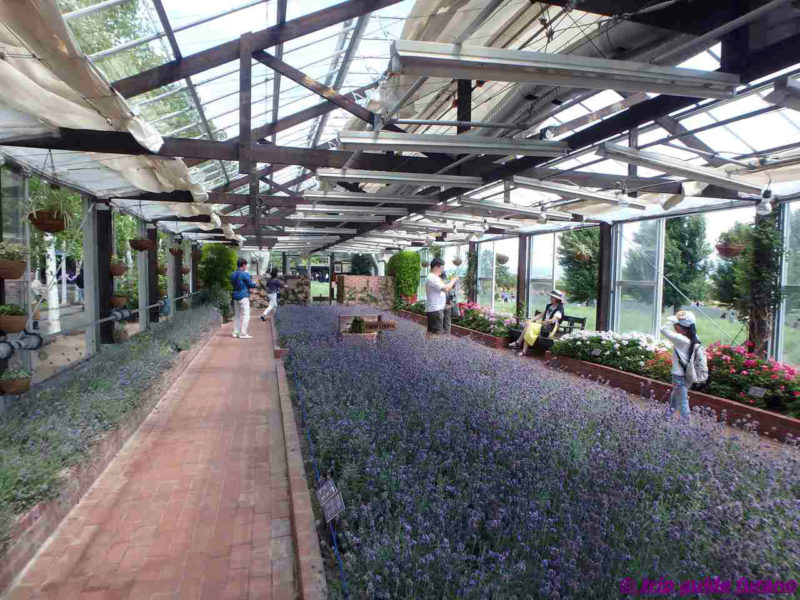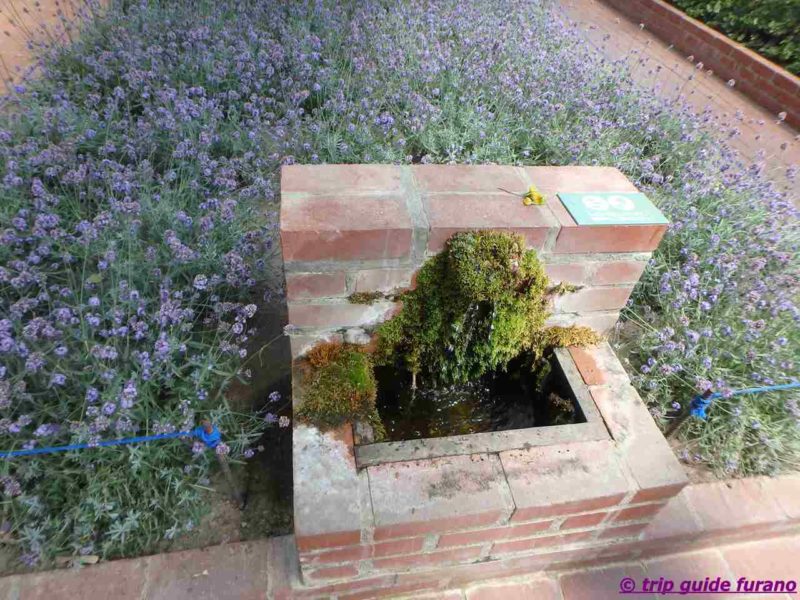 There are already plenty of tourists here to enjoy the flowers.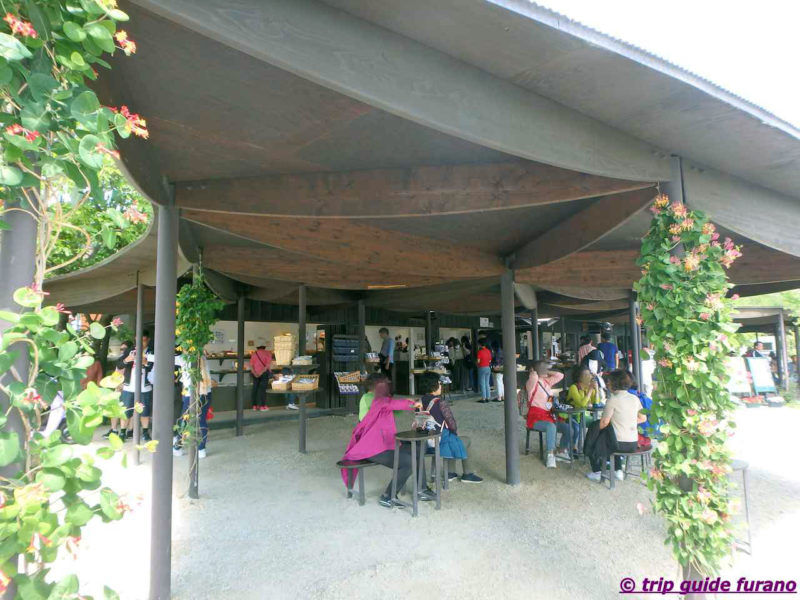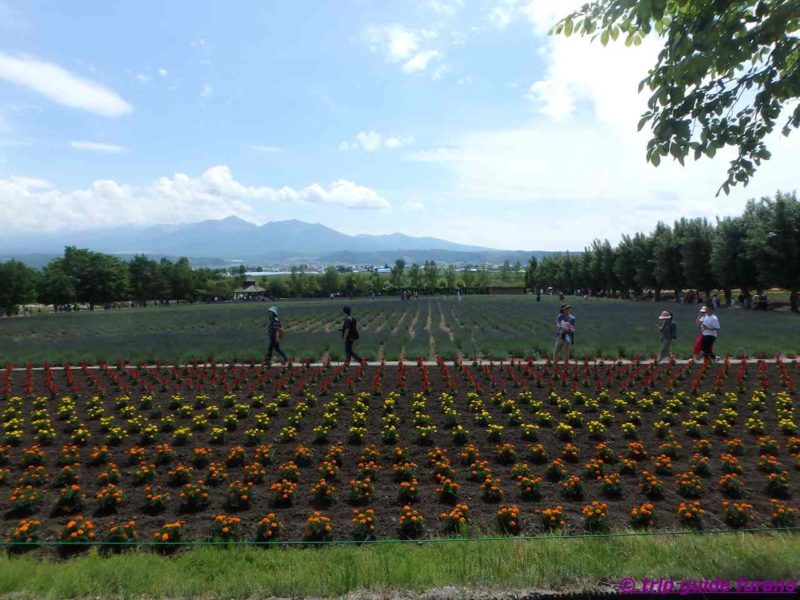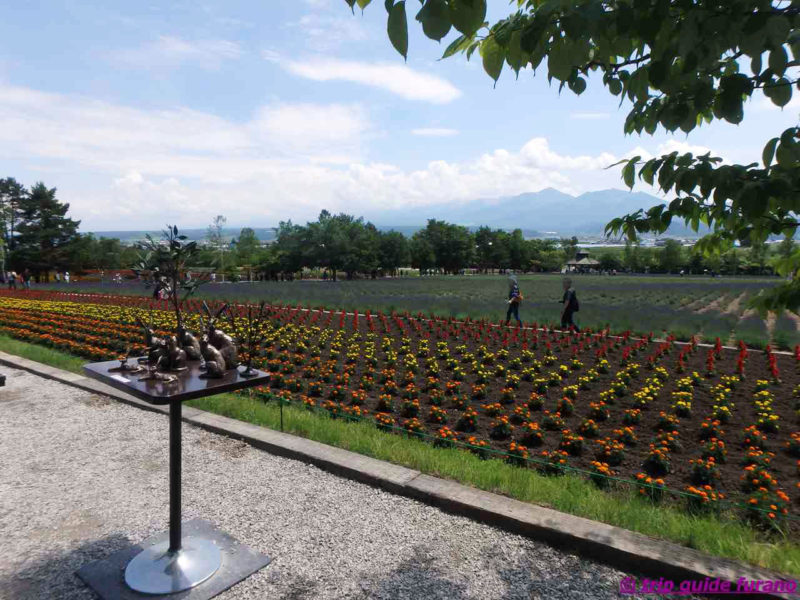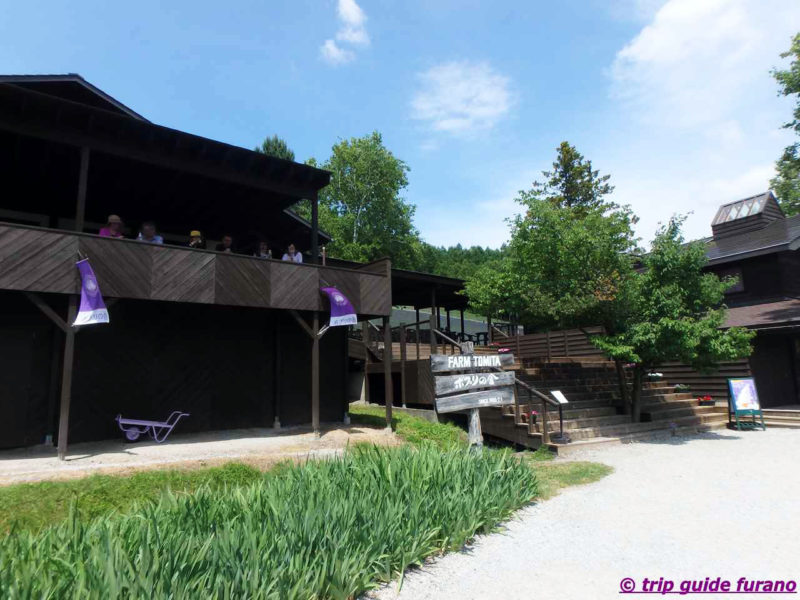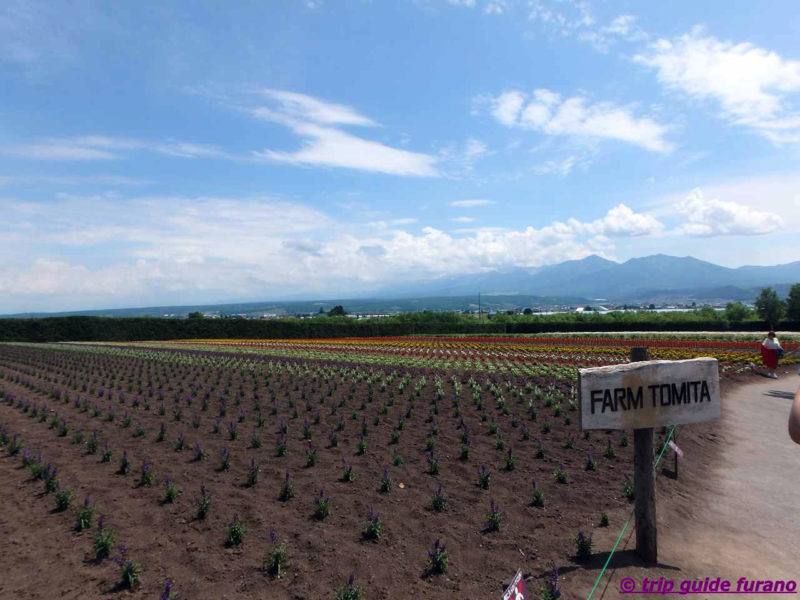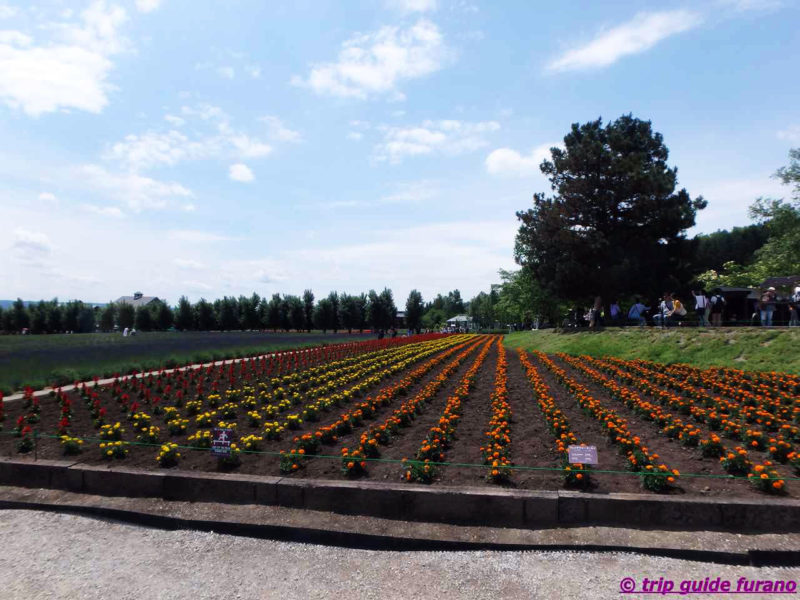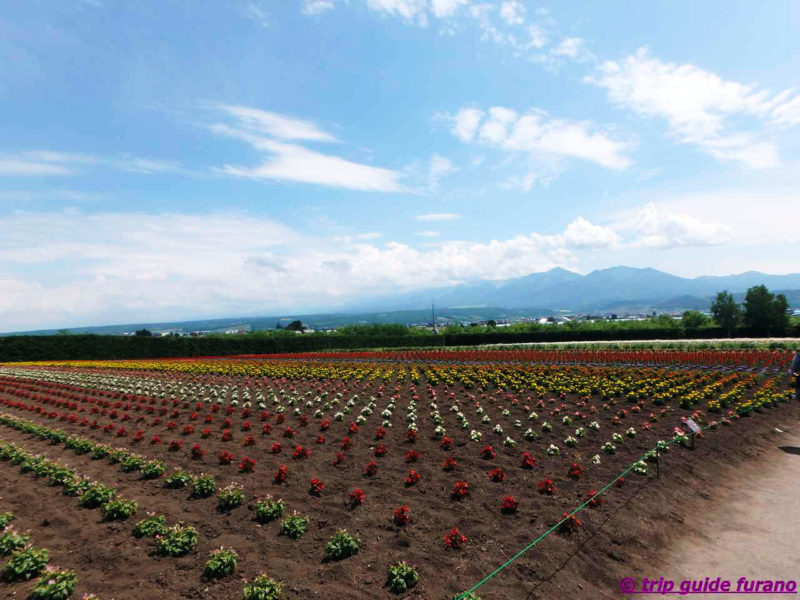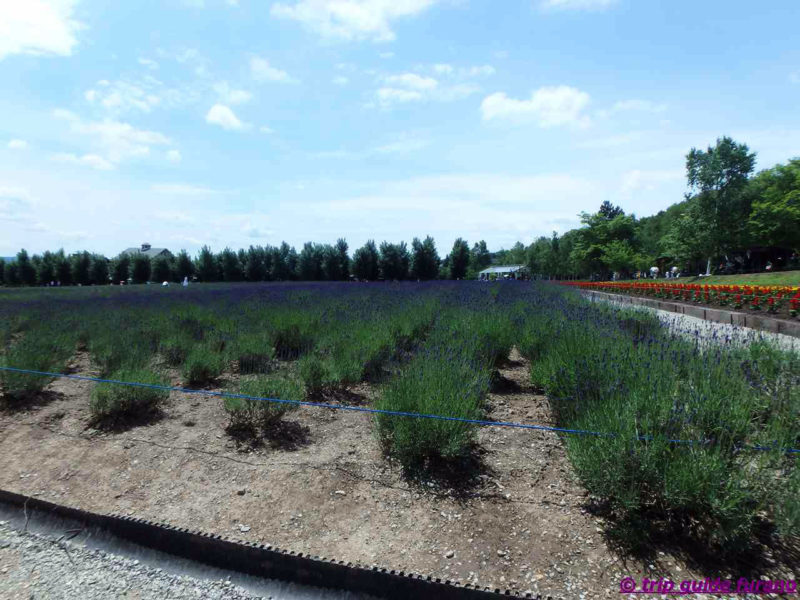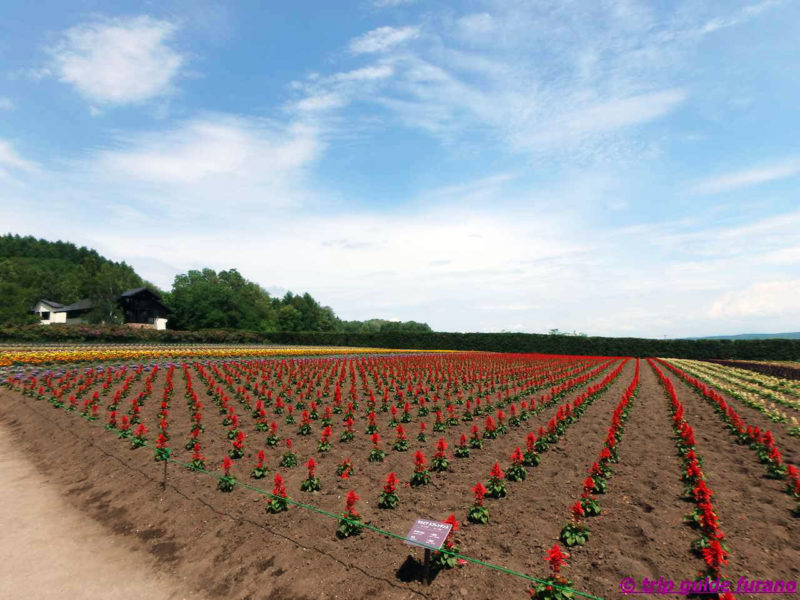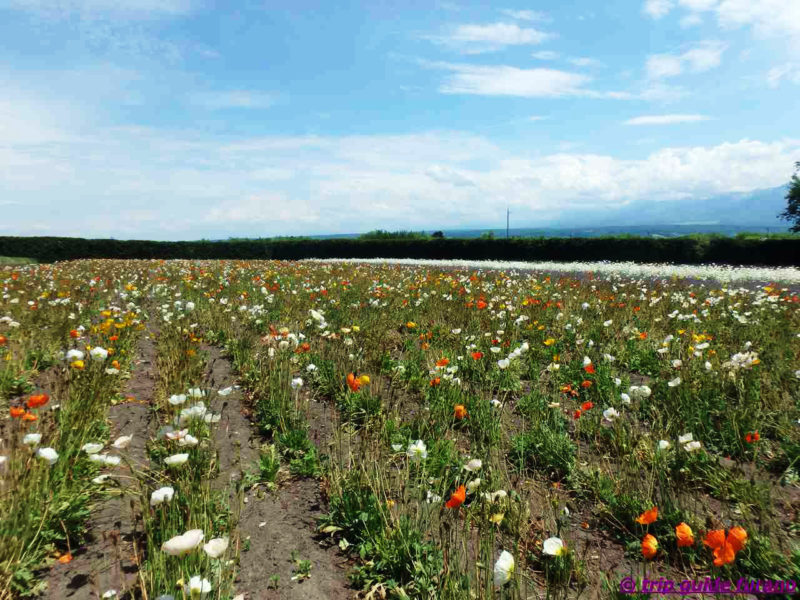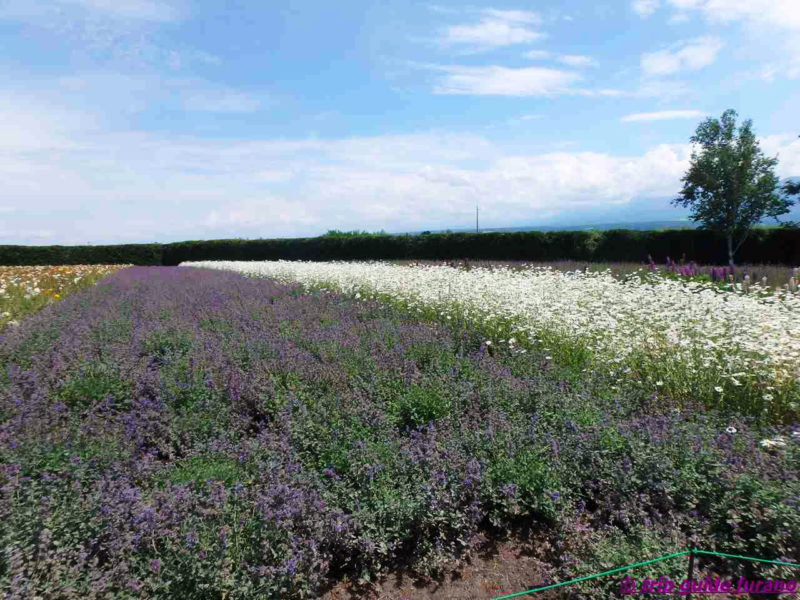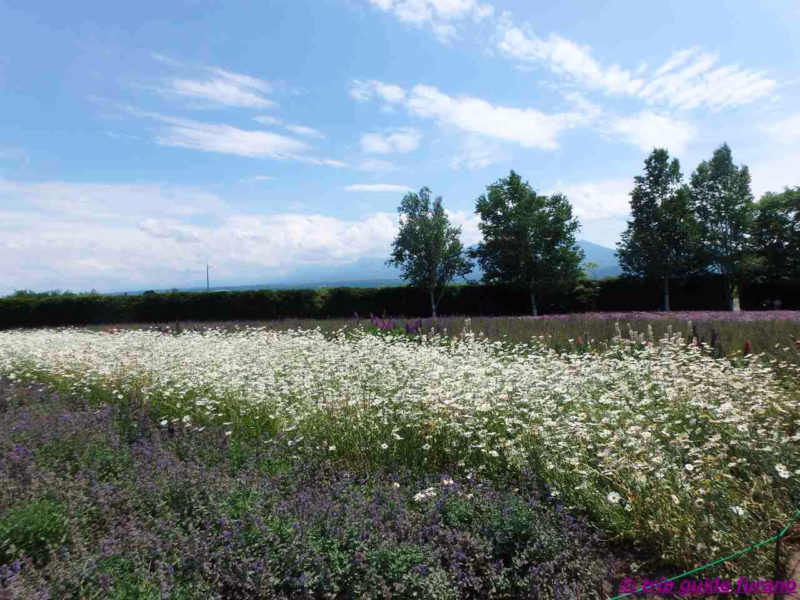 Traditional Lavender Fields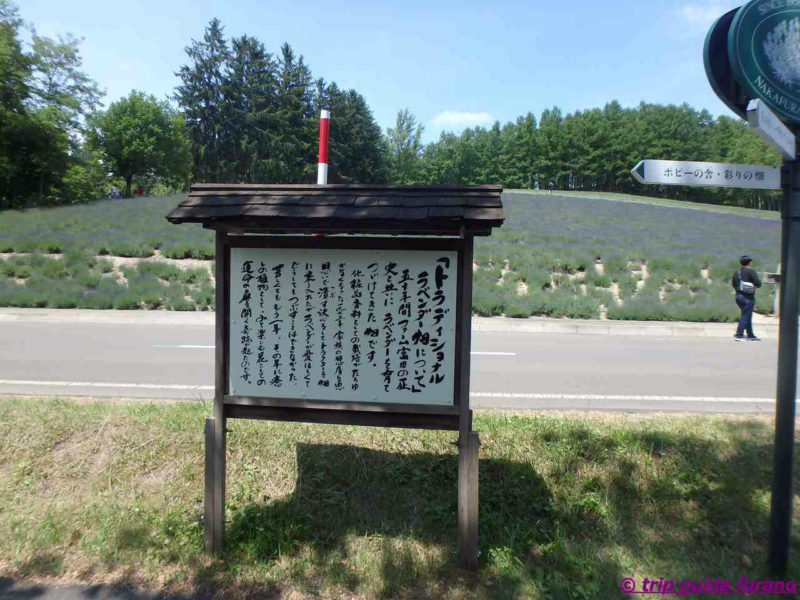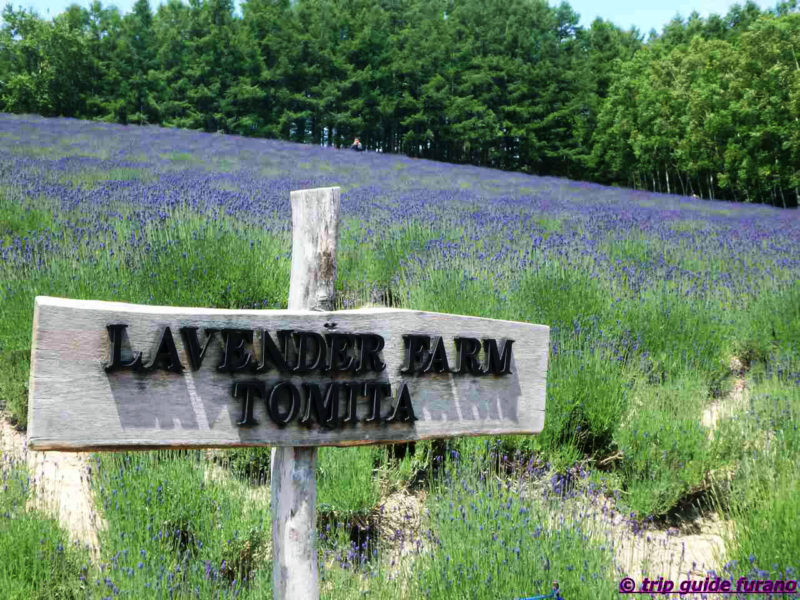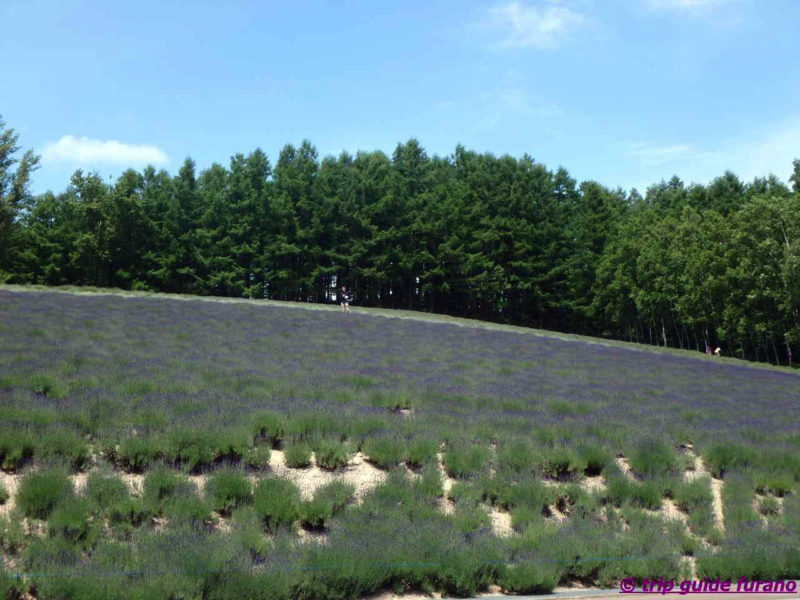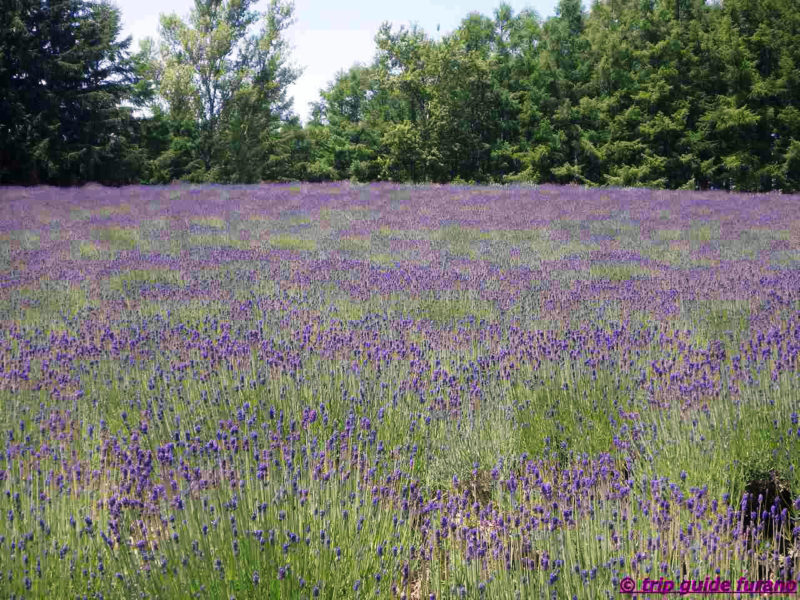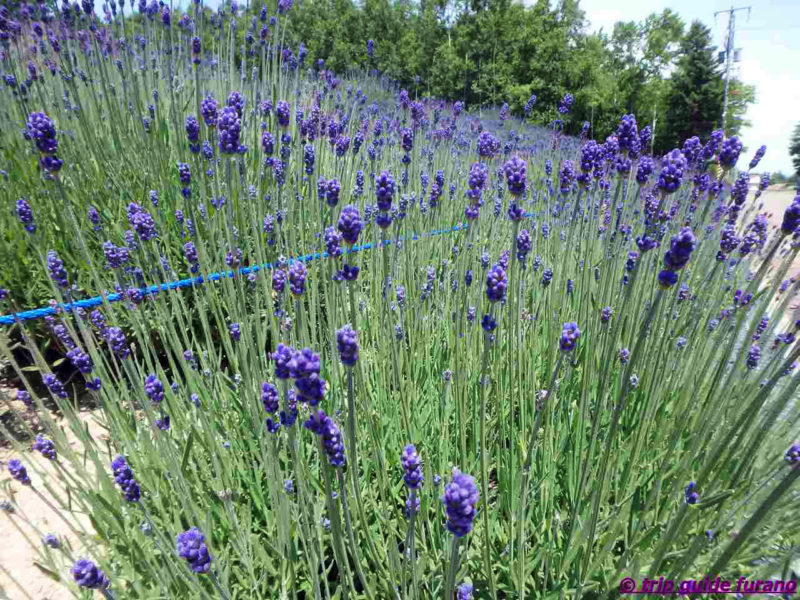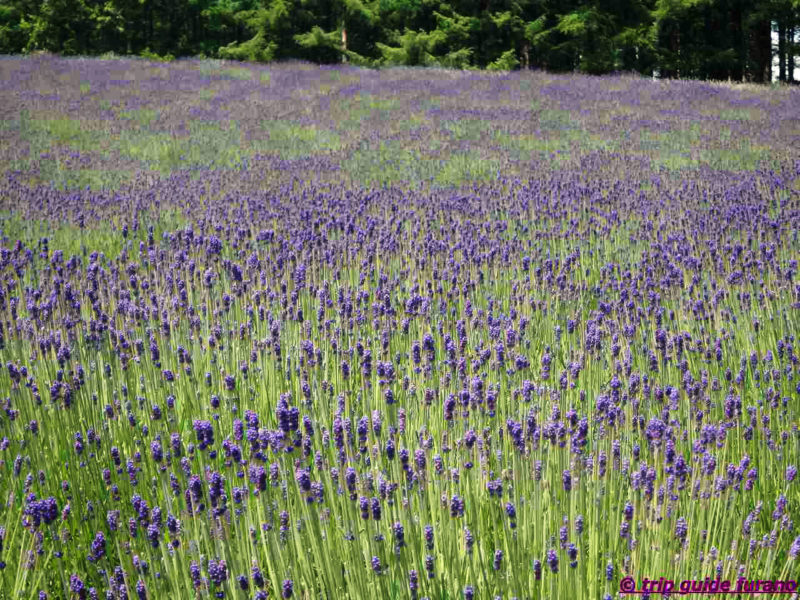 For now, that is what I have to report on Farm Tomita. I will check the conditions again later in the season.
秋のファーム富田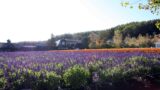 まだまだ楽しめる【9月10月秋の富良野観光】ファーム富田
秋のファーム富田は花・ラベンダー・紅葉・山の頂には雪など様々な表情が楽しめます。夏のラベンダーシーズンはたくさんの人で混雑していますが、秋のファーム富田は人が少なくゆっくりのんびり散策できます。
At Farm Tomita, there are also a number of cafes scattered about. The soft-serve ice cream is one of their most popular items.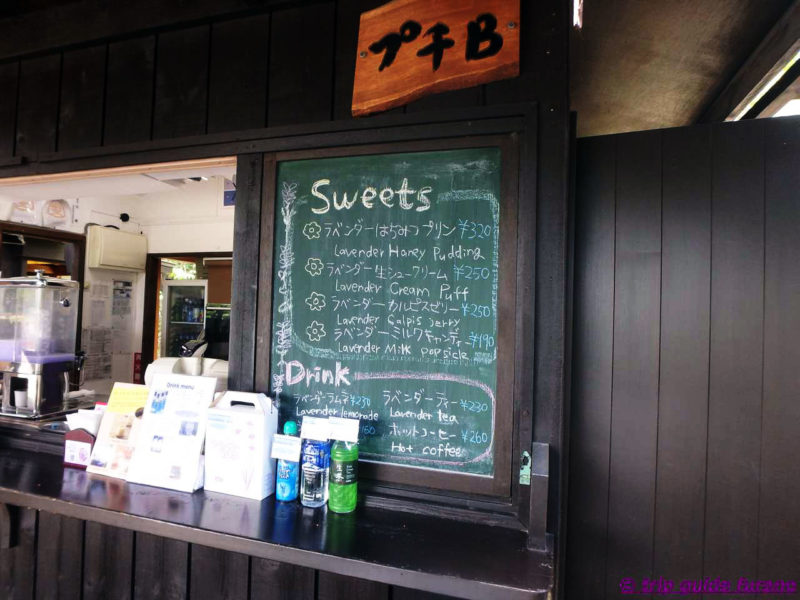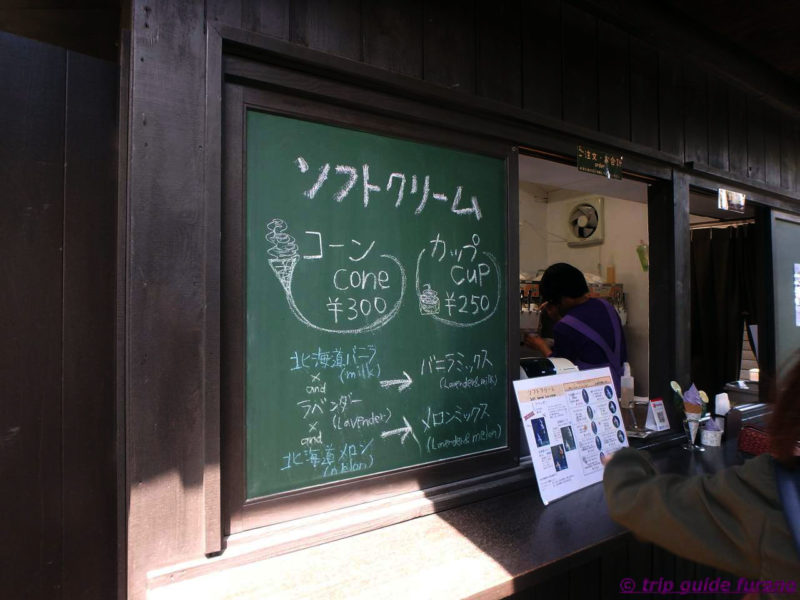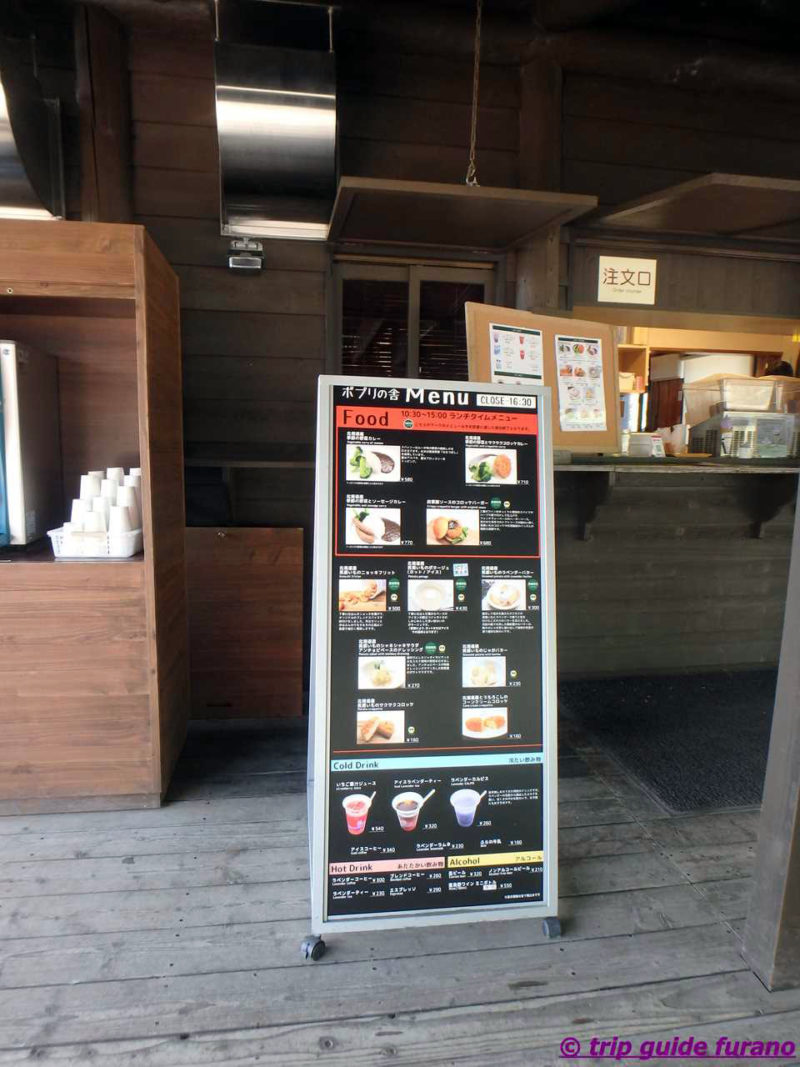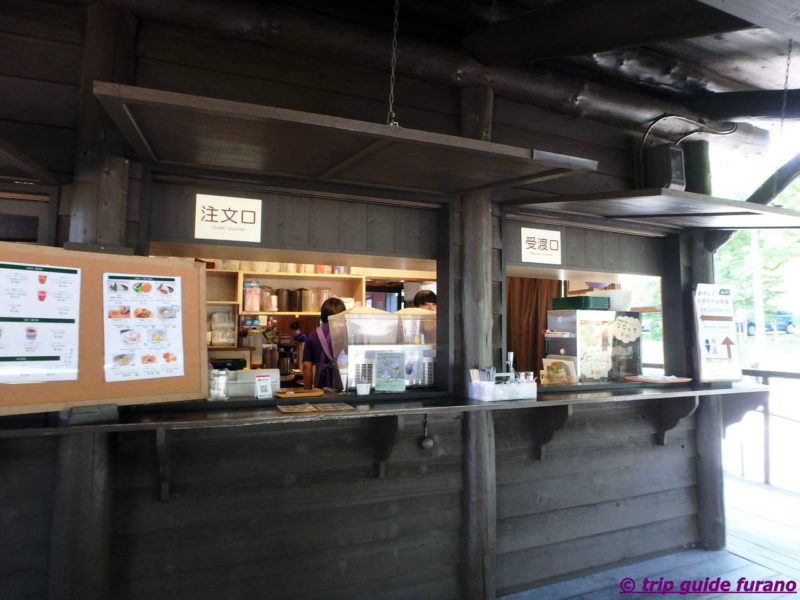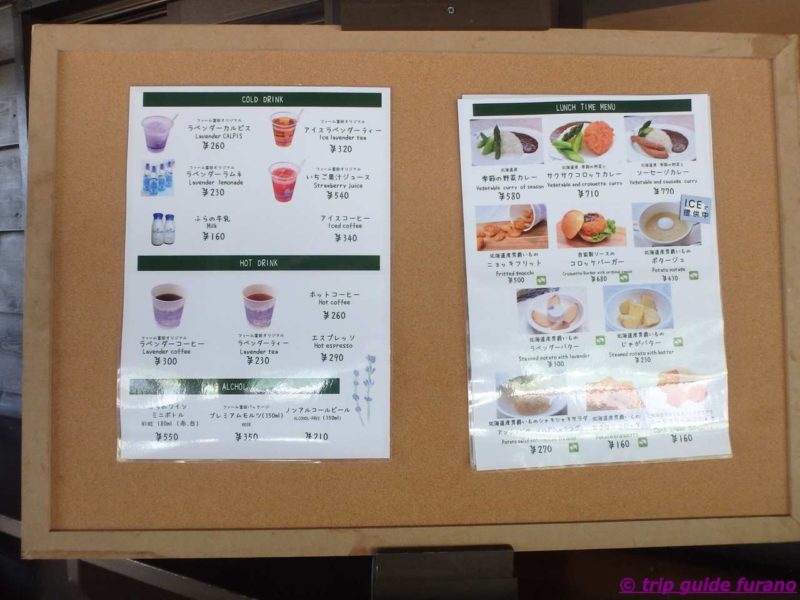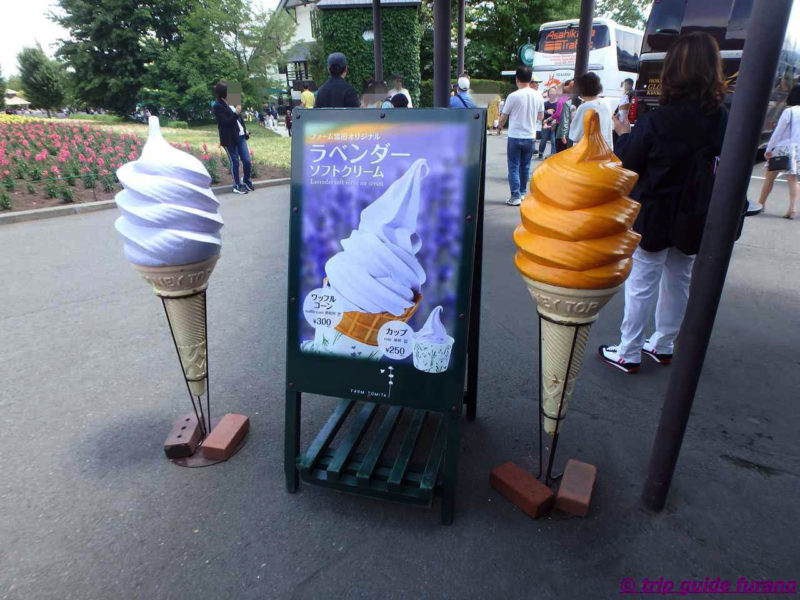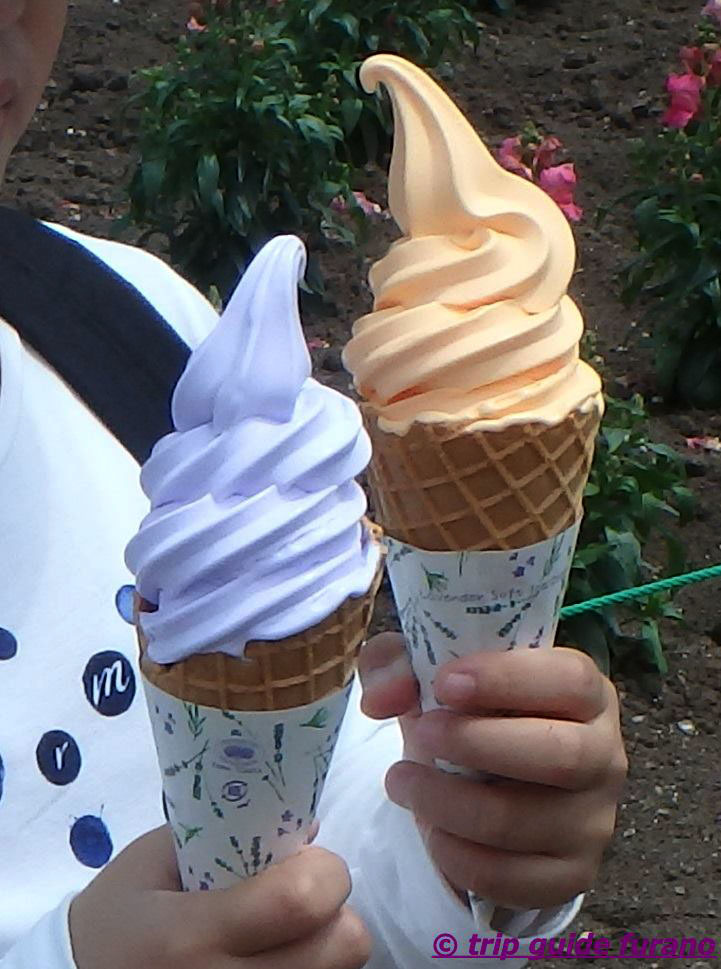 Lavender Soft-serve and Melon Soft-serve in waffle cones (also available in dishes if you prefer)
The delicious local melon is also available by the slice if you want to see why everyone talks about it!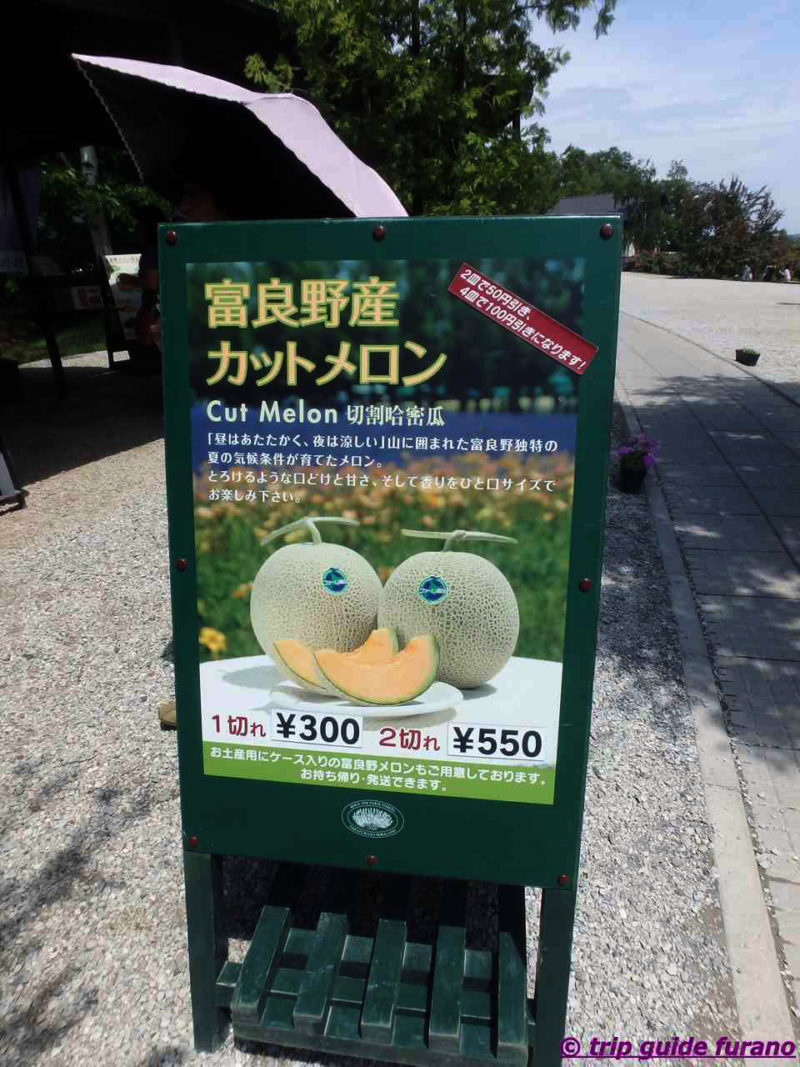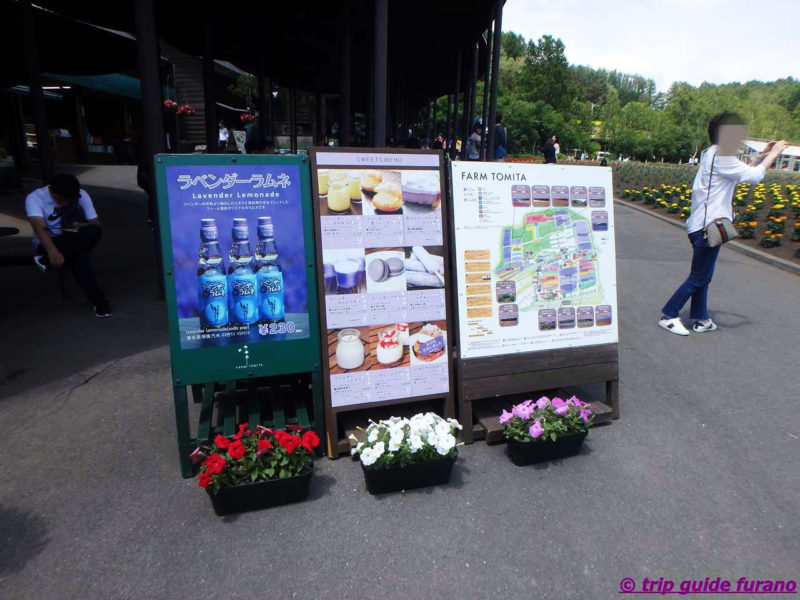 Although Farm Tomita is most famous for it`s lavender which fully blooms in July, there are still plenty of fun things to do in June!
Flower Land in Kami-Furano in June
I wonder what the situation is like at Flower Land in June?
Entrance to the Building Facility at Flower Land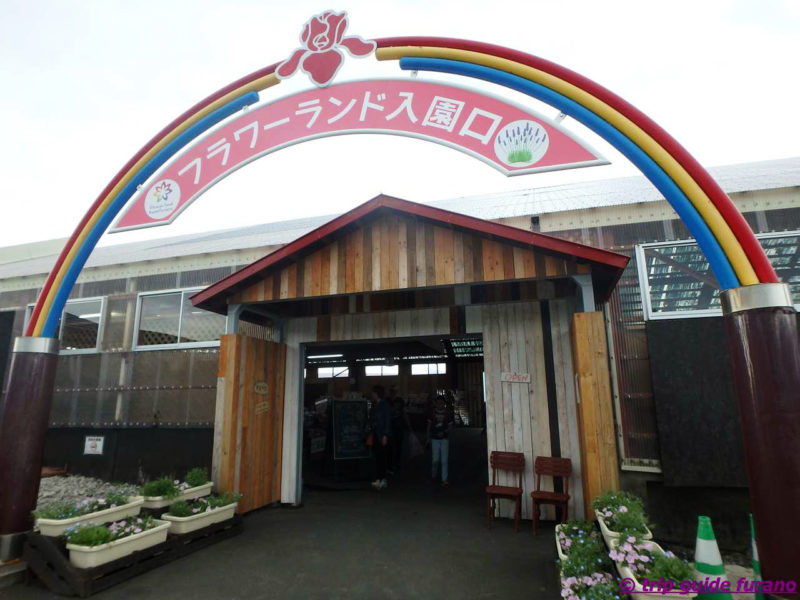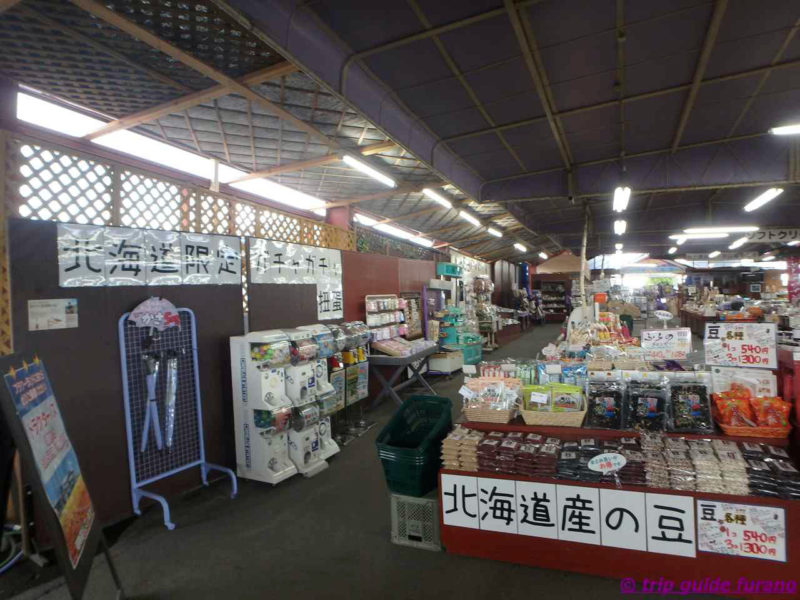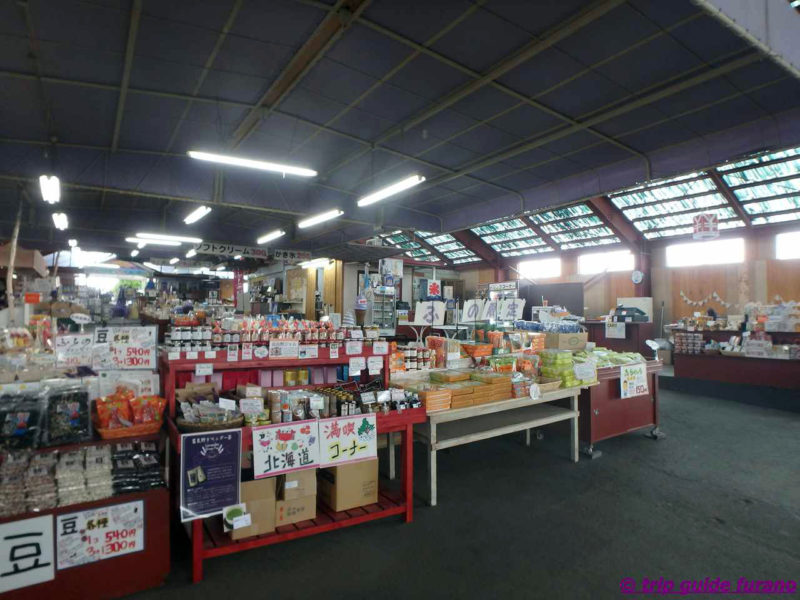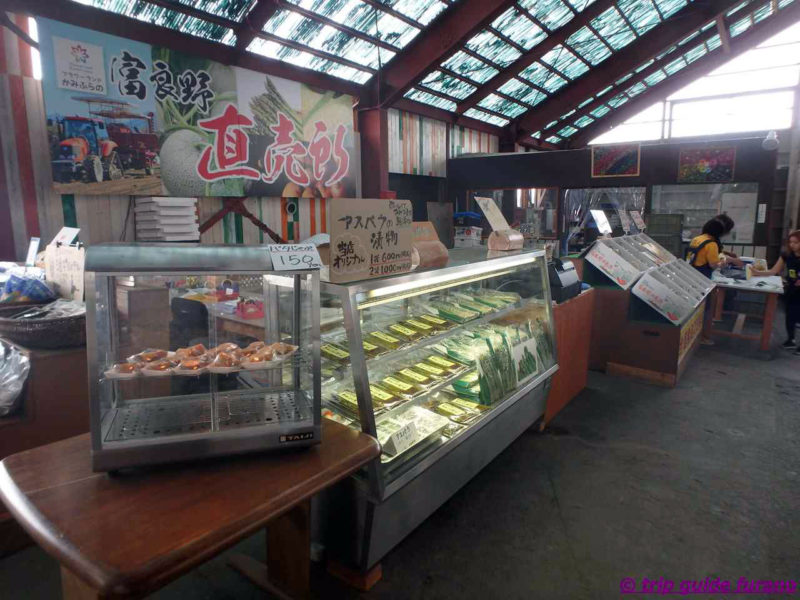 Melon, "Jaga-butter" (Steamed potatoes coated in butter), and other such local foods are sold here.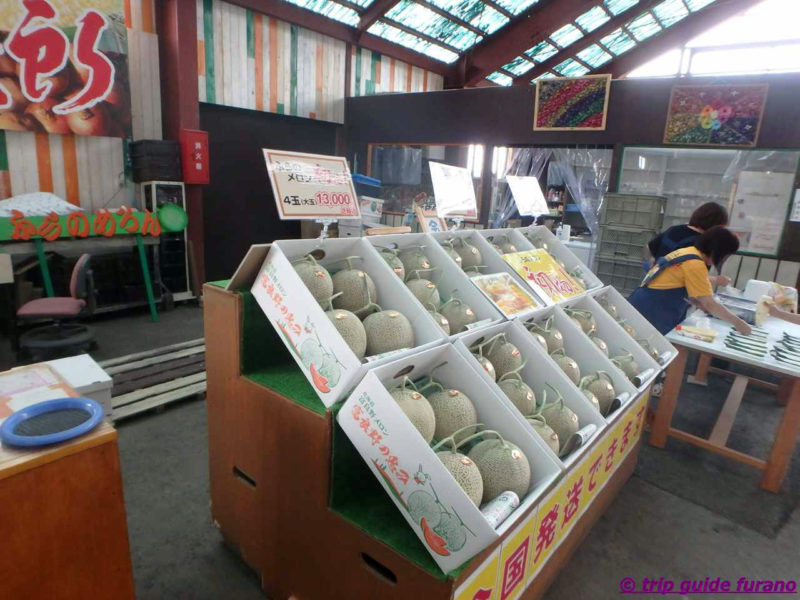 When you exit the building, the flower fields are right in front of you!
Today when I went, the weather was a little off, and the flowers weren`t as plentiful as I thought they would be. I guess July is definitely the time to visit!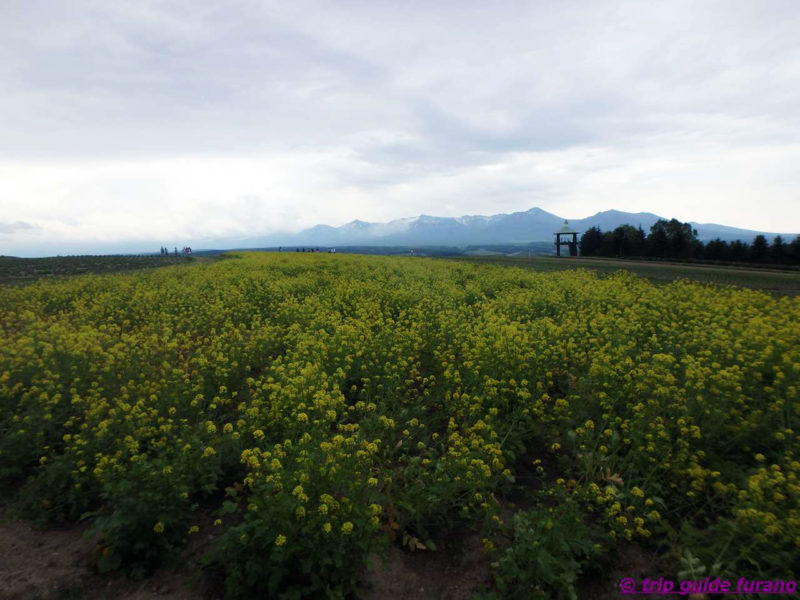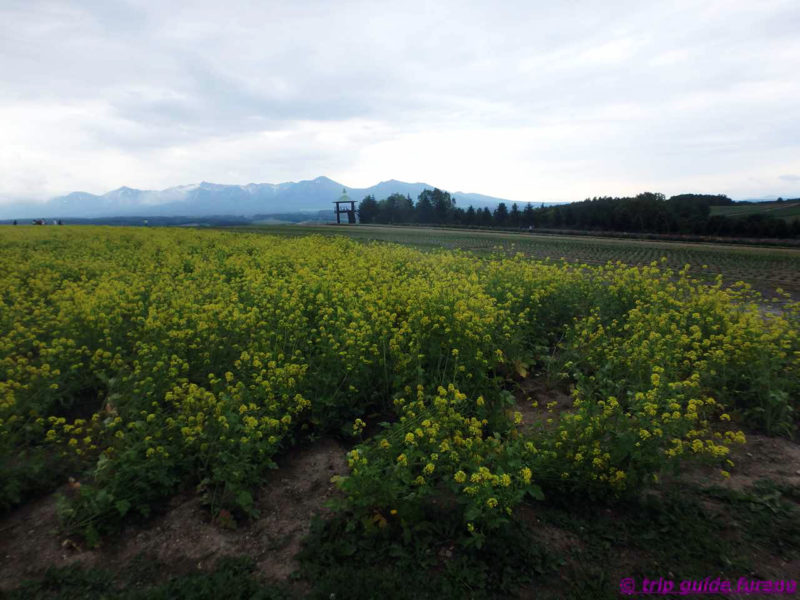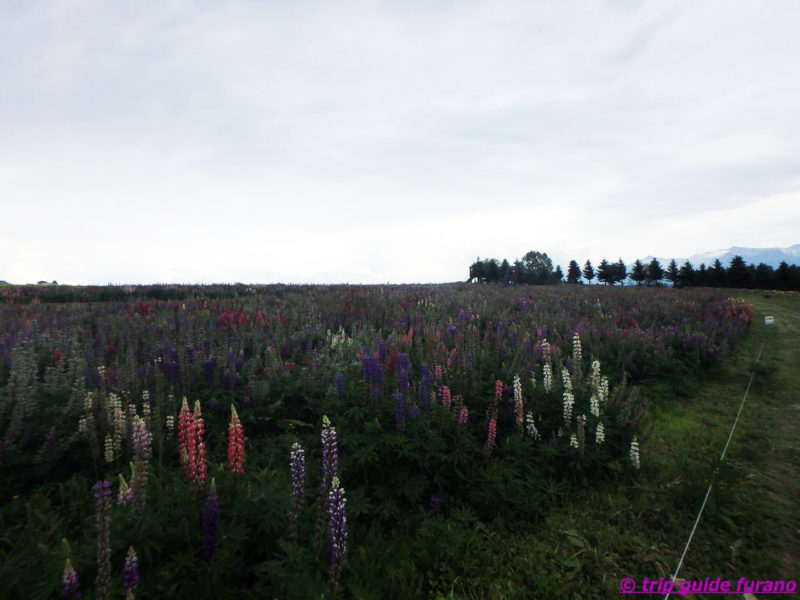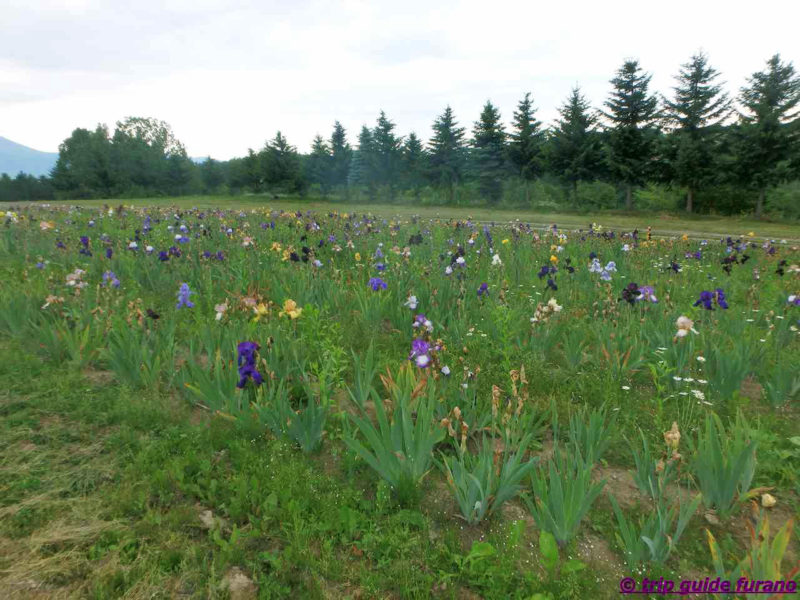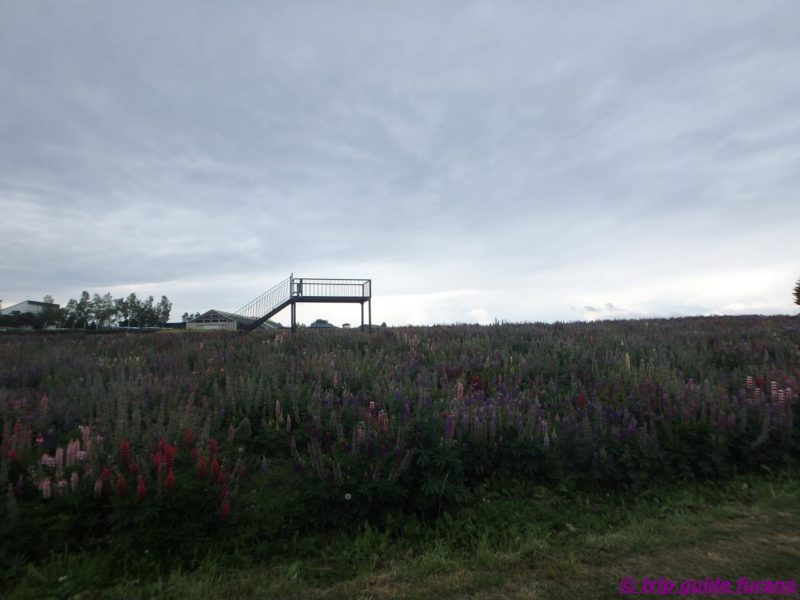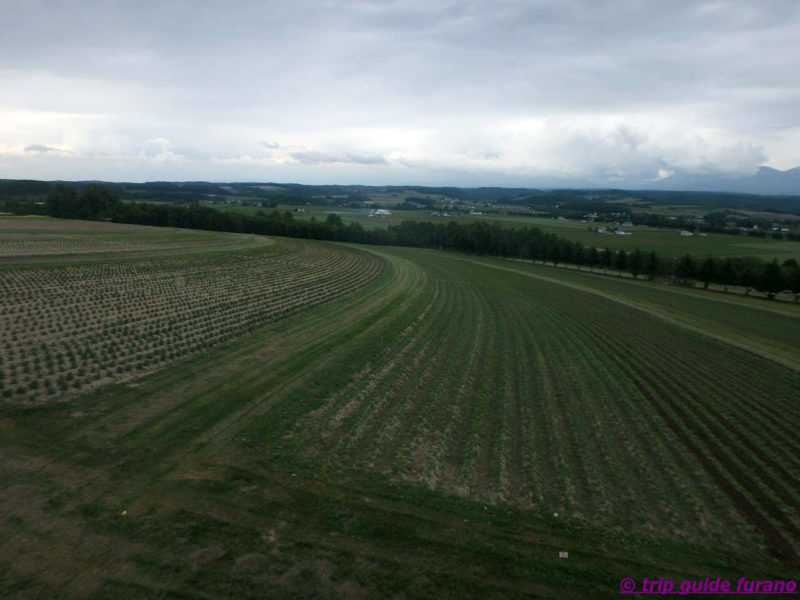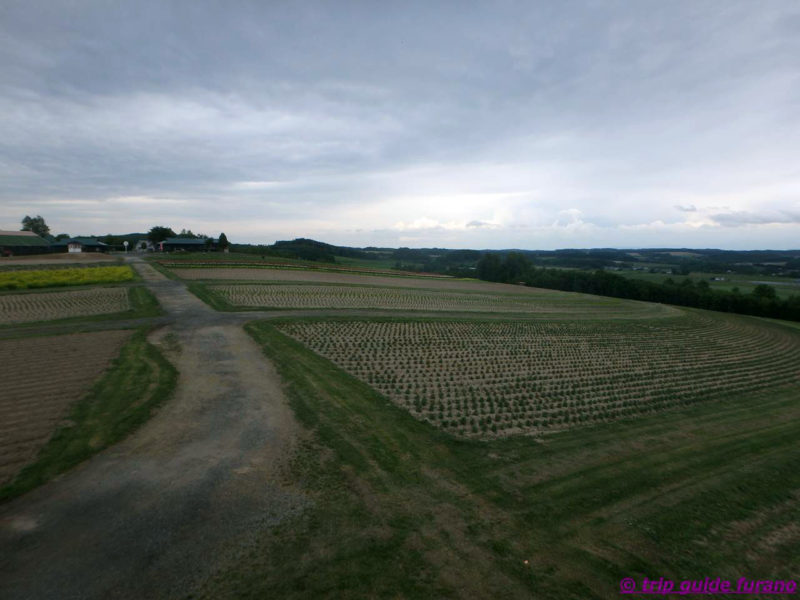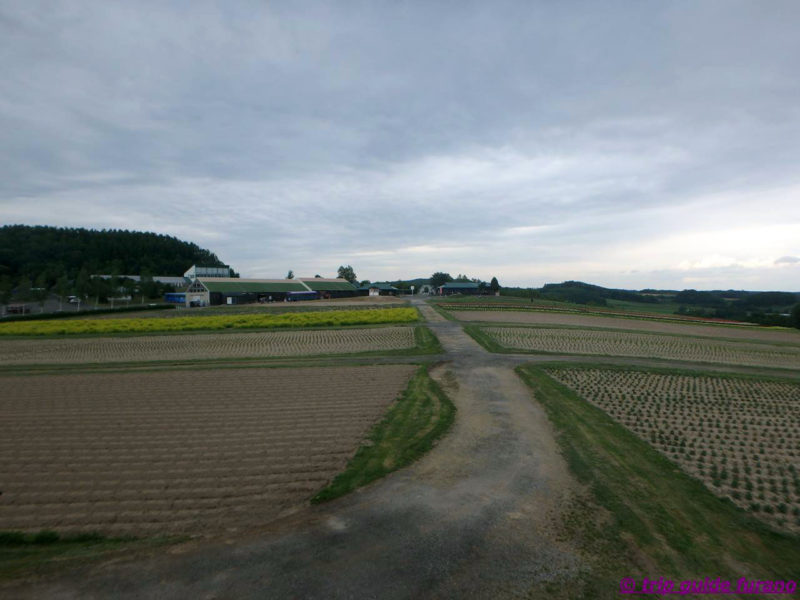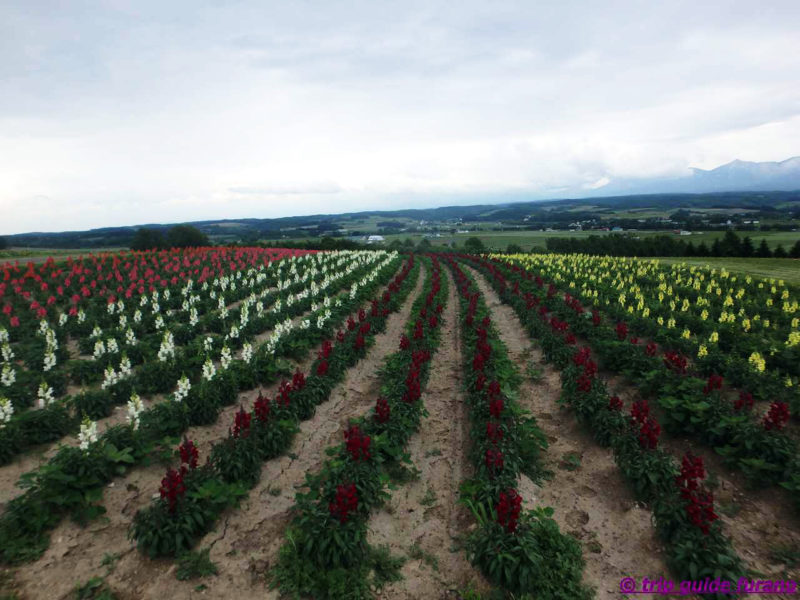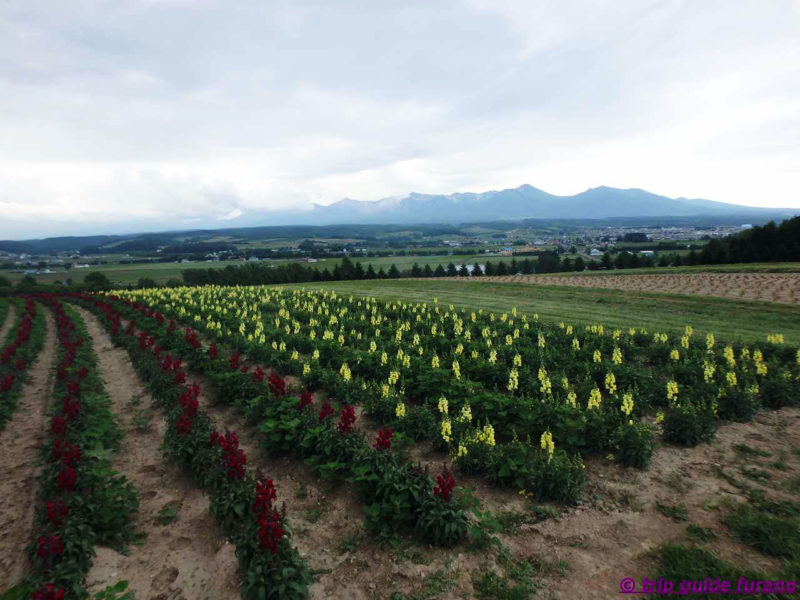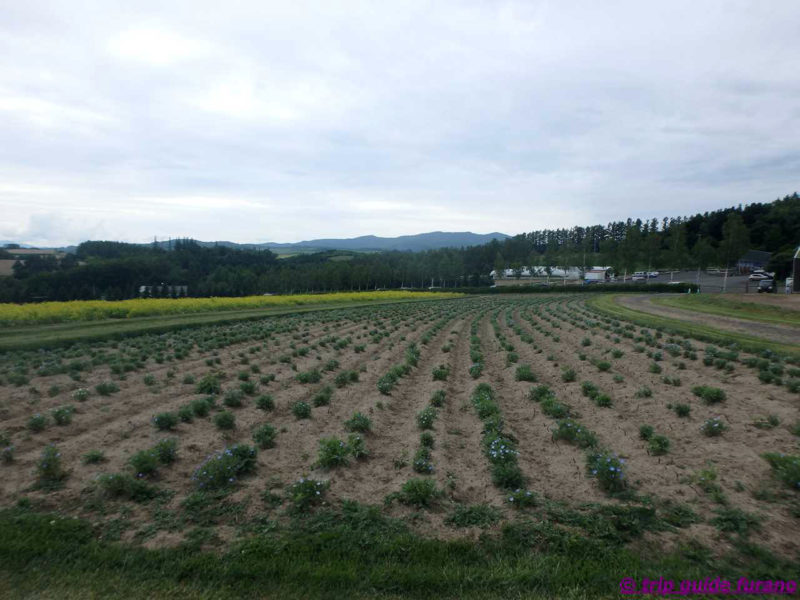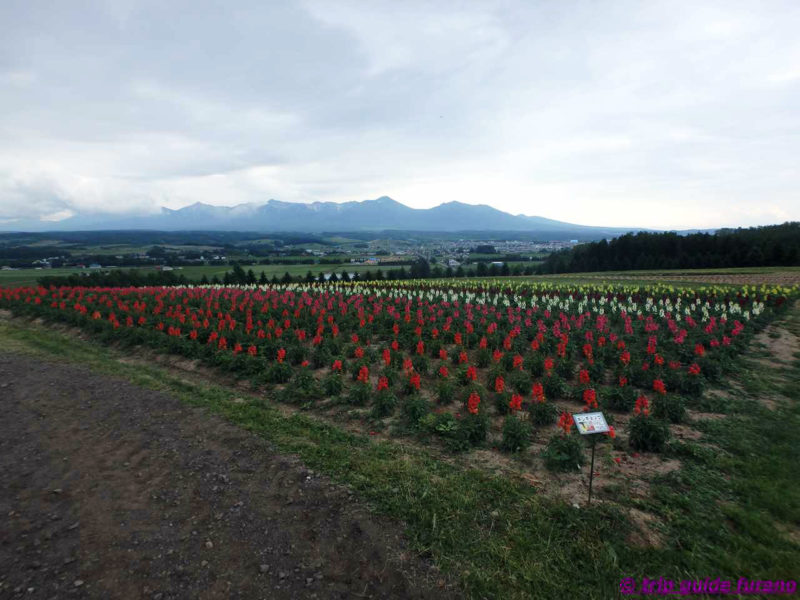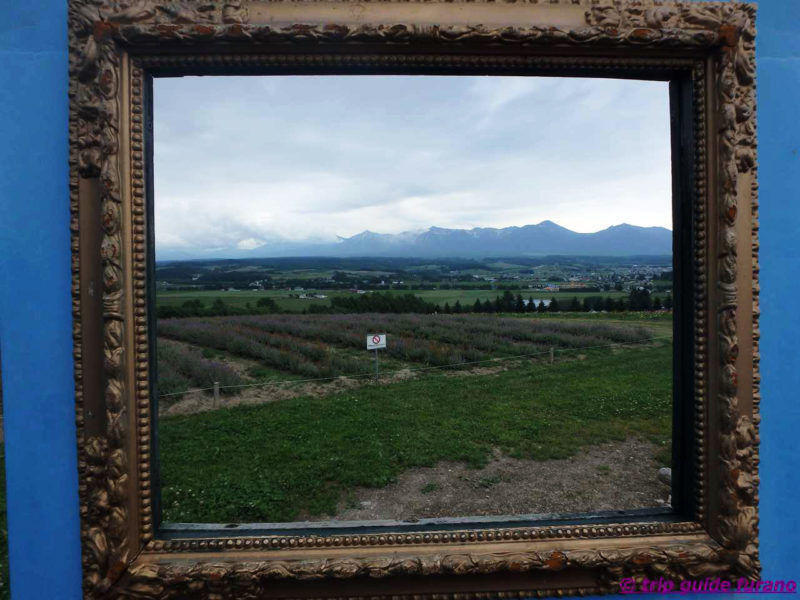 I think I went a little too early💦
Shikisai-no-Oka in June
At the entrance to Shikisai-no-Oka, looking forward to seeing what June is like here!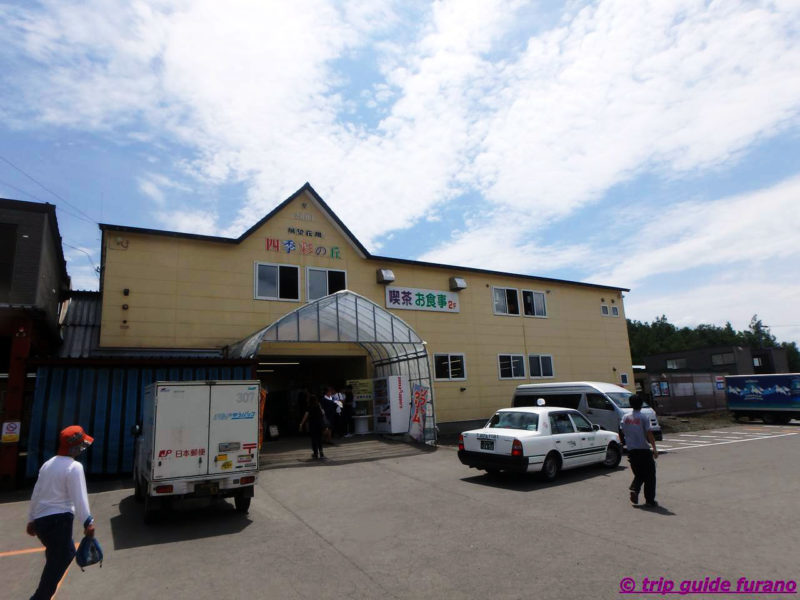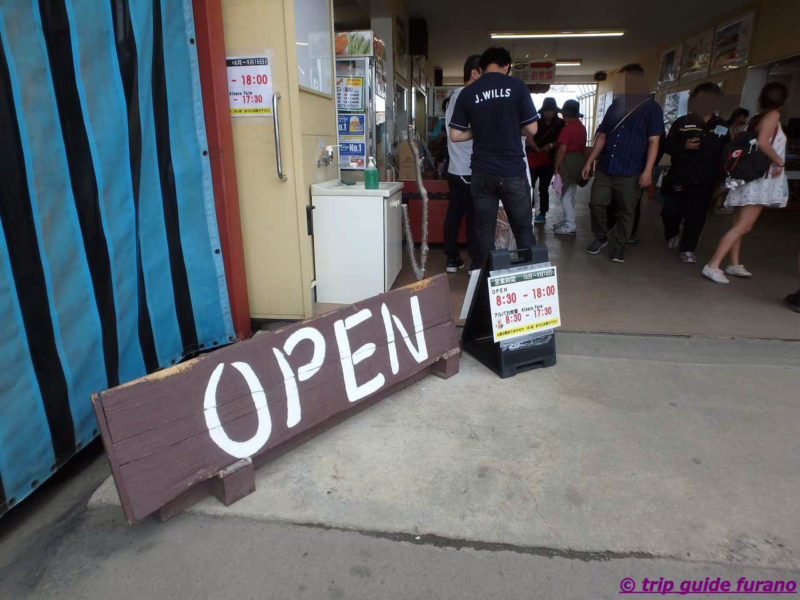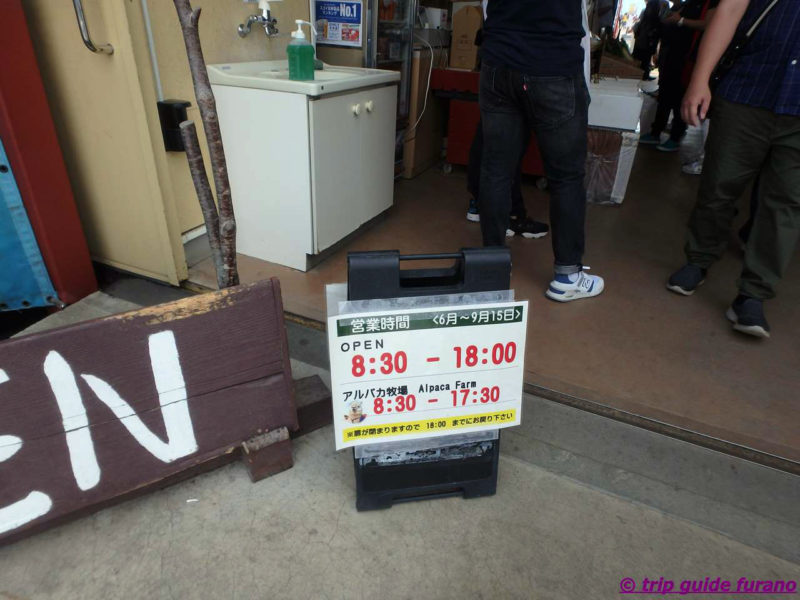 Shikisai-no-Oka grounds are open from 8:30AM to 6:00PM.
The Alpaca Farm on the grounds are open from 8:30AM to 5:30PM.
Local produce is available for purchase.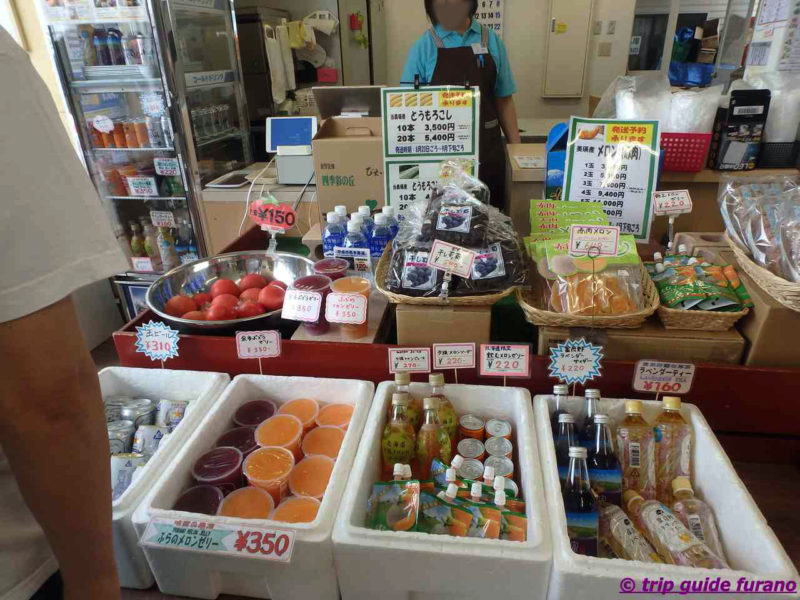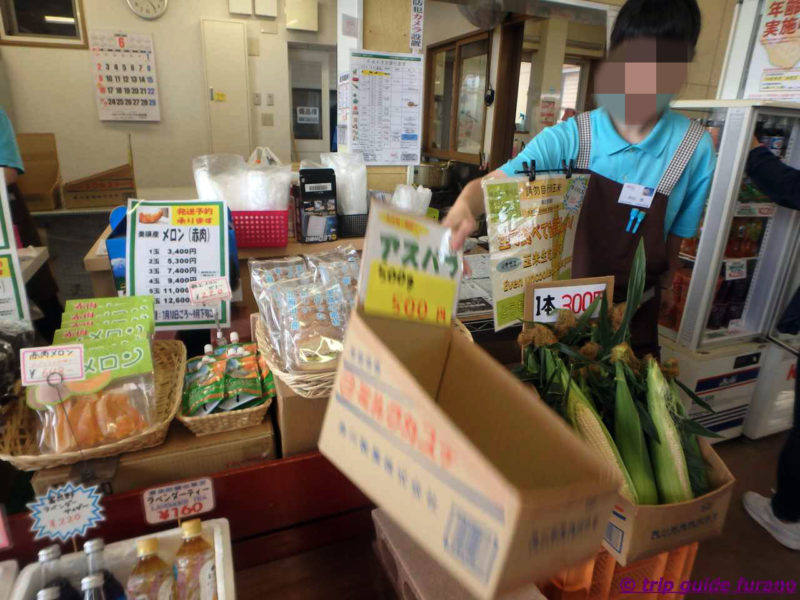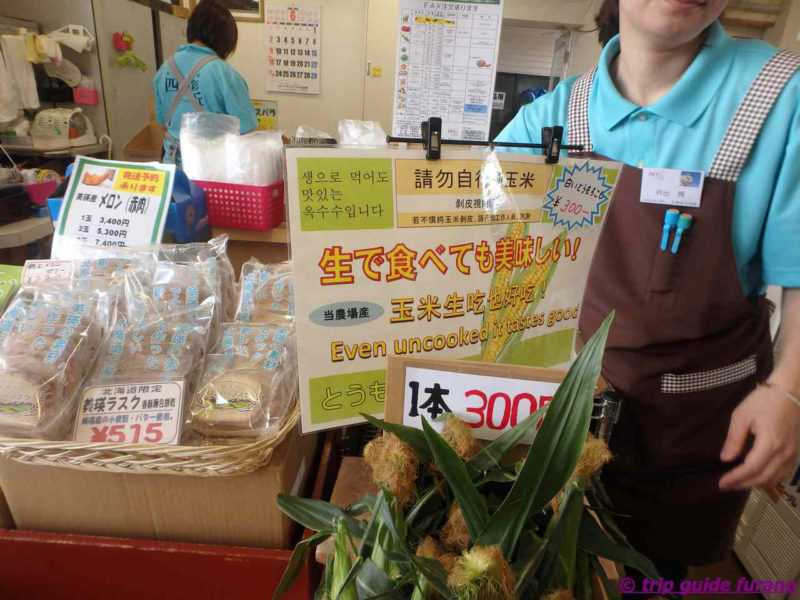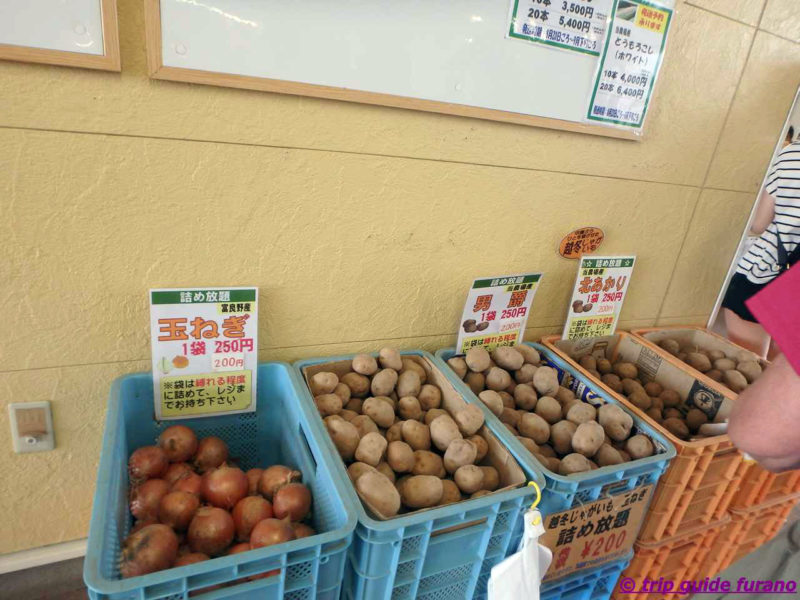 At this sign, Shikisai-no-Oka is requesting a donation to the park. Entrance to the flower fields is free, but if you enjoy the park please make a 200JPY donation per person to help support the park.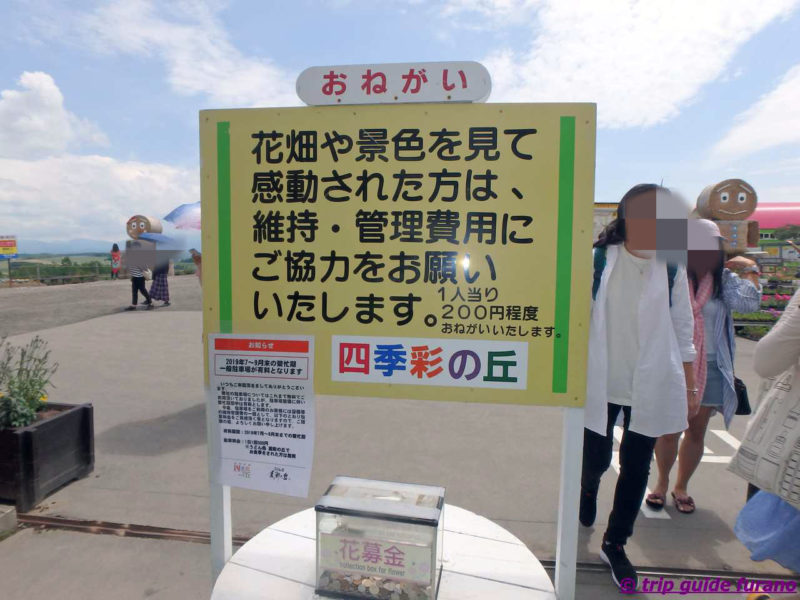 Other than walking, you can use the following vehicles to go around the park and observe the flowers:
4-Wheel Buggy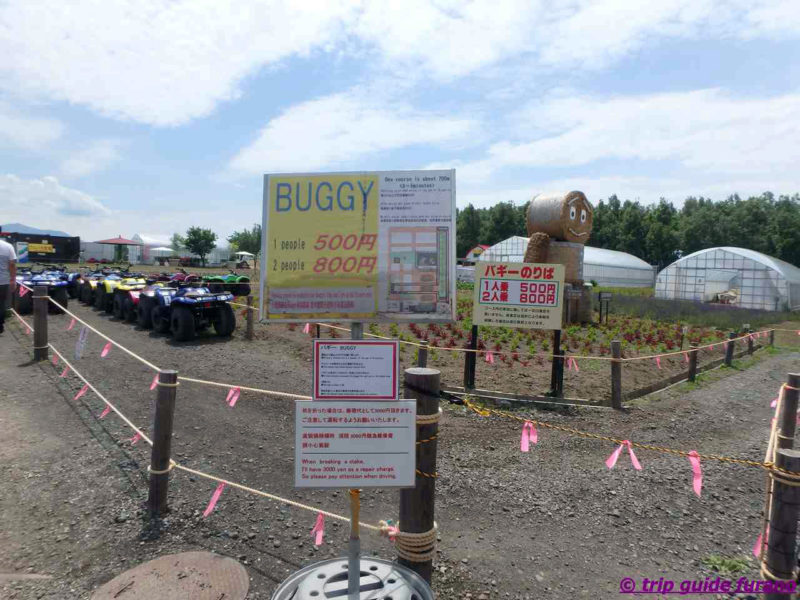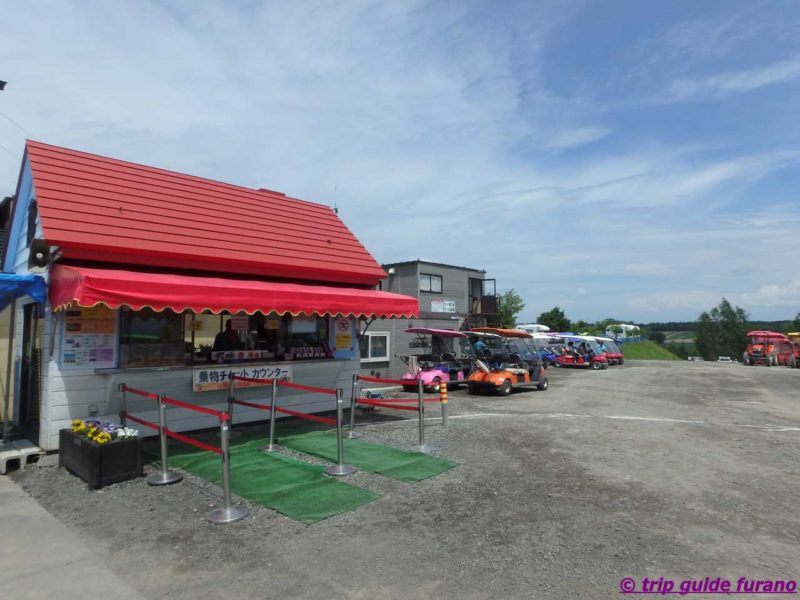 Golf Cart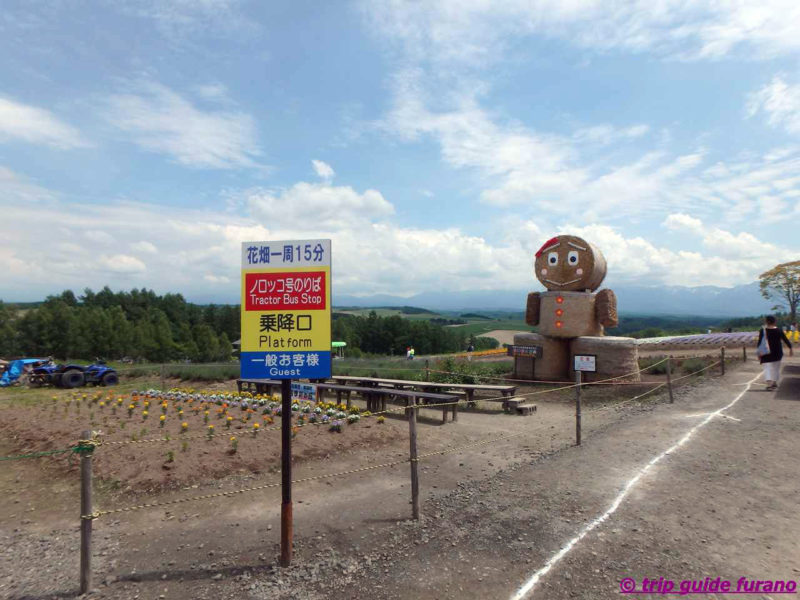 Tractor Trailer / Bus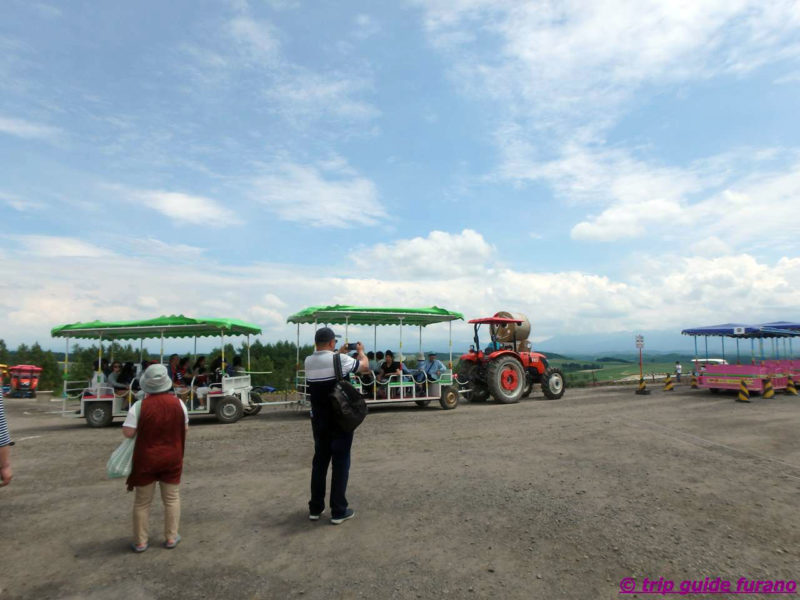 Now, let`s go see how the flowers look in June!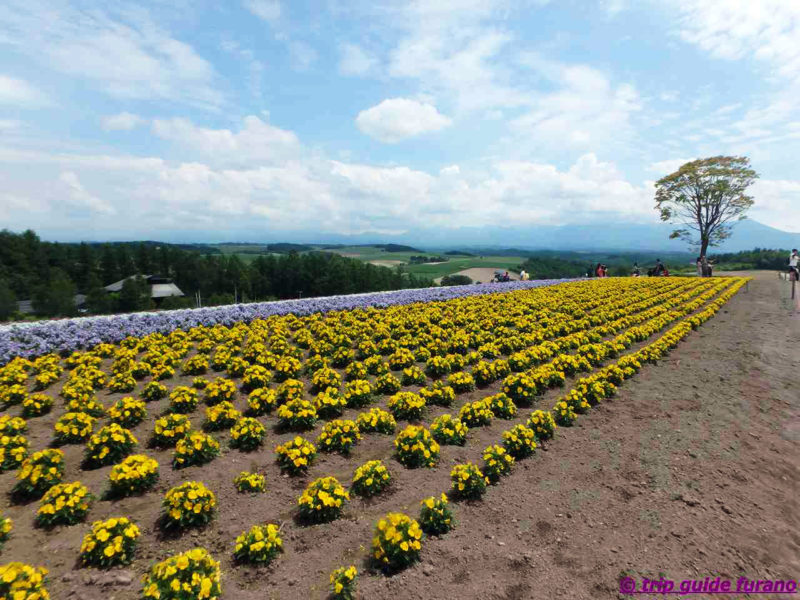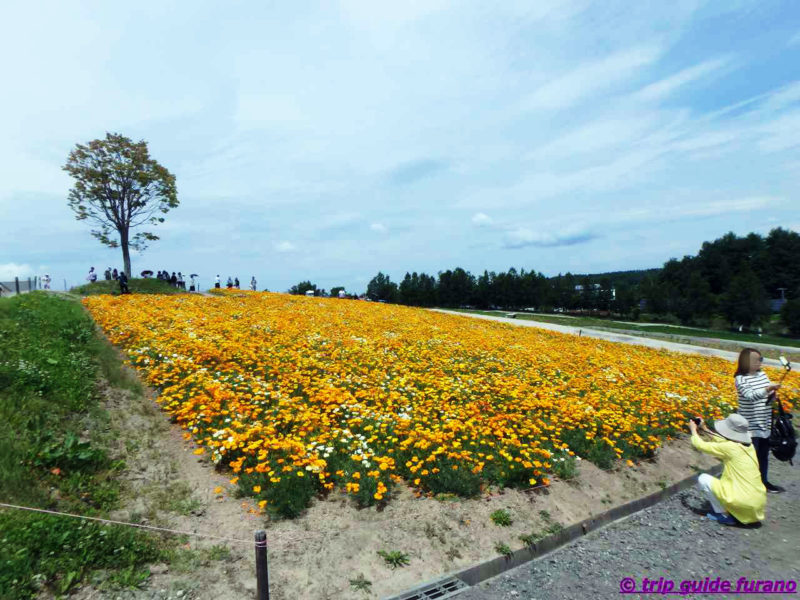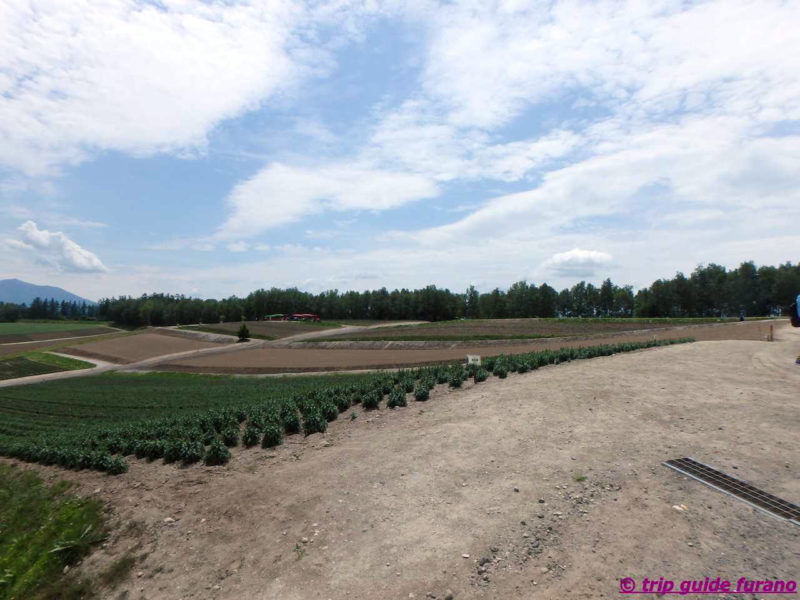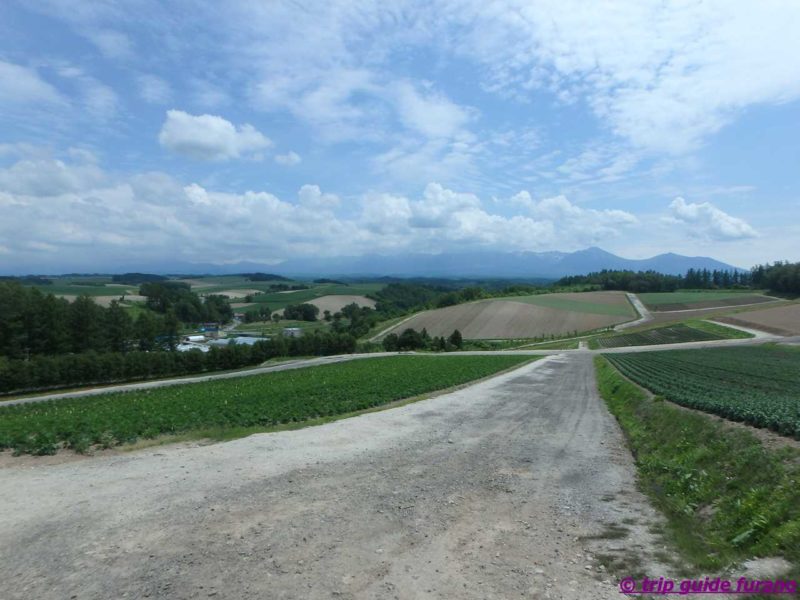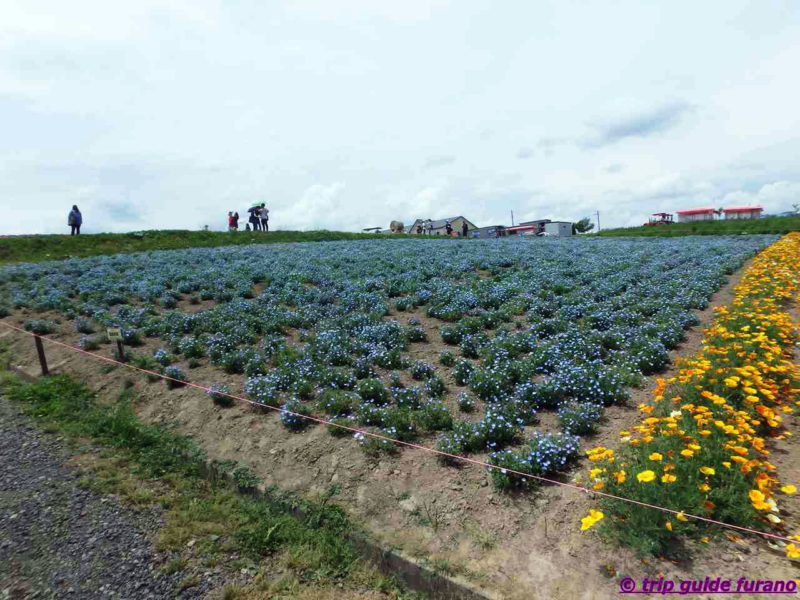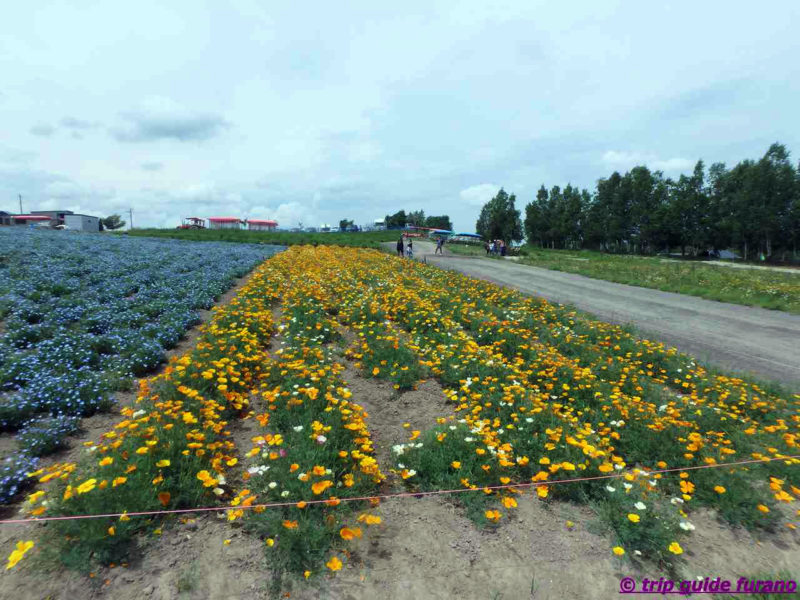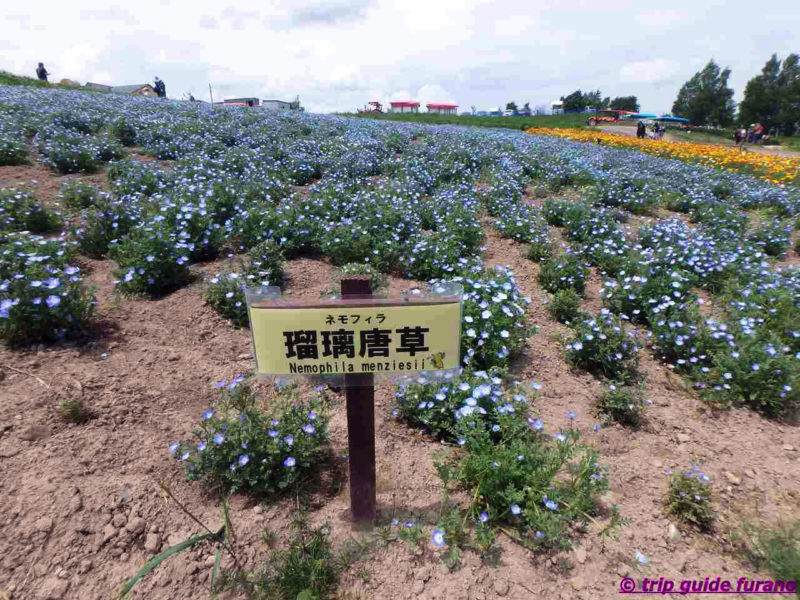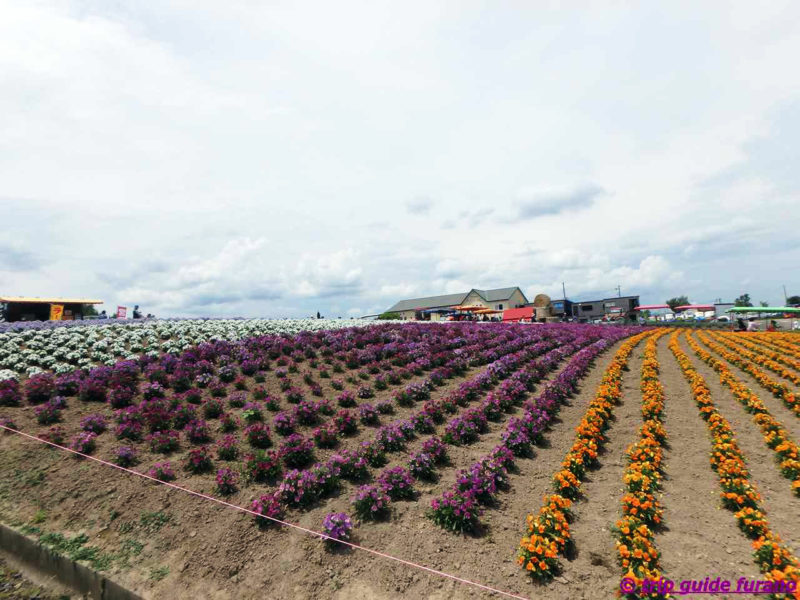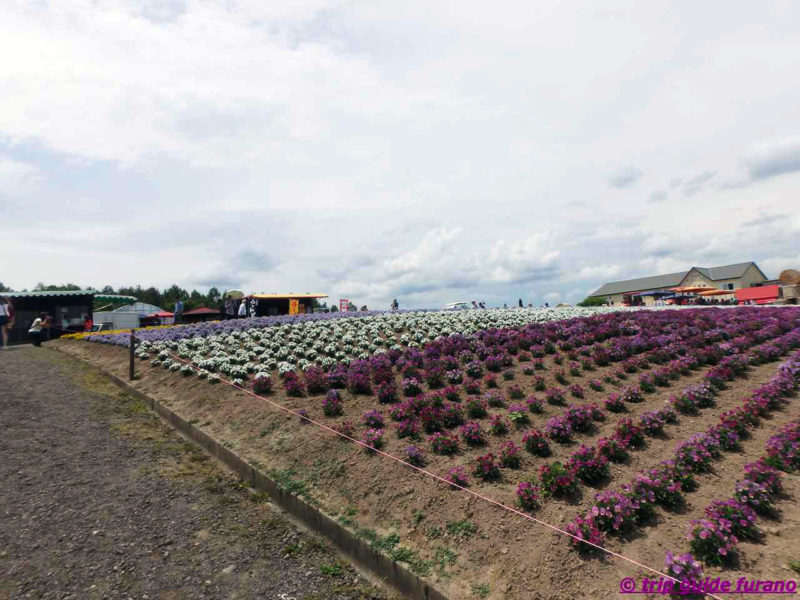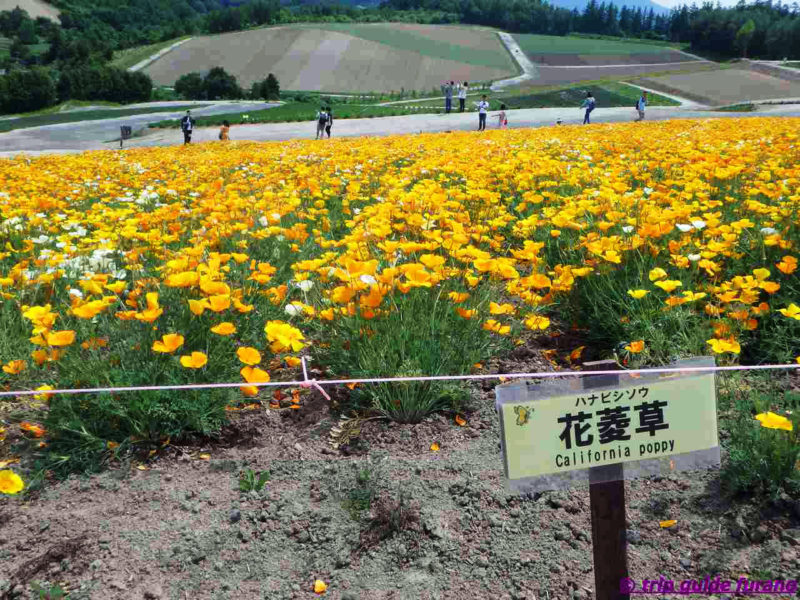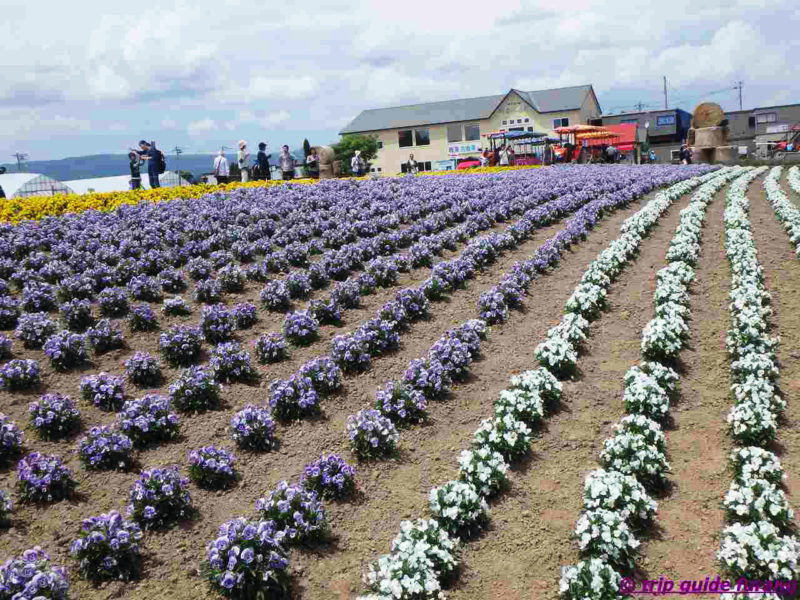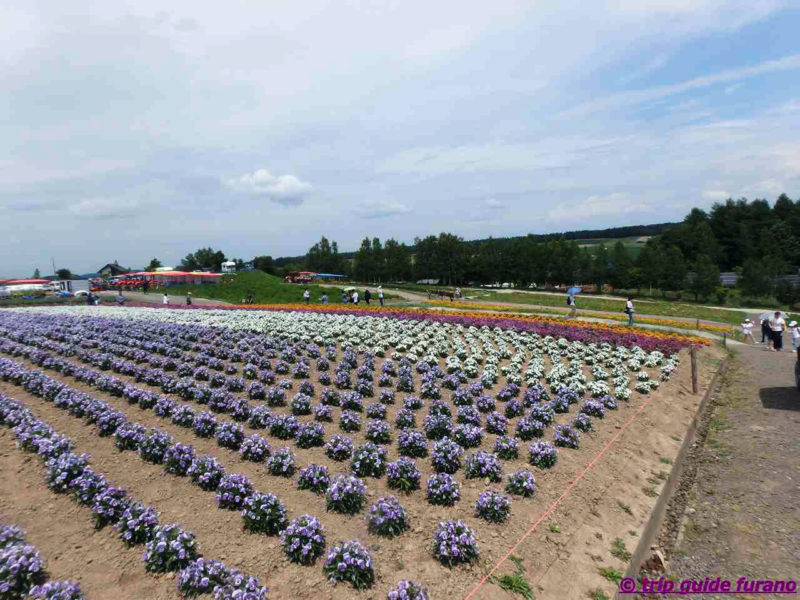 The fields closer to the park entrance are definitely starting to bloom, but the fields further into the park are still budding. I guess July or August would be a better time to visit Shikisai-no-Oka.
In the past, I wrote a blog piece about Shikisai-no-Oka in August. Please feel free to look through it here.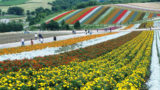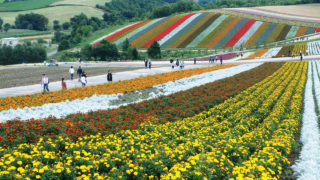 Shikisai-no-Oka: Famous Flower Farm near Biei
Hi, it`s Furano Guide! I went to check out Shikisai-no-Oka. Want to know what`s there? About the flower fields, buggy rides, and alpaca farms? How about the local produce for sale cheaper than most places? Check out my blog post here!
Make sure you go say hi to the alpaca!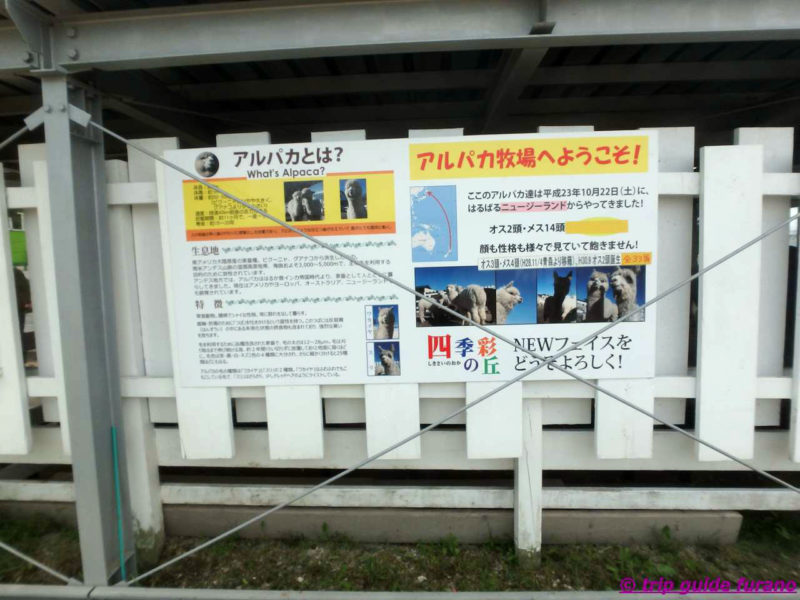 Blue Pond in Biei in June  (with video)
What kind of scenery does the Blue Pond provide in June?
The parking lot has recently been expanded to accommodate the large number of people who come to see the Blue Pond.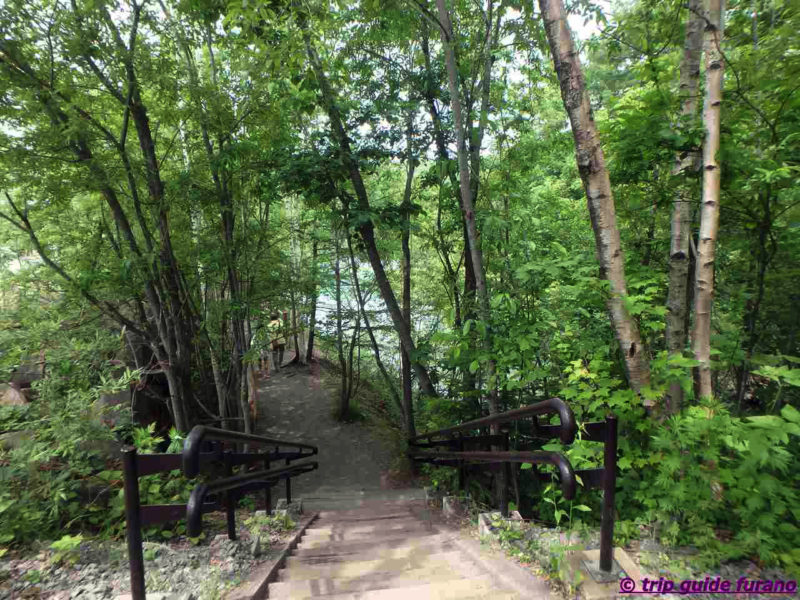 The new parking area is quite close to the Blue Pond!
Please take care on the stairs and be aware of elders and children.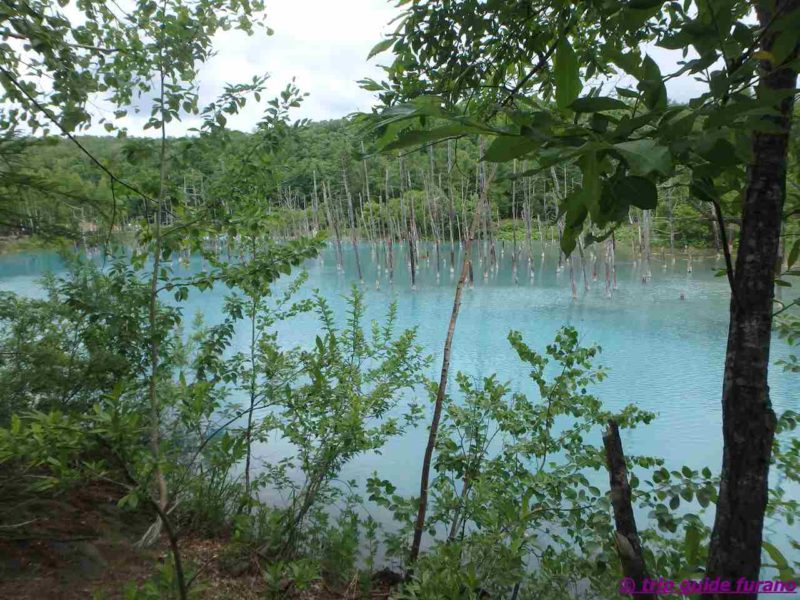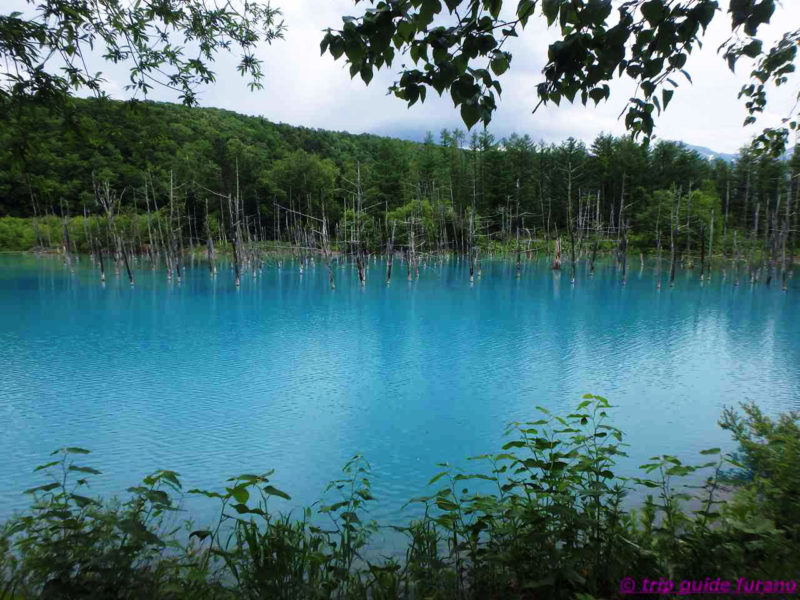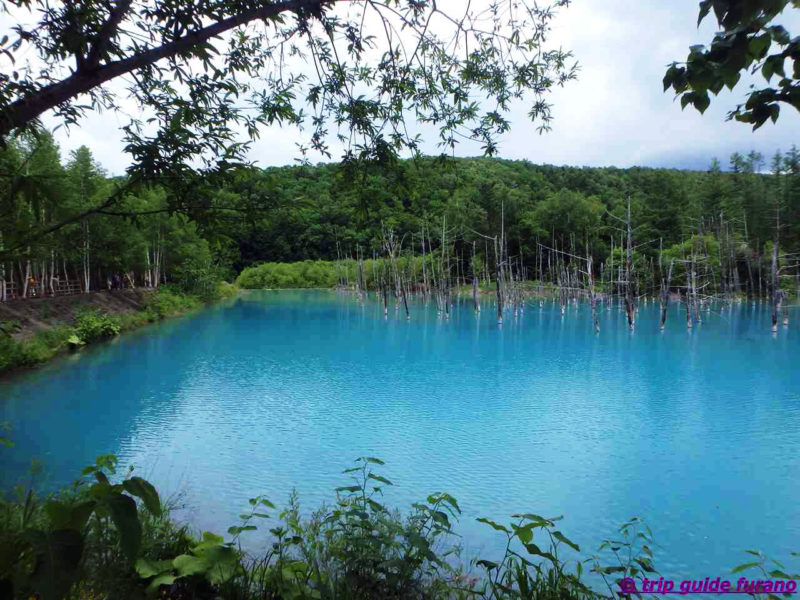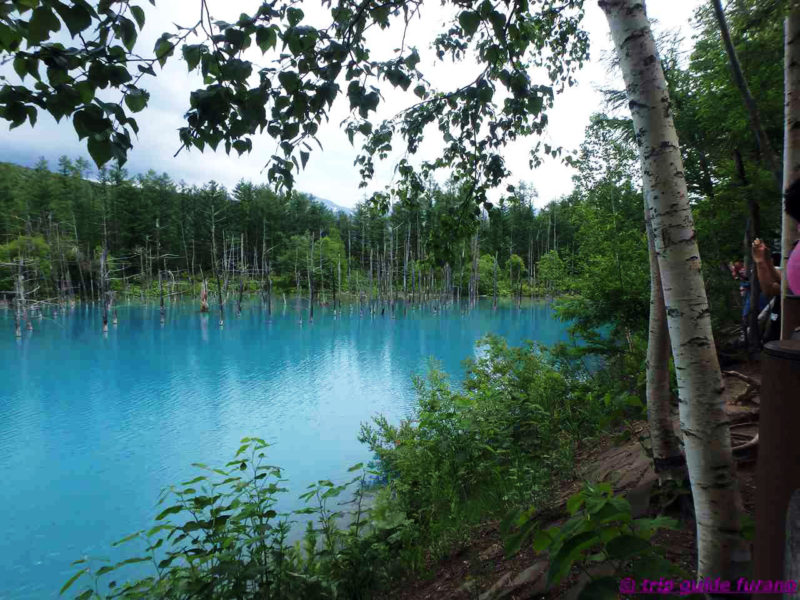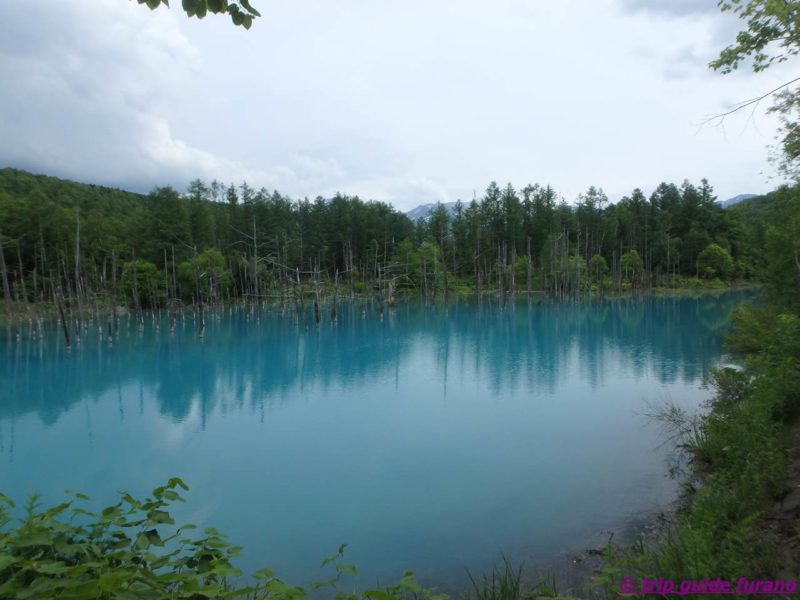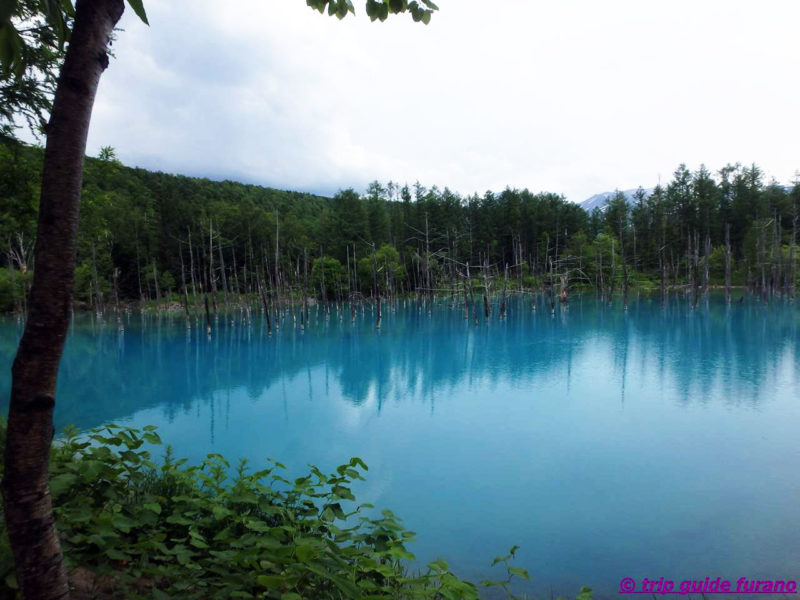 When I went on this day, the pond color was amazingly blue!
Sadly the wind was strong enough to create ripples on the pond surface, so the reflection wasn't quite as clear as it can be.
I have also blogged about the Blue Pond in Winter. Please feel free to check it out here.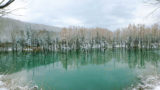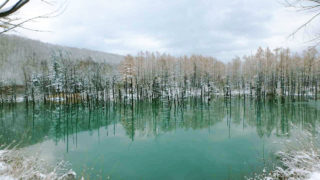 Blue pond ・Shirohige no Taki (Winter) Biei
Hello! It's me Trip guide. Today I am at Biei's famous Blue pond and "White mustashed water fall" Shirohige noTaki. ...
With the recent expansion, a small shop and toilets have also been added.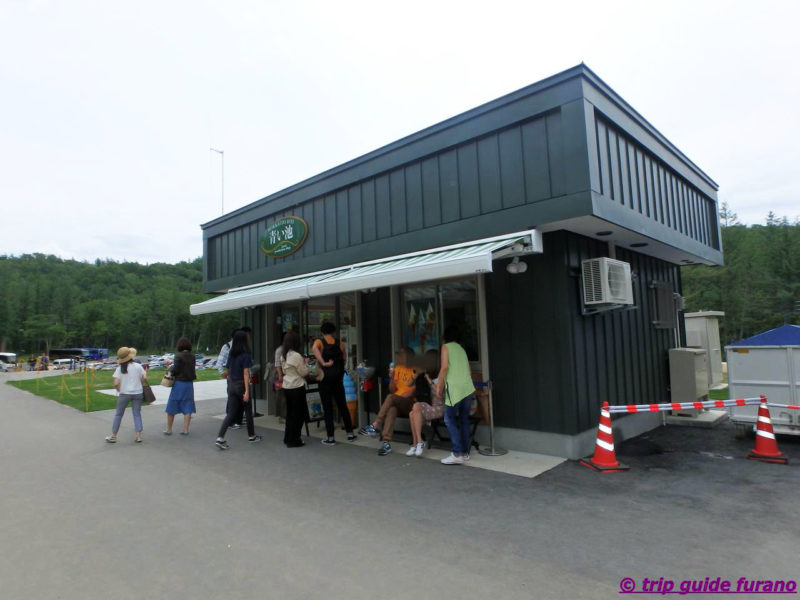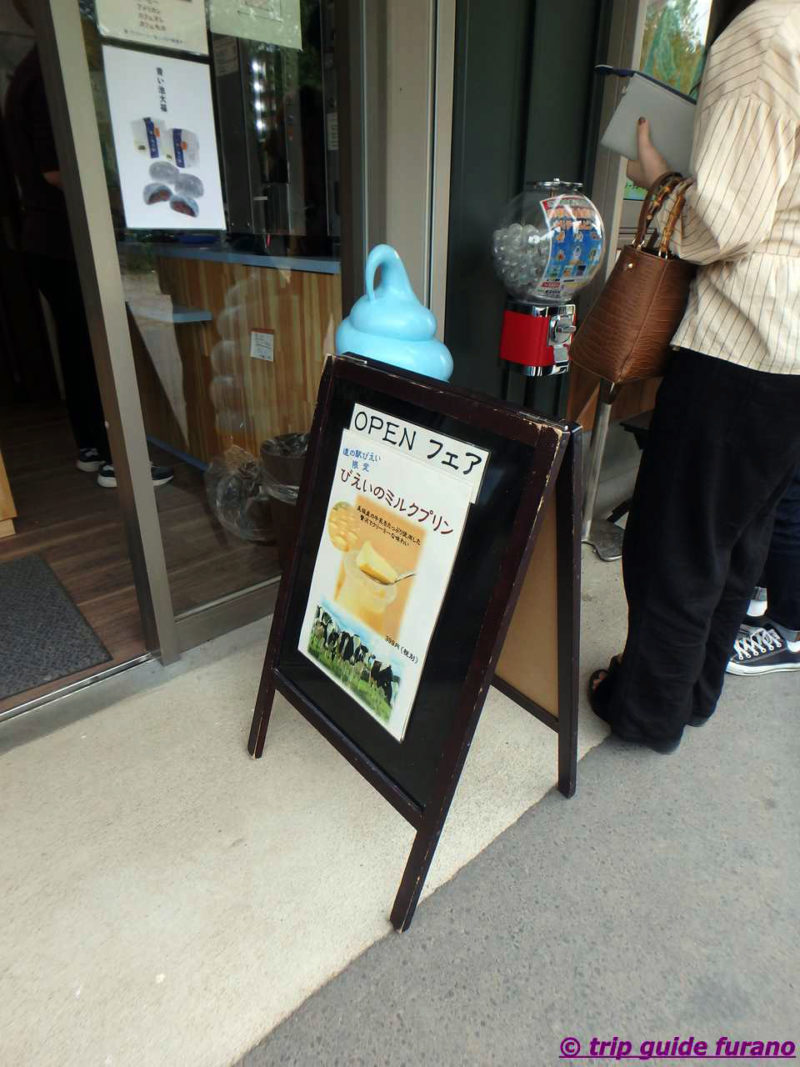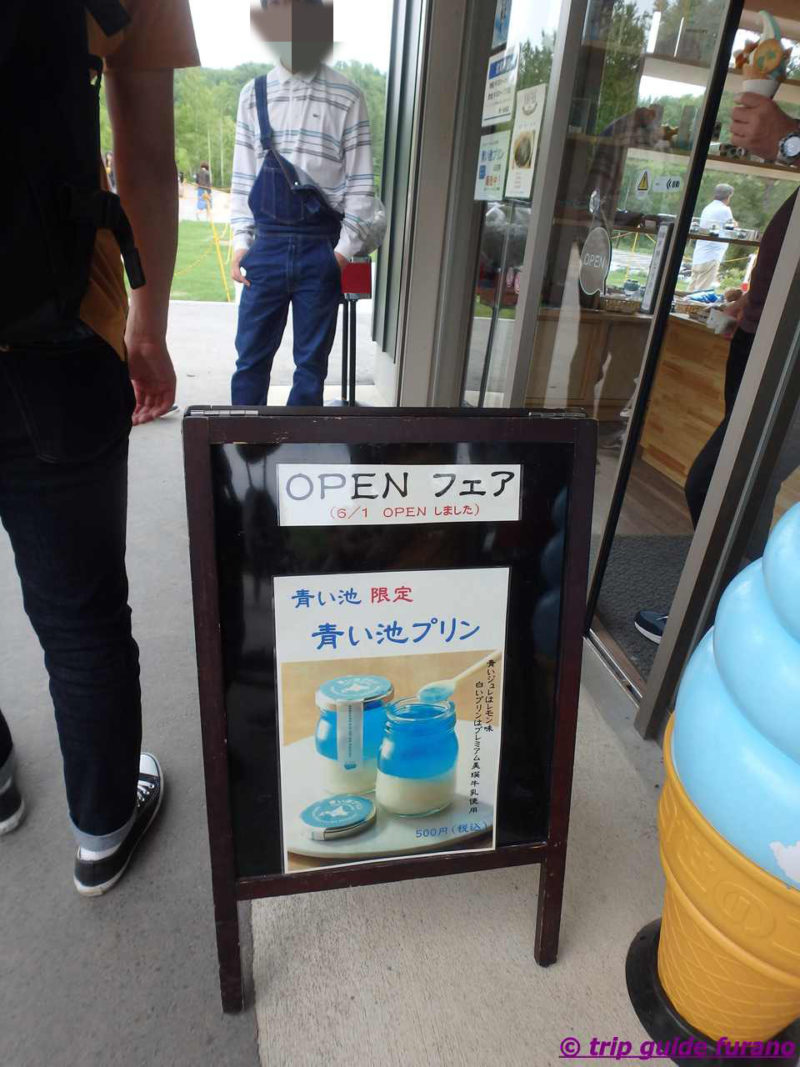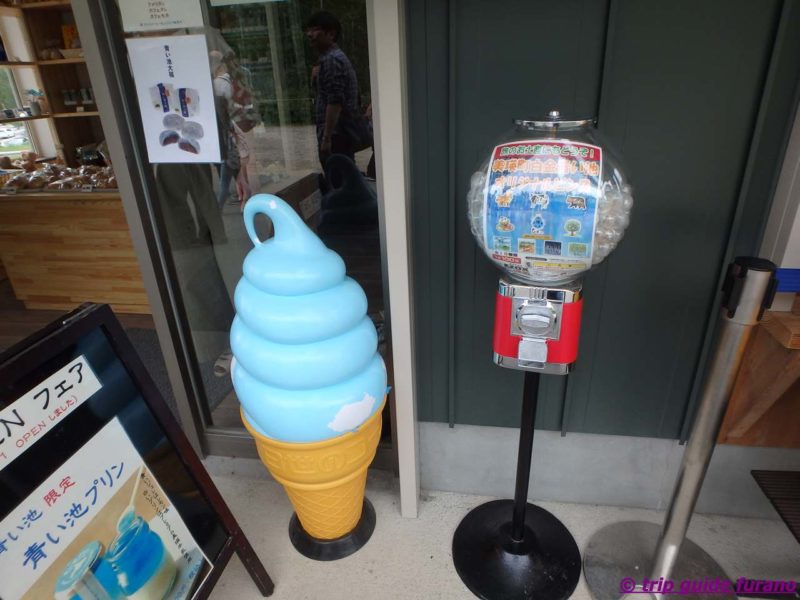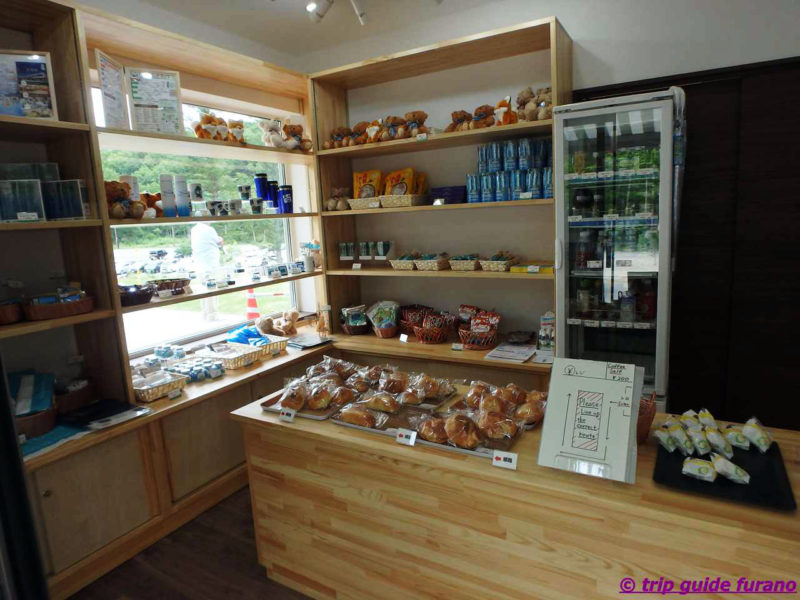 Bread and other items are sold here.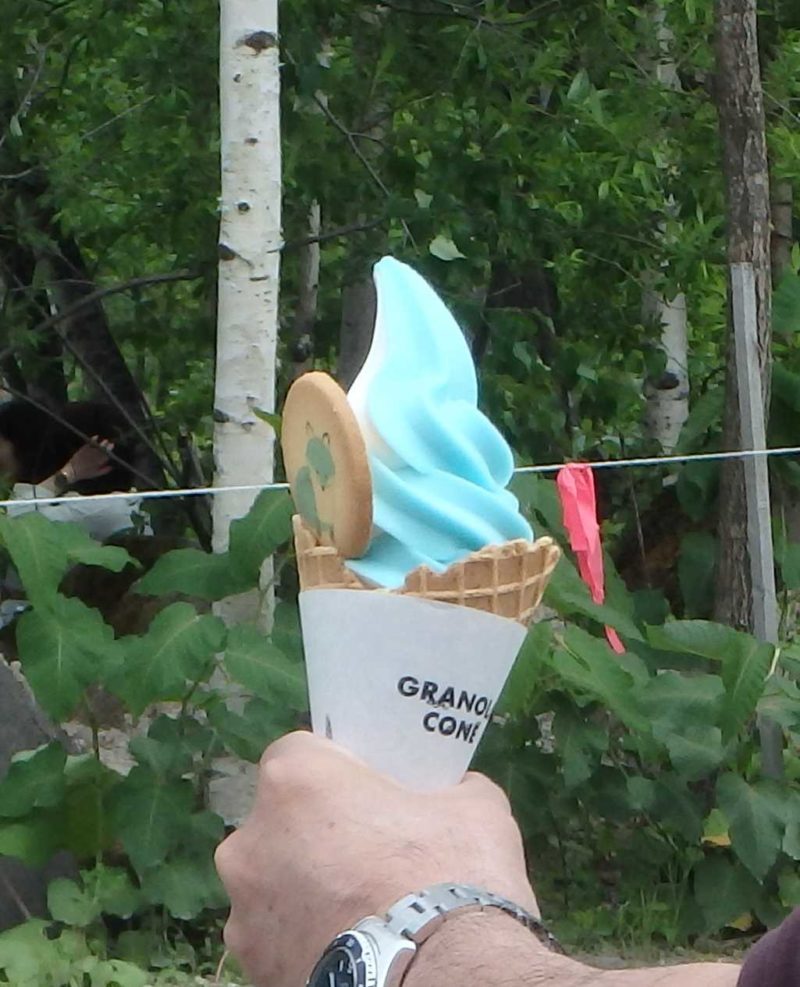 Blue Pond`s new soft-serve ice cream!
Shirahige Falls in Biei in June  (with video)
If you are visiting the Blue Pond, why not travel a quick 5 minutes more to go see the Shirahige Falls just up the road? I certainly will!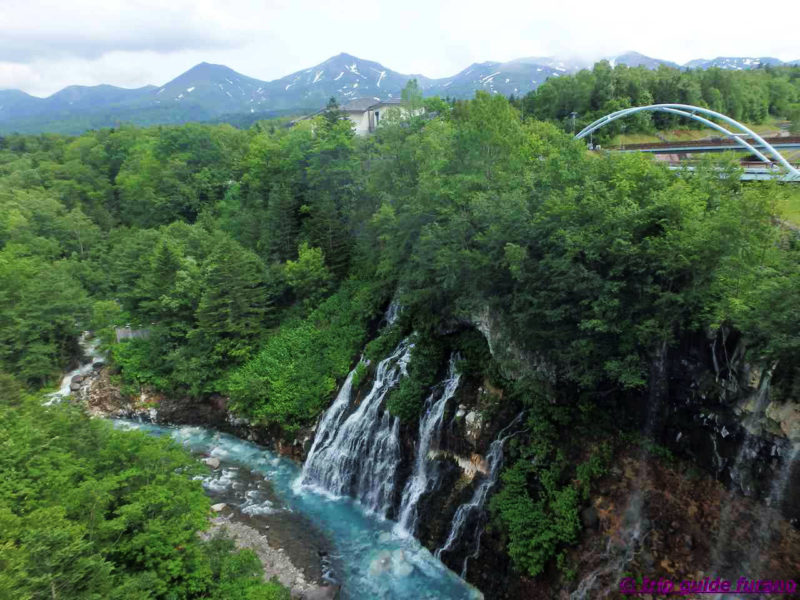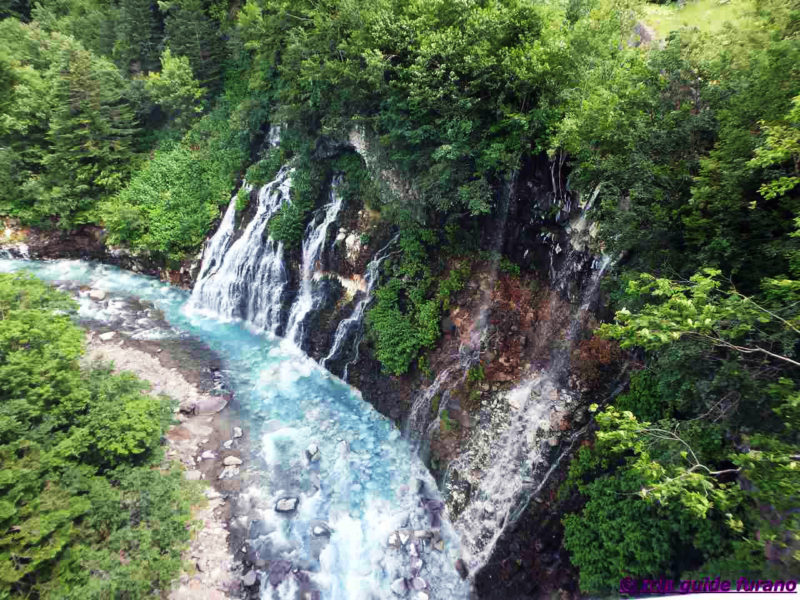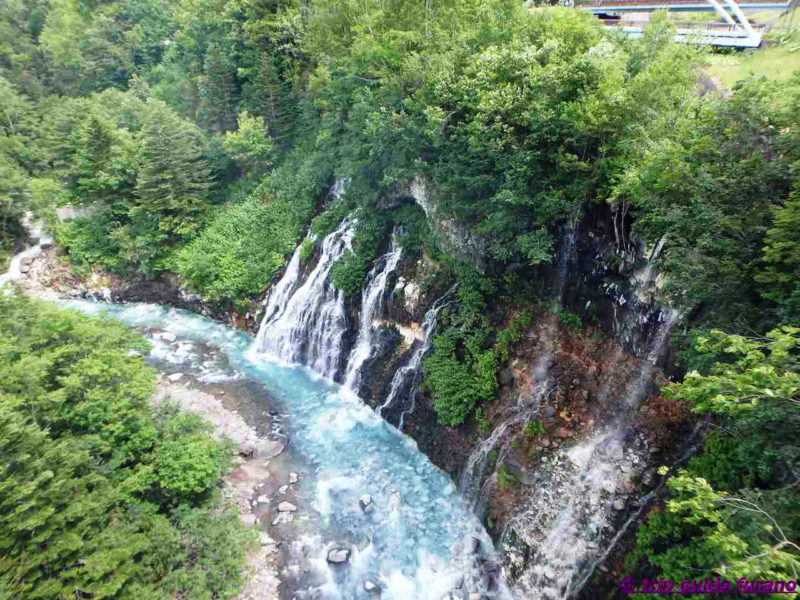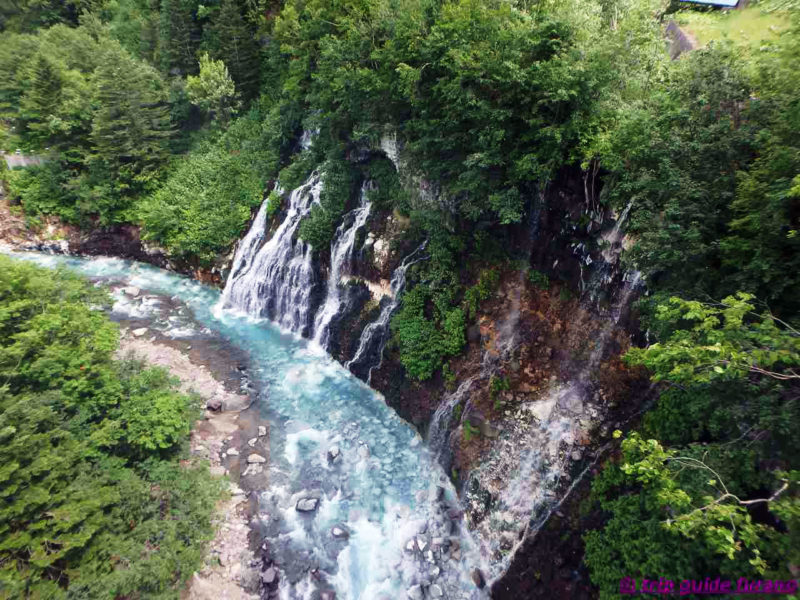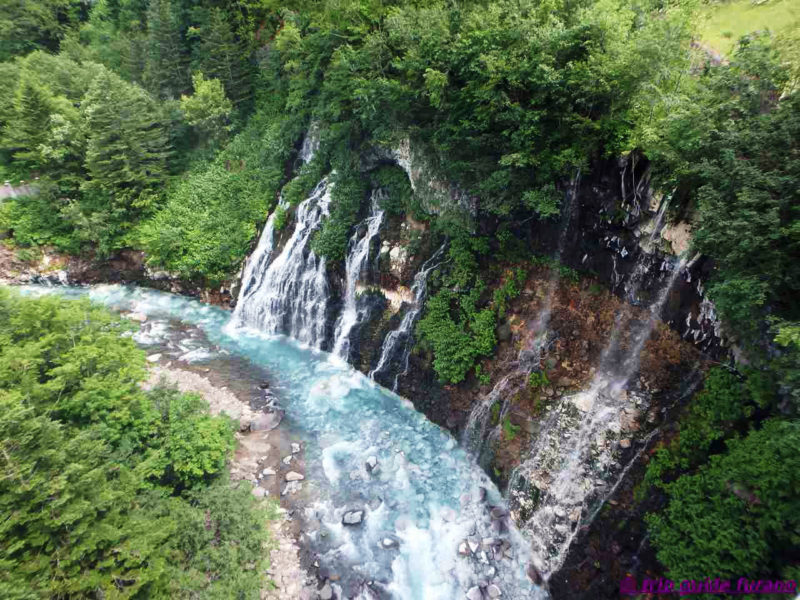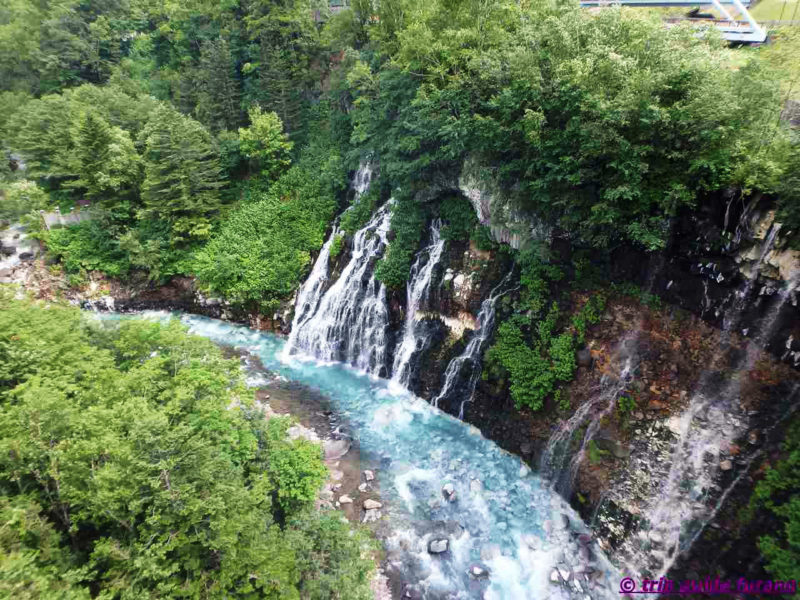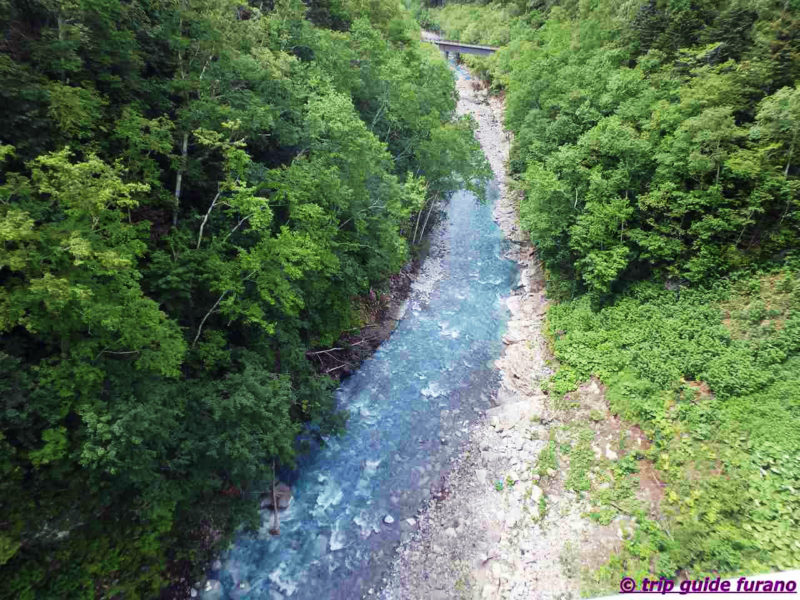 Like the Blue Pond, the waters at Shirahige Falls are also a striking blue color.
I have come to see the falls many times, but today was the first time I saw the blue color so clearly. Every day is a little different, but with today`s blue river and snow-covered mountains in the background, the drive up there was definitely worth it!
I have written a couple other blogs on Shirahige Falls. Please check them out below:
Shirahige Falls in Winter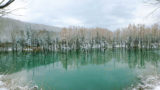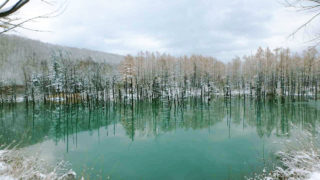 Blue pond ・Shirohige no Taki (Winter) Biei
Hello! It's me Trip guide. Today I am at Biei's famous Blue pond and "White mustashed water fall" Shirohige noTaki. ...
Shirahige Falls in Autumn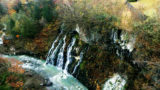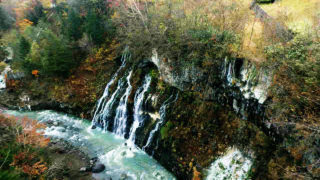 【Tourism Furano】Water fall Shiro-Hige, Blue River In Biei
Hi, It's me! Trip guide. Today I am visiting "Shiro-hige-no-Taki" (White mustache water fall) and "Blue River" It's ...
Summary
When compared to July and August, the flower fields in June aren`t quite in full bloom, but they are still very pretty in areas.
As for the Blue Pond and Shirahige Falls in Biei, these locations are beautiful throughout the year!
Although I showed you several places in this post, there are many other flower farms and popular tourist spots to enjoy in the Furano – Biei Area in June.