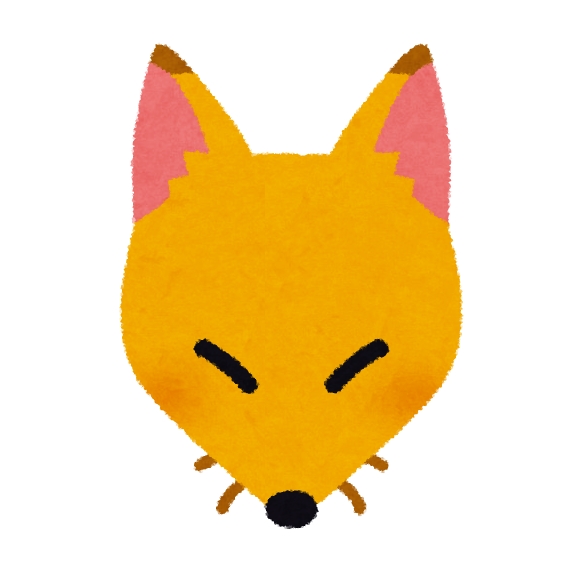 ふらのガイド
今日ご紹介する富良野ー美瑛エリアの観光地は~♪
For this post, I went around to many popular Sightseeing Spots in the Furano and Biei areas.
※The cherry blossom tree pictures were taken on May 6th, but all other pictures were taken on May 19th.
The cherry blossom season has ended, and now the summer flowers are beginning to bloom!
Furano Cheese Factory in May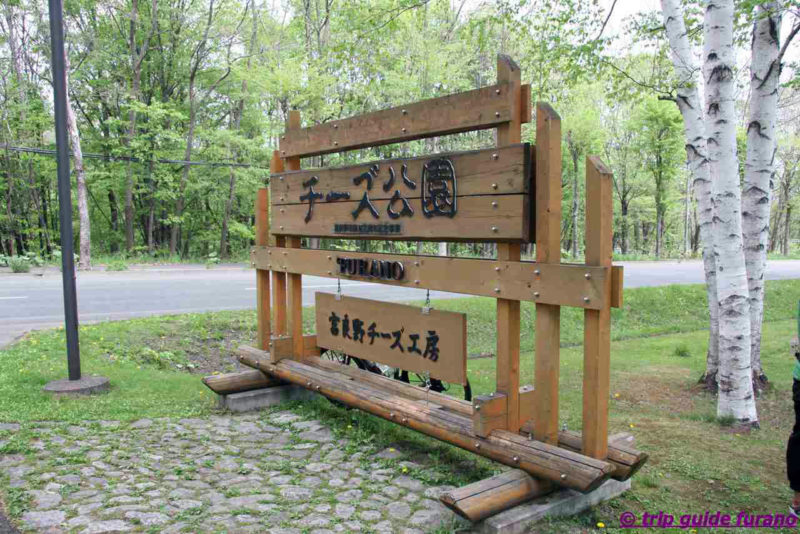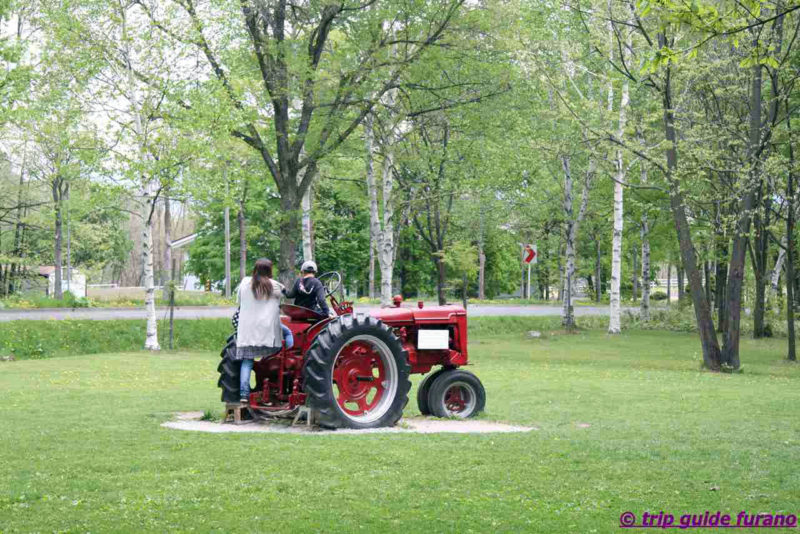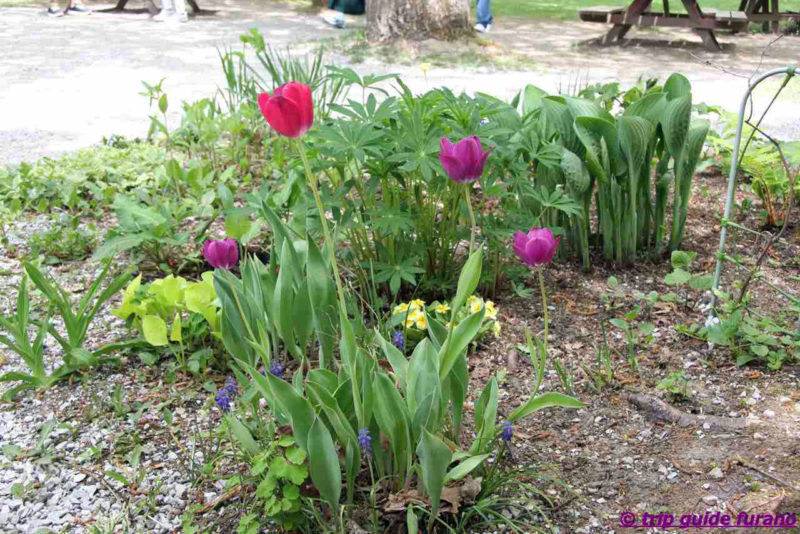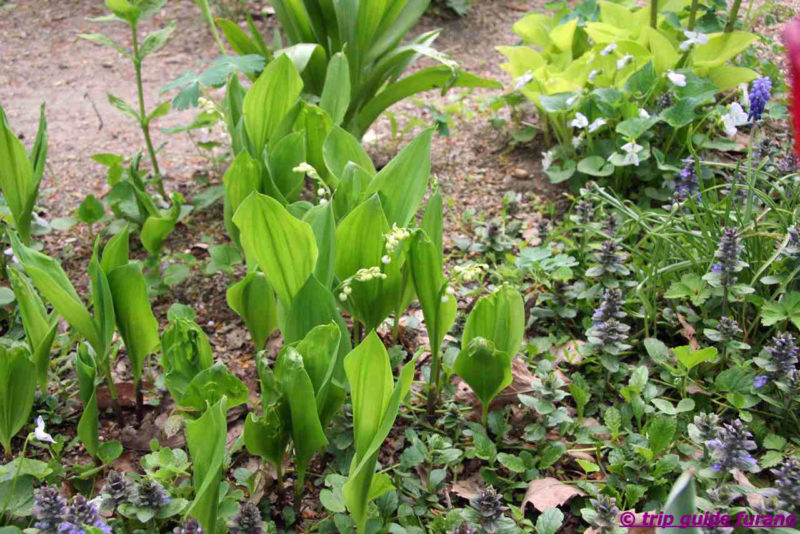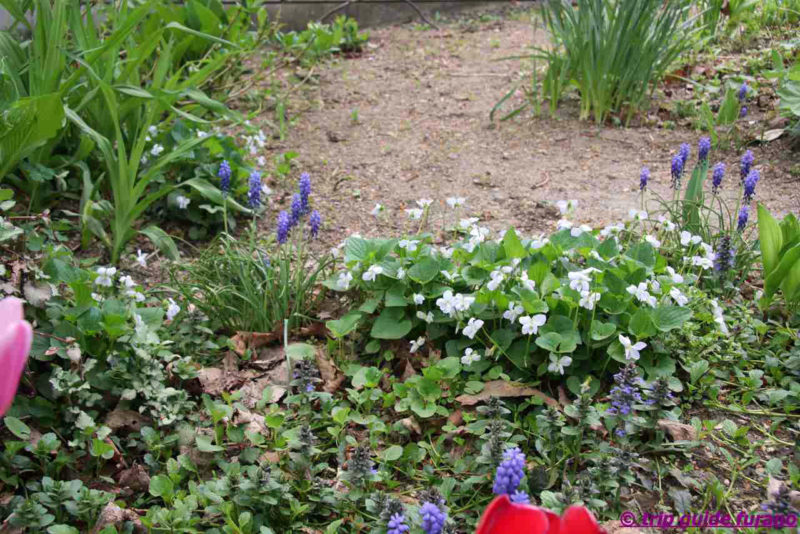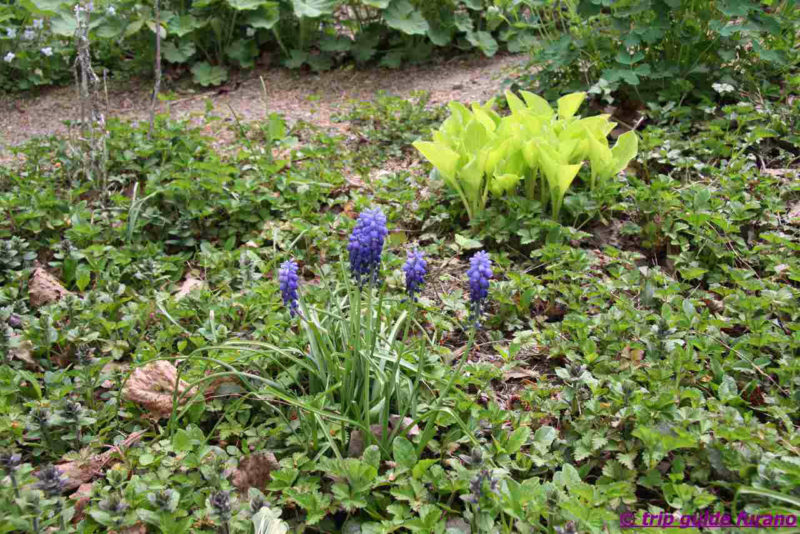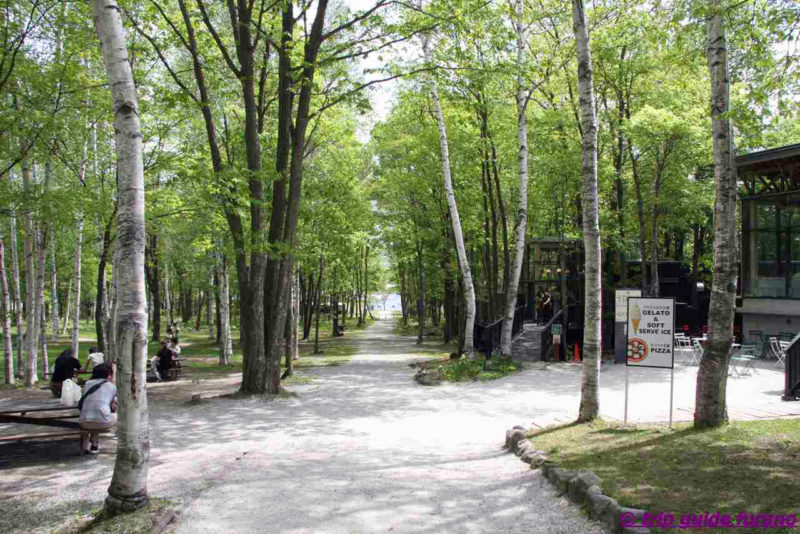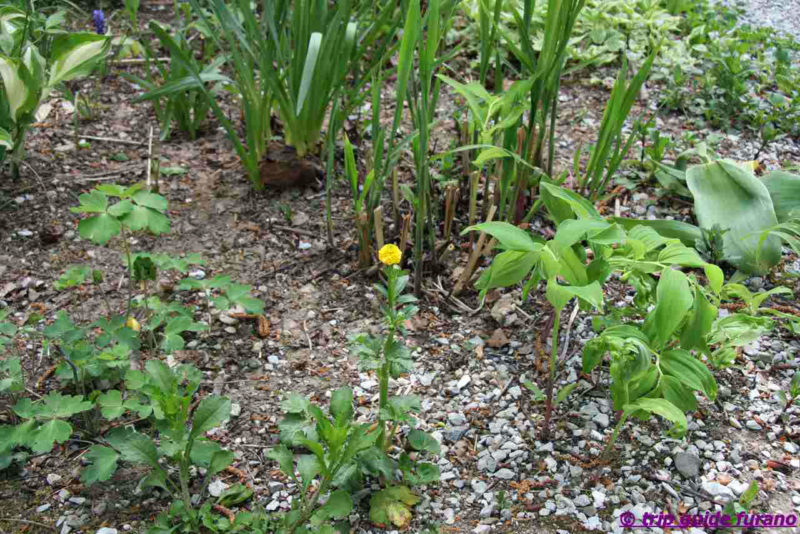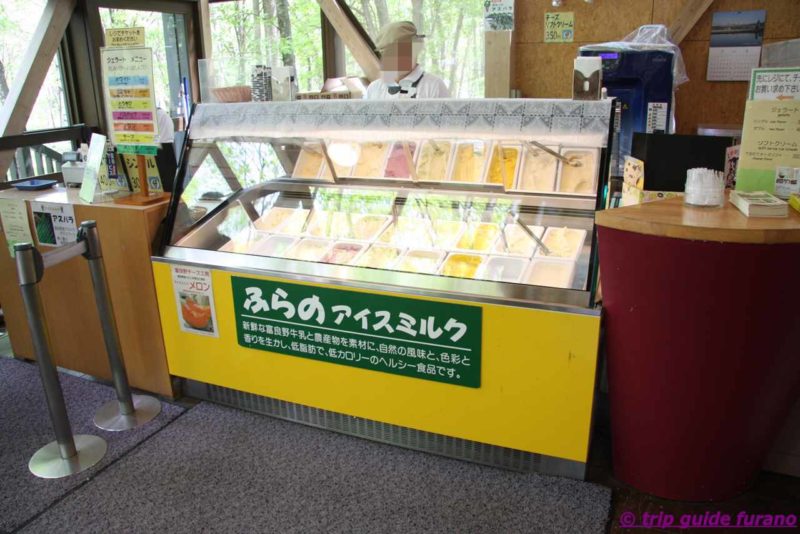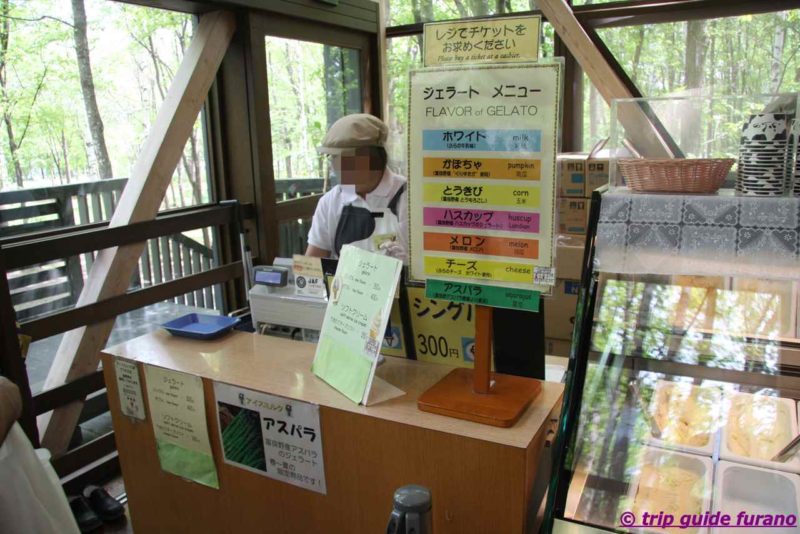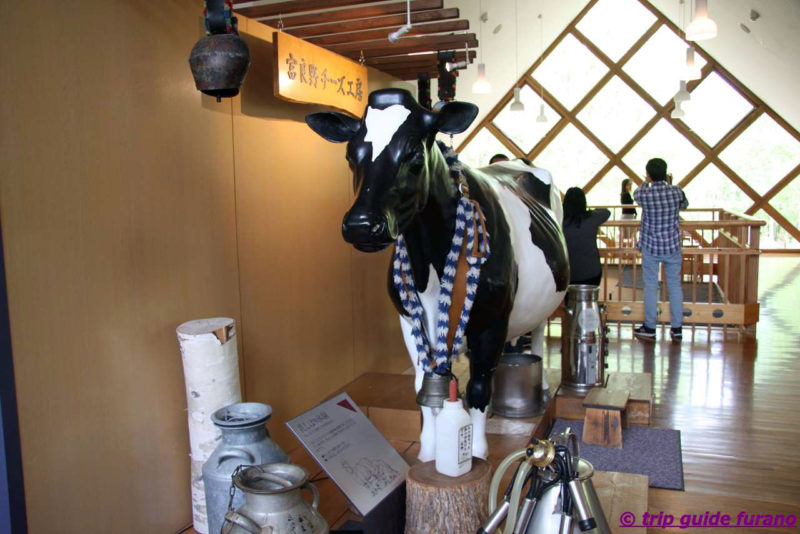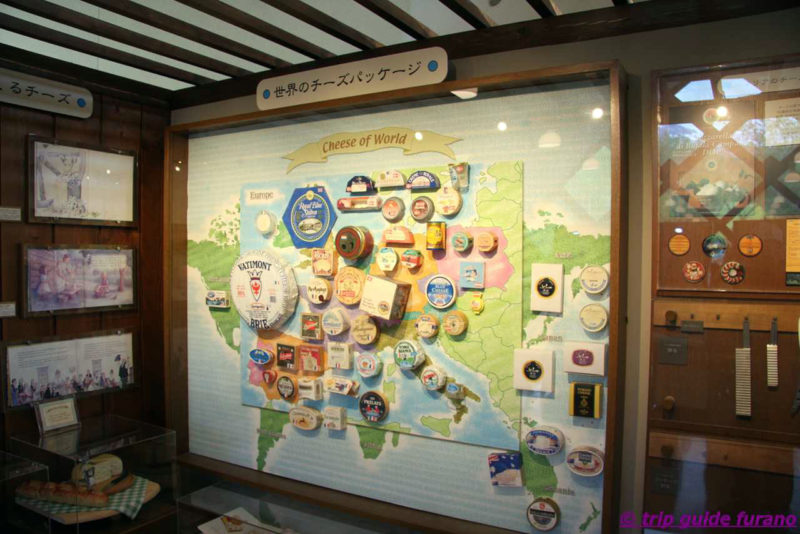 Farm Tomita in May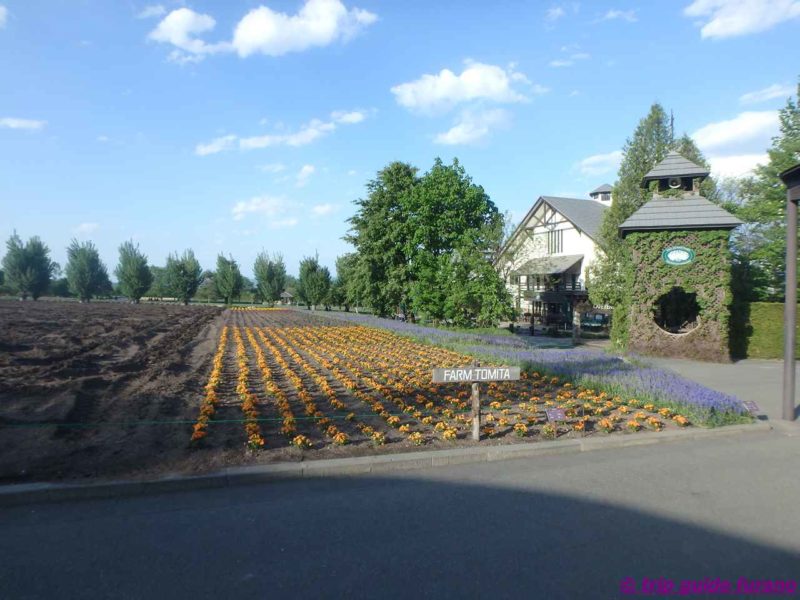 Farm Tomita`s Lavender Greenhouse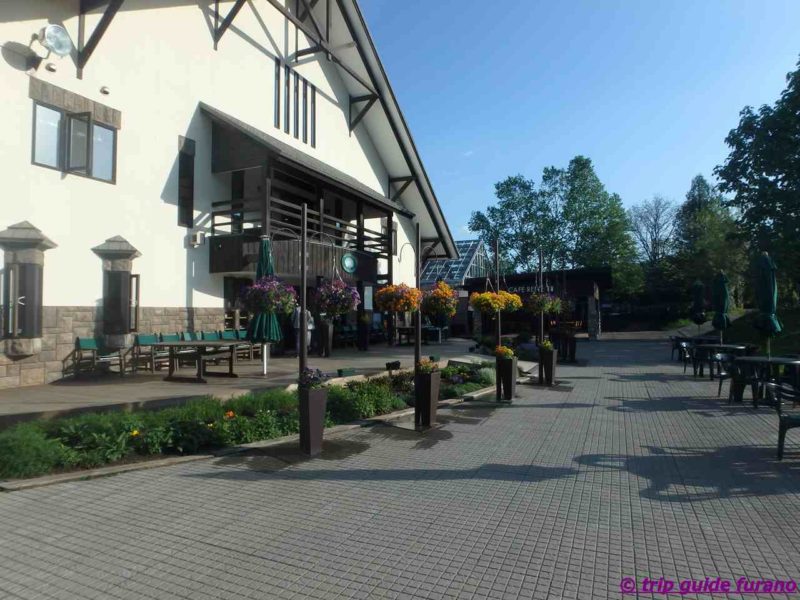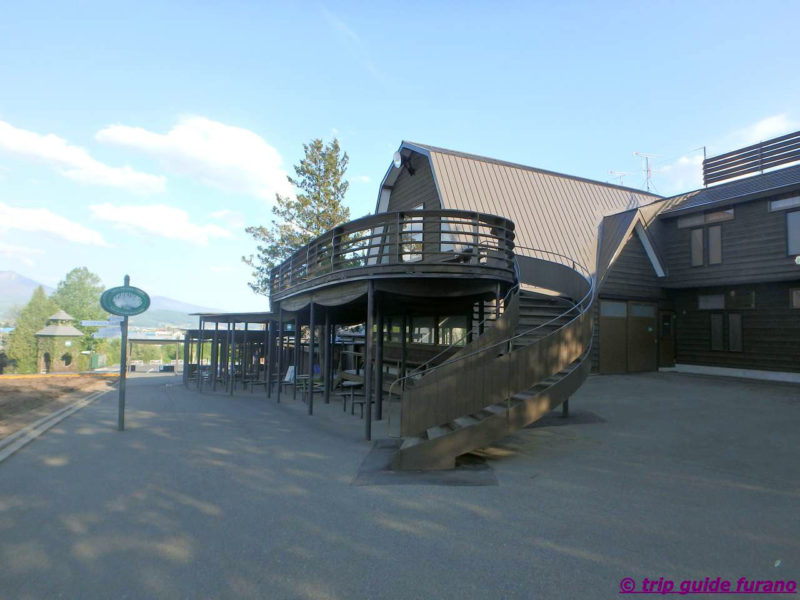 If you ascend up to the observation deck…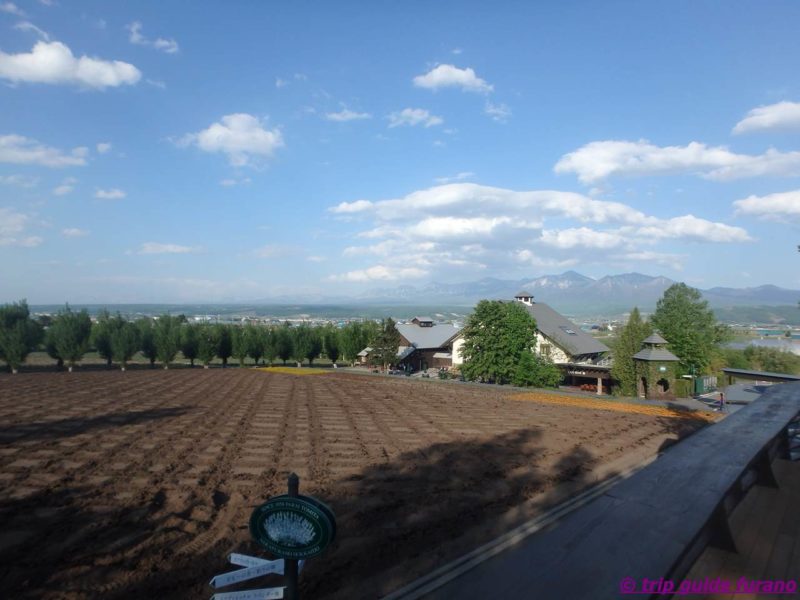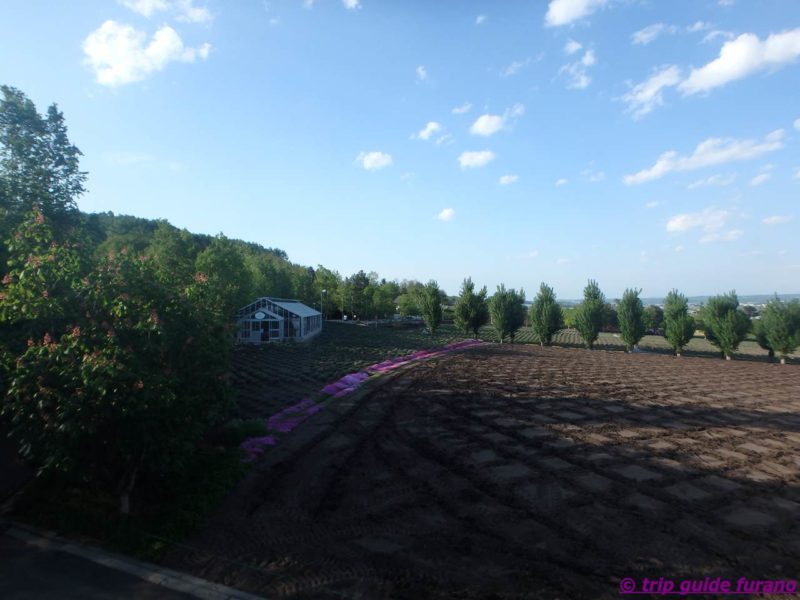 …this is the view!
It will be gorgeous to see the lavender in full bloom from here in July!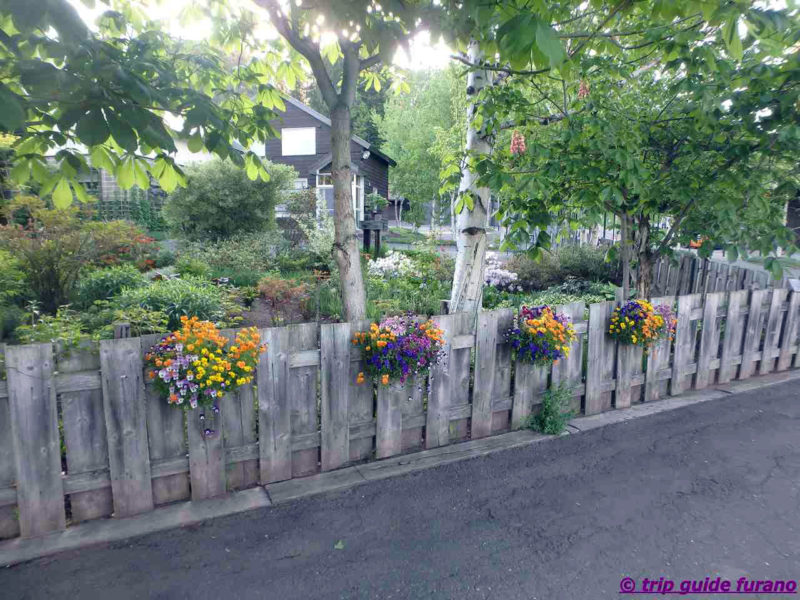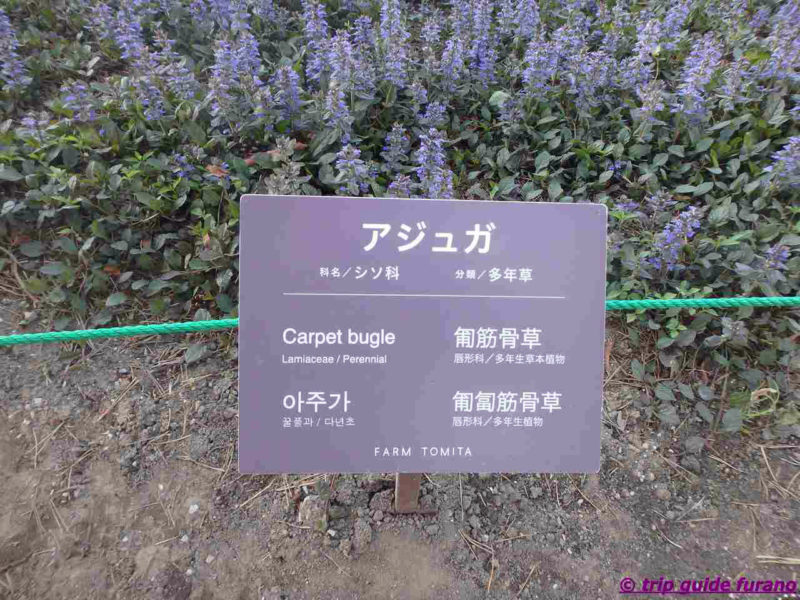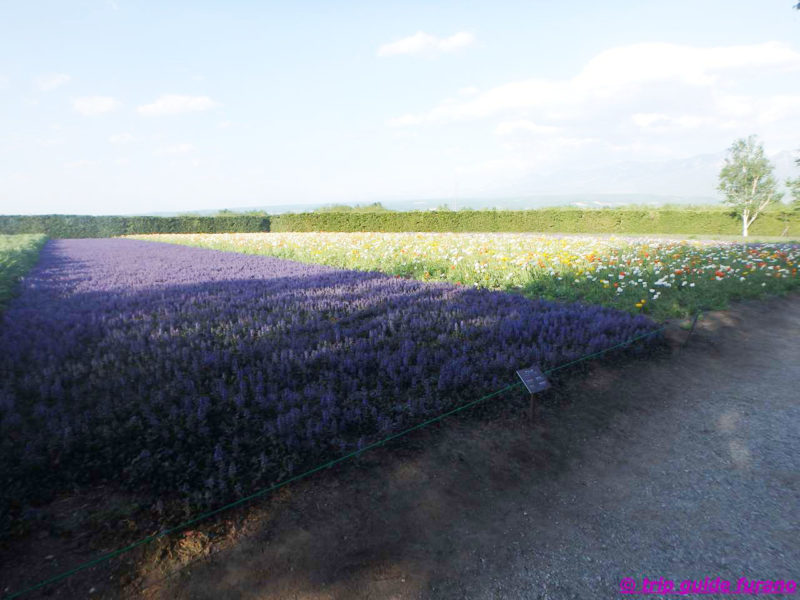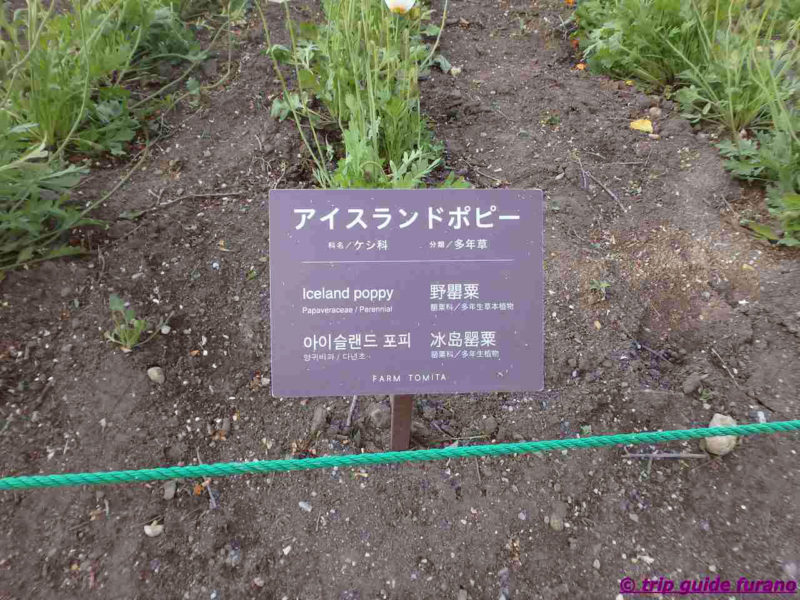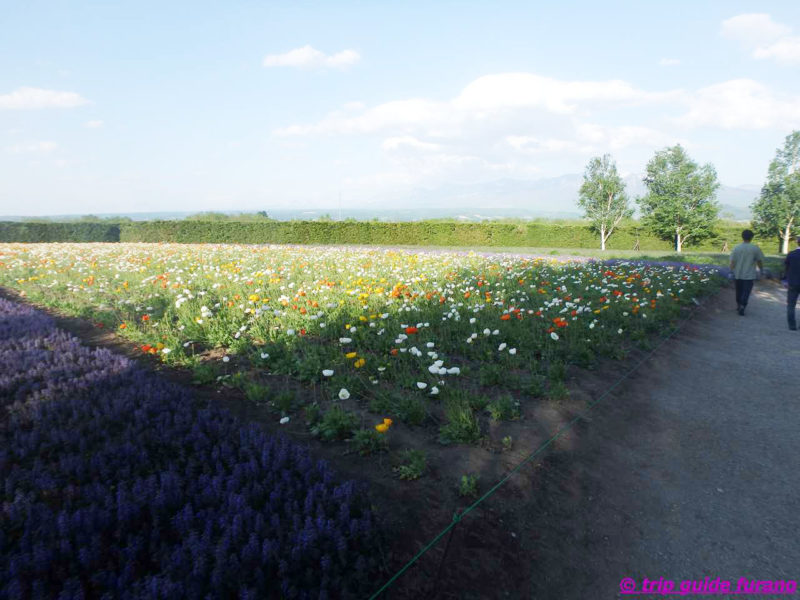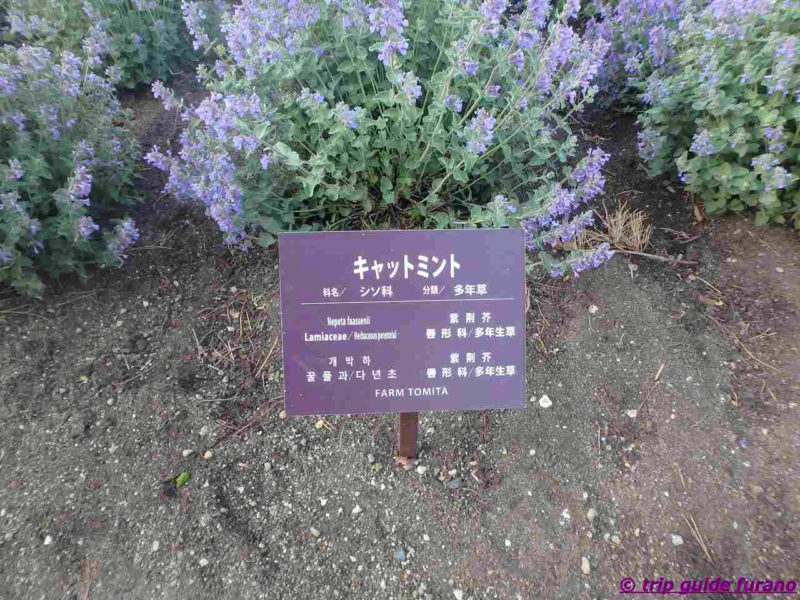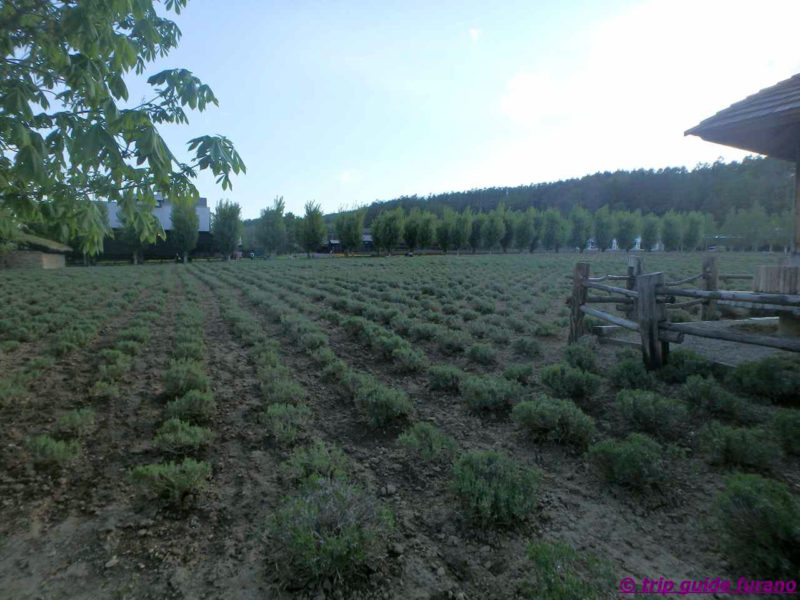 The lavender has not yet started to bloom.
Flower Land in Kamifurano in May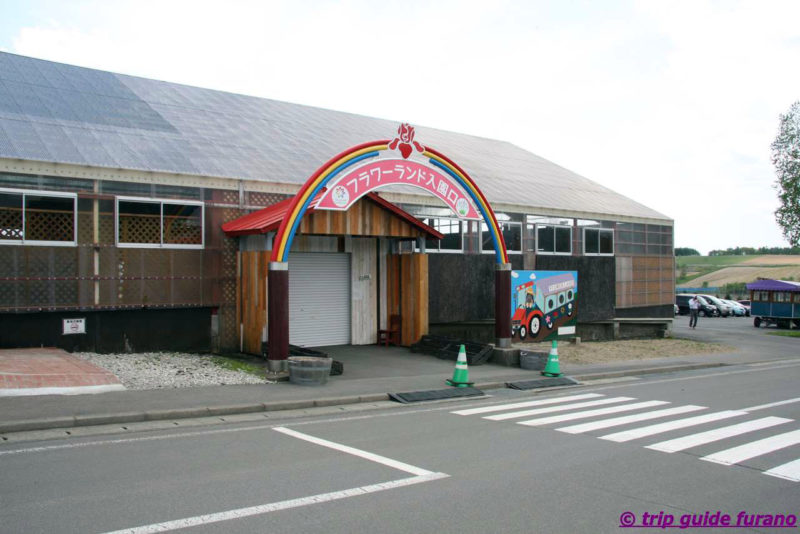 The flower fields open in June.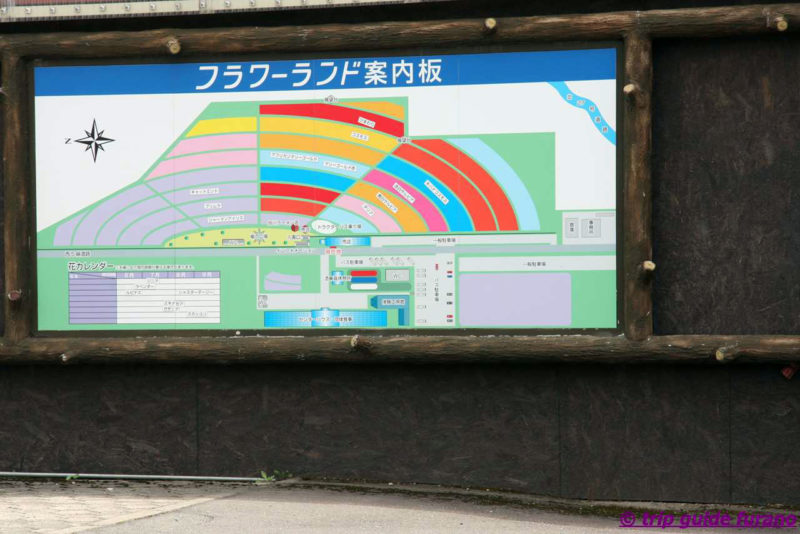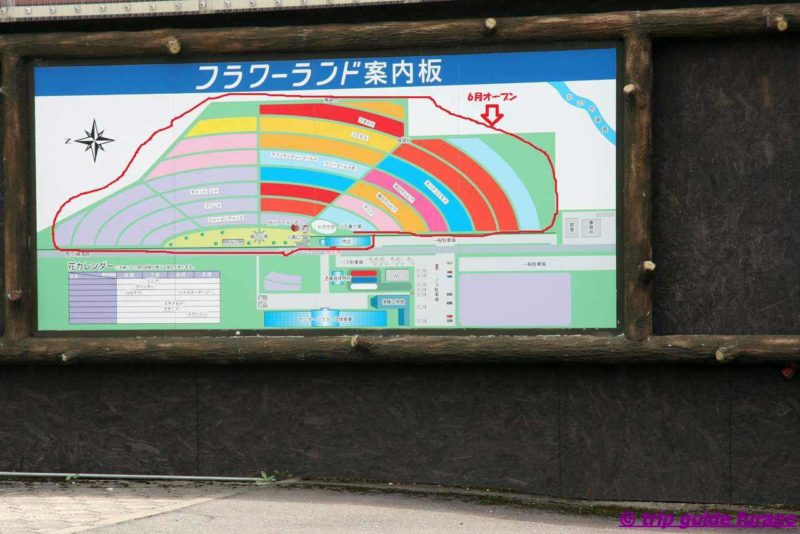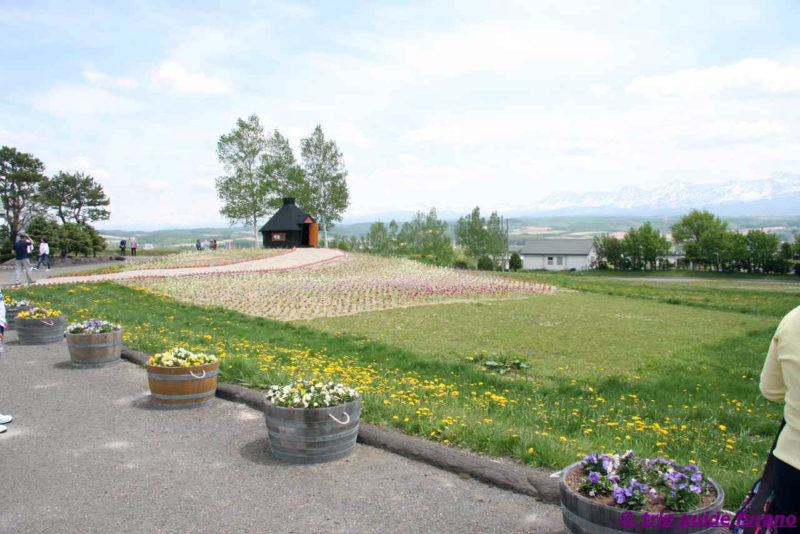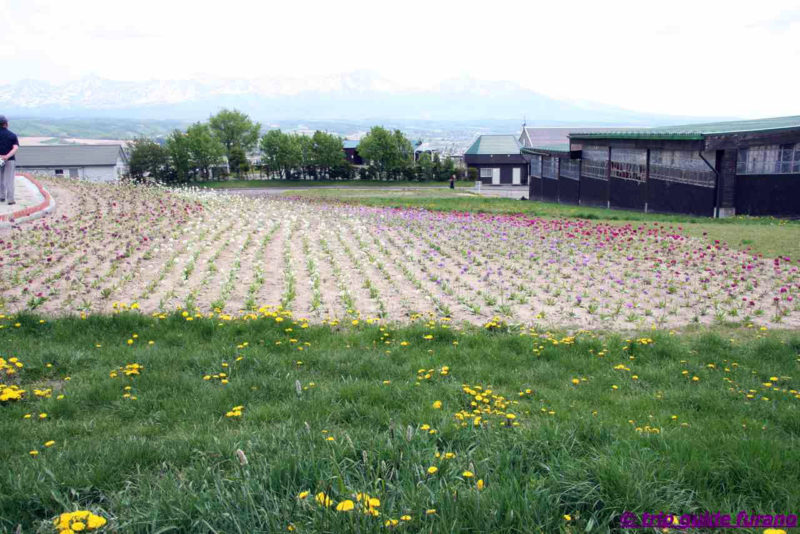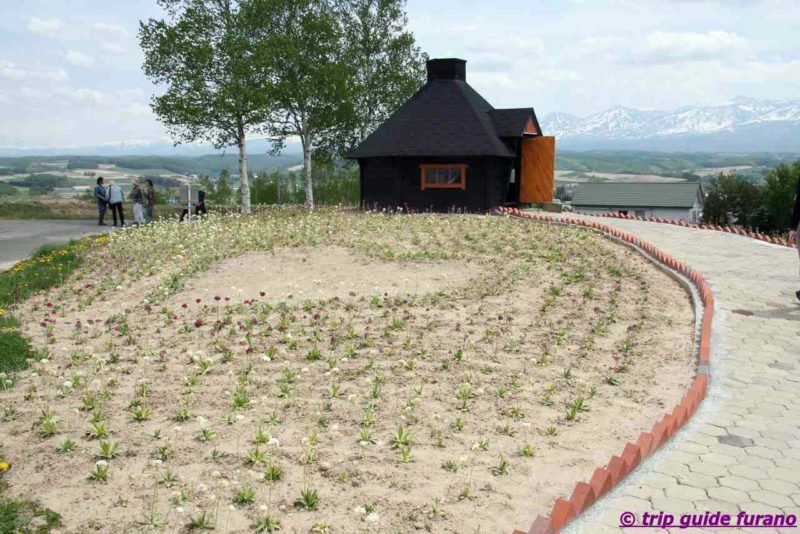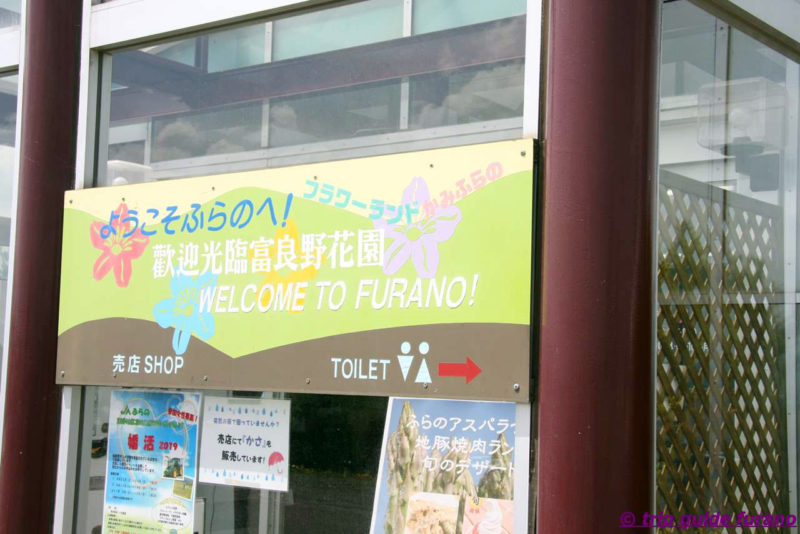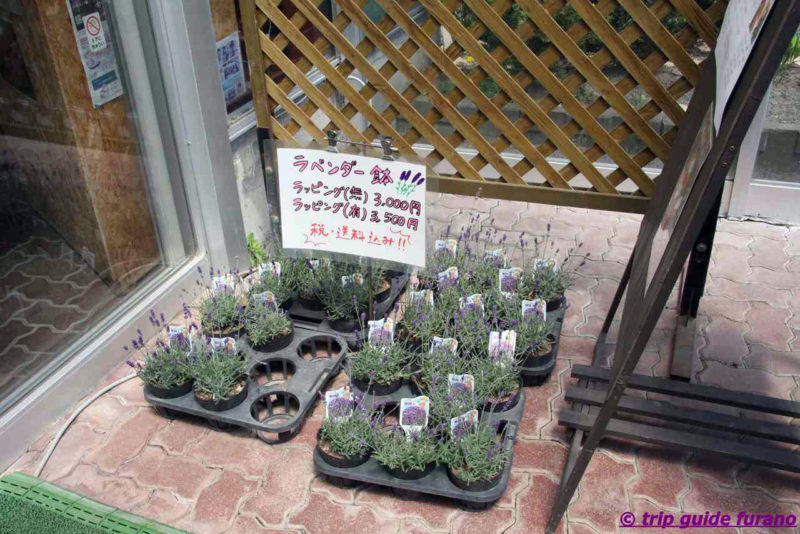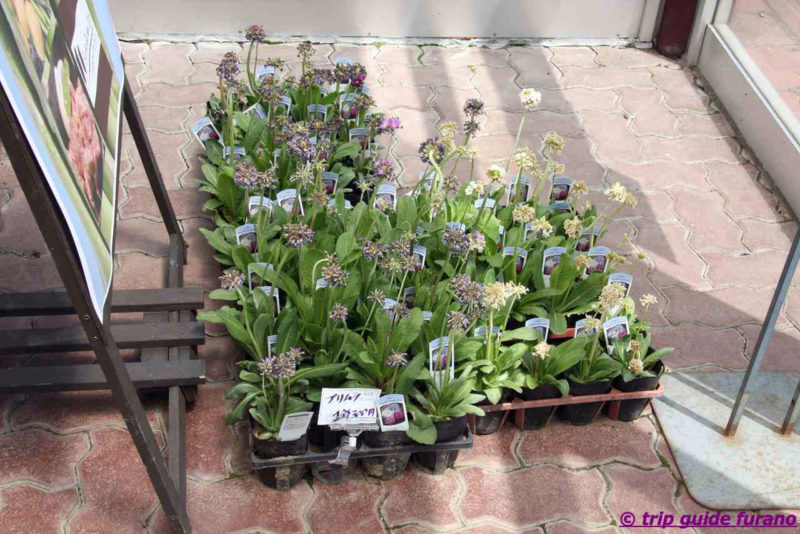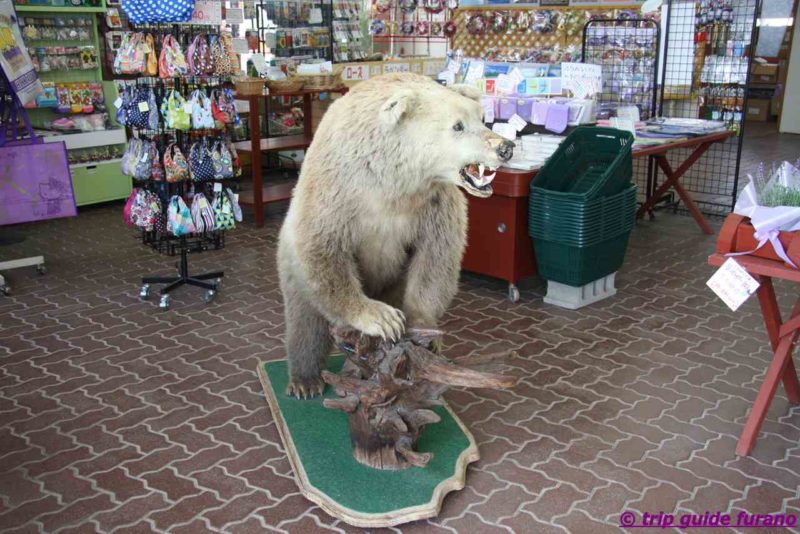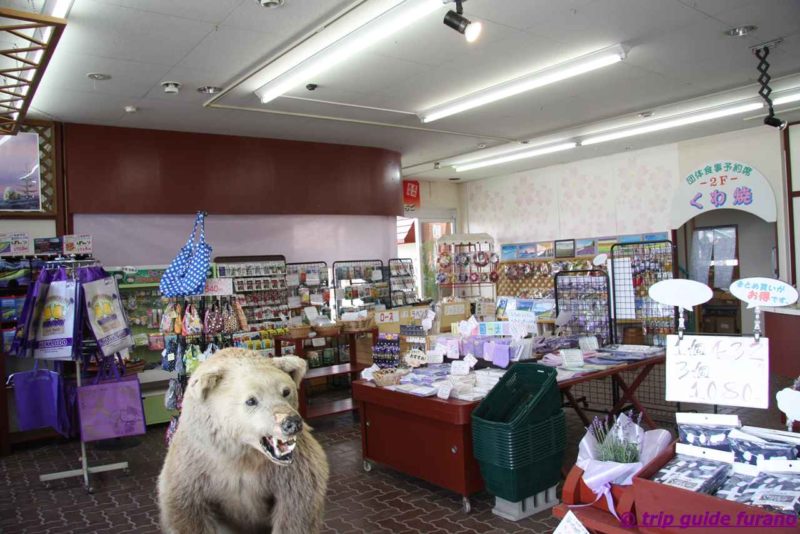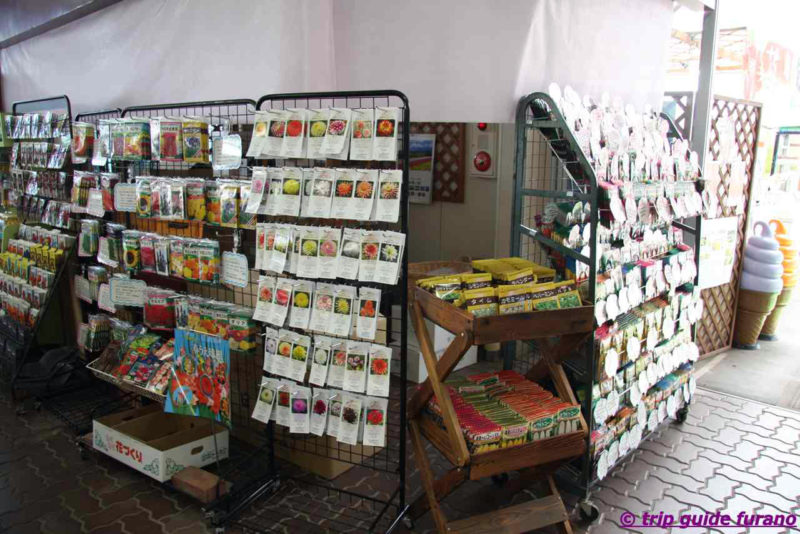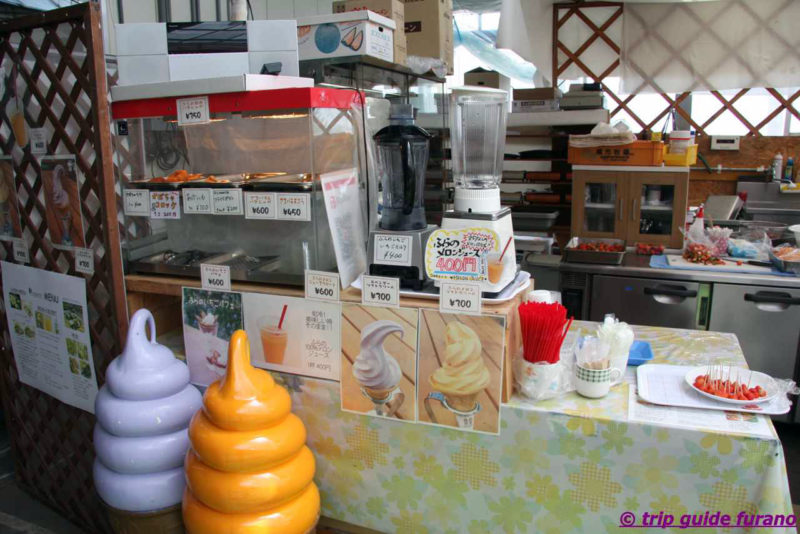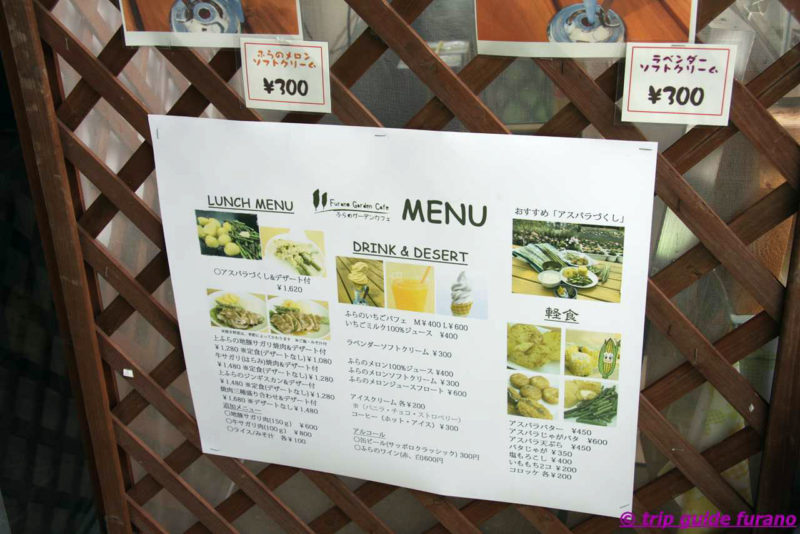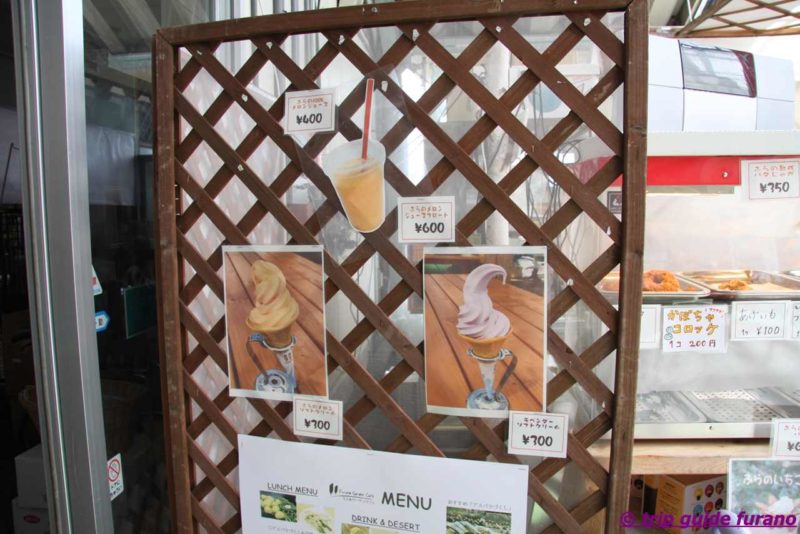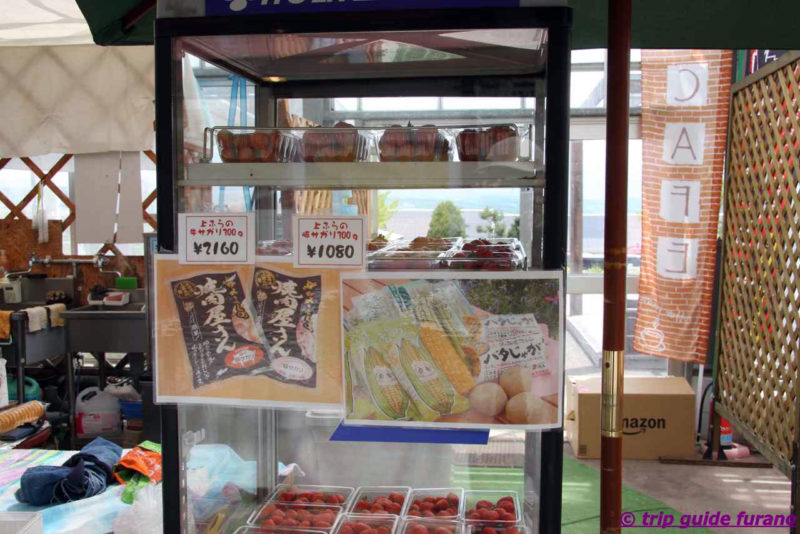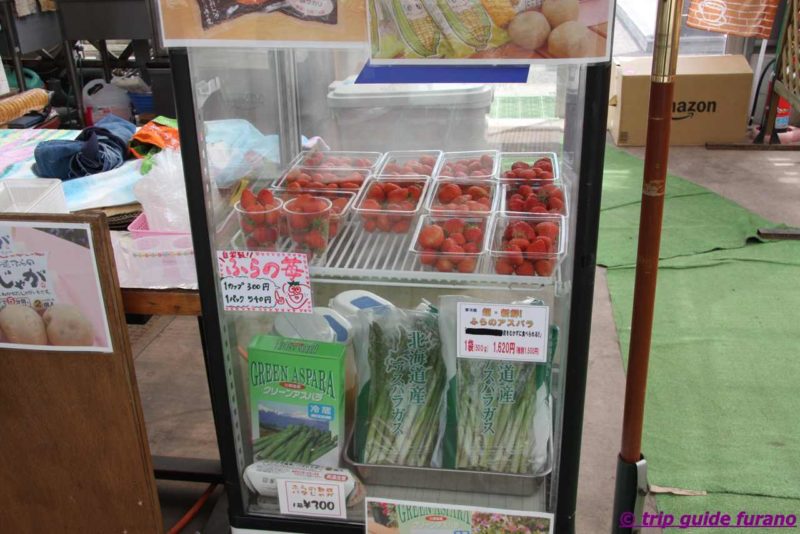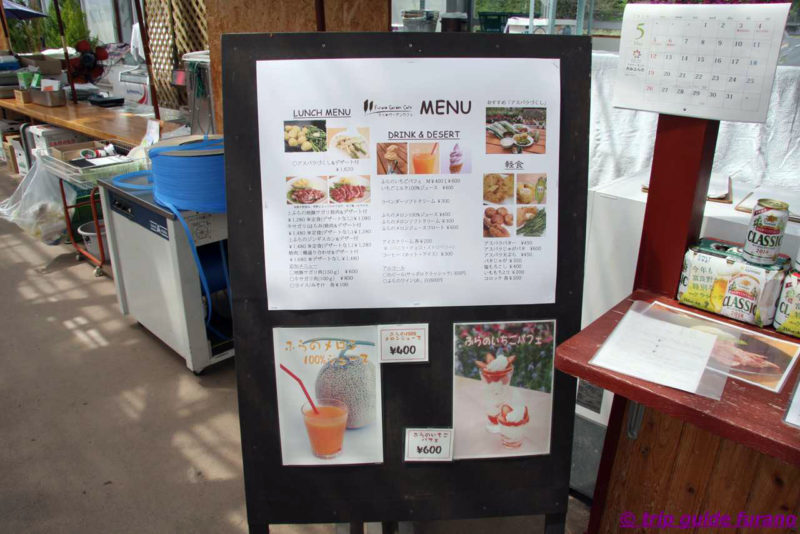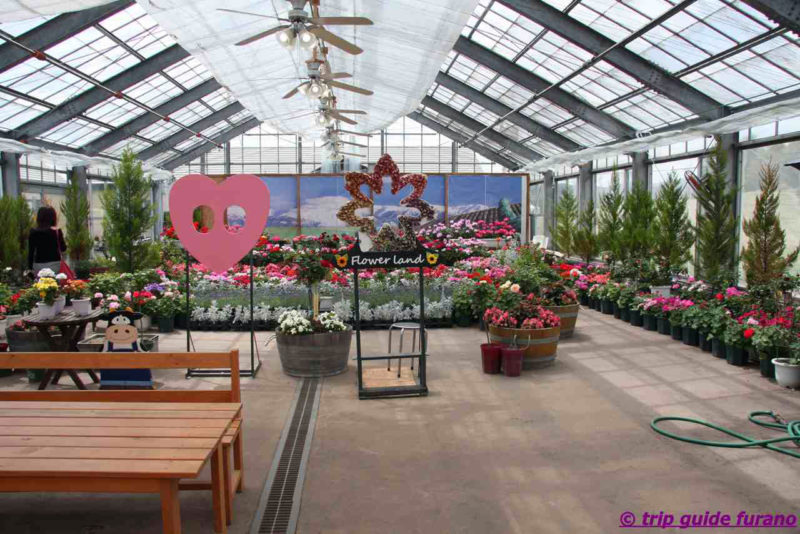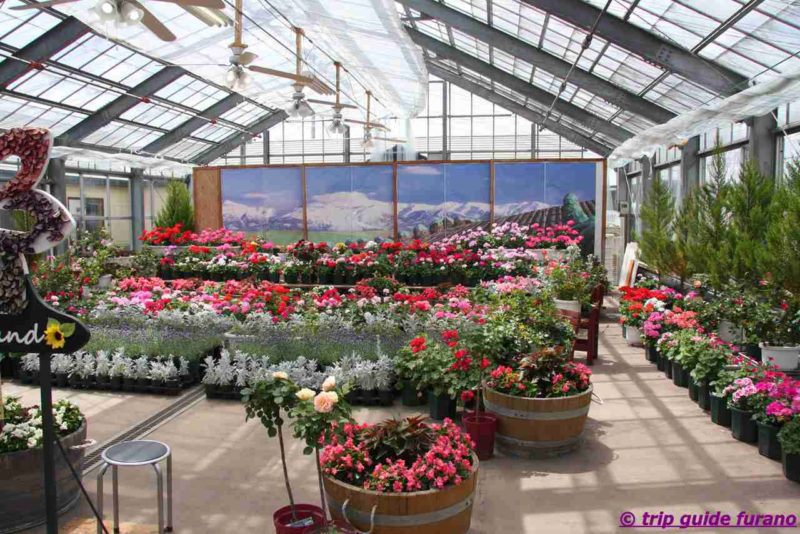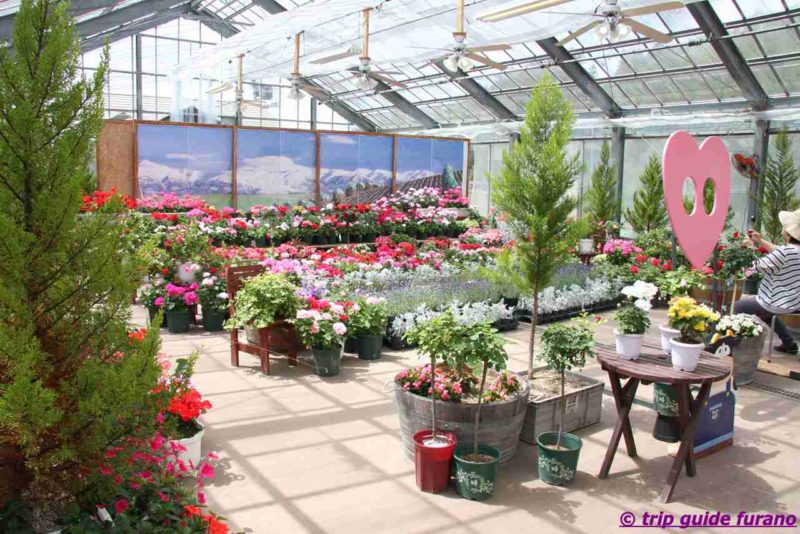 I was able to see some of the flowers in the greenhouses.
It was nice to see the cherry blossoms in the fields outside, but the real deal starts in June!
Shikisai-no-Oka in May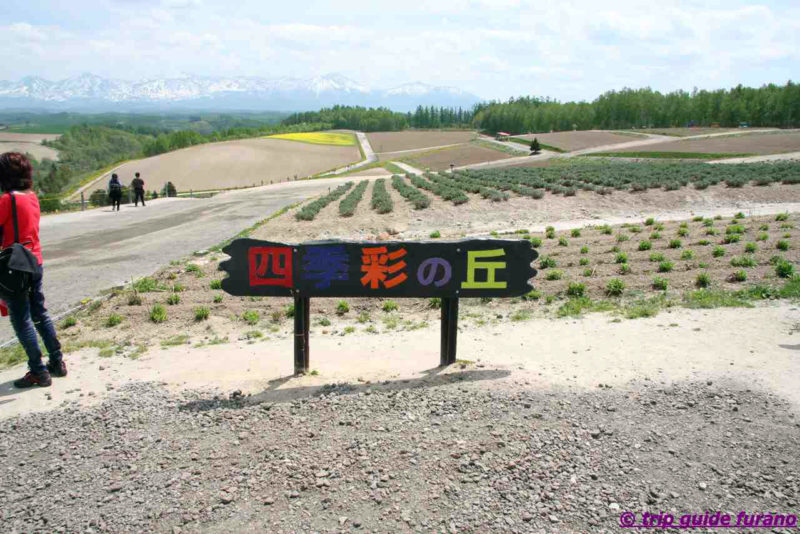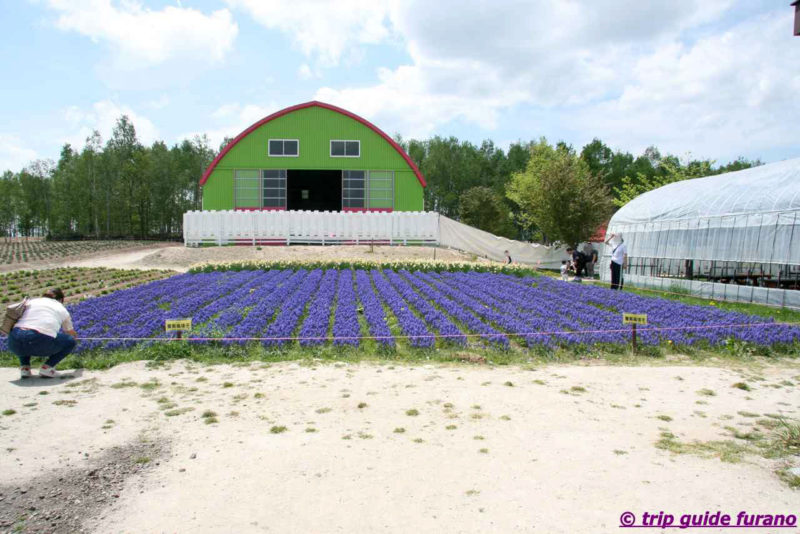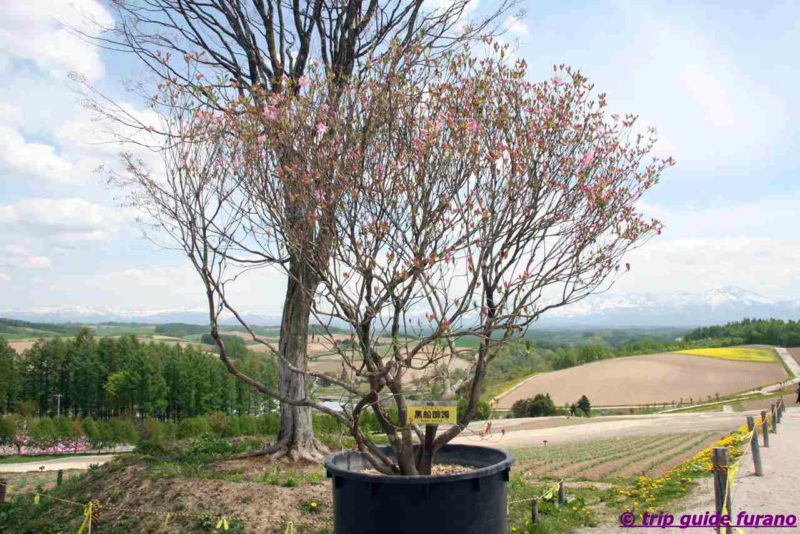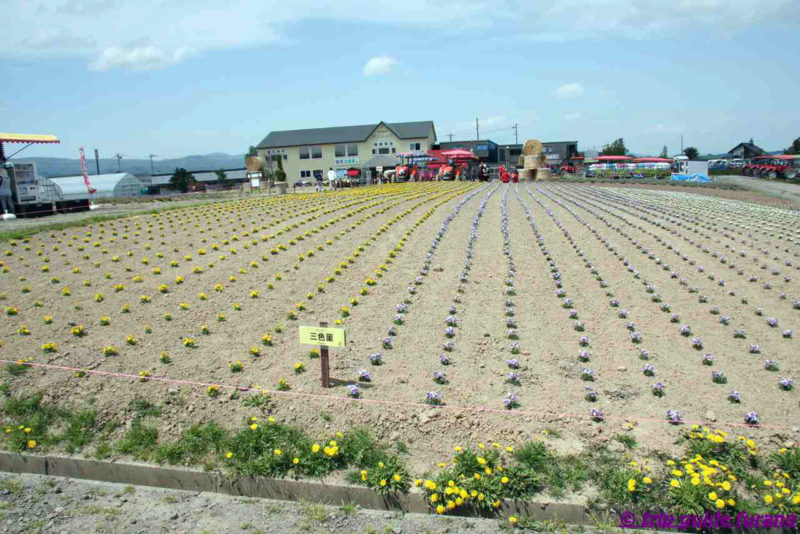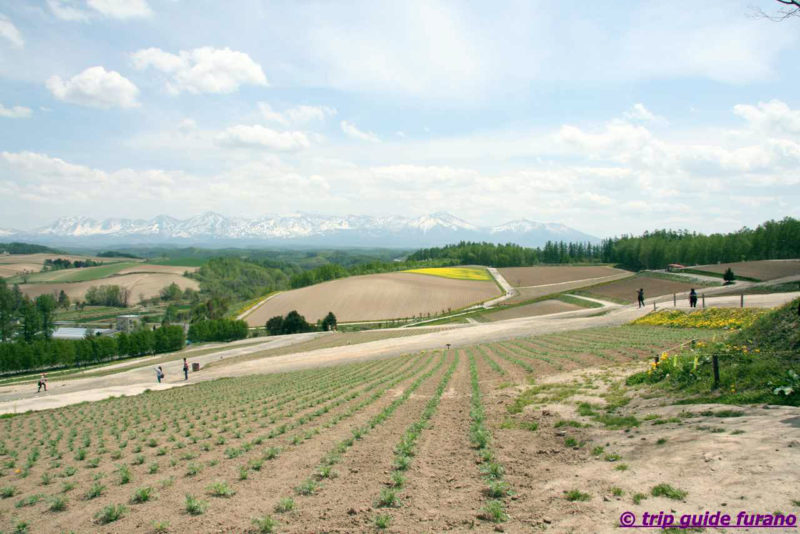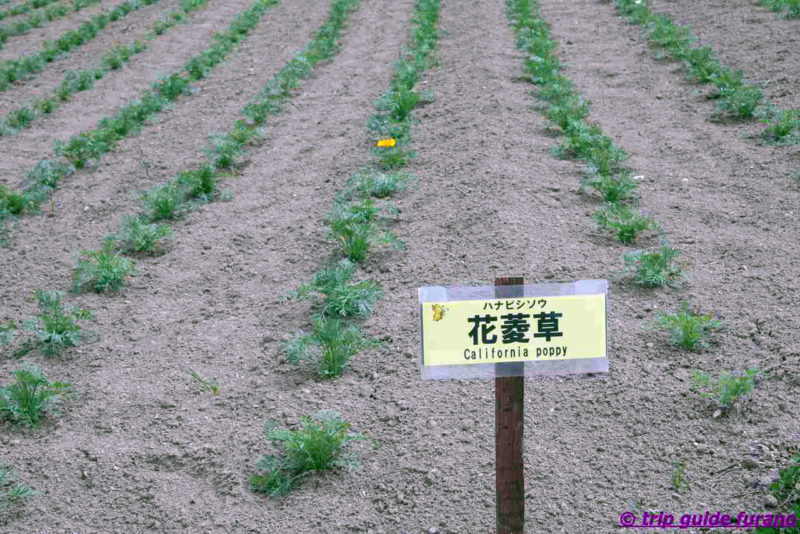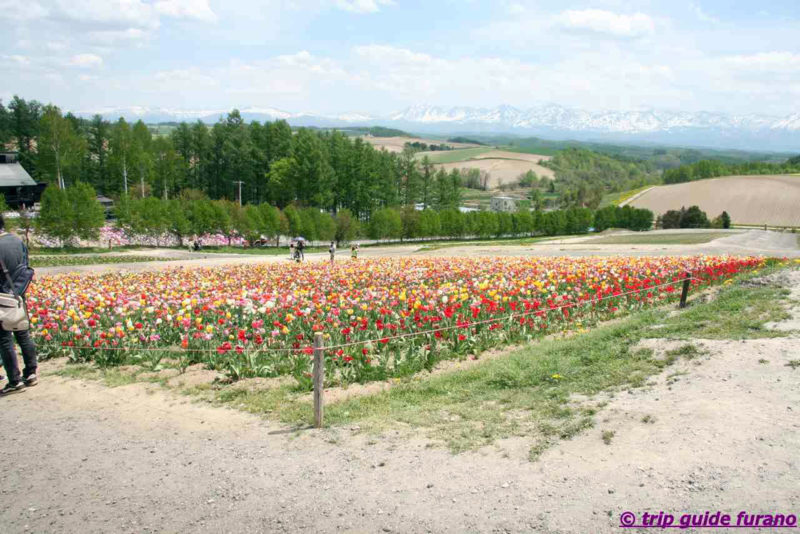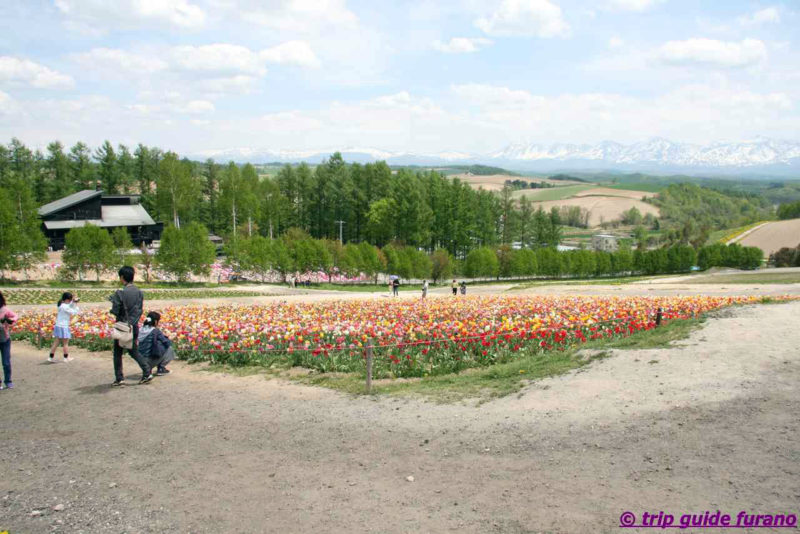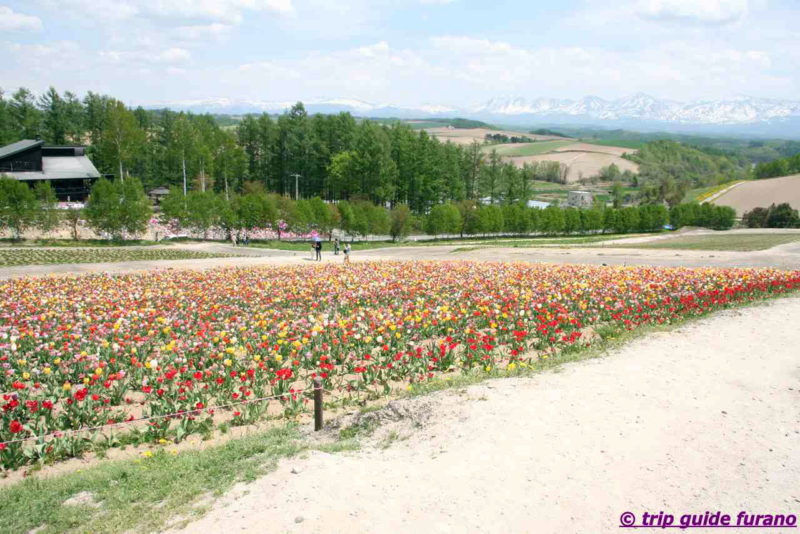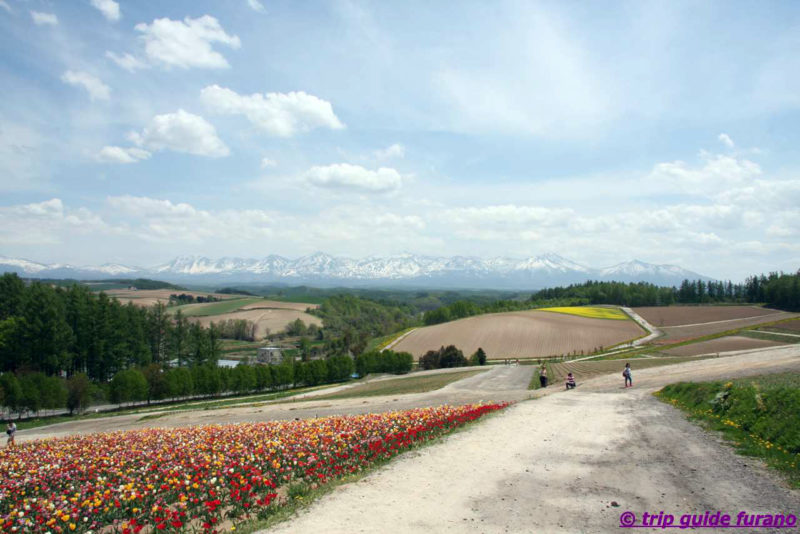 It is now at the very end of the Tulip Season, but the remaining view shows an exquisite collaboration between the fields and the Daisetsuzan Mountain Range.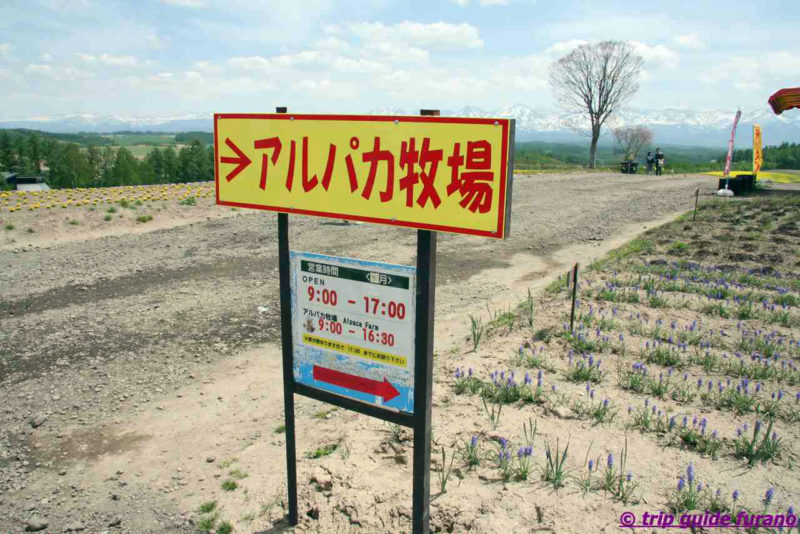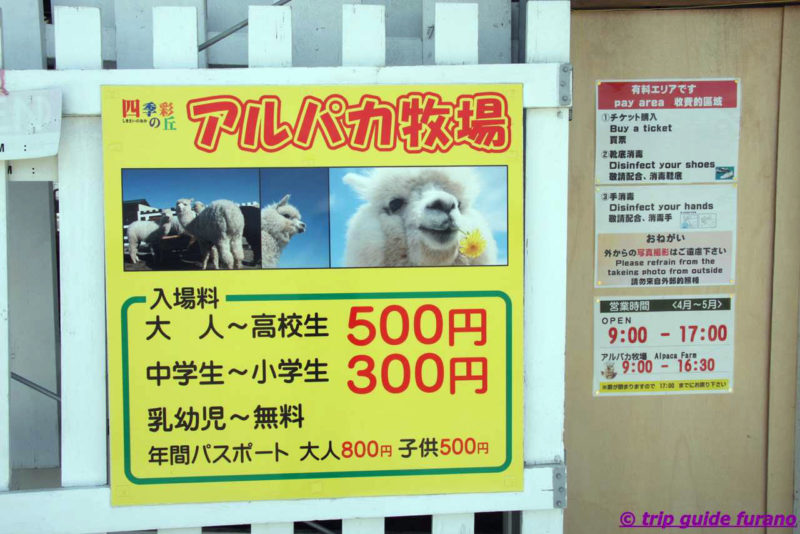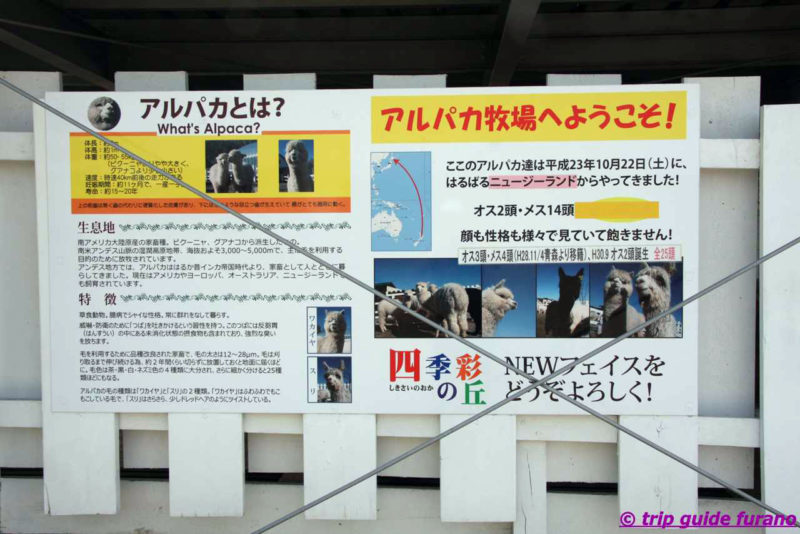 Hokusei-no-Oka in May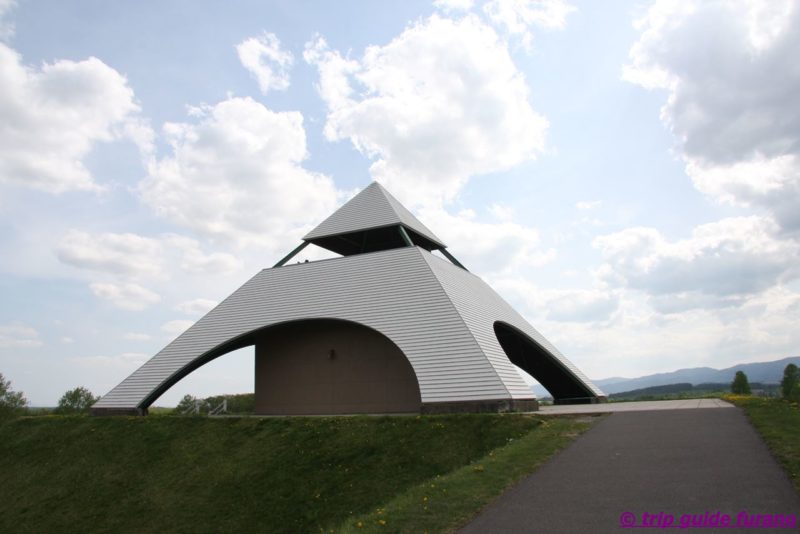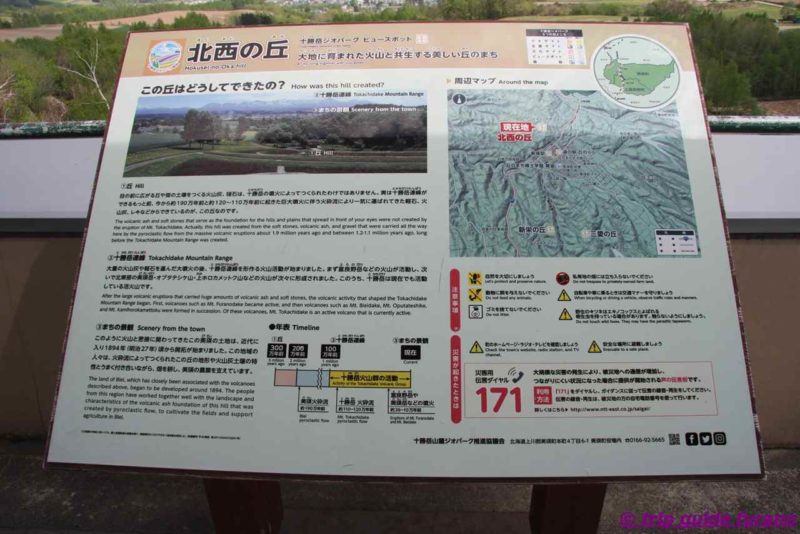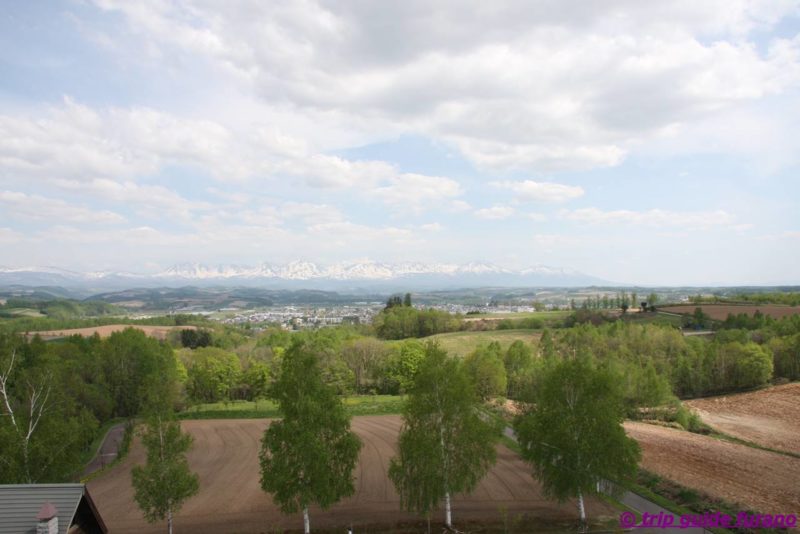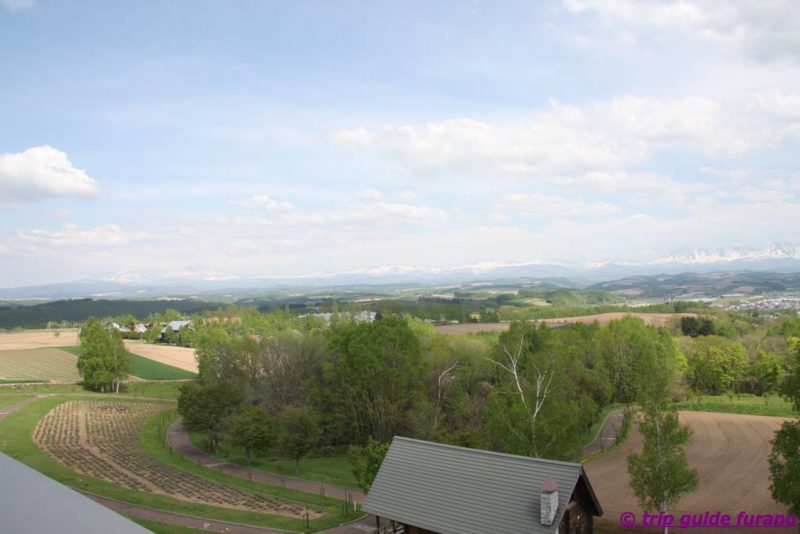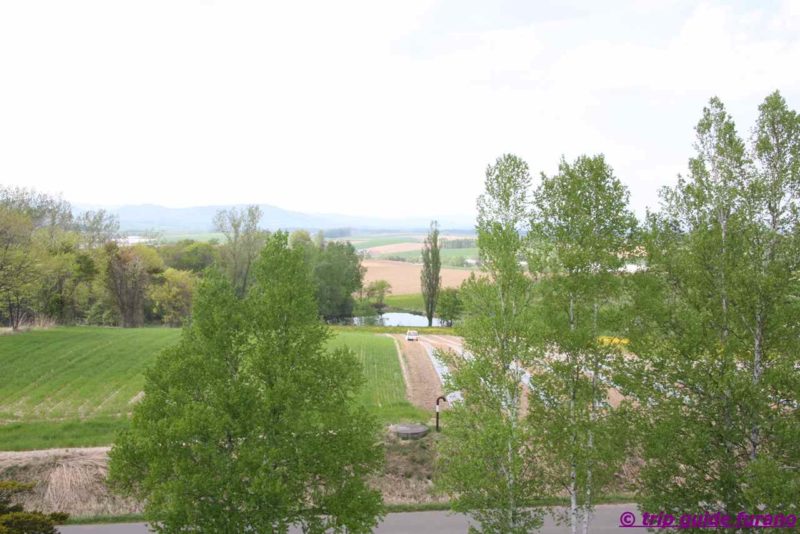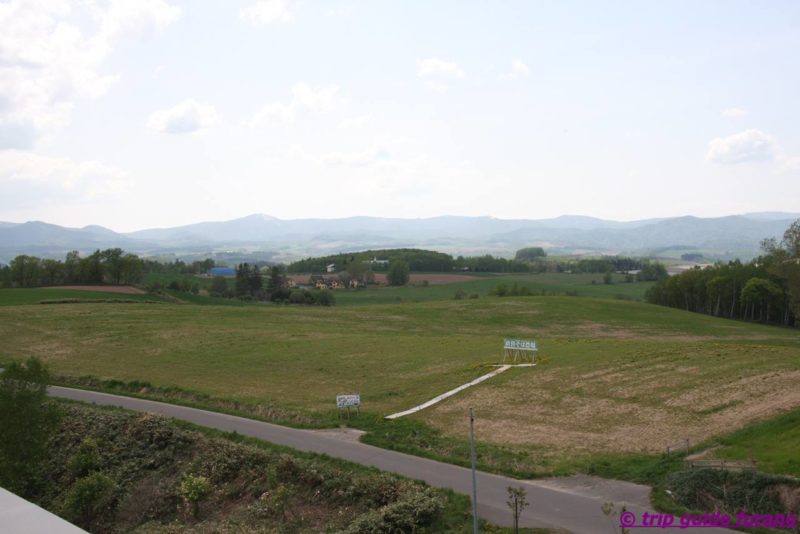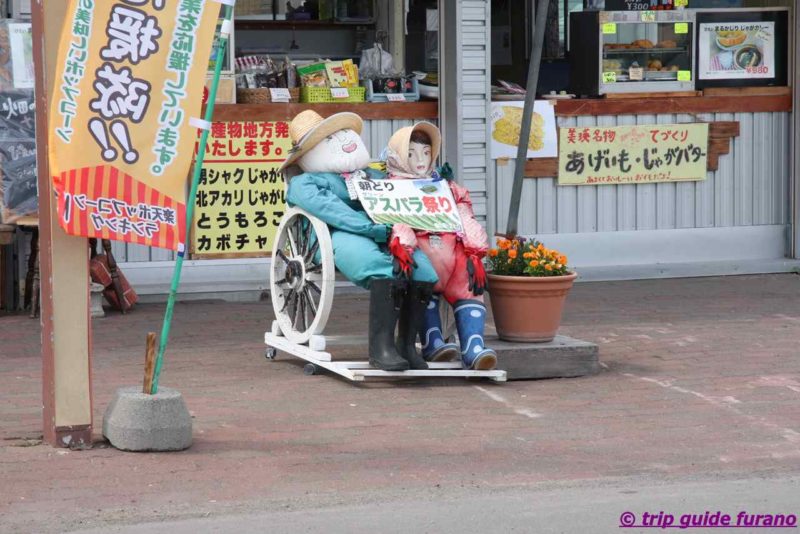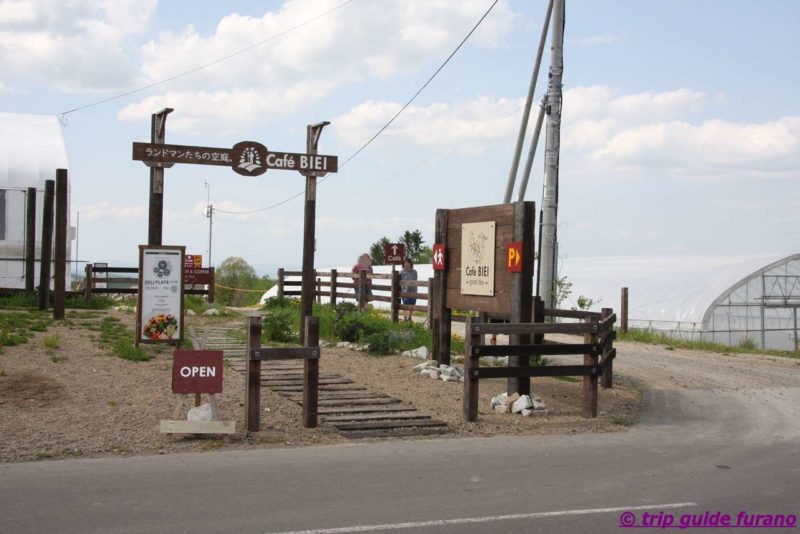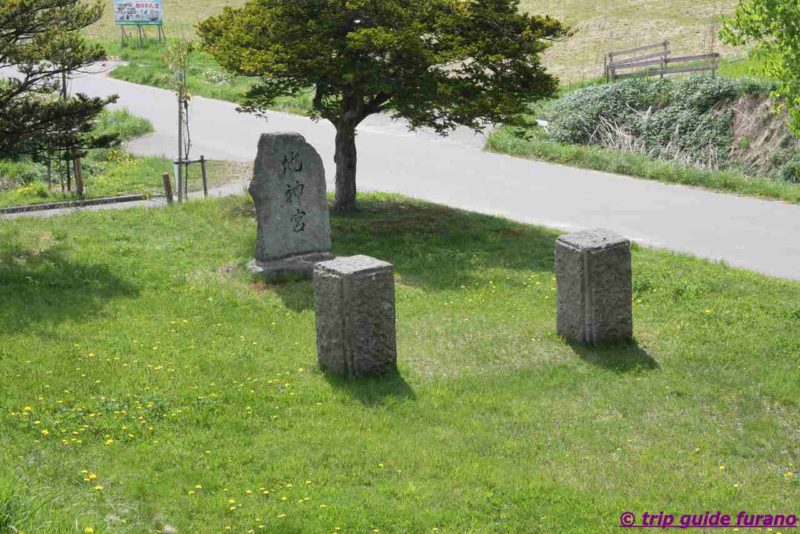 There is no lavender blooming yet, but the landscape is still beautiful!
Biei Senka in May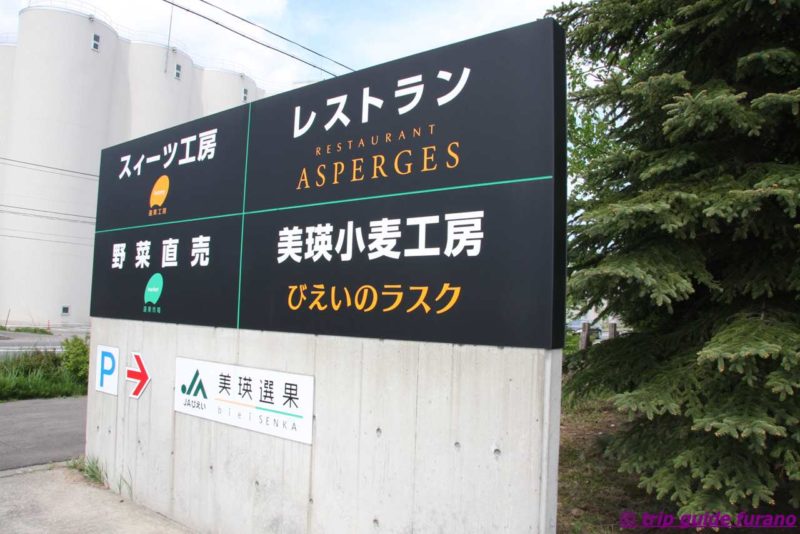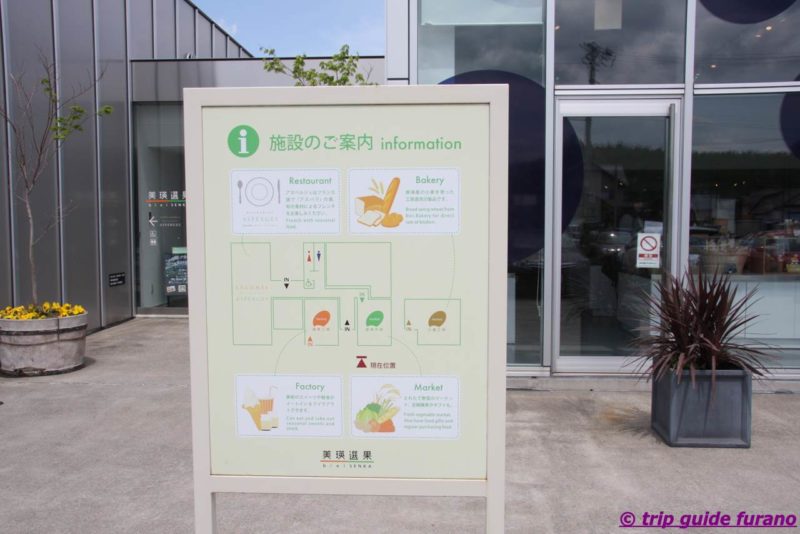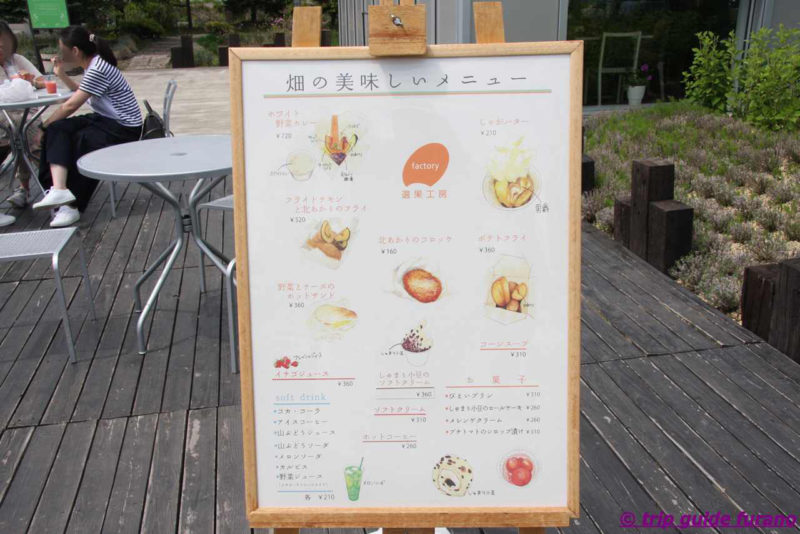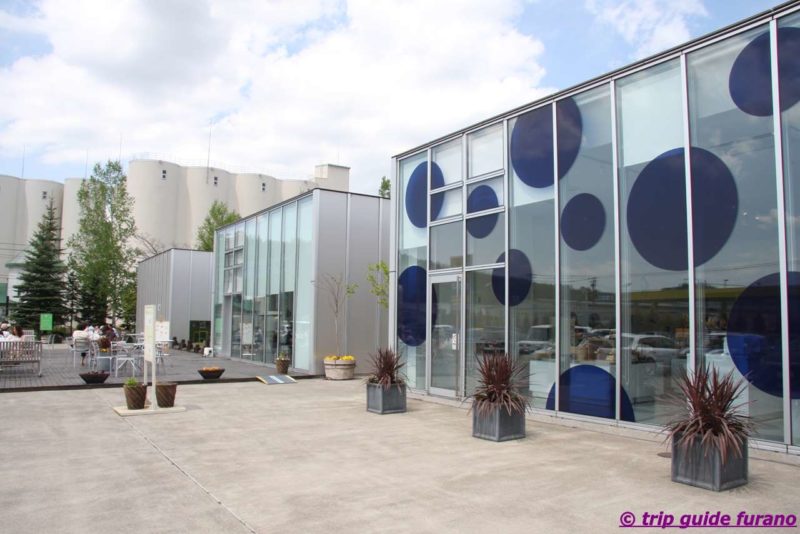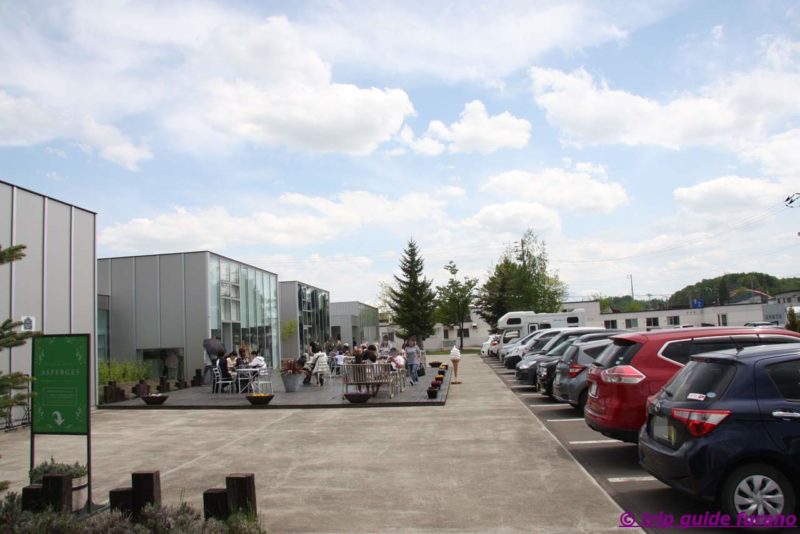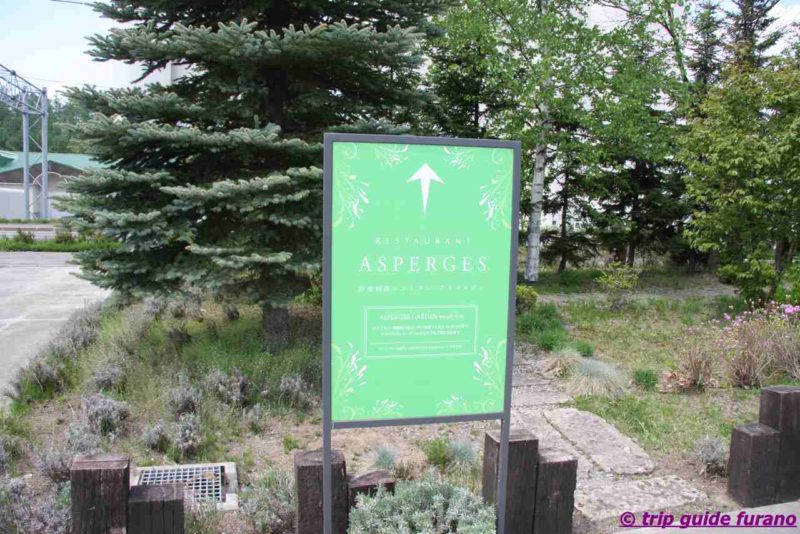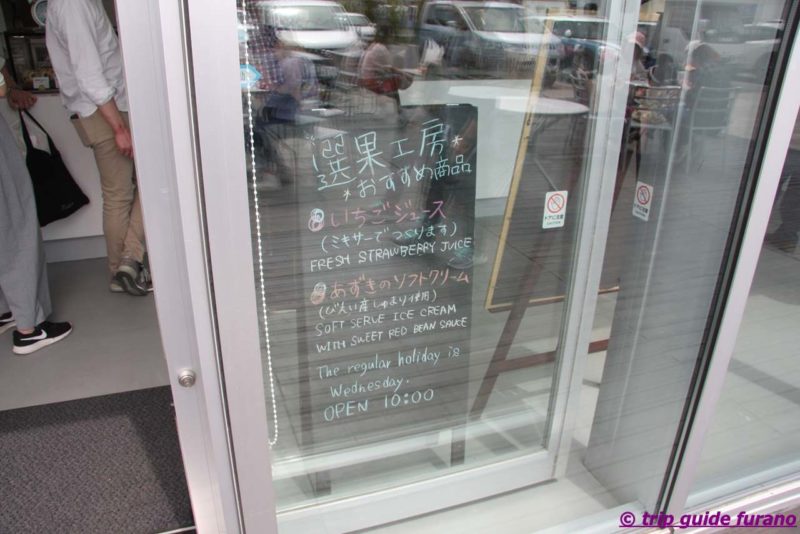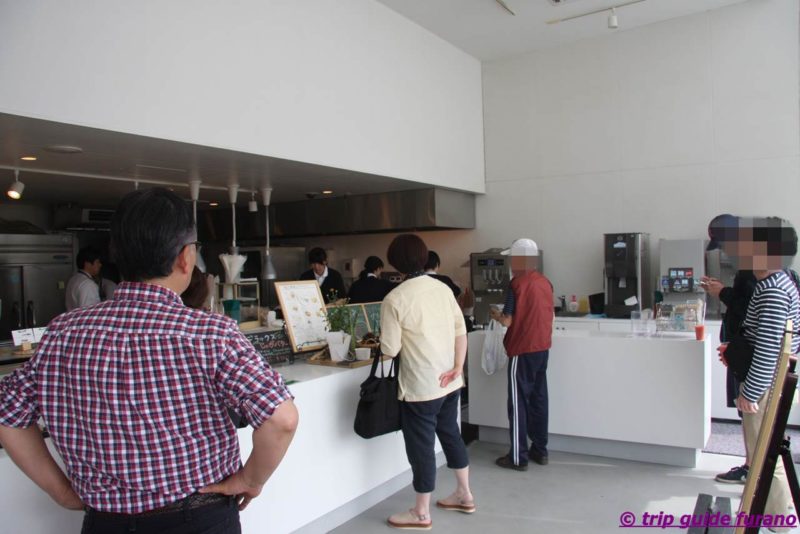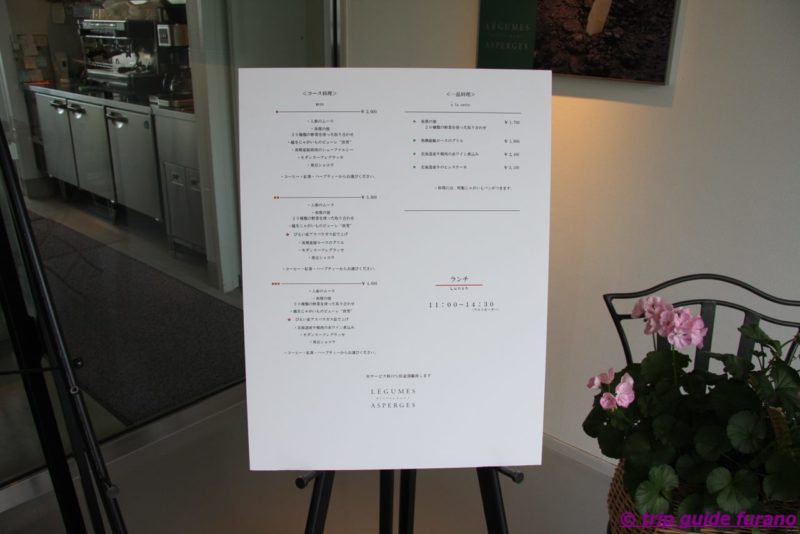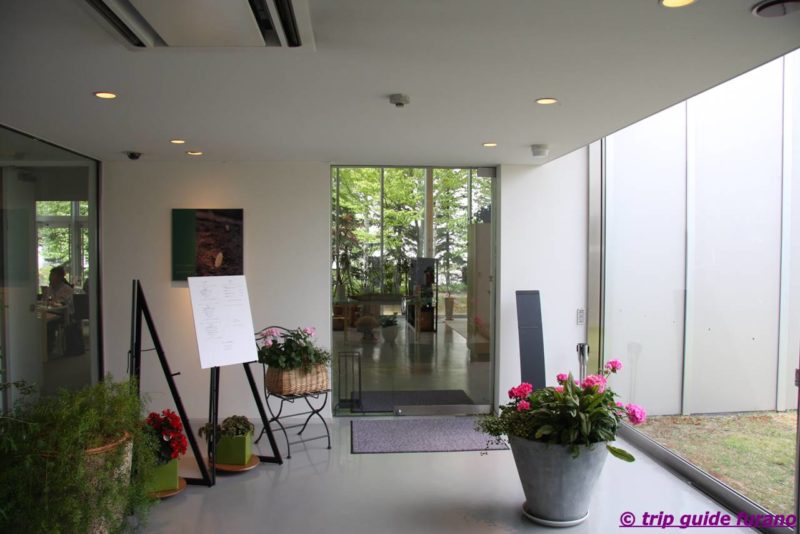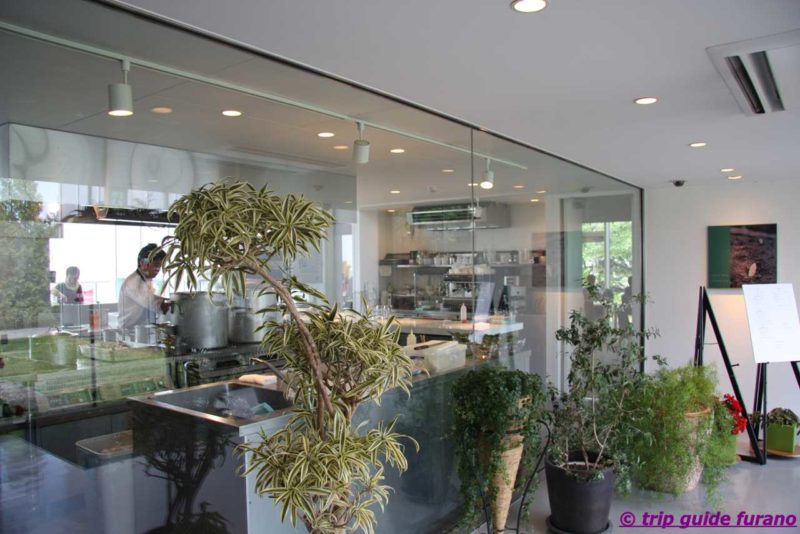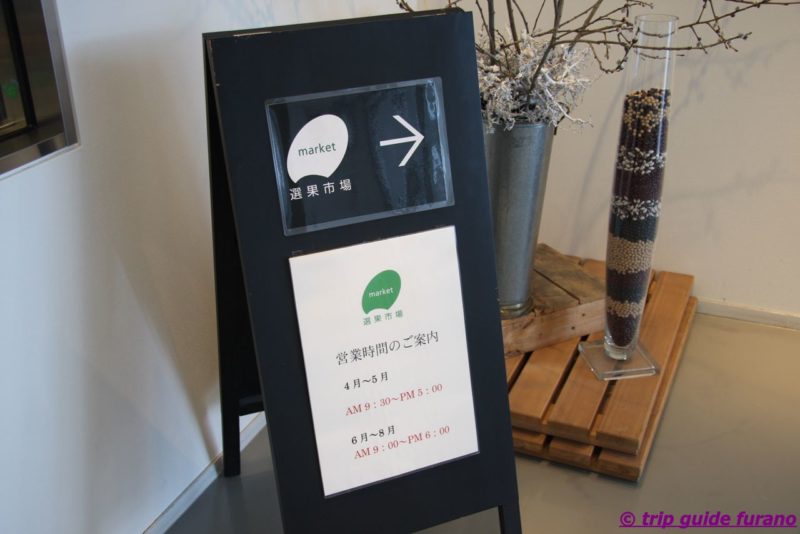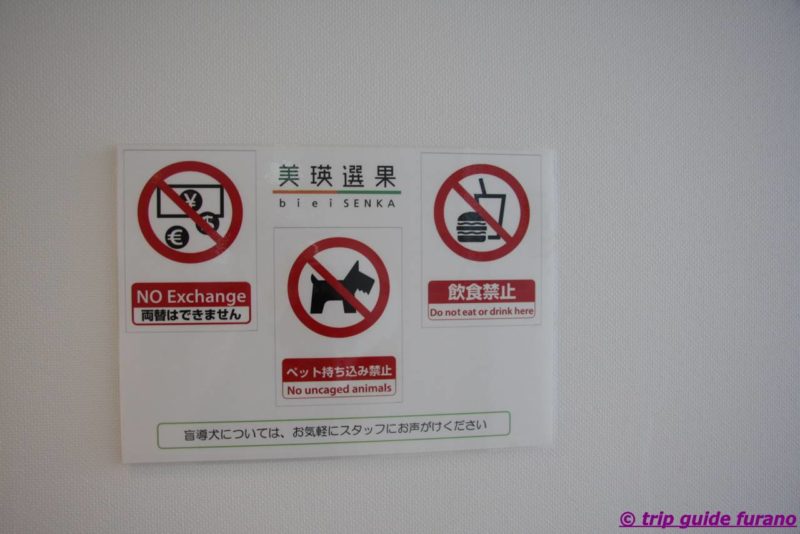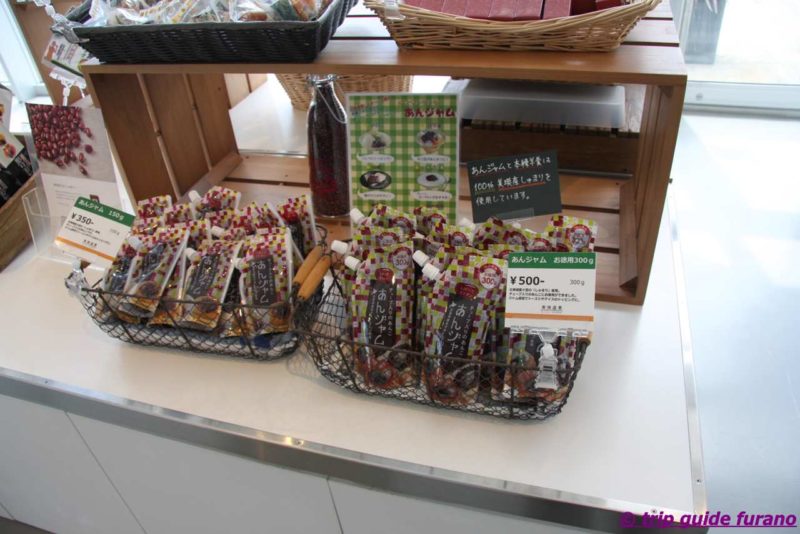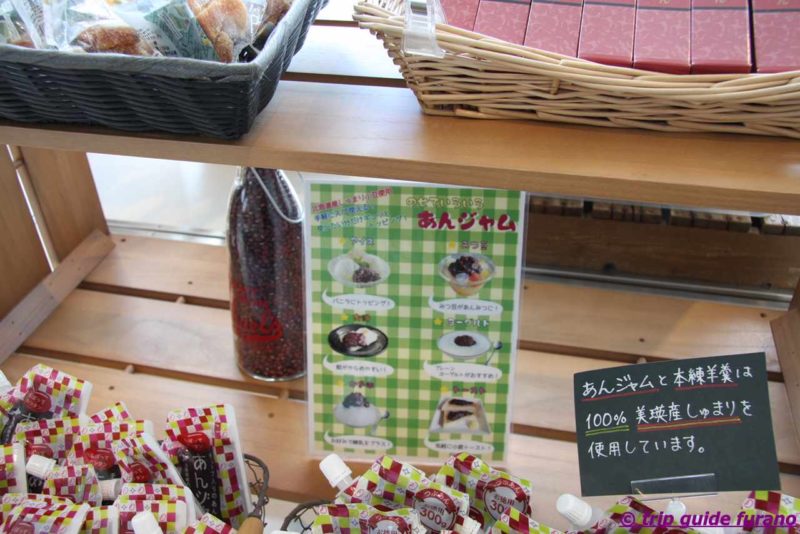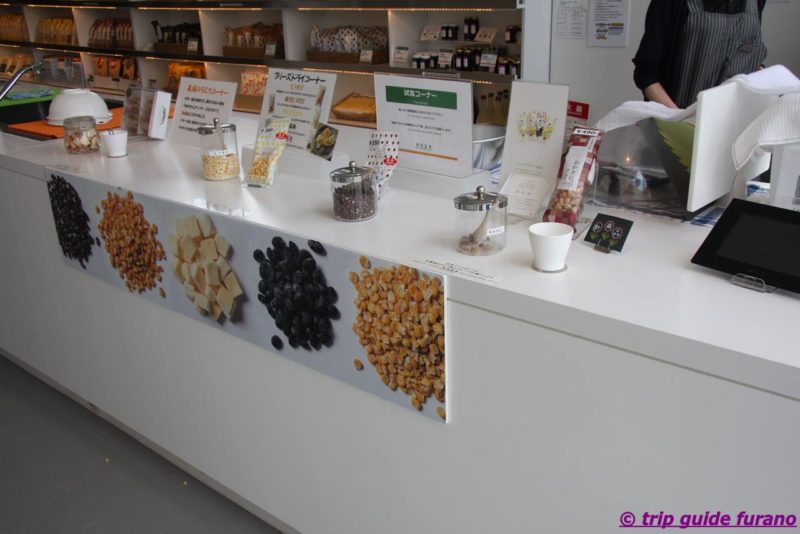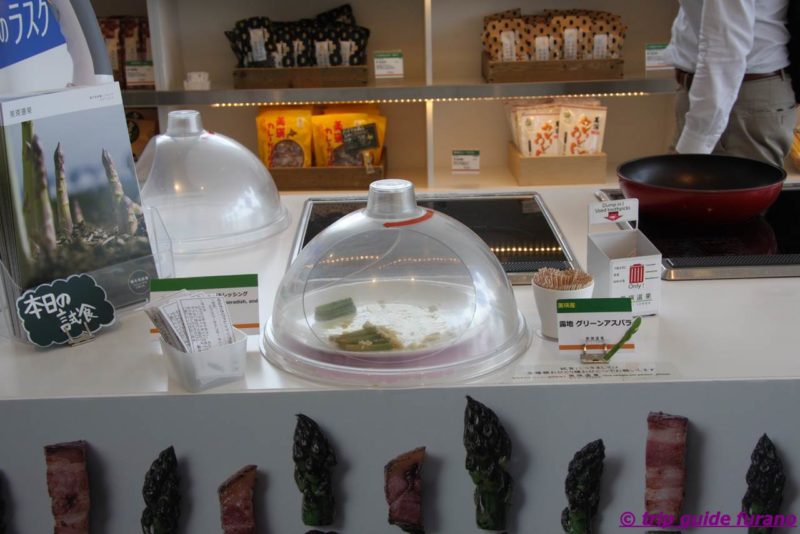 Yum! A sample of Asparagus!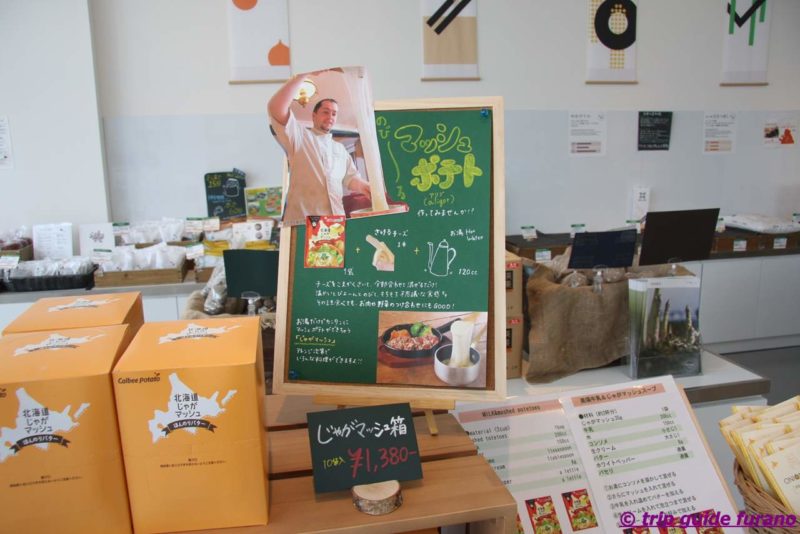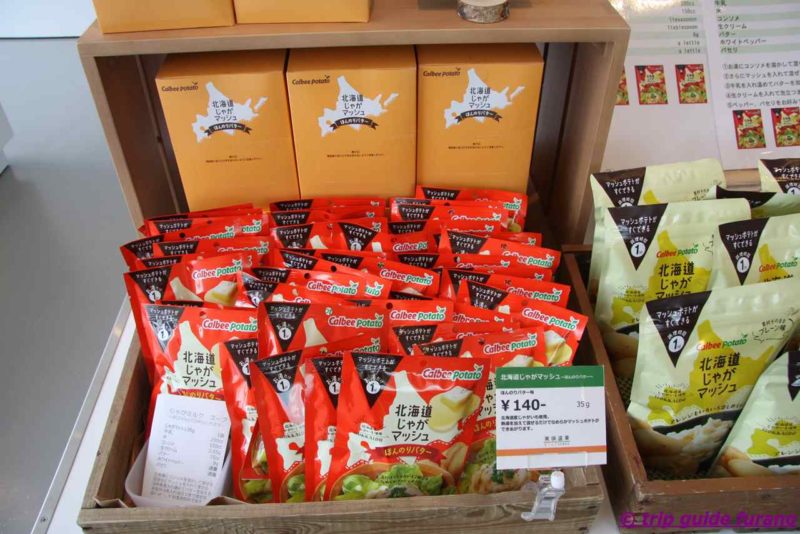 Hokkaido Mashed Potatoes
You can buy them at the Tsuruha Drug Store in Furano, too!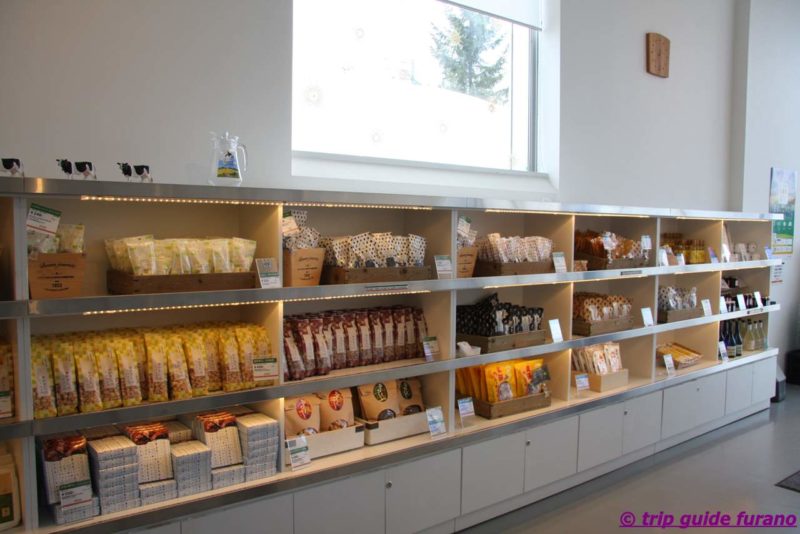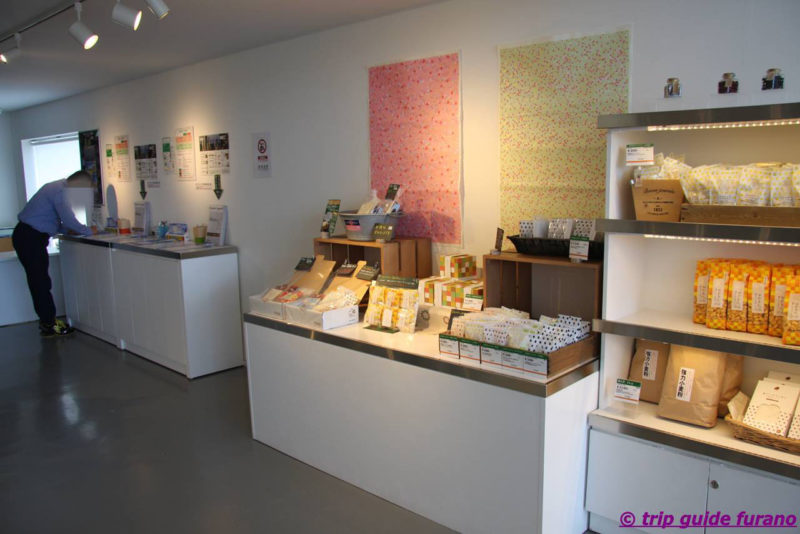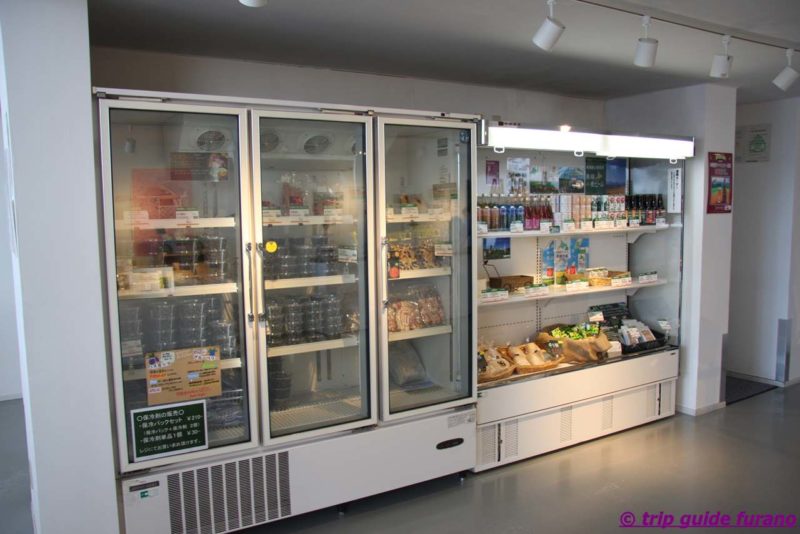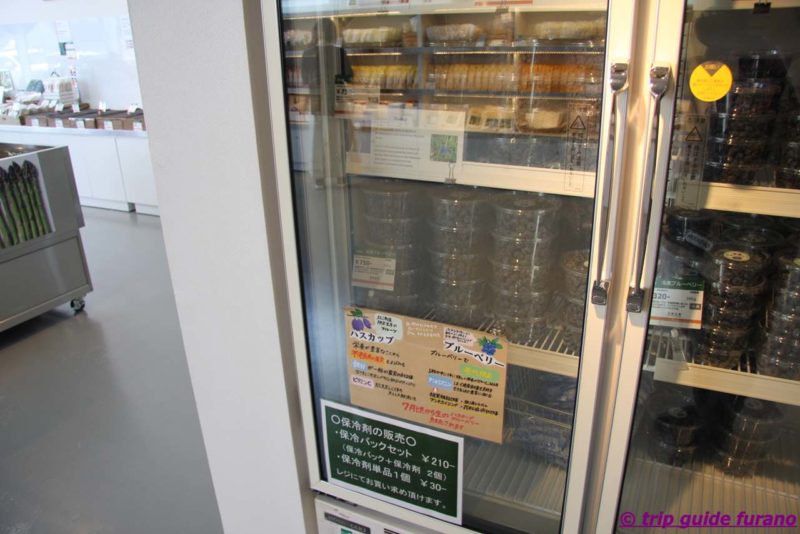 Blueberry and Honeyberry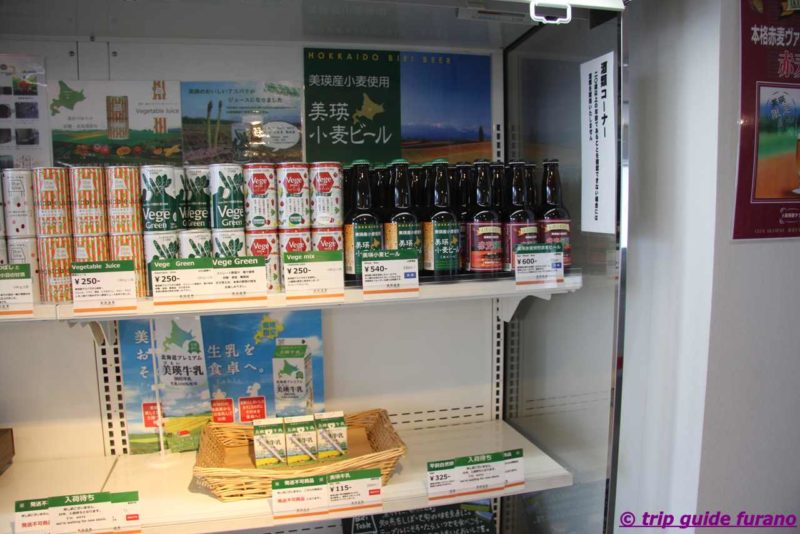 Beer made with wheat from Biei
Biei Cider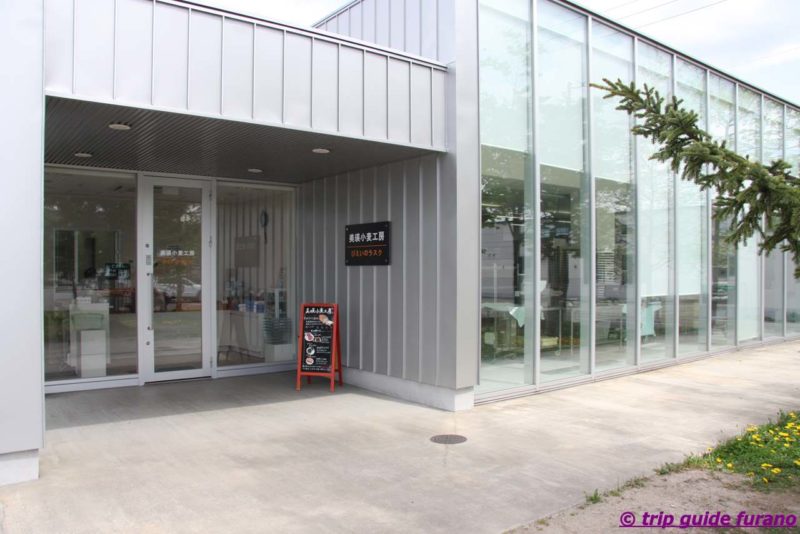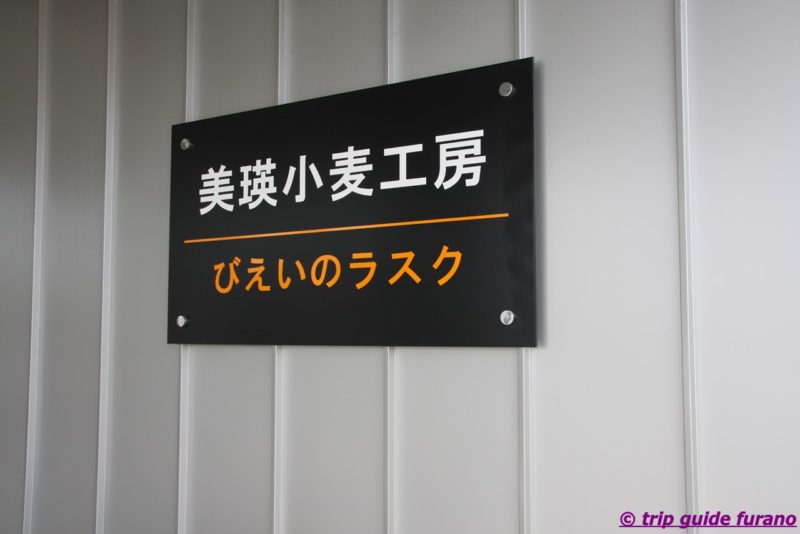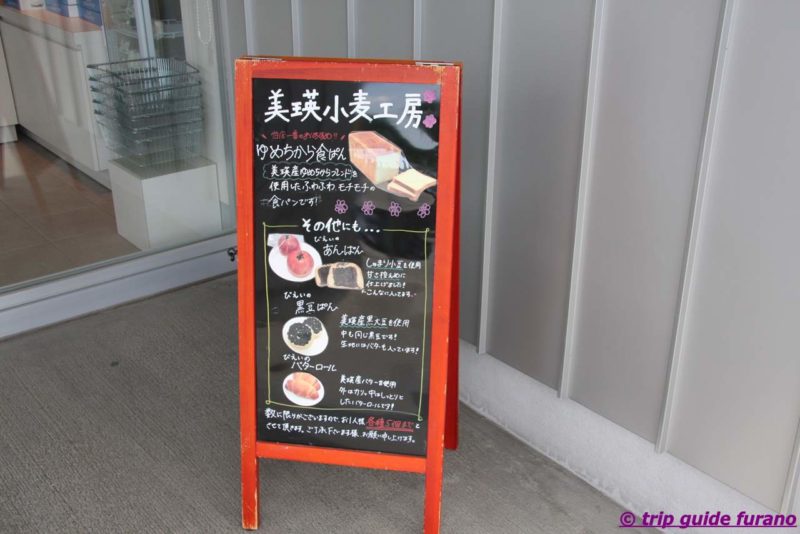 Blue Pond in Biei in May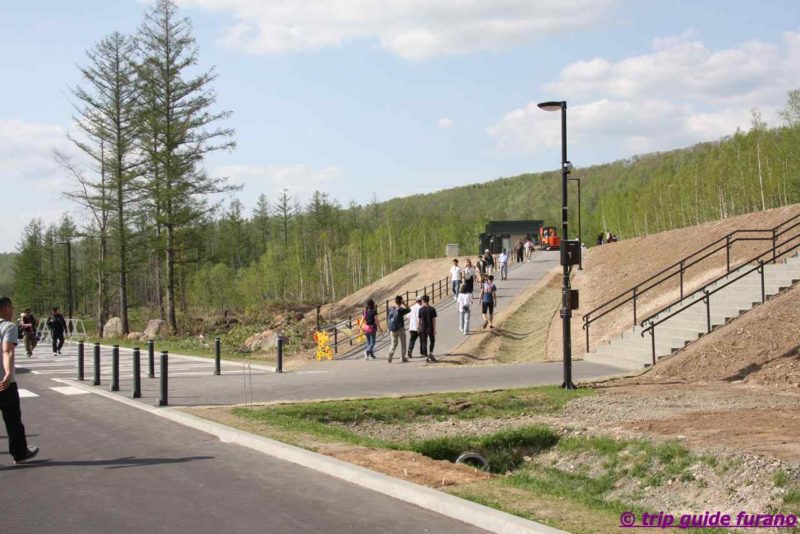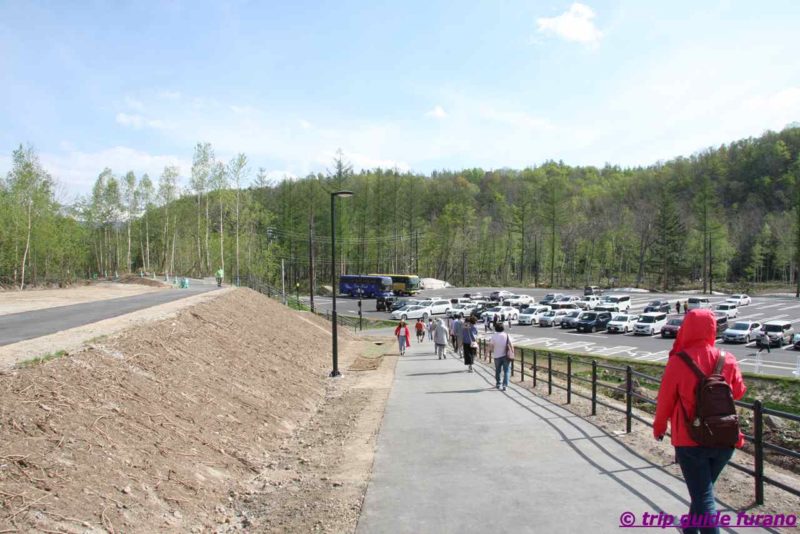 Can you see the remaining snow?
Zoomed-In View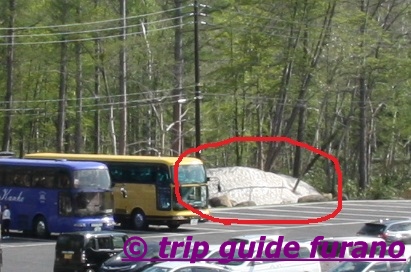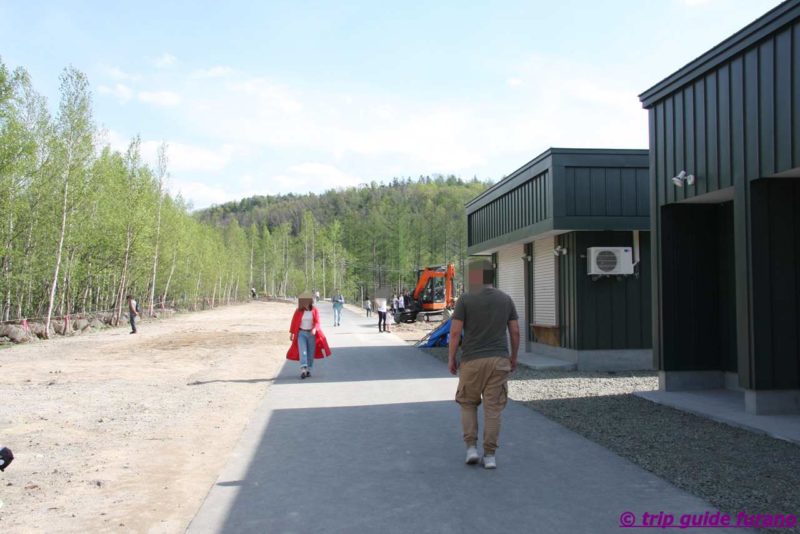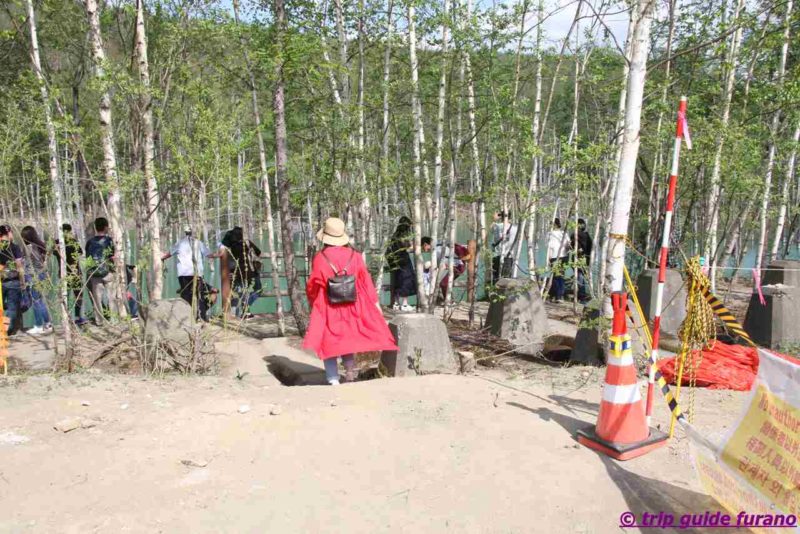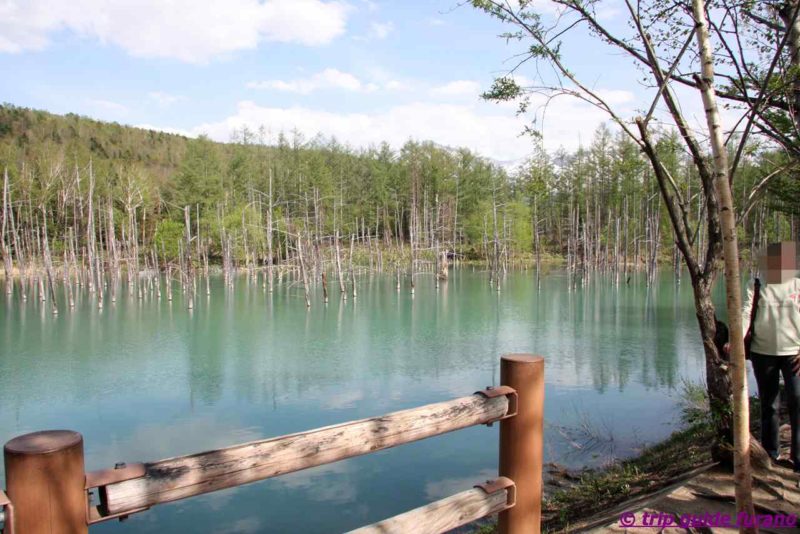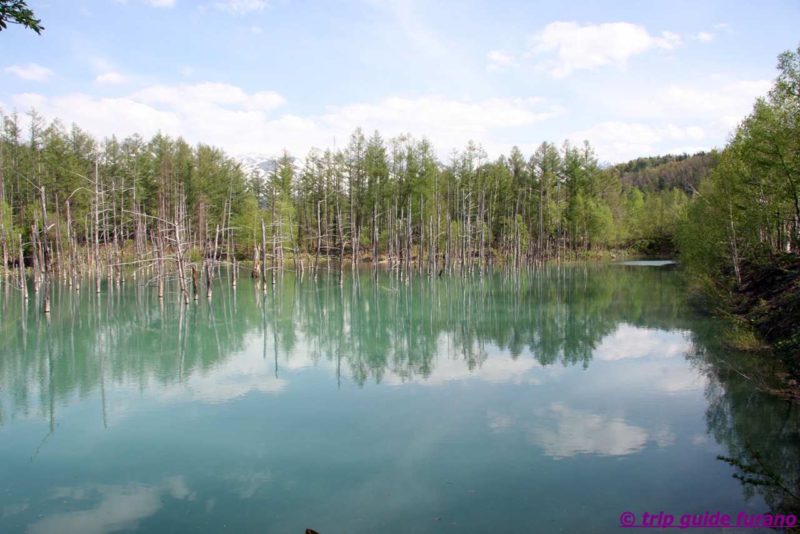 Shirahige Waterfall in Biei in May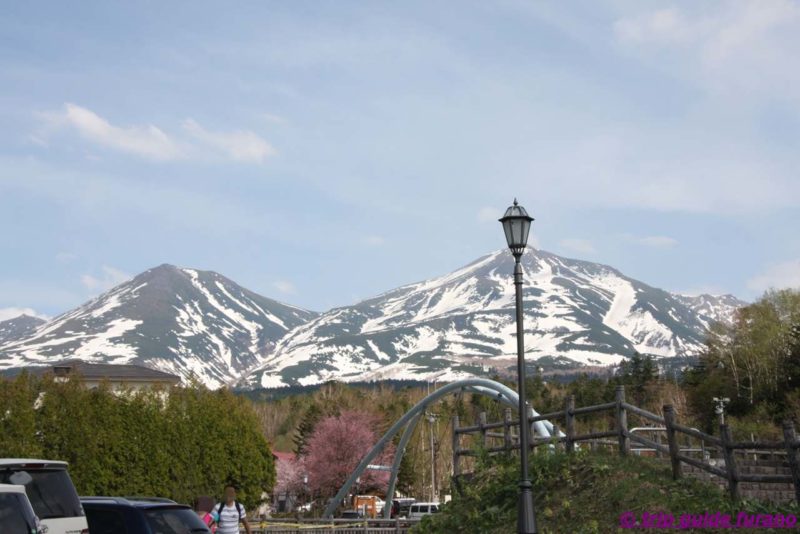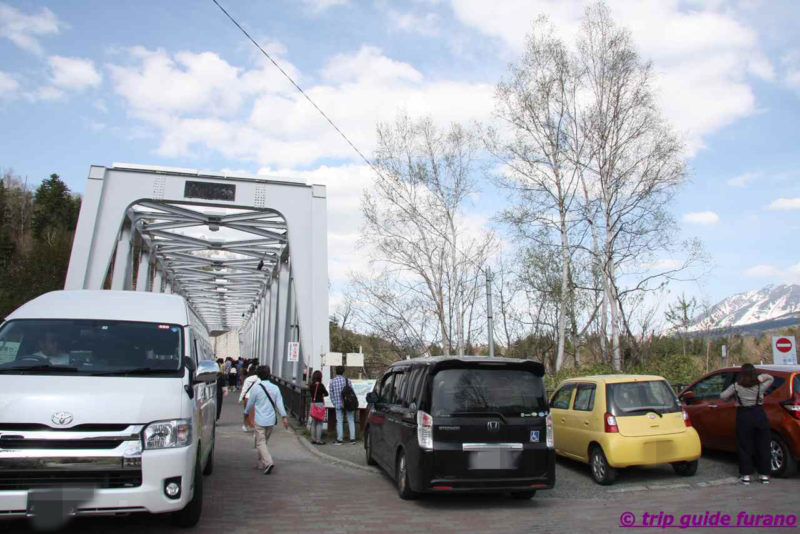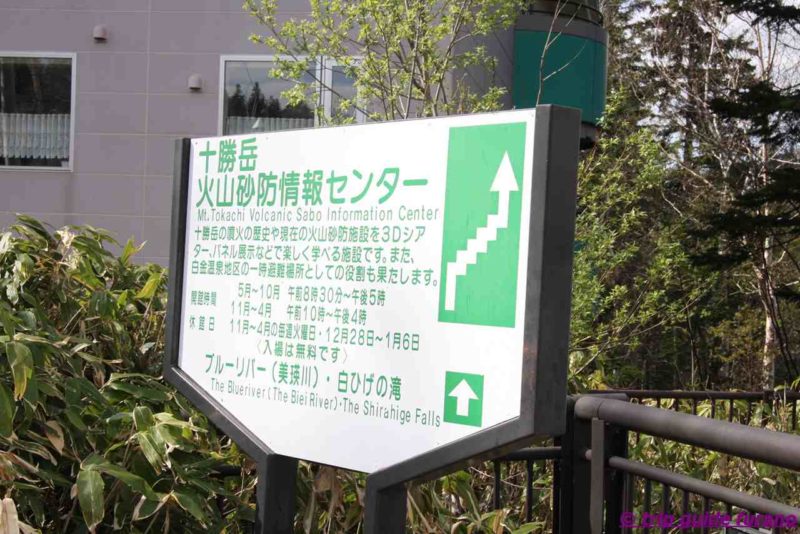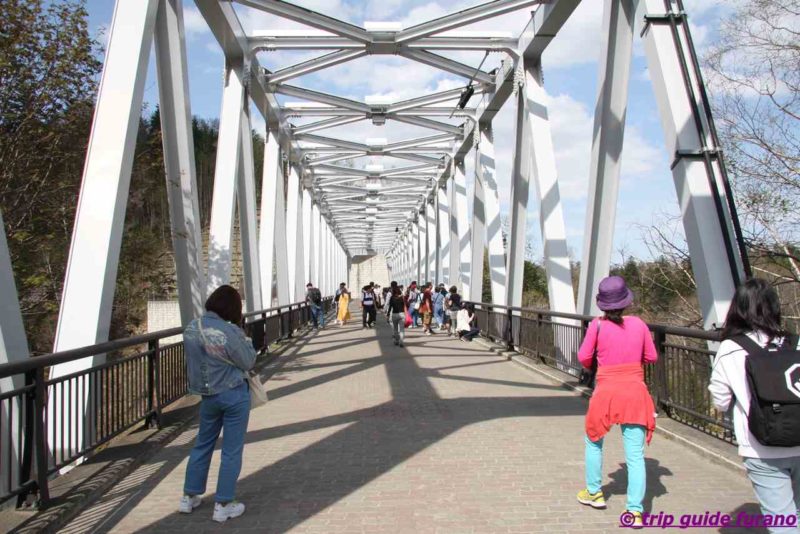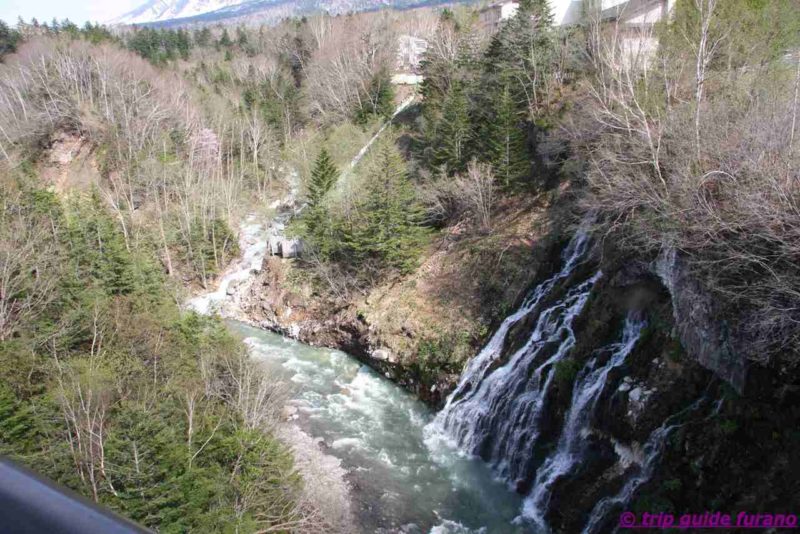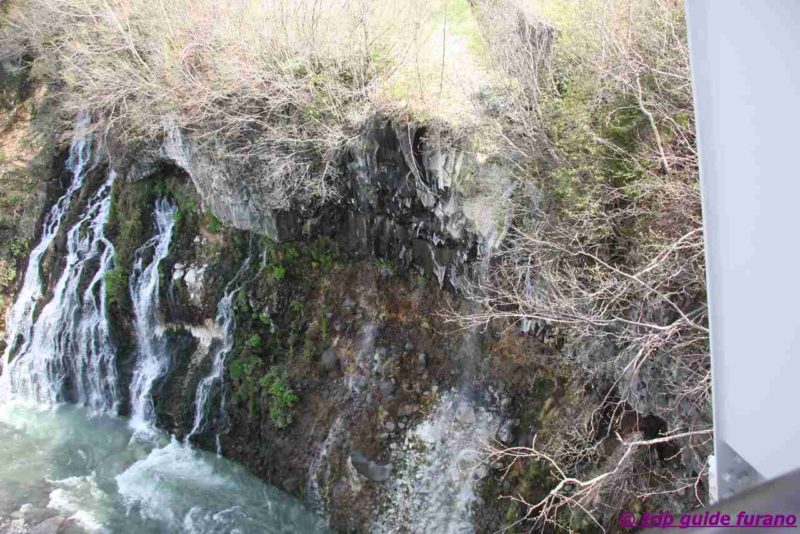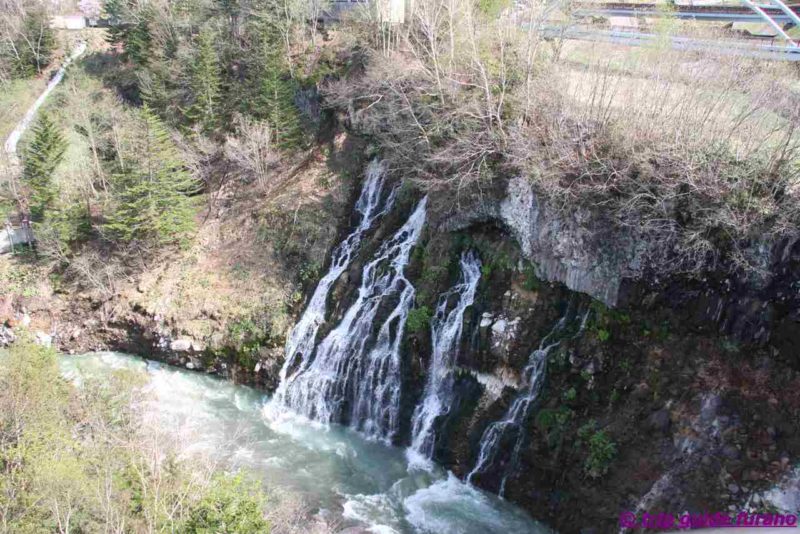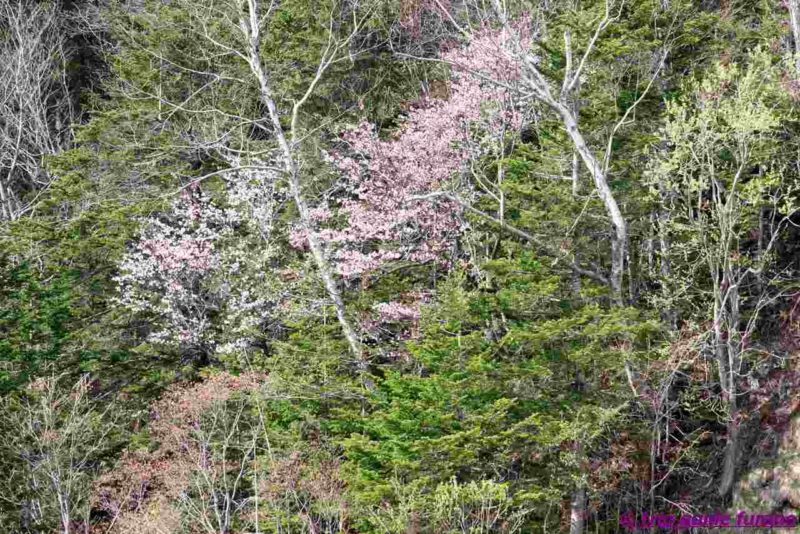 There is are still cherry blossoms blooming!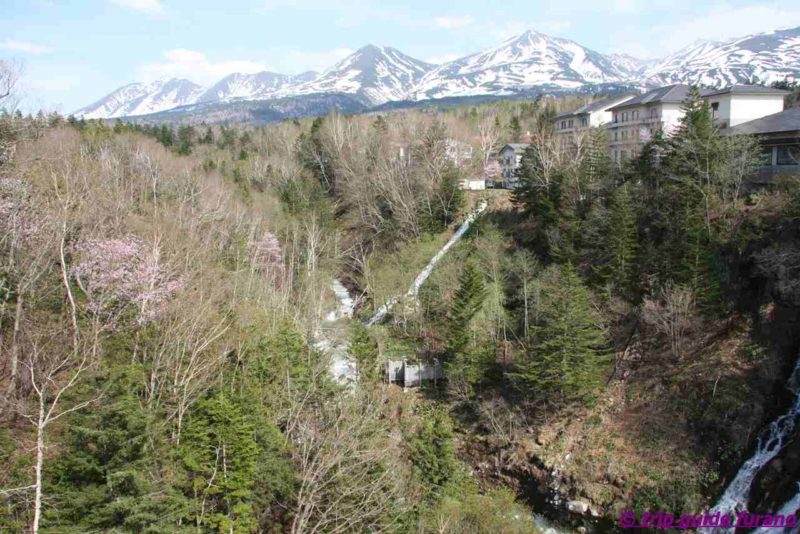 Senbo Pass Plaza in May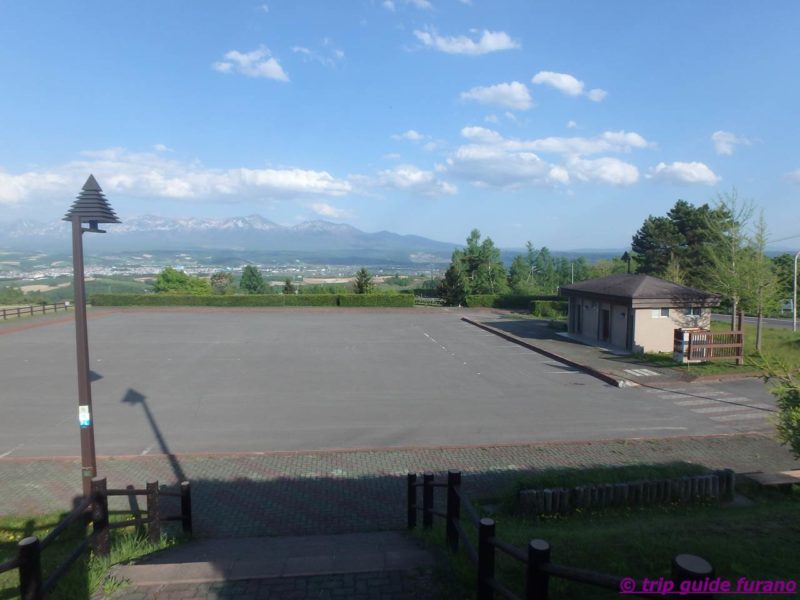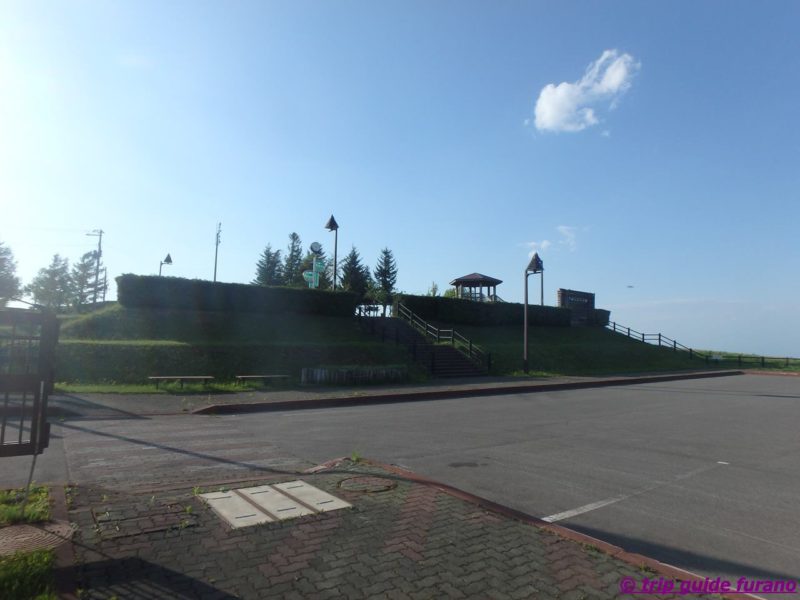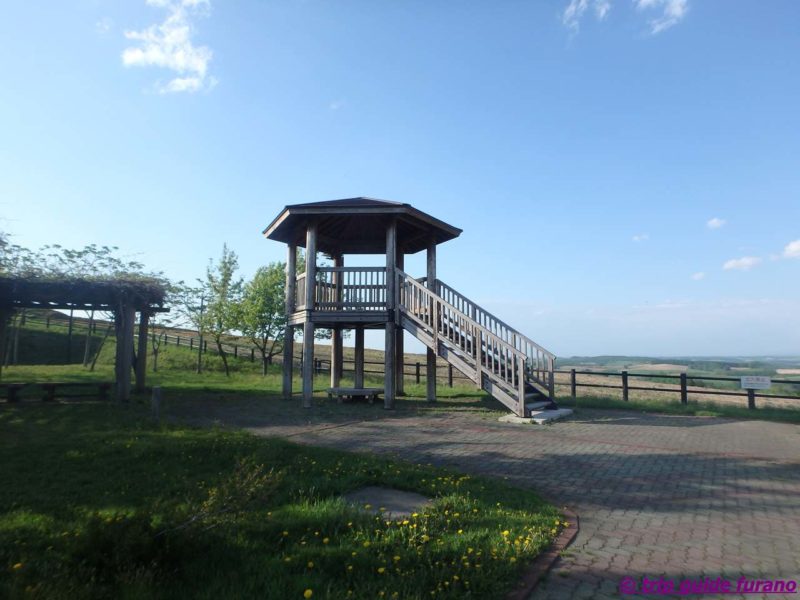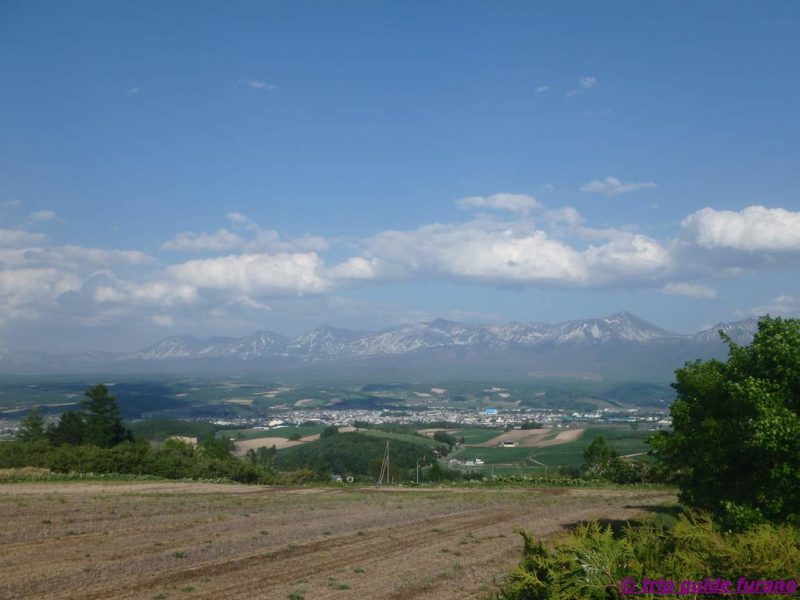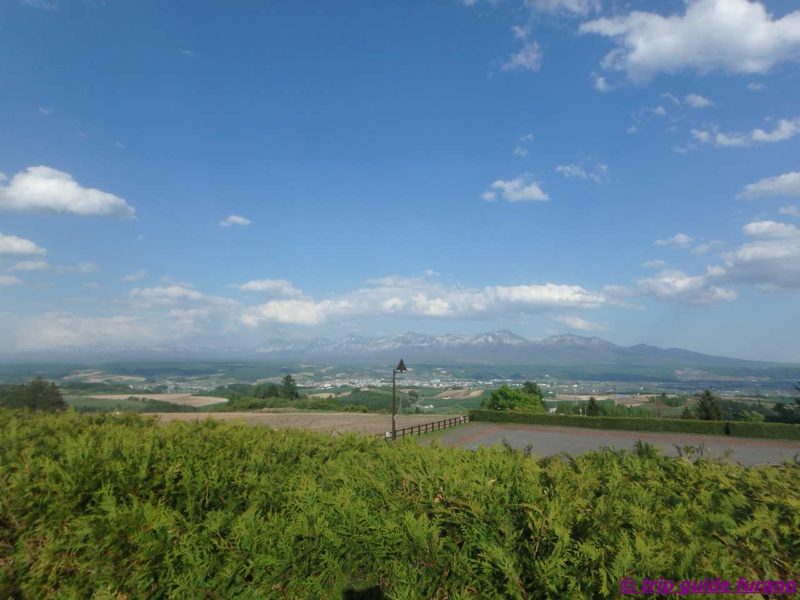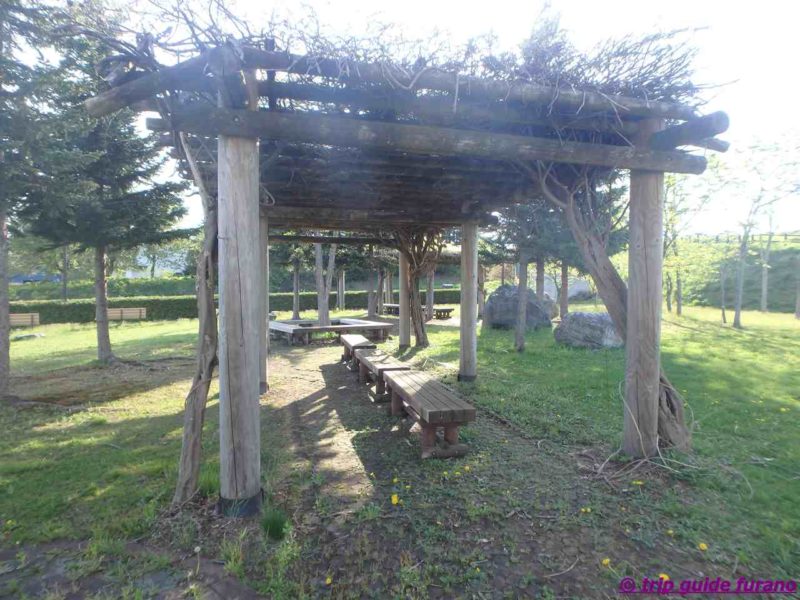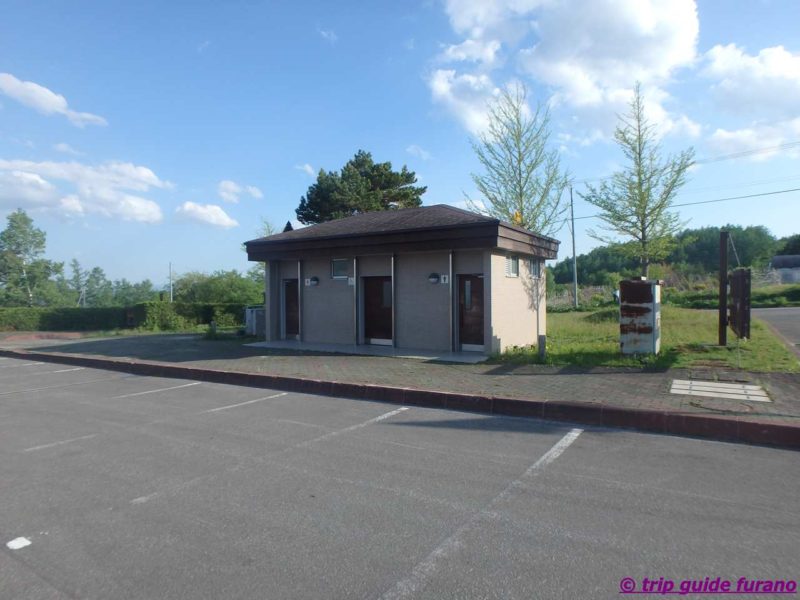 Cherry Blossoms in Furano in May
※These photos were taken May 6th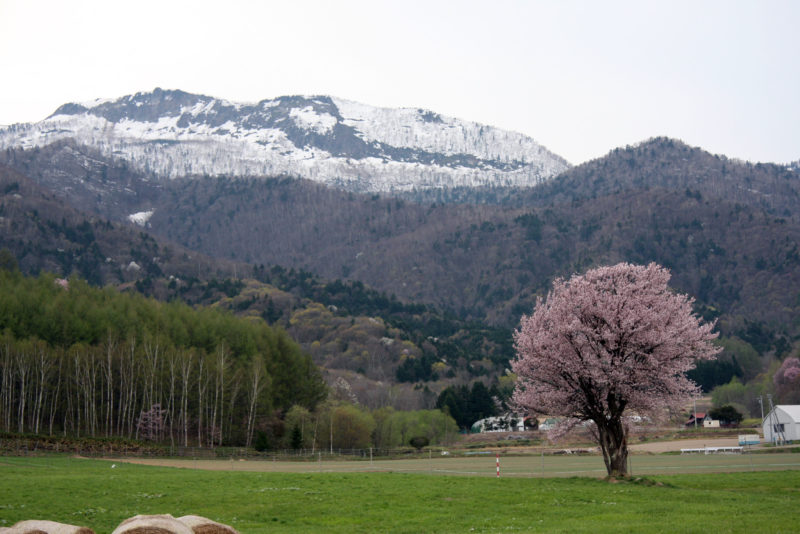 A cherry blossom tree in full bloom, with a snow-covered mountain; your typically amazing cherry blossom season in Furano.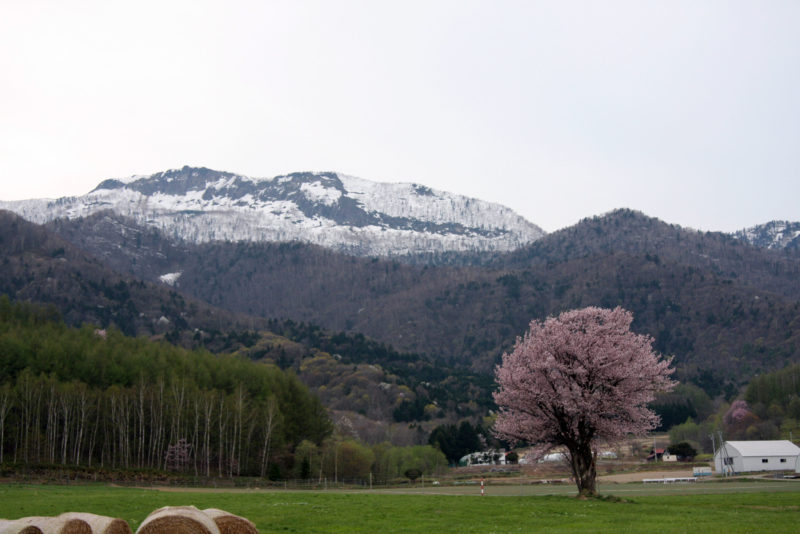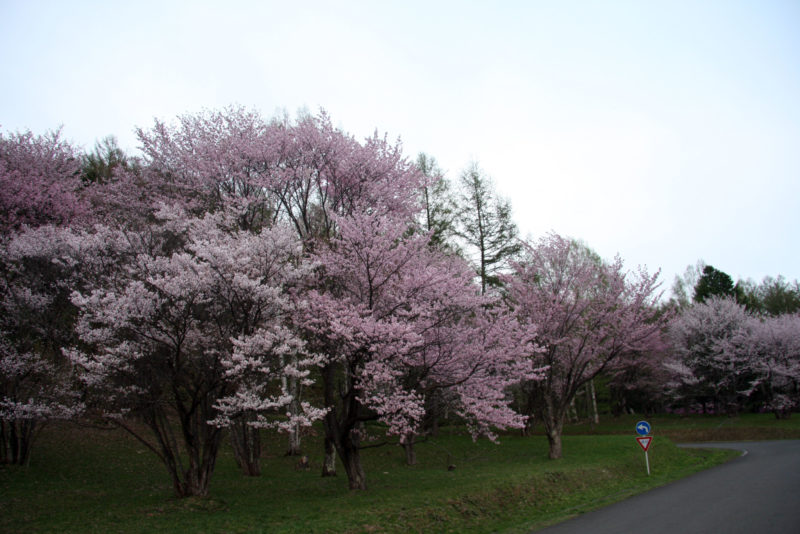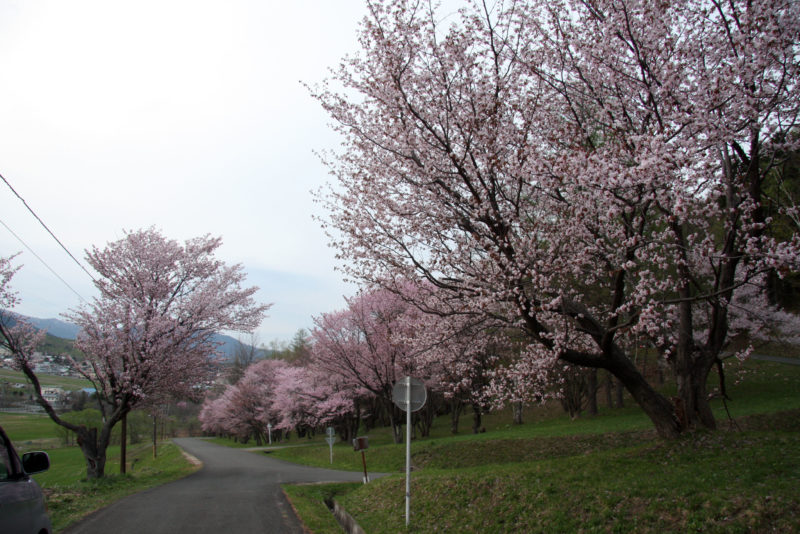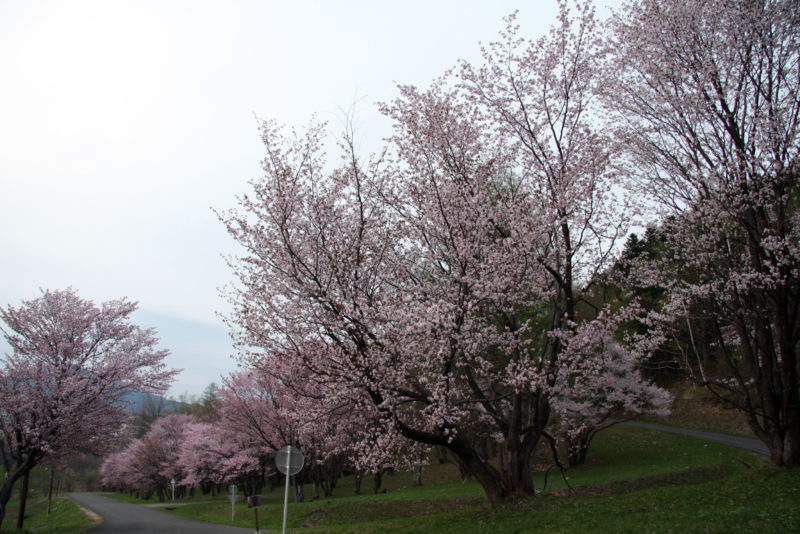 Summary of Biei and Furano in May
In May, the bewildering scenery changes in Biei and Furano.
The temperature could also surprisingly change very quickly.
Every year, the season can shift slightly, but within the first 10 days of this May, the cherry blossoms were blooming everywhere. The contrast between the famous sakura trees and snowy mountains is as excellent as ever.
From the middle of May and into the second half of the month, the cherry blossoms fell, leaving the fields somewhat lonely. However at places like Farm Tomita and Shikisai-no-Oka, tulips were blooming beautifully by that time.
Biei`s Blue Pond and Shirahige Waterfall were also gorgeous at this time!
If you come to Furano in May, I sincerely suggest you properly research what clothing to bring with you, especially with the large temperature differences which might happen while you are here!