Sukeroku is popular among locals, especially since you can order delivery to your office.
Yes, they do delivery.
Let's go in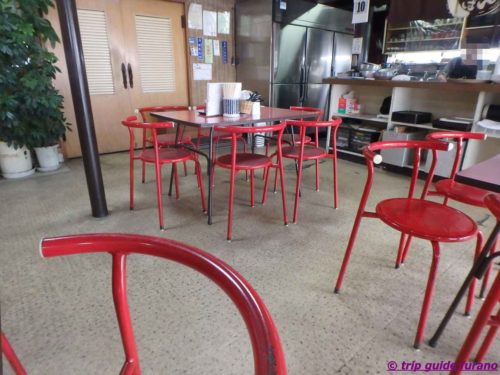 There are a few tables with chairs, as well as a few tables on tatami mats.
Here is the menu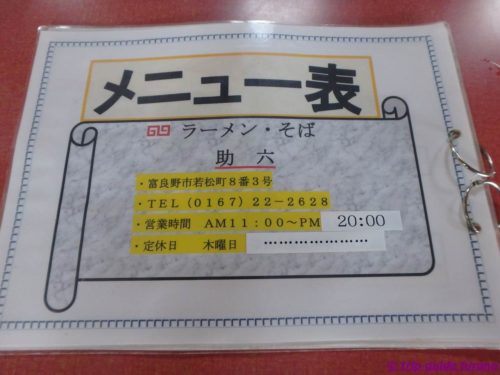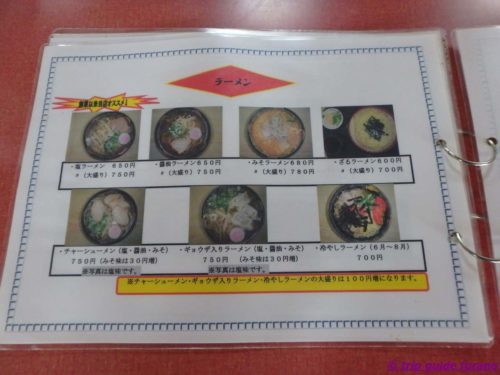 Ramen has 3 different tastes: Shio (salt) base, Shoyu (soy sauce) base and Miso base.
Also they have options such as extra Chashu (pork ham) or Gyoza(dumplings) in your ramen, as well as a cold noodle ramen option.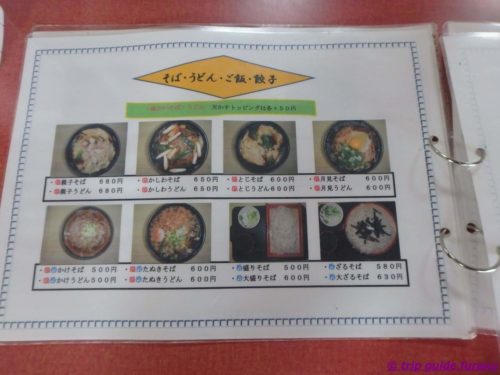 Then there`s also Gyoza you can order on the side.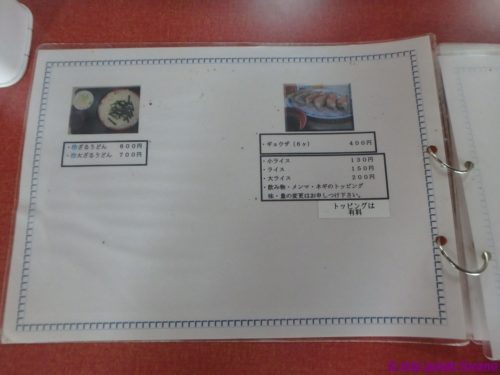 Let's order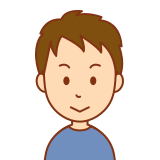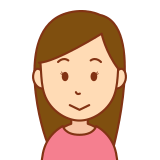 Shio ramen and Gyoza(dumpling)
Shio ramen is the most popular at Sukeroku, although the locals will also agree that the Miso ramen is amazing, too.
After 10 minutes, we are served.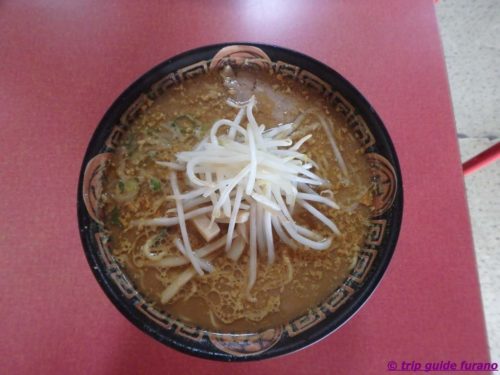 Miso ramen (Large) 780yen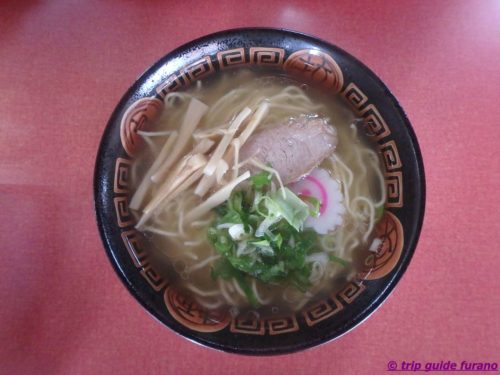 Shio ramen 650yen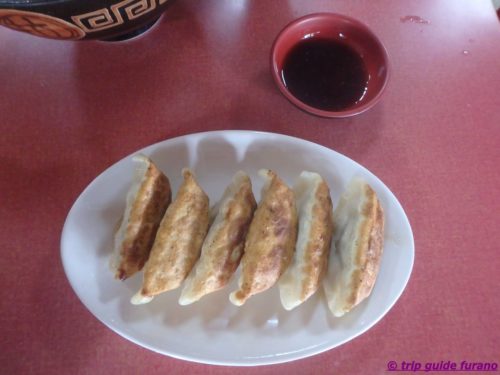 Gyoza 400yen
I tried both Shio and Miso and I think Shio is better!!
There is an additional seasoning set on table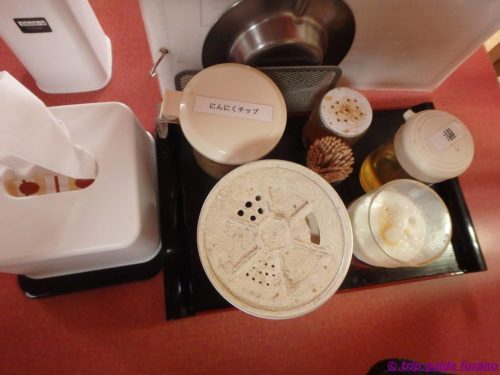 So you can arrange the taste to your liking, for example adding garlic chips and dry chili peppers.
You should try Furano's famous Shio ramen when you are in Furano!!
(Get Hokkaido tourists brochoure.)


助六
Genre:Ramen
Access:8-minute walk from JR Furano Station
Address:〒076-0032 北海道富良野市若松町8-3(地図)
周辺のお店:
ぐるなび 富良野・美瑛×定食・食事処
情報掲載日:2019年2月24日