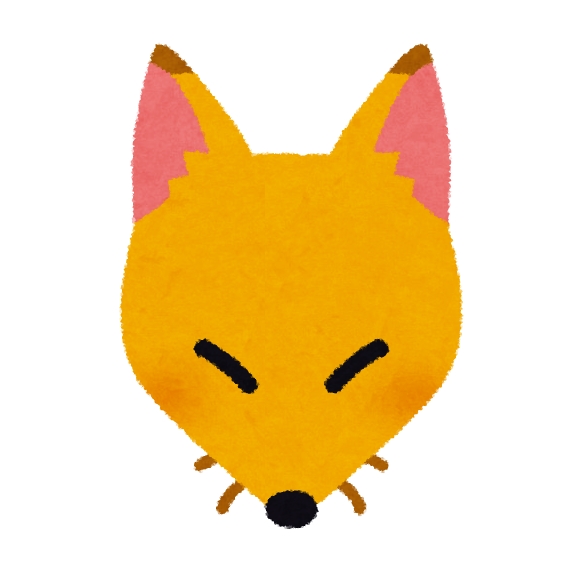 Furano Guide
Today, let me introduce you to more lovely shops in the Furano - Biei Area
Ramen Shinatora
This time, let`s go to Ramen Shinatora!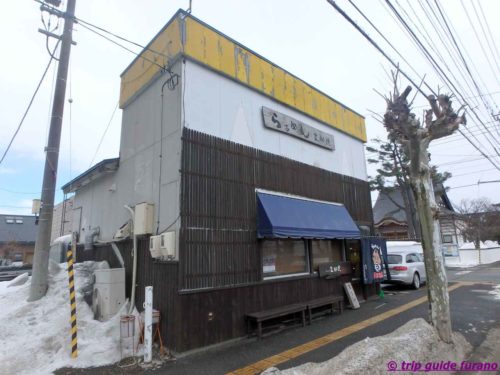 In the summer, this ramen shop is extremely popular. There is almost always a line out the door. Whenever I drive by thinking to eat there at lunch, I end up deciding to come back another time, perhaps in the quieter season (spring and fall).
So, I waited until March, and then went to go check it out!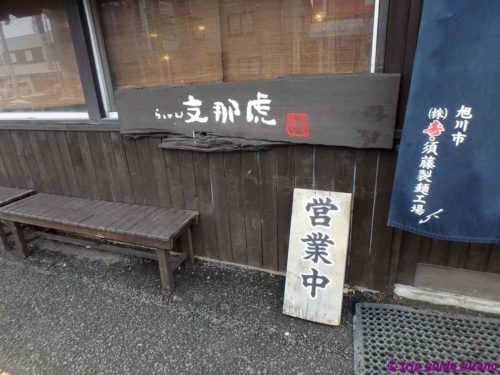 Outside the front door, there are benches where you can sit while waiting in line, which is a common occurrence at Shinatora.
Where is Ramen Shinatora`s Parking Area?
Next to the ramen restaurant, there is a small parking lot for 3 cars that you can use if you are eating at Shinatora.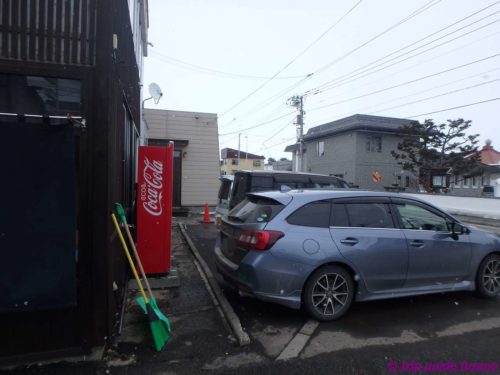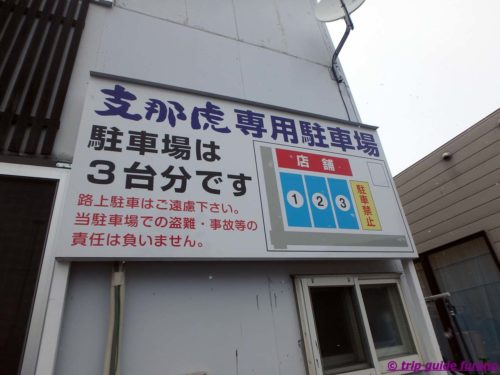 Look for and follow the directions on this sign
Entrance Area
Just inside the front door to Ramen Shinatora, there are extra seats which you can sit on while waiting for a space to open up inside the restaurant.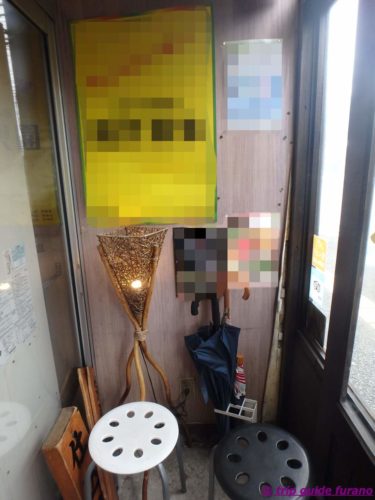 Even though I went to Ramen Shinatora for lunch in the Low Season, it was still pretty busy! Thankfully there were a few spots left open for me to take when I arrived.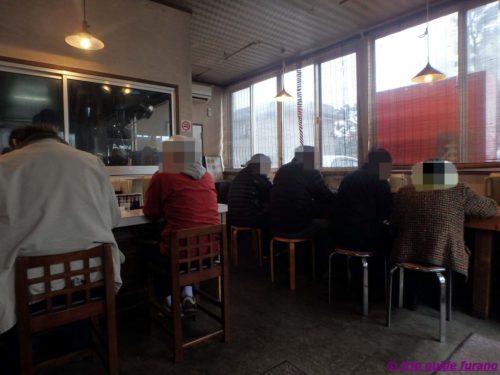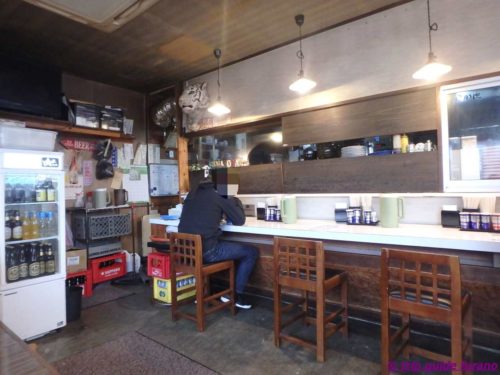 If you look closely, you can see there`s a tiger mounted on the wall! Since the name of the restaurant, Shinatora, means "Chinese Tiger" the owner must really like tigers!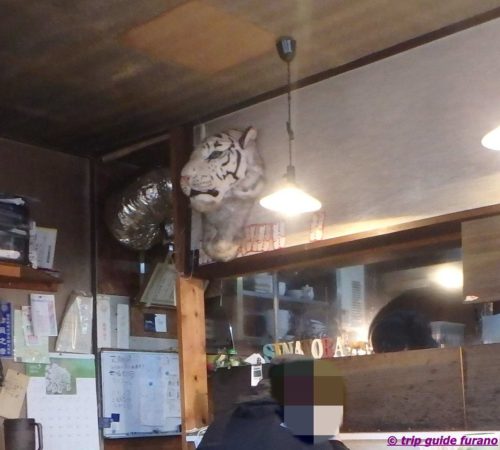 Besides the seats in the pictures above, there are a couple other tables at which you can sit to eat.
Ramen Shinatora`s Menu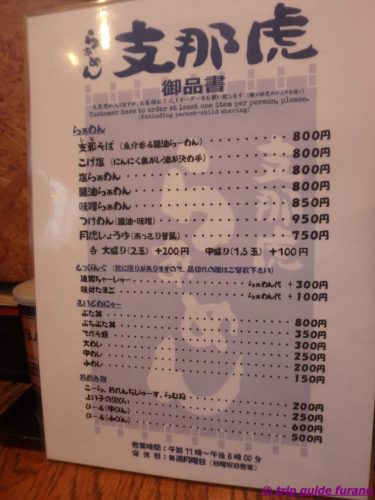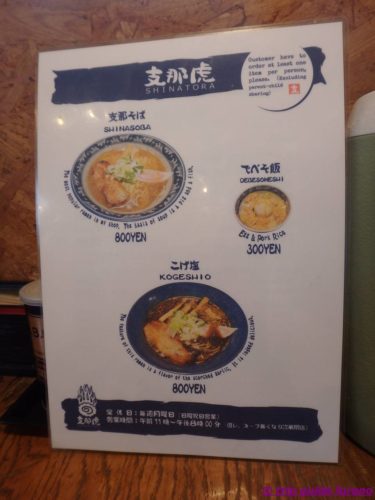 The popular dishes at Ramen Shinatora are on a separate menu, pictured above.
Shinasoba is the first and most popular dish on this list. The broth is a mixture of pork and fish base. There is also Debesomeshi which you can order along with your ramen, which is a rice dish with pork and rice. The last item on the popular dish is Kogeshio, which is a salt-based ramen with a strong flavor of roasted garlic.
Also, I`d like to mention that Shinatora`s Pork Rice Bowl (Bu-tah Don) is also delicious. If they have it on the menu, I definitely recommend you try it!
As for the Debesomeshi, I haven`t personally eaten it yet, but it also looks quite delicious!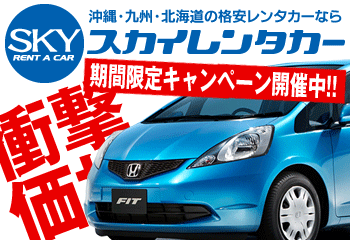 Let`s eat some Shinatora Ramen!
Time to order!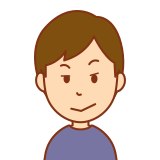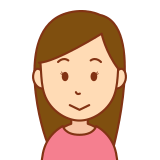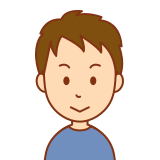 We wanted to try the popular items (the Kogeshio and Shinasoba) but also see what the common ramen (Miso Ramen) also tasted like in comparison to other shops. This time, we decided not to order anything from the Side Menu.
It was pretty busy in the restaurant, but even so, we only had to wait about 20 minutes for our ramen to arrive.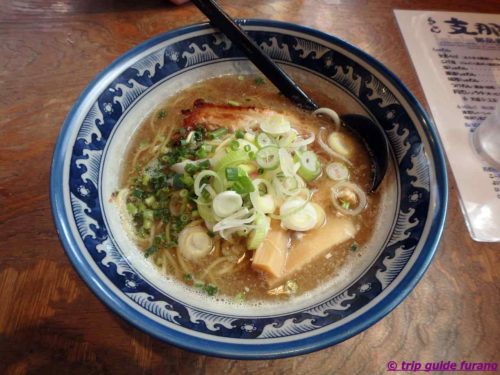 Shinasoba  800yen
The combination of fish and pork broth is exquisite.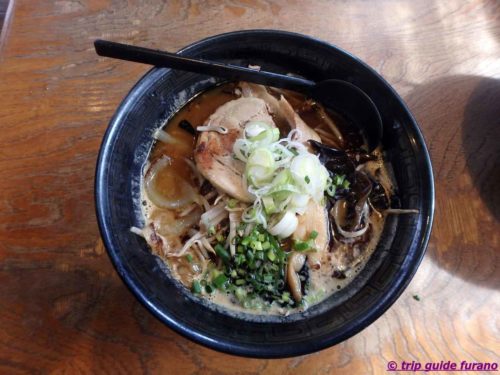 Miso Ramen  850yen
This dish is really popular, especially since it`s full of vegetables!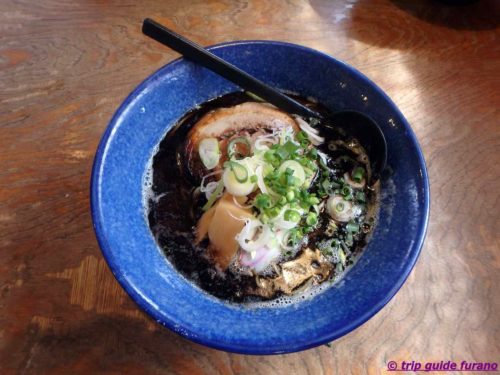 Kogeshio  800yen
A mixture of garlic and charred, roasted pork makes up the flavor of this ramen.
Summary of Ramen Shinatora
In all the ramen we ordered, the bamboo shoots were large pieces and the pork cuts were wonderfully tender. Even though we ordered 3 different types of ramen, they were all so delicious I can`t recommend one over the other.
I can definitely see why there is always a line out the door to eat this food! It`s delicious!
Ramen Shinatora
Genre:  Ramen
Access:  8-minute walk from JR Furano Station
Last Updated March 23, 2019
らぁめん支那虎
ジャンル:しょうゆラーメン
アクセス:連絡バス(旭川空港-富良野)富良野駅 徒歩8分
住所:〒076-0024 北海道富良野市幸町12-6(地図)
周辺のお店:
ぐるなび 富良野・美瑛×ラーメン
情報掲載日:2019年3月23日