Hi! It`s Furano Guide!
Today I will introduce a ramen shop YAMAOKAYA, which is actually well known as the "hotspot" for ramen in Furano!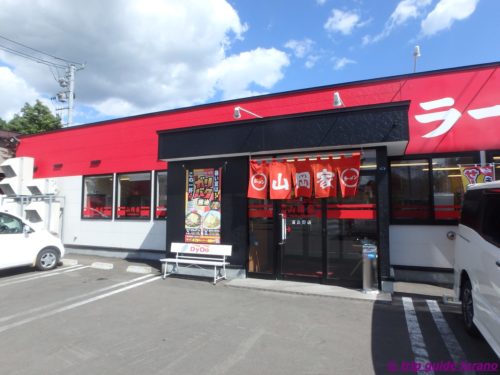 For YAMAOKAYA ramen, opinions are clearly divided among my friends. Either you love it or you will never go back.
I am a former – I love it!
Whenever I have a chance to eat ramen, I definitely vote for YAMAOKAYA.
Those who doesn't like rich pork bone soup say that the smell is a bit too strong!
Try it and you'll find out if you'd be addicted like me or maybe won't want to go back!
Here is how to order:
When you go into the shop, there is a vending machine on your left.
To order Ramen, you need to buy tickets from the vending machine.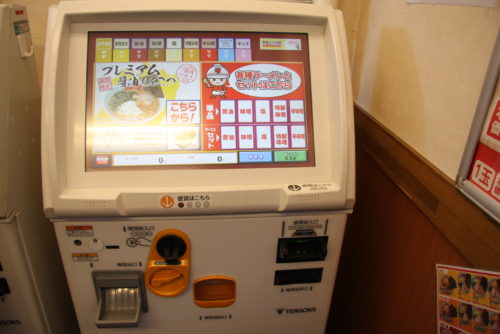 ※You can change the language at the bottom left of the screen.
Today, I am going to order Kara-miso-Ramen/Extra hot for 750yen, and Shoyu-Ramen for 650yen.
There are 3 sizes, Regular, Large, and XLarge. You can choose the size you want with the ticket machine.
When you get to the table, waiters will come to collect tickets and will ask your preference for certain things. You can make request like: less oily vs. oily, less salty vs. salty, and how to cook noodle – soft vs. al dente.
If it's your first time to be at a ramen shop and it's too challenging to choose your preference, I would recommend to go for standard by just giving the tickets to the waiter!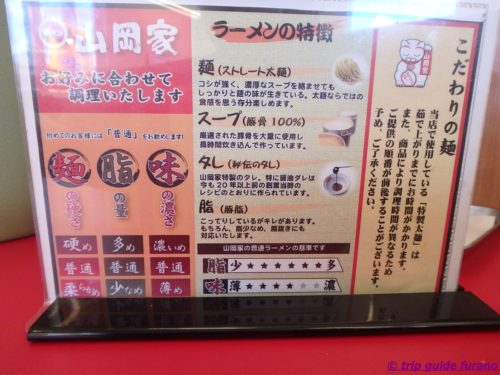 As for us, I requested less oil for Shoyu ramen and Kara-miso is just standard.
After 10 minutes, we received our ramen!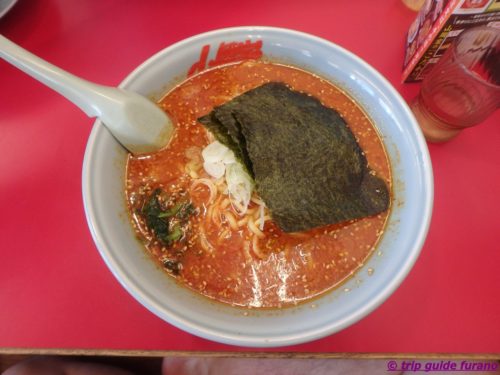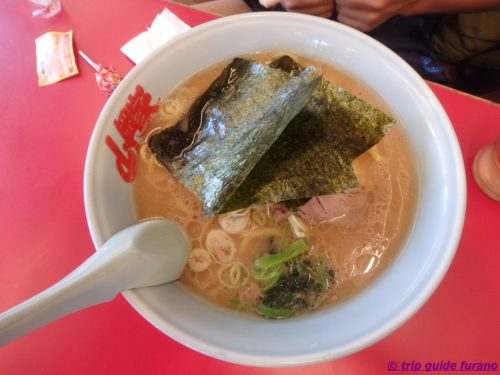 If you need any extra toppings, you can order from the waiters and pay with cash.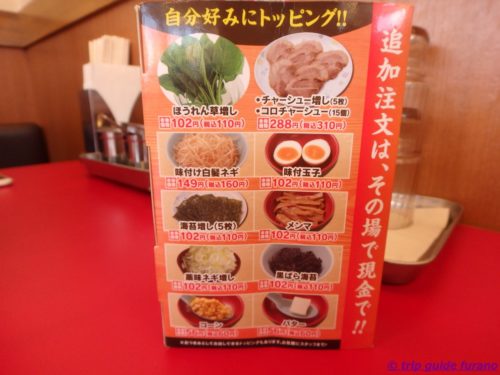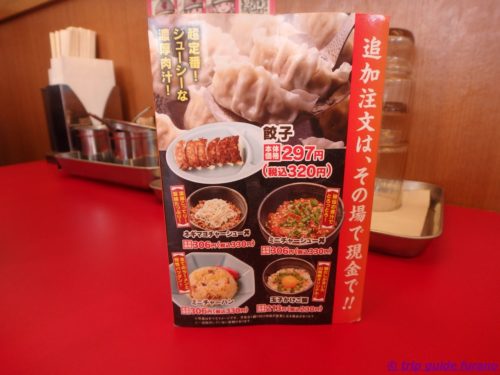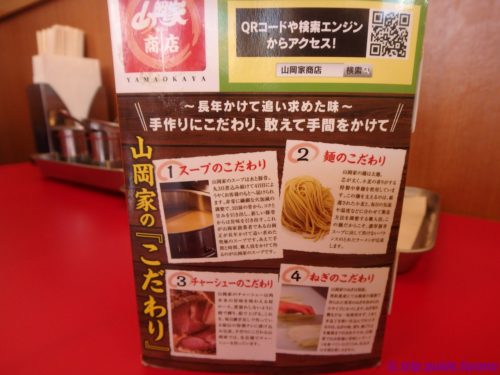 My recommendation is Shoyu ramen. My favorite way to eat is using a lot of pepper!!
Those who love YAMAOKAYA said the soup is so addicting. And yes, I agree!
The soup is only made with pork bones and water.
From YAMAOKAYA`s website home page:
"Founder: Mr. Yamaoka, Tadashi said his ultimate soup which he pursued years of years inherited to all branches.
We boiled bunch of pork bones which carefully chosen for 3 full days and finally served to customers on 4th day.
Only well trained chef could prepare the soup for the 3 days. On the 4th day, it will be kept under a small fire and that process makes a rich taste until served to customers.
Wow, it' so tasty.
(You can download sightseeing information in Hokkaido.)
Examining the evaluation of Ramen shop YAMAOKAYA?



ラーメン山岡家 富良野店


Genre:Ramen
Access:10-minute walk from JR Furano Station
Address:〒076-0032 北海道富良野市若松町13(地図)
周辺のお店:
ぐるなび 富良野・美瑛×ラーメン
情報掲載日:2019年2月7日
レストランブランド情報:ラーメン山岡家
Business hours are from 10AM until 3AM the next day.
Prices and business hours are as of September 2018.