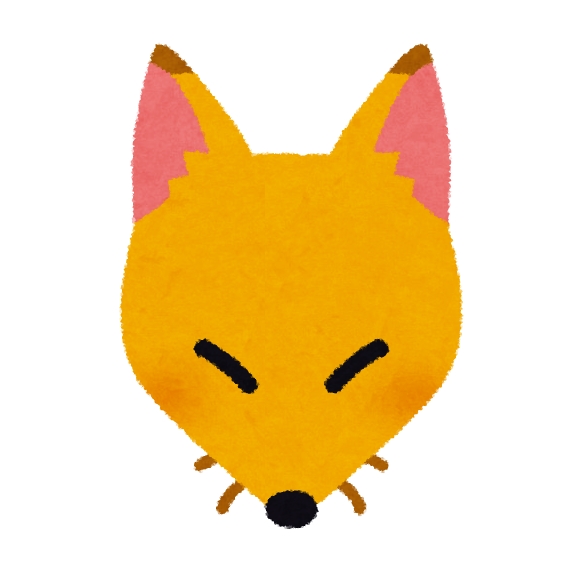 ふらのガイド
今日ご紹介する富良野ー美瑛エリアの素敵なお店は~♪
Mangoo: Furano`s popular barbecue (yaki-niku) restaurant
This time, I went to check out Furano`s popular yaki-niku restaurant, Mangoo!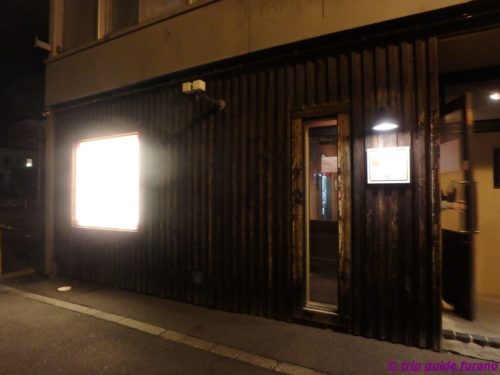 I often hear from folks that during the busy season, it is impossible to get in without a reservation. Therefore I made sure to place a reservation before going!
What`s the Mangoo Menu like?
The menu is on a tablet at each table.
Both Japanese and English are available.
Through this tablet, you can see 1) what you have ordered so far, 2) what you are currently ordering, and 3) what your order totals so far.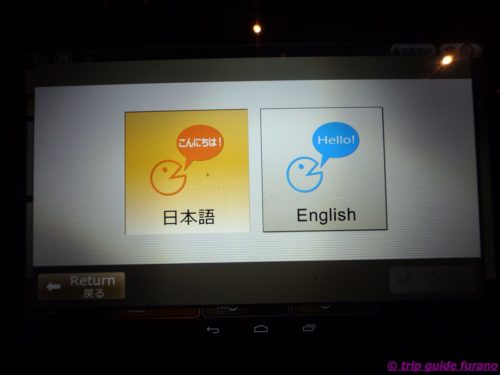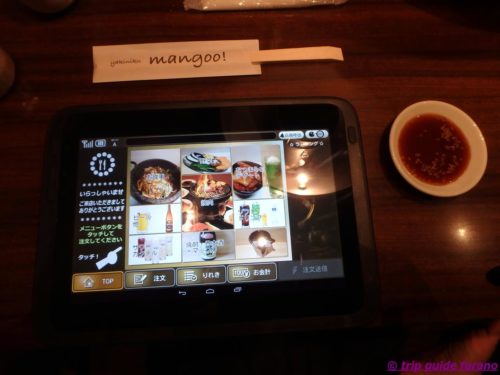 Mangoo`s Yaku-niku Meat Choices
Beef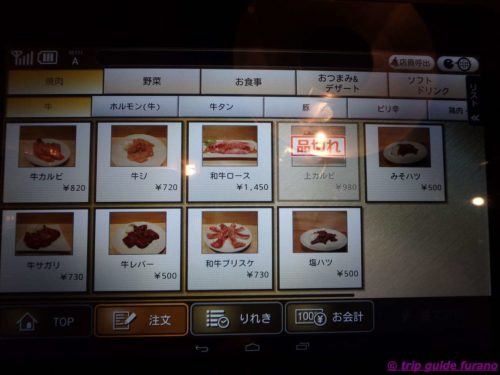 Beef Offal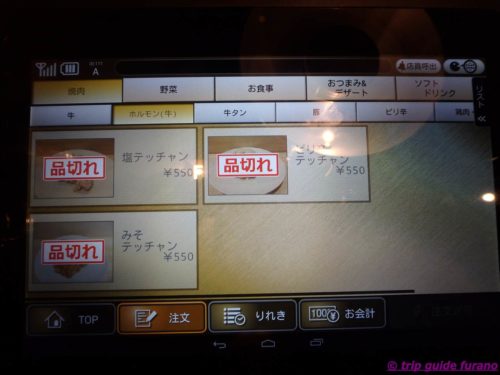 They are all sold out…. Beef offal must be very good here!
Cow Tongue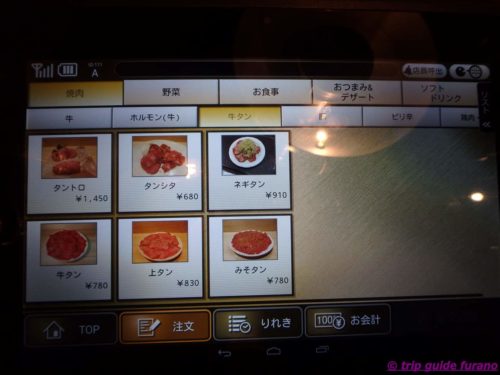 Pork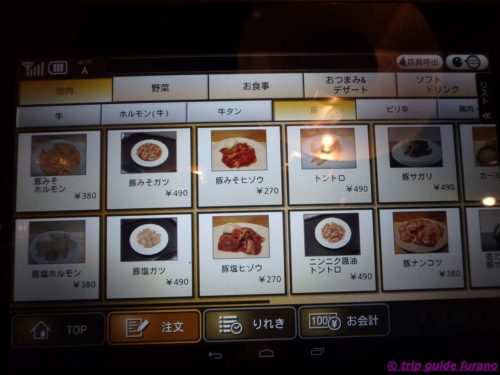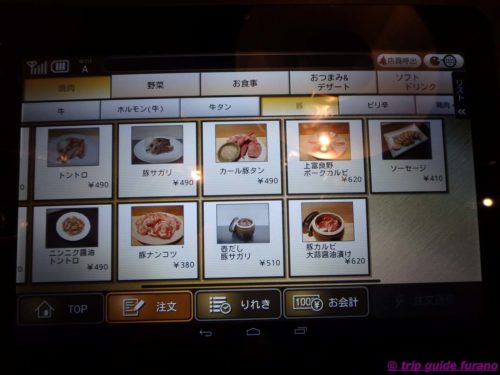 Spicy Menu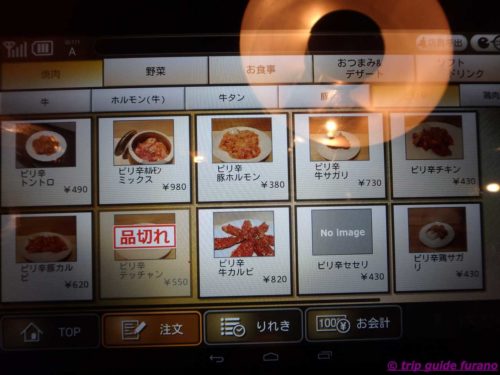 Chicken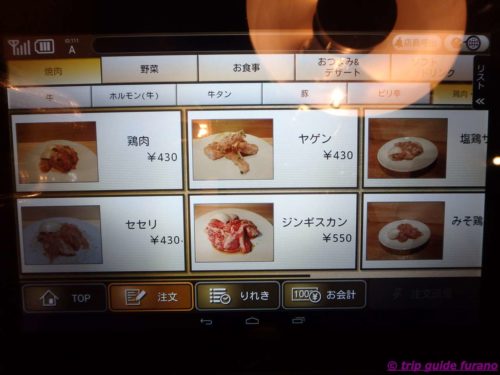 Mangoo`s Vegetables
Vegetables for Barbecuing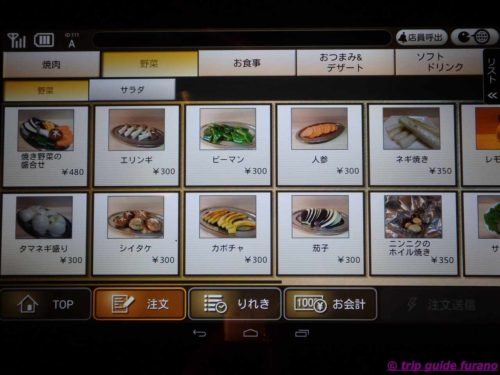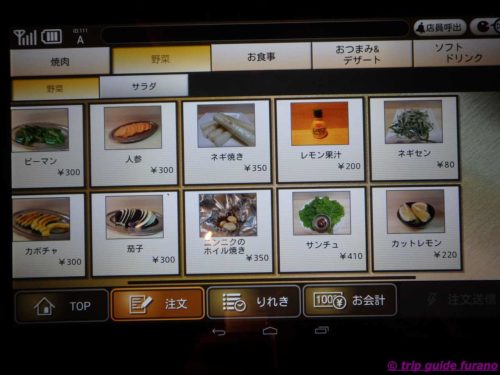 Salads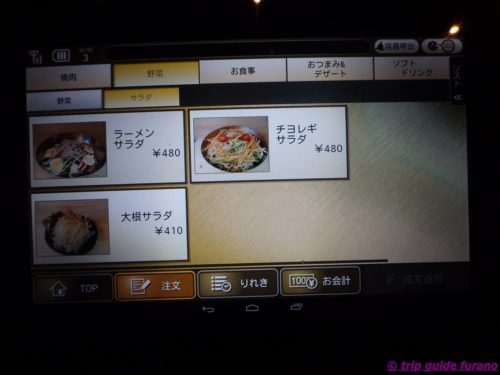 Mangoo`s Prepared Dishes
Plain Rice & Korean Rice Bowls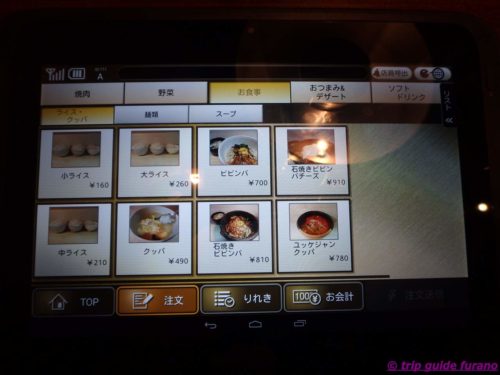 Noodle Dishes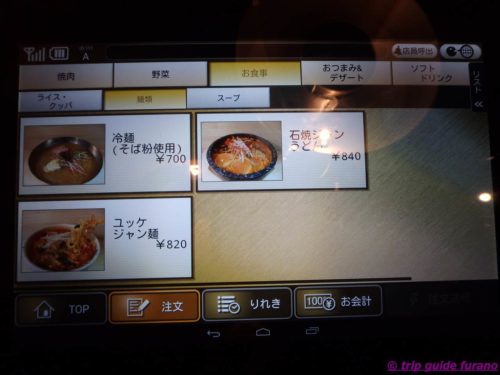 Soups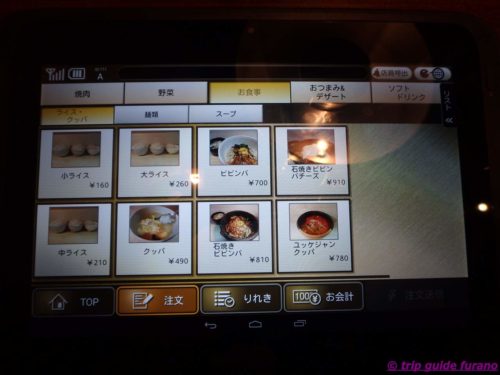 Mangoo`s Side Dishes and Desserts
Side Dishes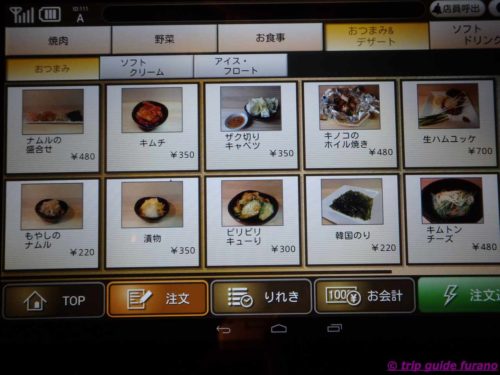 Soft-Serve Ice Cream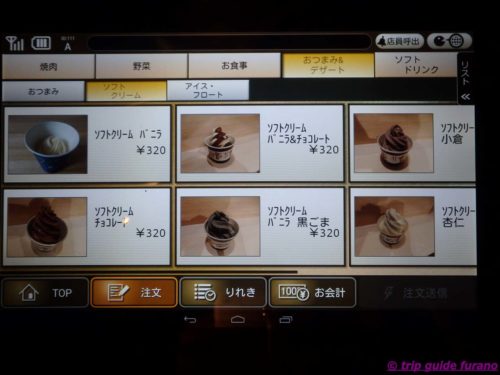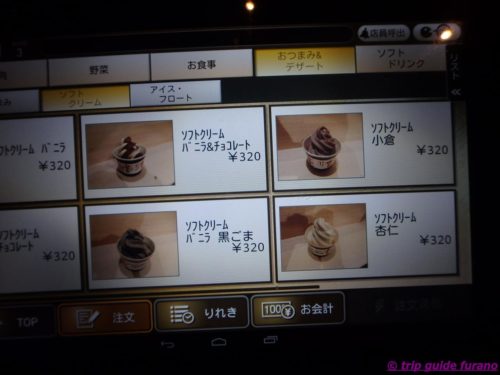 Ice Cream & Floats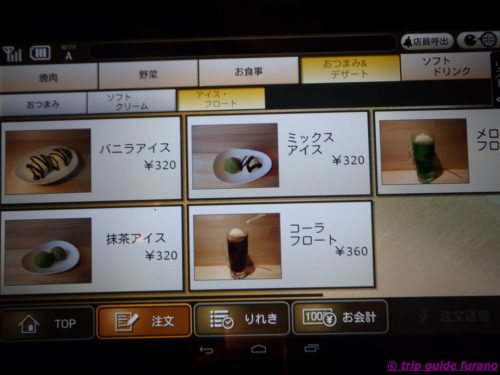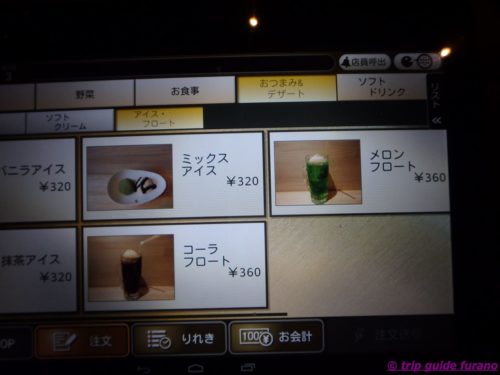 Mangoo`s Non-Alcoholic Drinks
Soft Drinks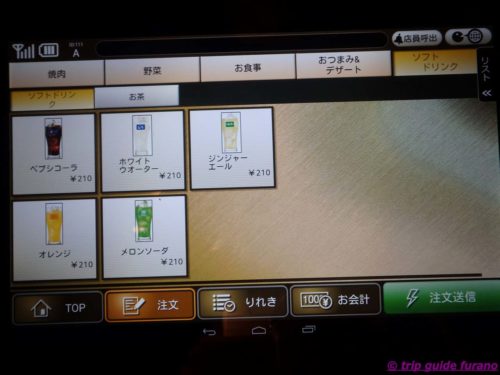 Tea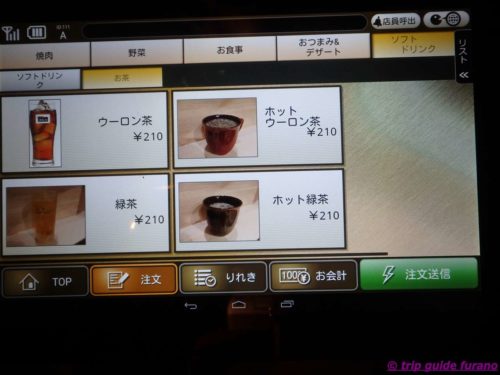 All-You-Can-Drink Options Menu
What is good at Mangoo?
Well, I`ll tell you my preferences at least!
Onion Strips (80yen)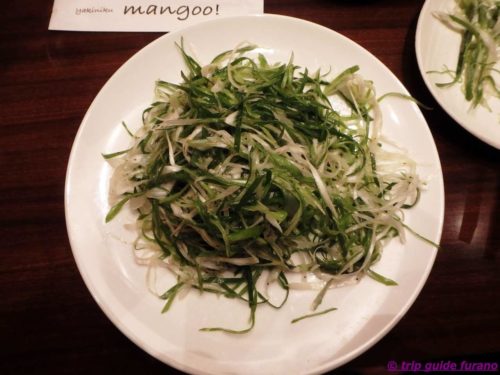 If you like onions even just a little bit, this dish is a must!
Pork Sagari (the cut of meat between the shoulder and the back) (490yen)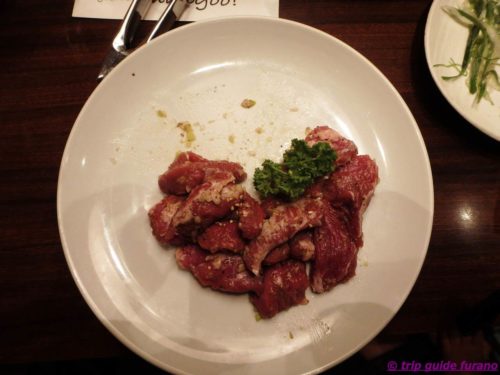 Cheap but Delicious!
Chicken Neck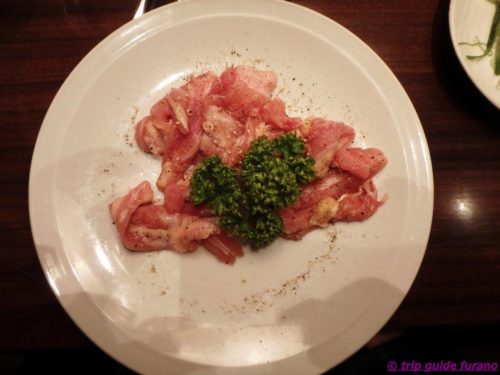 Vegetables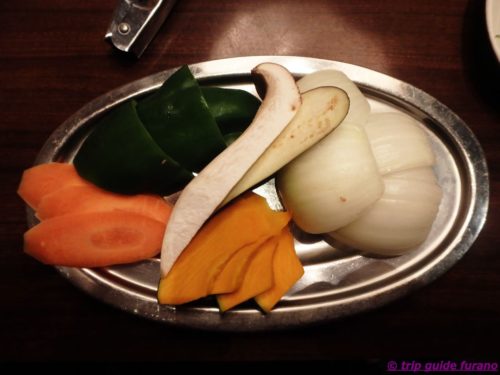 You can look through other pictures of menu items here.
Summary & Map
This is a good place to go with family, friends, and even coworkers. The atmosphere is nice, the prices reasonable, and the food delicious. If you haven`t made a reservation, I would suggest calling ahead of going to the restaurant to make sure there is a spot available for you when you arrive. Please give it a go!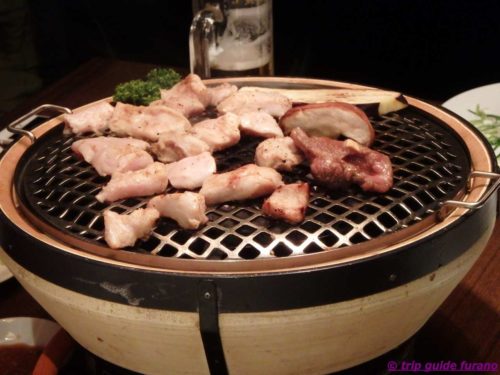 まんぐう


ジャンル:焼肉店
アクセス:JR富良野駅 徒歩5分
住所:〒076-0025 北海道富良野市日の出町13-10(地図)
周辺のお店:
ぐるなび 富良野・美瑛×焼肉
情報掲載日:2019年2月24日
Genre: Yaki-niku Restaurant (Barbecue)
Access: 5-minute walk from JR Furano Station
Page last updated February 2019