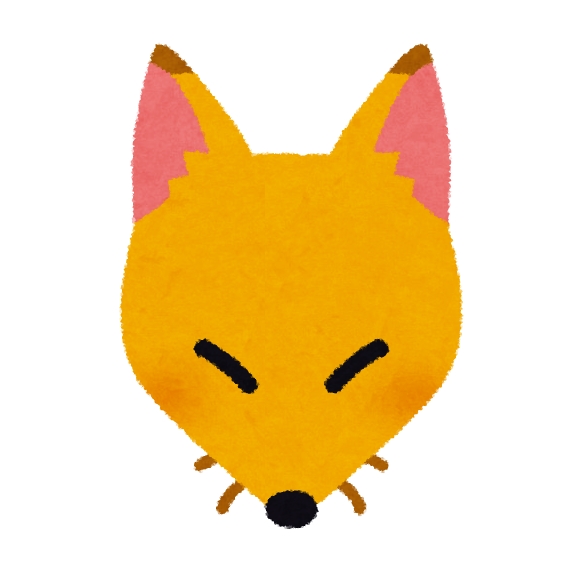 Furano Guide
Today, let me introduce you to more lovely shops in the Furano - Biei Area
Rental Cycle Shop WAVES
For this post, let`s go check out the newly opened bicycle and tricycle rental shop, Waves!
I looked into this cycle shop at the same time as checking out the coffee stand directly next to it, Baristart Coffee.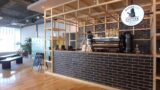 BARISTART COFFEE FURANO(バリスタートコーヒーフラノ)
今回は北海道や海外に数店舗あるBARISTART COFFEE FURANO(バリスタートコーヒーフラノ)に行ってみます。濃厚なカフェラテやソフトクリーム、ブルーベリーヨーグルトシェイクなど魅力的なメニューがたくさん。※現在は閉店しています。
Where is WAVES?
On the 1st Floor of Concierge Furano!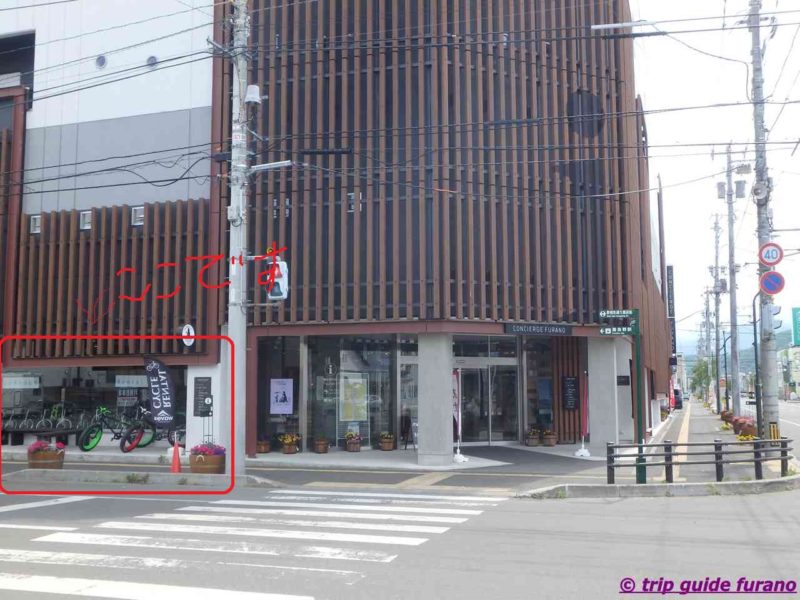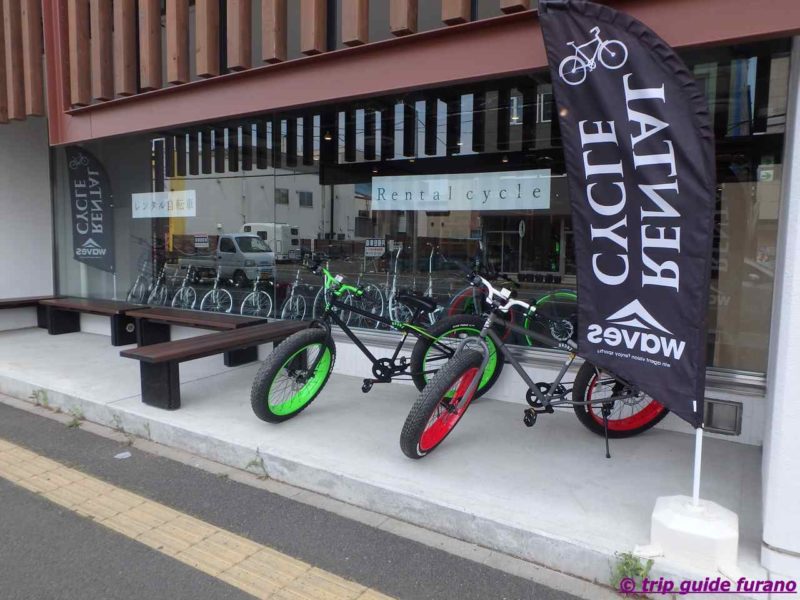 Rental Cycle WAVES interior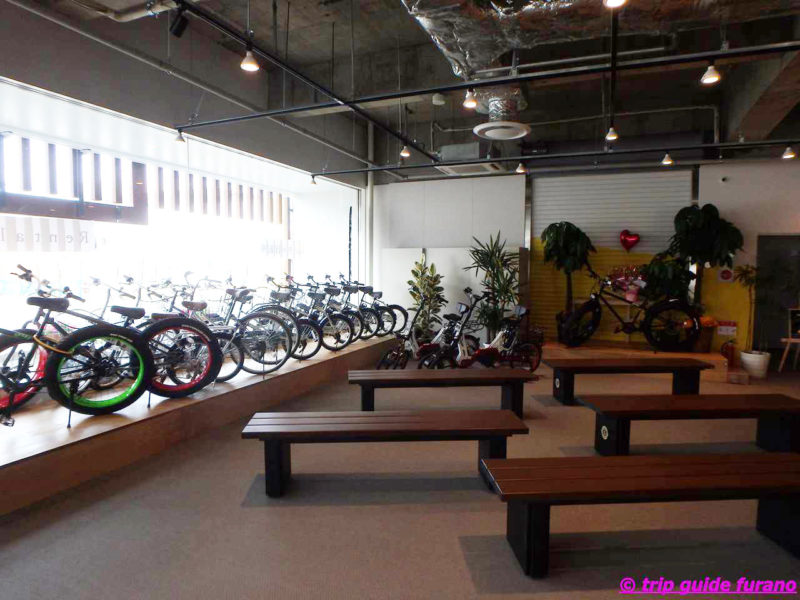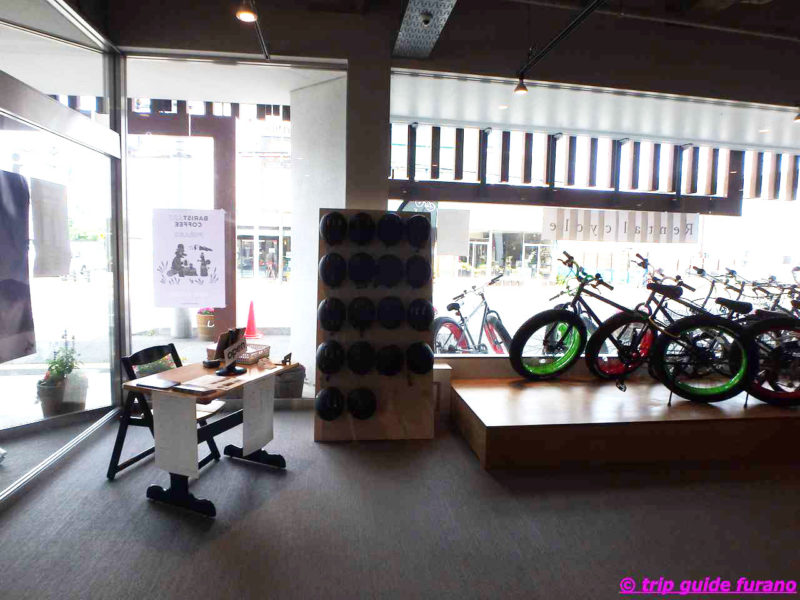 How much is it to rent a bicycle? Or tricycle?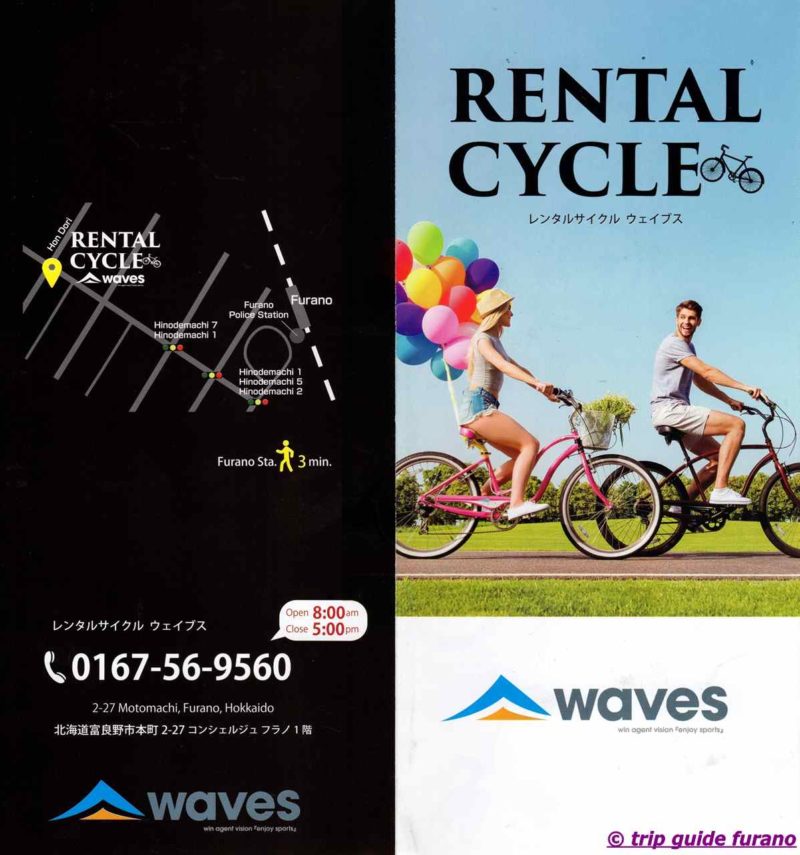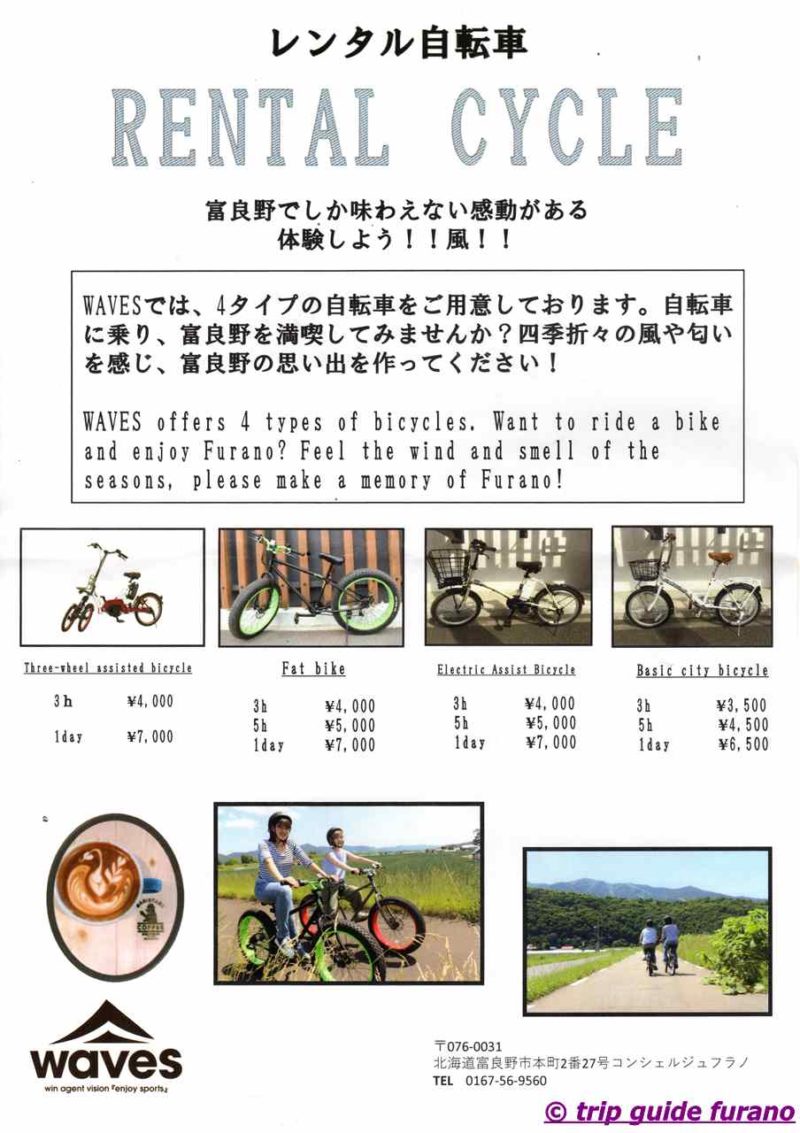 There are 3 types of bicycles, as well as 1 type of tricycle you can rent.
Cycling around Furano is one of the best ways to see the area. Go out to the Cheese Factory and Kaze no Garden or Ningle Terrace, and stop by Furano Marche on your way back. Or go the other direction out towards the Winery and Grape Juice Factory, enjoying the fields of lavender and other crops the whole way.