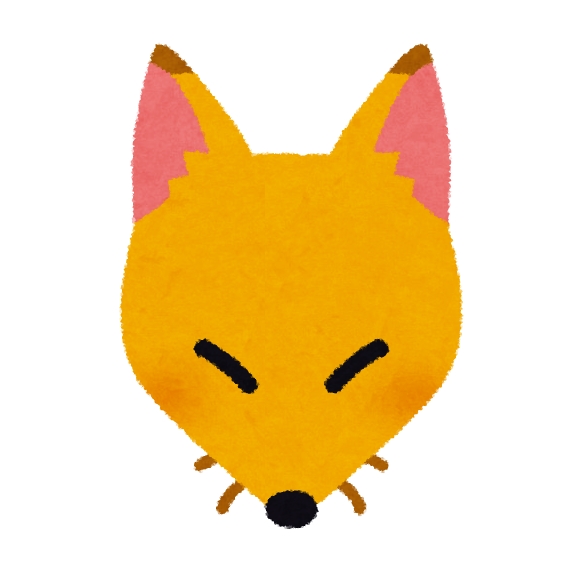 ふらのガイド
今日ご紹介する富良野ー美瑛エリアの素敵なお店は~♪
Jyuasa Ramen has lots of fans among the Furano locals.
This time, I would like to talk about Jyuasa Ramen, a shop located in Naka-Furano.
Speaking of Jyuasa Ramen, there used to be a Yakiniku and Ramen shop by that name in Furano`s Kitanomine neighborhood, which then moved down into the main town area of Furano. Unfortunately, the chef`s health declined and they had to close.
Once feeling better, the chef once again opened the shop in November of 2017, this time in Naka-Furano.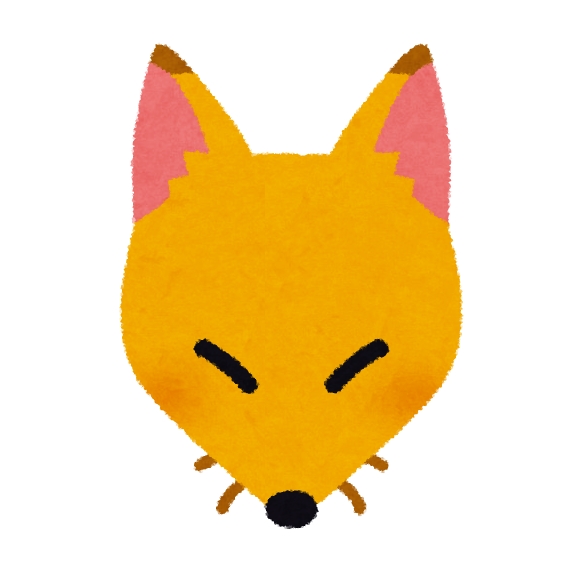 Furano Guide
The miso ramen here has continued to taste delicious throughout it`s history!
Let`s check it out, shall we?
The location of Jyuasa Ramen is a little hard to find.
The new shop location is a little difficult to find.
It is in the Naka-Furano Kisen-Kita 8-gou neighborhood, which is very rural and surrounded by paddy fields.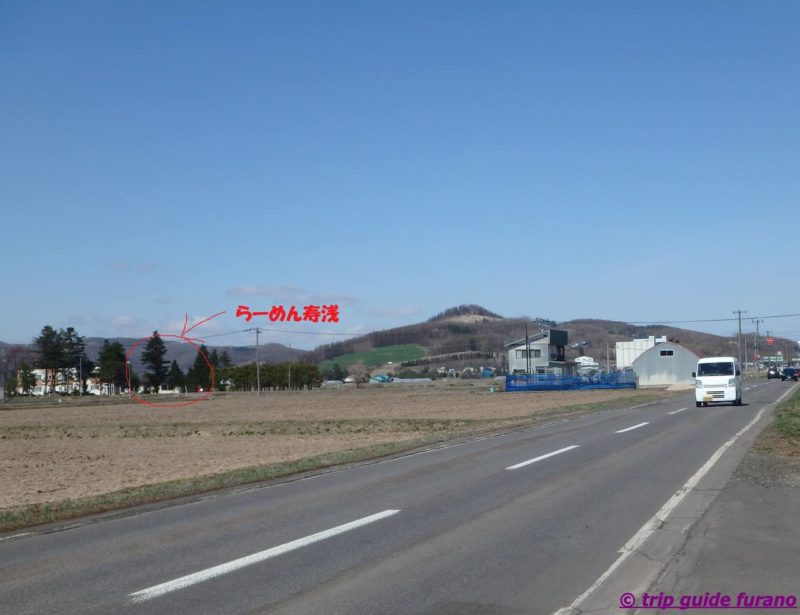 Image Zoomed-In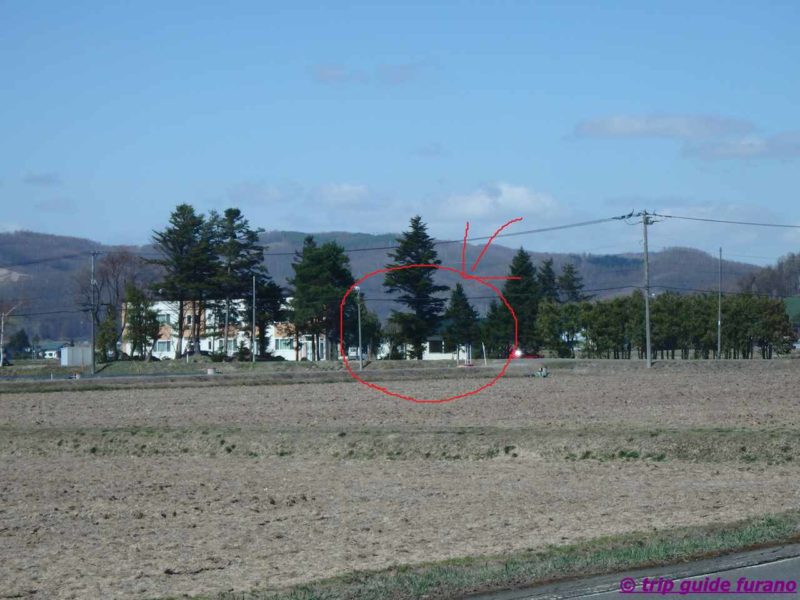 If your car has a navigation system, you can enter in the following Map Code:
【349 183 263】
Using the Map Code is a very convenient way of finding the ramen shop.
Here is a map for reference:
This is the Jyuasa Ramen Shop!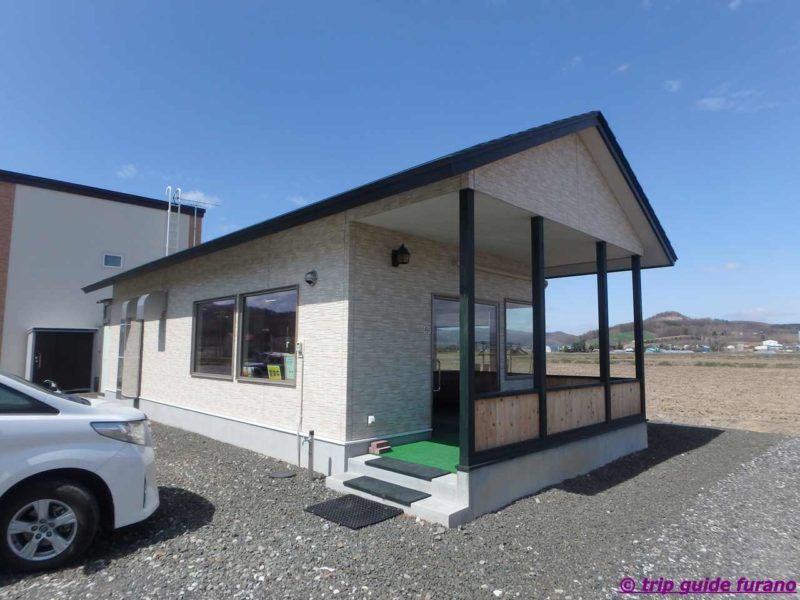 If you are simply passing by, it`s pretty hard to tell that this place is a ramen shop.
The only nearby landmark is an apartment building…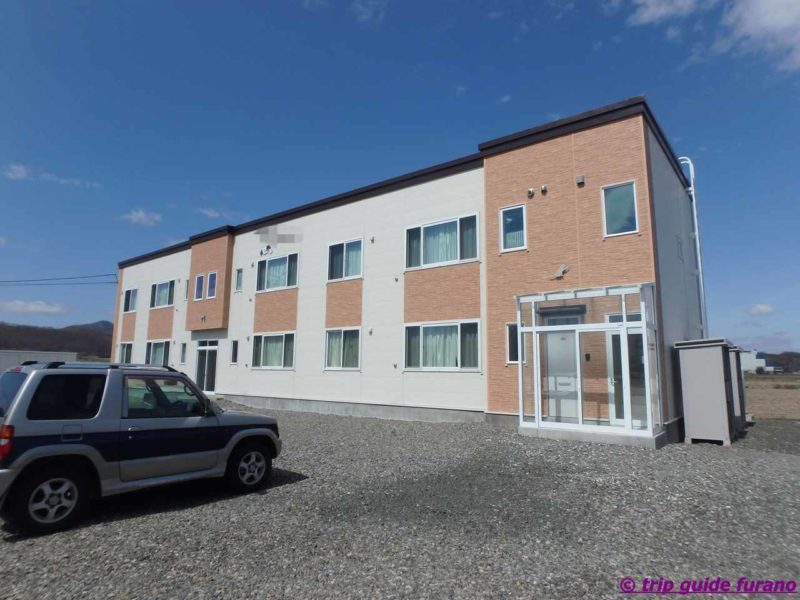 There is plenty of space to park your car.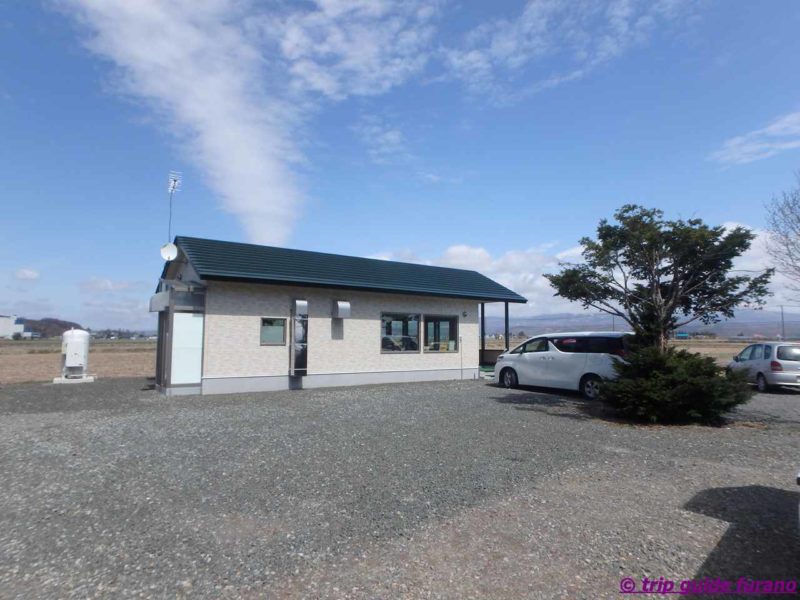 In the window, you can clearly see the OPEN (営業中) sign.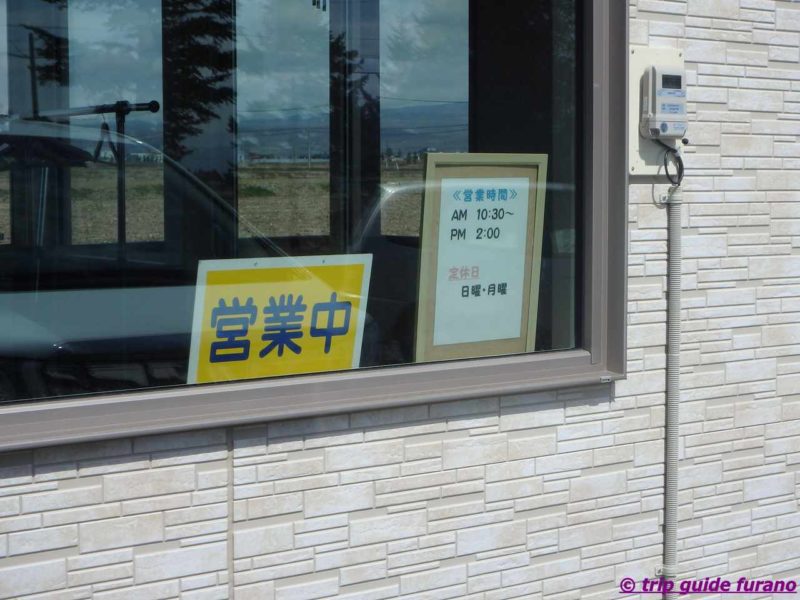 Let`s go see what`s inside!
Inside Jyuasa Ramen Shop
Since it`s a new building, the inside is very nice.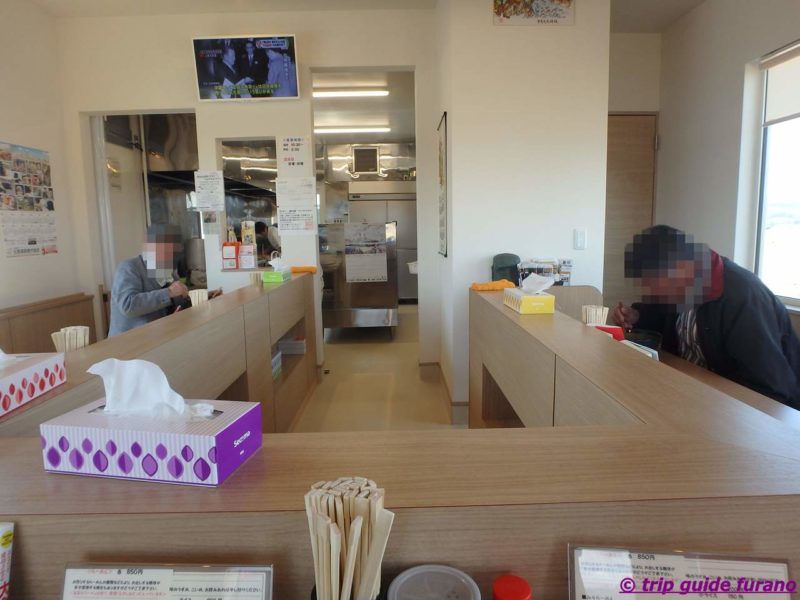 There is only seating at the counter, in this fashion.
Water is Self-Service!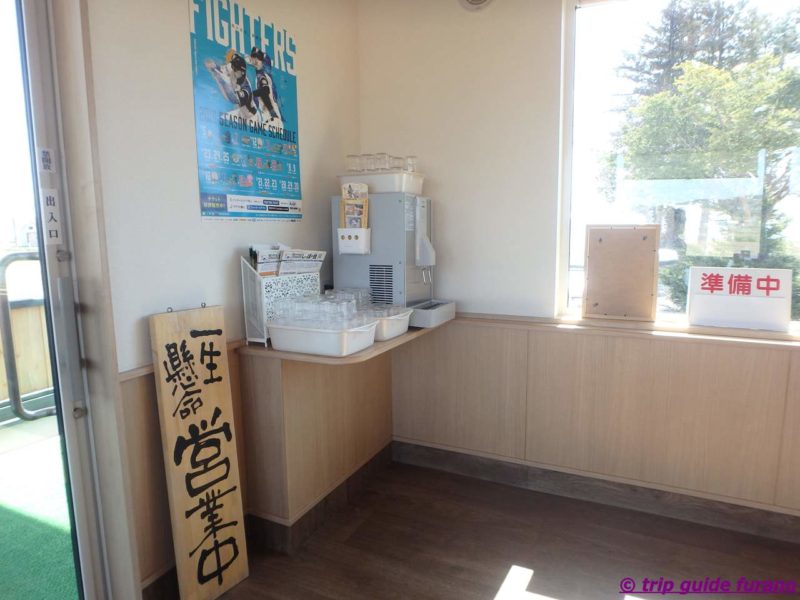 Thriving business art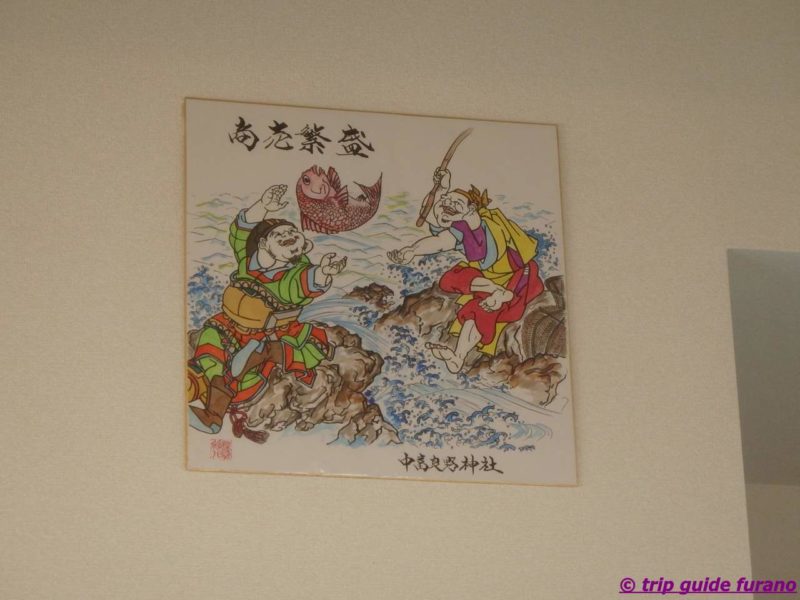 Now let`s look at what the menu has to offer!
Jyuasa Ramen`s Menu
Let`s check out the menu!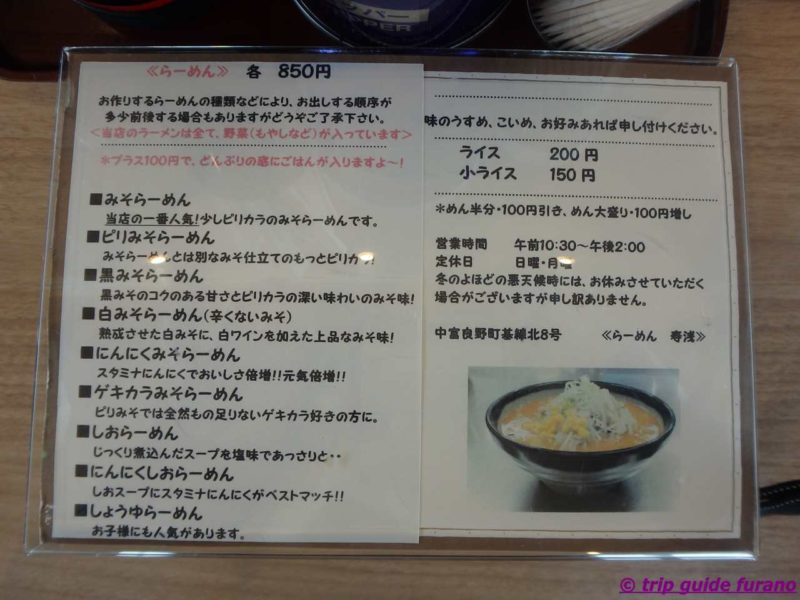 The Number 1 popular item on the menu is the Miso Ramen.
When you`re tired, the "Garlic(NINNIKU) Miso Ramen" is good
If you are a bit hungover from the night before, the "Spicy(GEKIKARA) Miso Ramen" would be a good choice!
Also, if you pay an additional 100yen, the chef will add rice to the bottom of your ramen bowl once you have finished the noodles. I loved getting this when I was younger!
There are a few types of ramen here I haven't tried yet, but I suggest you try out whichever one looks good to you! 😉
This time around, we ordered…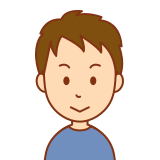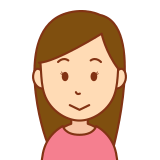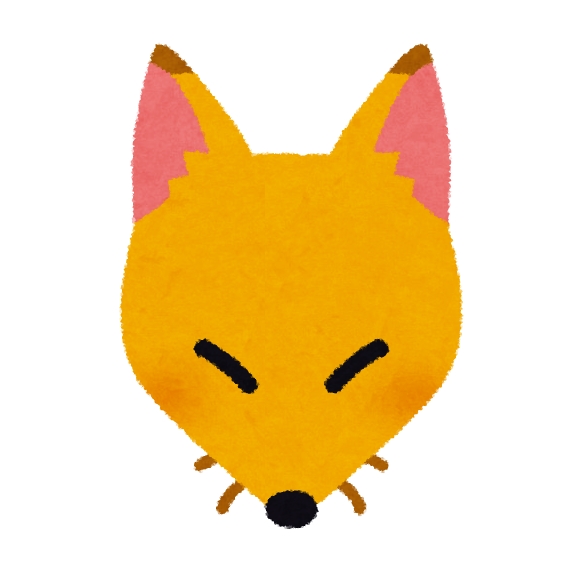 Furano Guide
Do you think by this time, I`m tired? No way 😕
While waiting for the ramen to come, let's gaze out the windows to look at the surrounding scenery.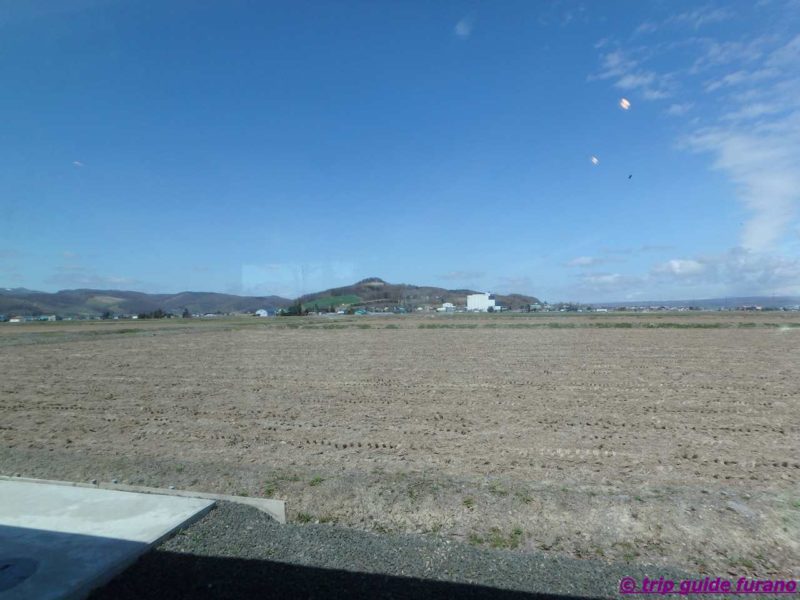 Perhaps that is Naka-Furano`s Hokuseiyama Mountain?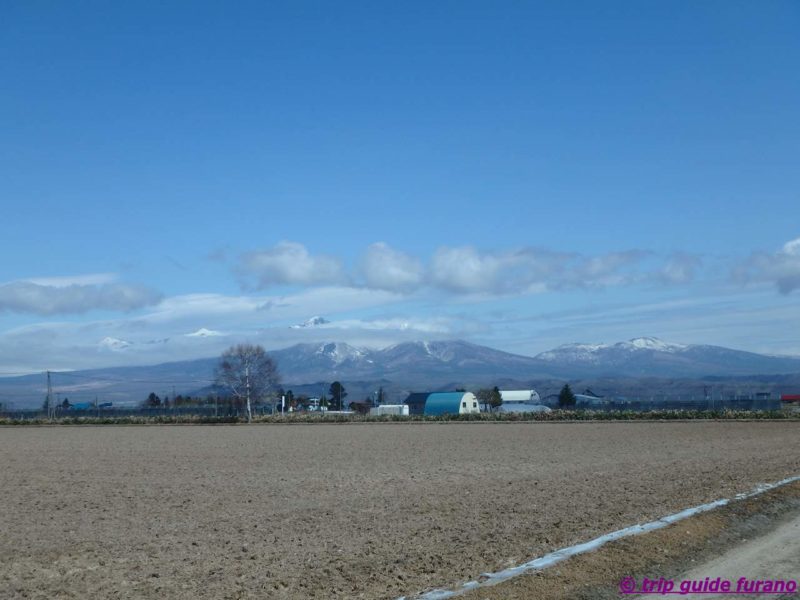 Daisetsuzan Mountain Range
This picture was taken when I went in April, so the scenery was beautiful, but not as colorful as it could be. Once the fields are planted and the crops fill in the landscape, it should be even more beautiful I think!
As for the view in May…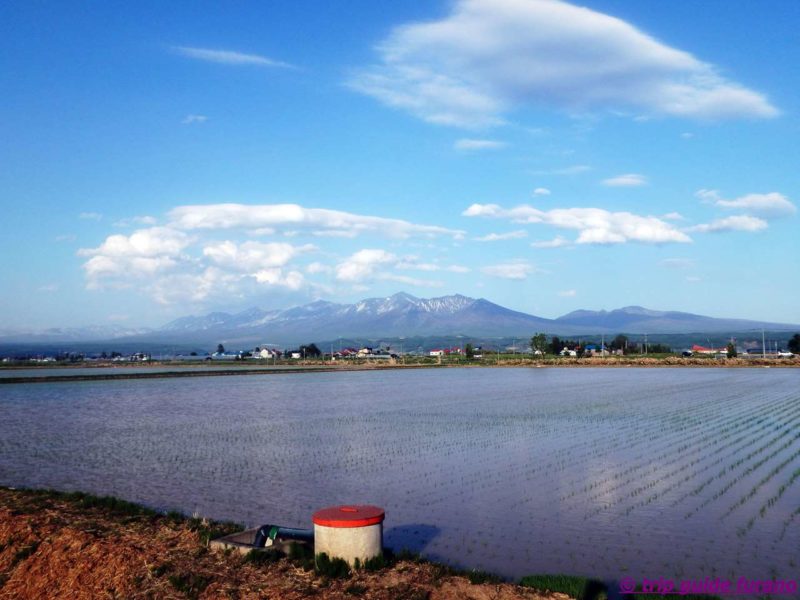 This shop is run just by the chef and his wife.
When it's busy, it might take some time for the ramen to be served, but on the day I went, it wasn't very busy. I only waited 15 minutes for my ramen after ordering.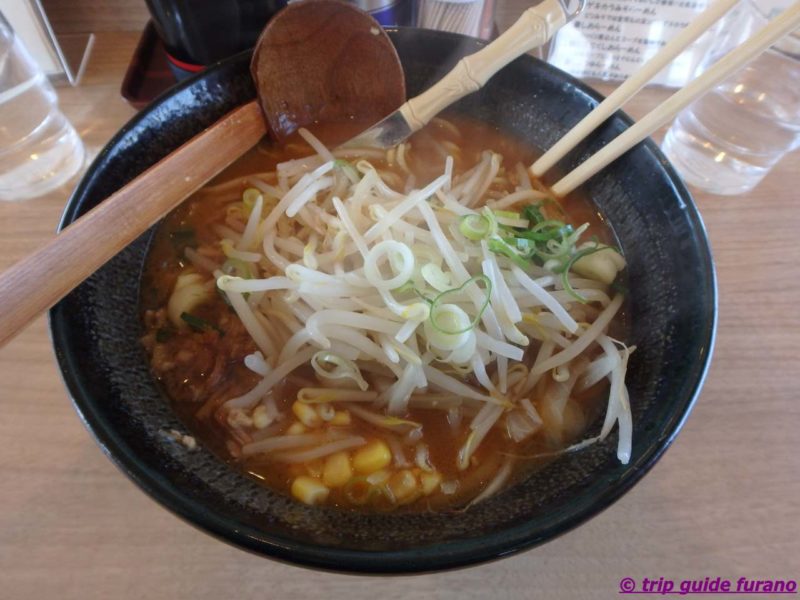 Garlic Miso Ramen   850yen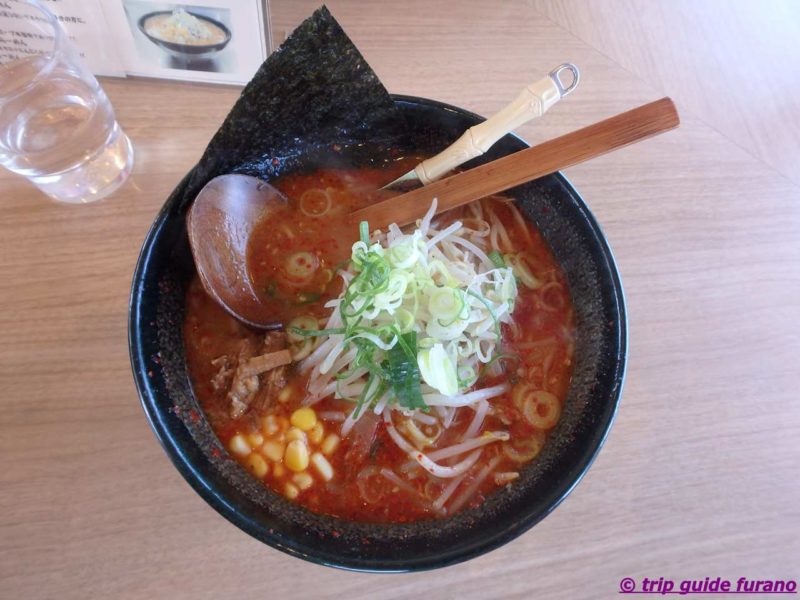 Spicy Miso Ramen    850yen
Bean sprouts are included in all ramen at Jyuasa Ramen Shop!
You are also provided with this special spoon.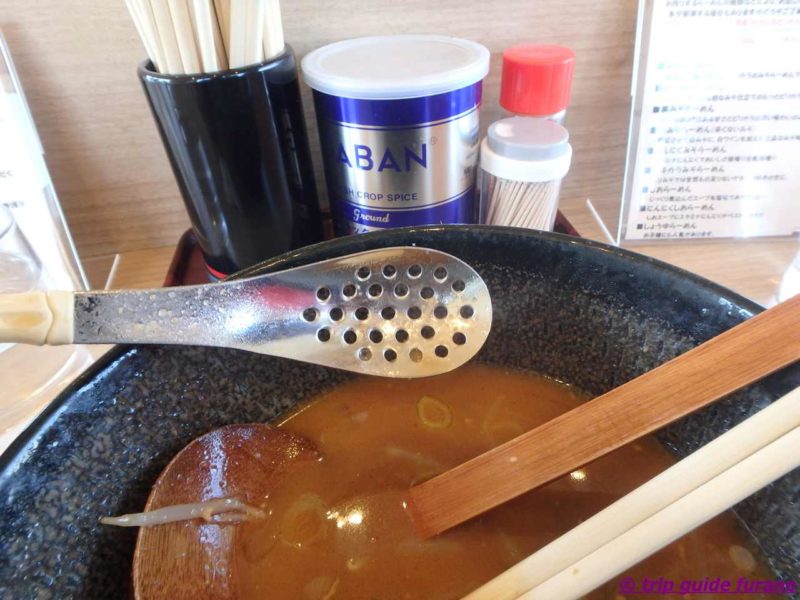 Using this spoon, you can gather up any remaining food left in the broth, as well as any yummy rice left over from the bottom of the bowl.
Summary of Jyuasa Ramen Shop
People have different tastes in food, but if you want Miso Ramen while in Furano, I would highly recommend you try out this shop!
This shop is open from 10:00AM to 2:00PM, Tuesdays through Saturdays. Please be aware that in winter, the shop might be closed on days when the weather is very bad.
Also, as the chef loves animals, he supports the Non-Profit Organization, Shippo no Kai of Hokkaido. He sells packets of his miso paste, the proceeds of which go towards Shippo no Kai.
If you are looking for souvenirs from Furano, why not buy some of these miso packets and support a good cause?
**The sale of these miso packets has been temporarily halted, however sales should resume in the near future