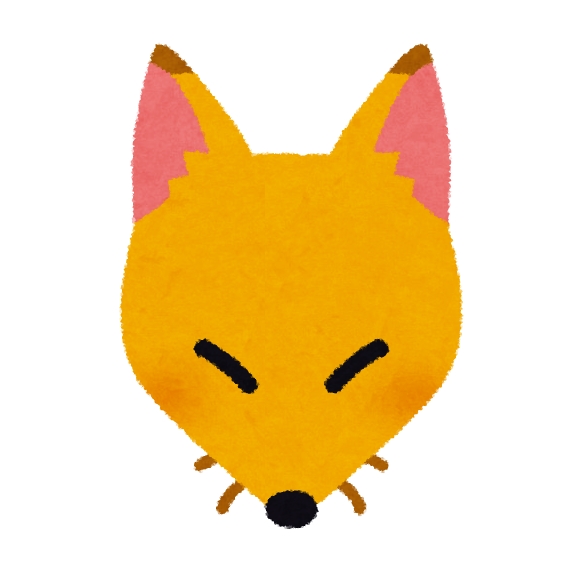 ふらのガイド
今日ご紹介する富良野ー美瑛エリアの素敵なお店は~♪
Robata Izakaya Shop: Eat and drink delicious food and alcohol in a Nostalgic Space
This time, let`s go to Robata, an izakaya shop in Furano`s red-light district, Heso Kanrakugai.
Robata Iyasaka Shop featured in the TV drama series, From the Northern Country, so it`s a popular place among fans. So it might be a fun idea to watch a bit of the TV drama series before going to Robata!
Checking out the Robata Shop Interior
At the center of the room is a hearth, where Japanese rice wine is constantly warmed by the coals. Circling around the hearth is a counter, at which guests can sit at on either side to dine.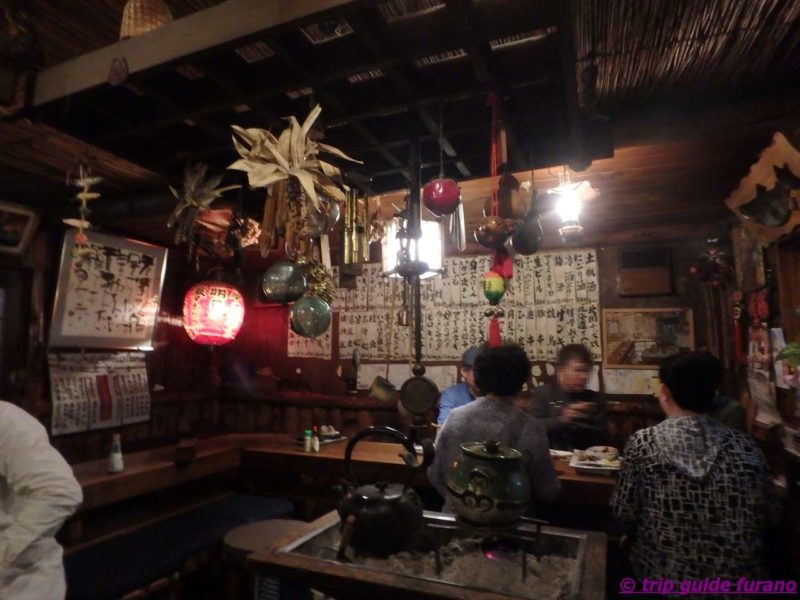 Robata`s Hearth and Warmed Rice Wine, ready to serve!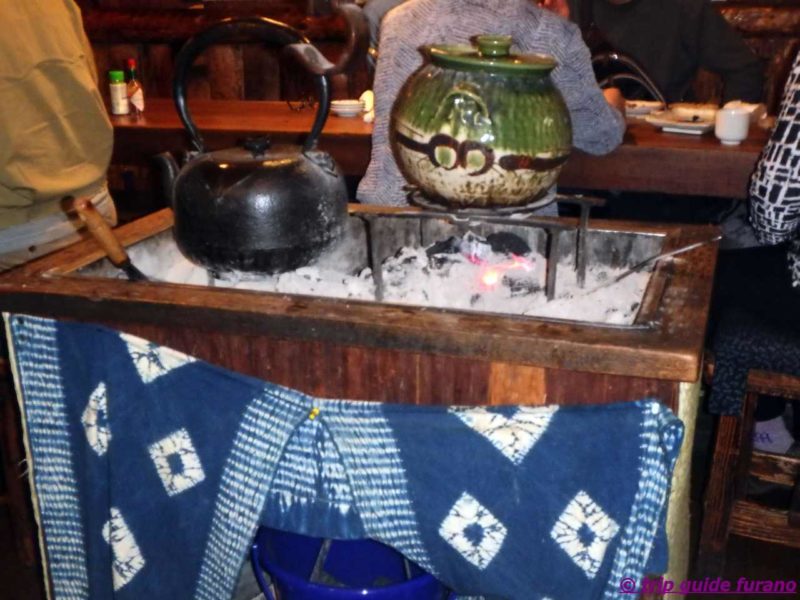 This shop, nearing its 60th anniversary since its founding, is soon to be inherited and run by the great-grandson of the founder. He is called "San-dai-mei" which means "3rd leader" in Japanese.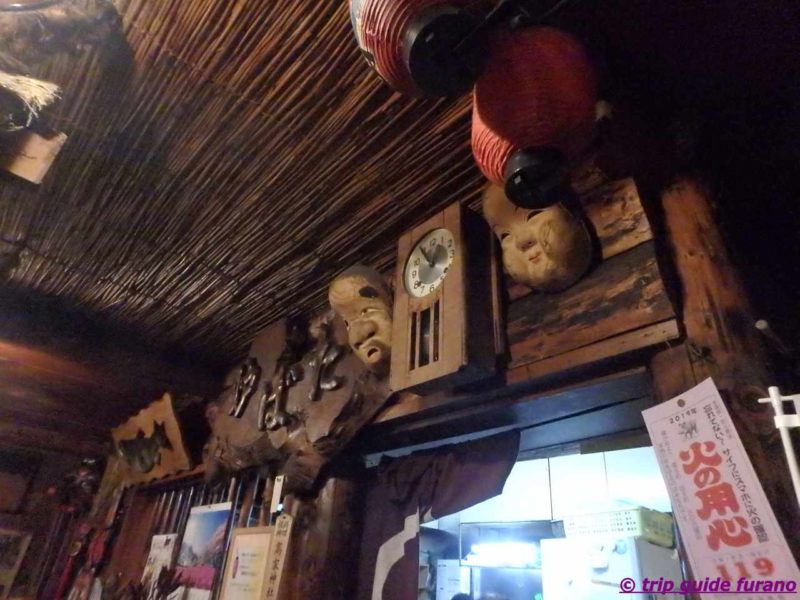 Autographs from famous people who have come to Robata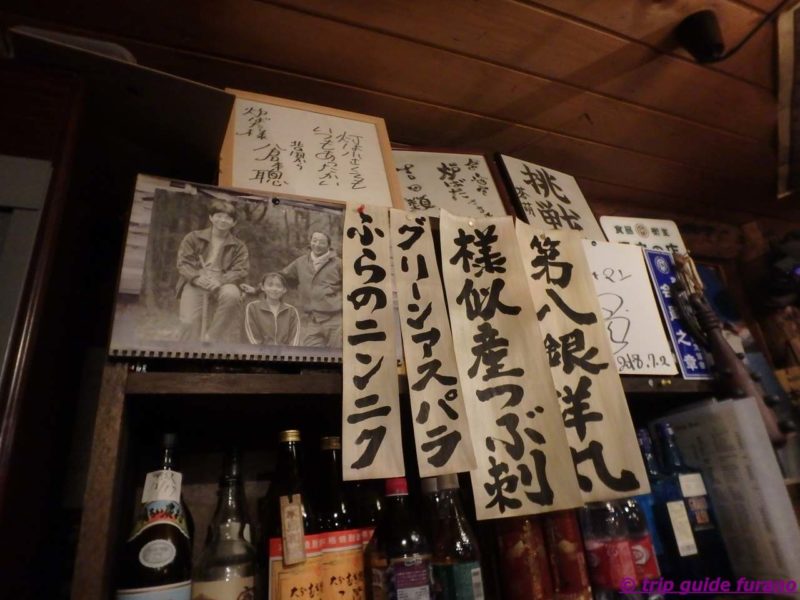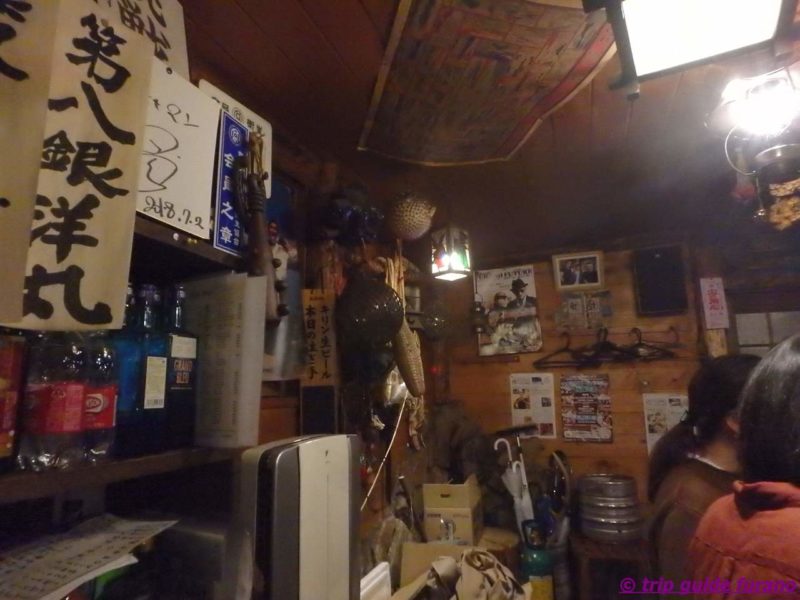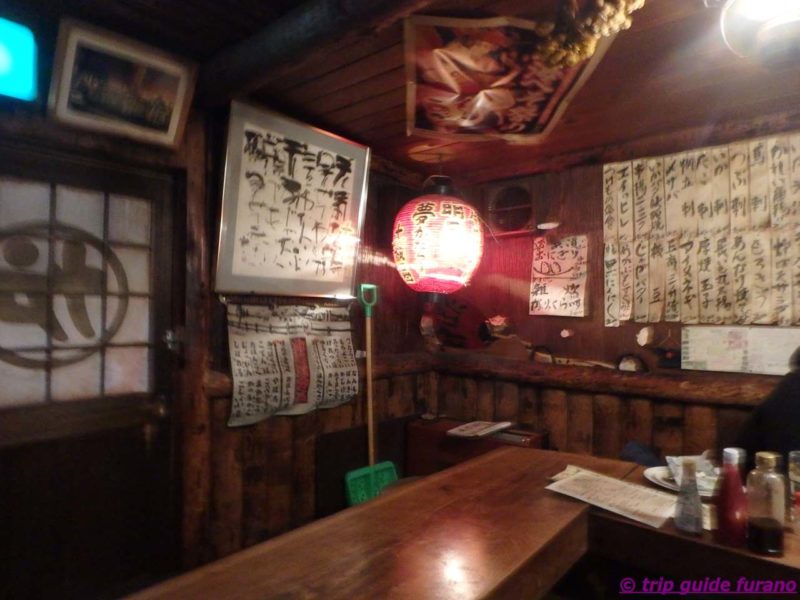 There is also a small room in the back of the shop which can fit a group of 6 to 8 people.
The Menu
Here is Robata`s food menu!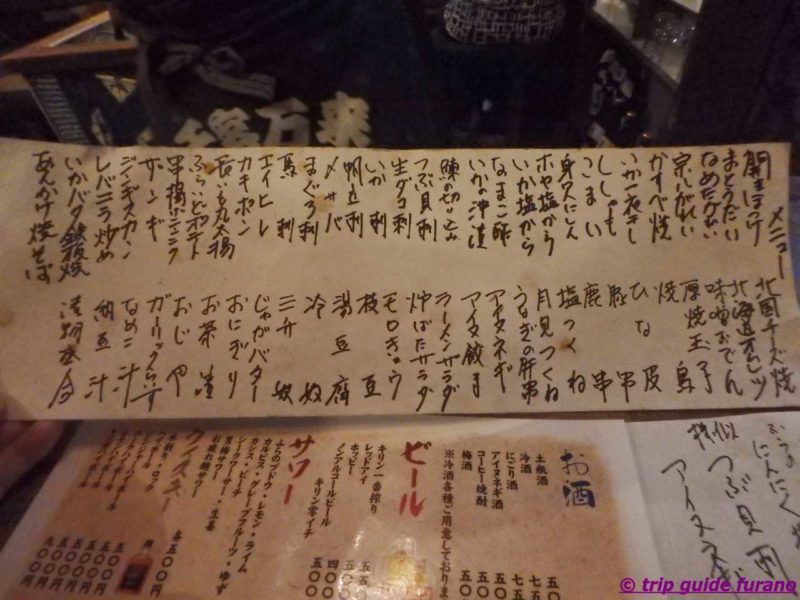 Drink Menu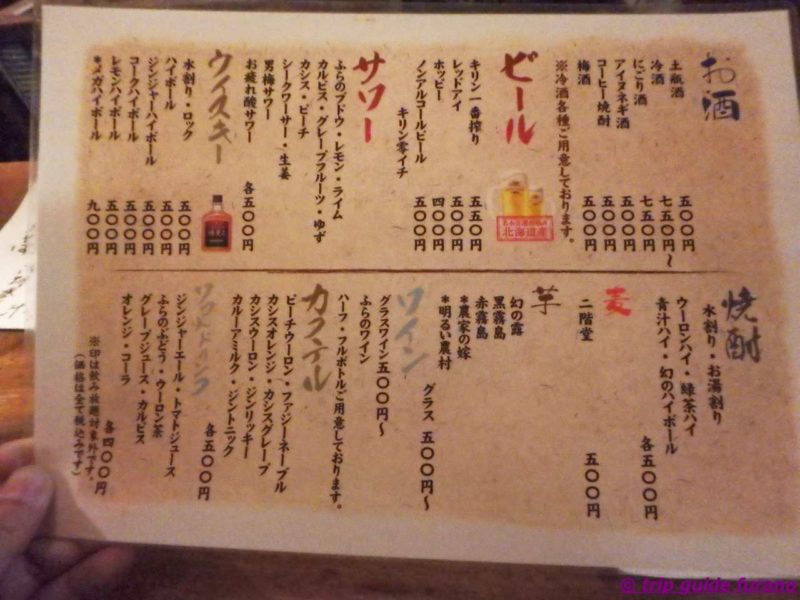 The prices aren`t listed on the food menu, however you can check the signs on the wall of the shop to see exactly what the plates cost. You can also just sit back and leave it to the chefs to provide you with a fantastic evening!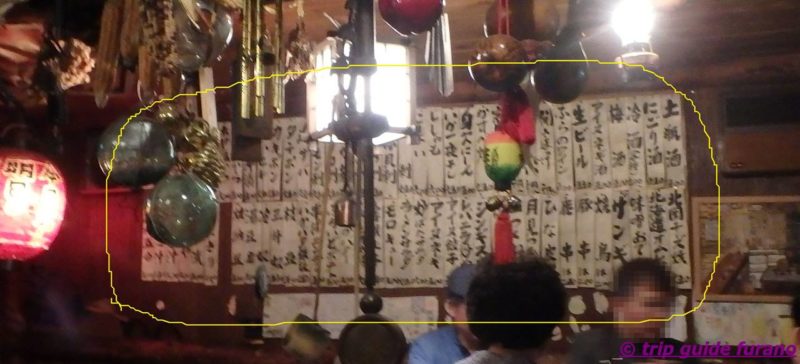 Each item is generally between 500yen and 800yen.
Let's try out some of Robata`s cooking!
The appetizer is a stew of some sort? Oden perhaps?
Whatever it is, it's delicious!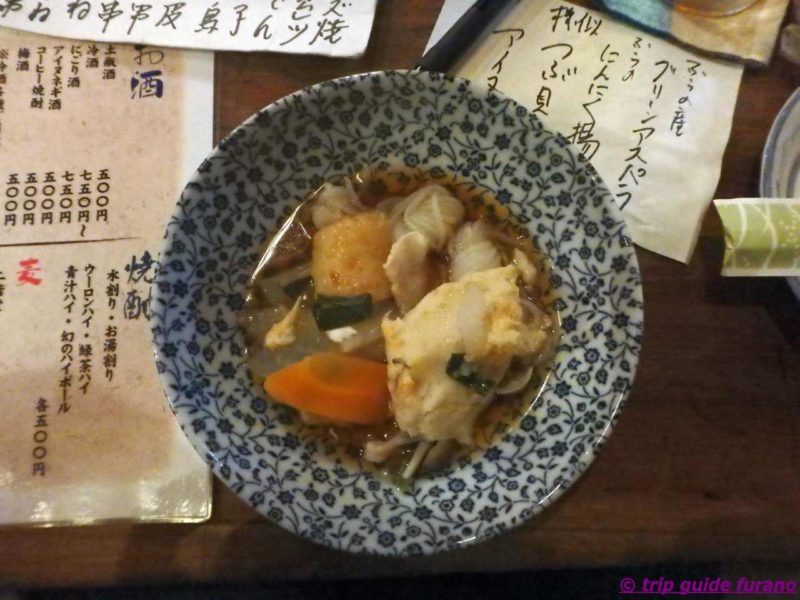 *The appetizer changes on a daily basis
Fried potatoes
I ate 2 before taking this picture, woops!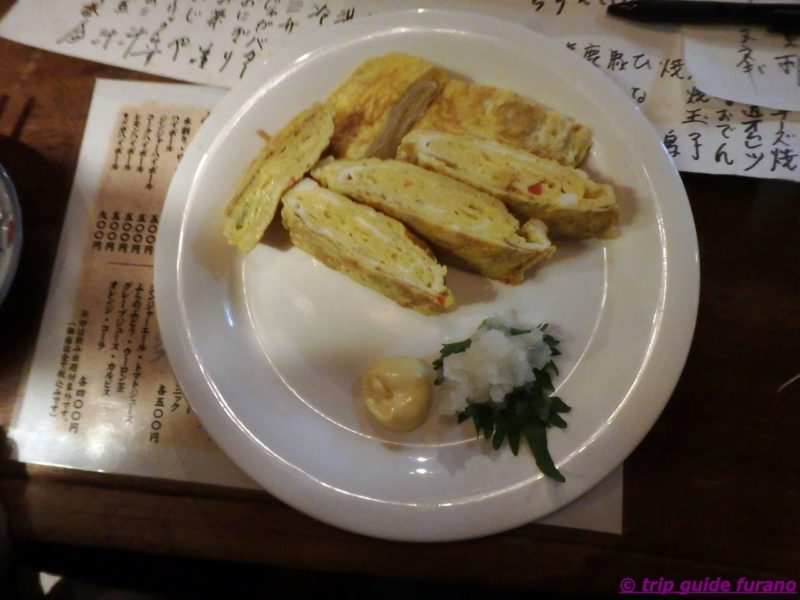 Rolled Egg Omelette, "Tamago-yaki"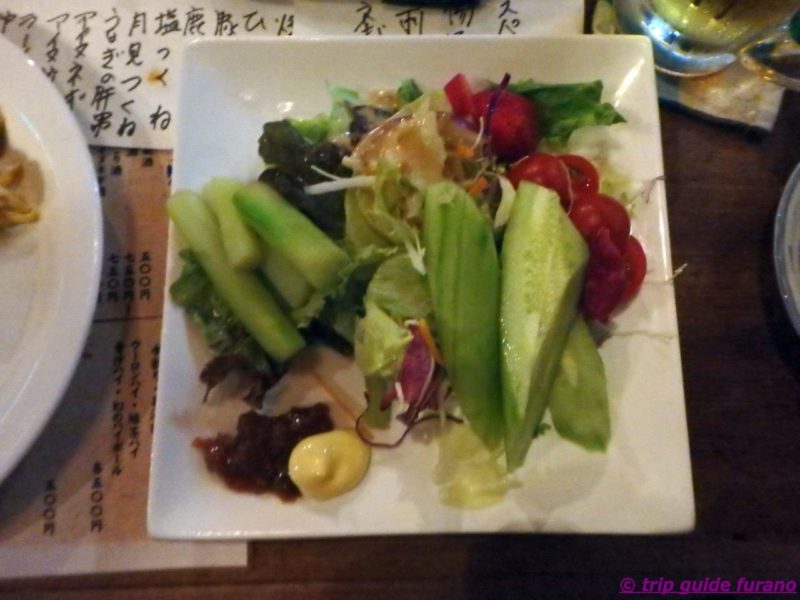 Robata Salad
A combination of vegetables, including asparagus, cucumber, and tomato depending on the season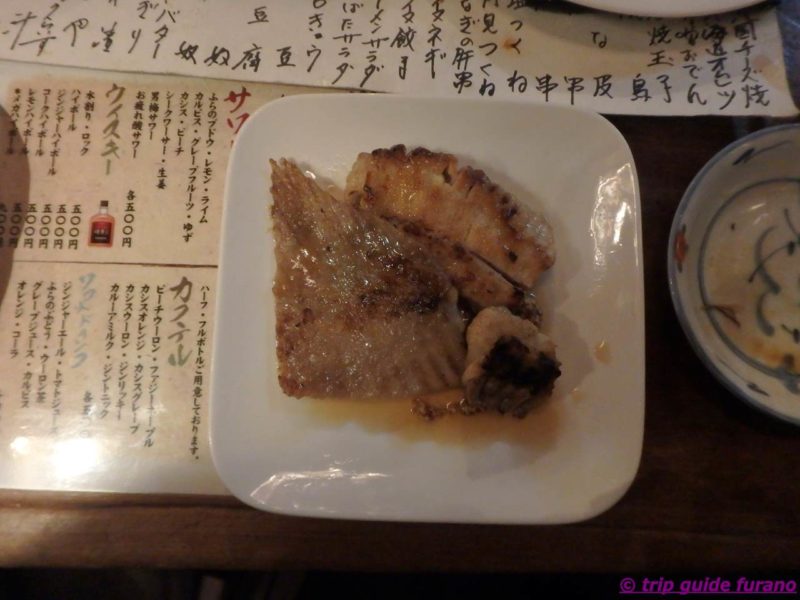 Fried fish, "Kasube-yaki"
This was really really good!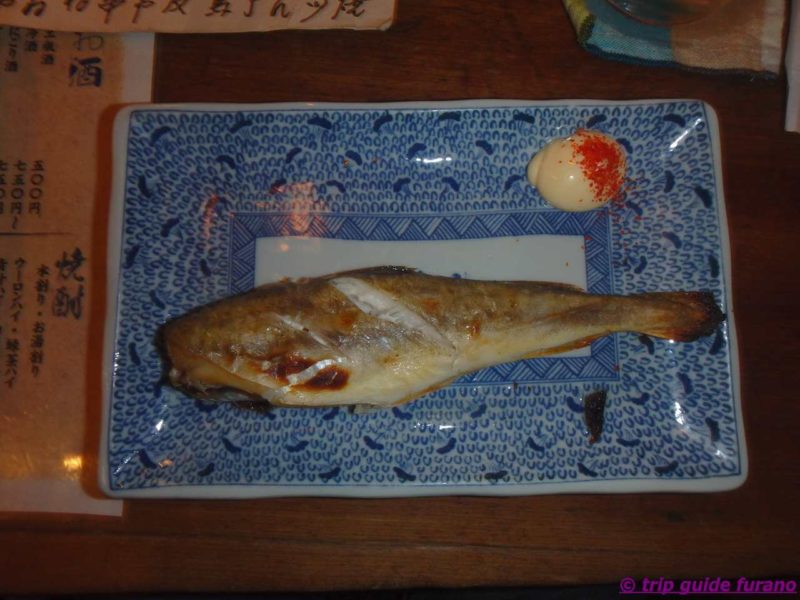 Saffron cod, "Komai"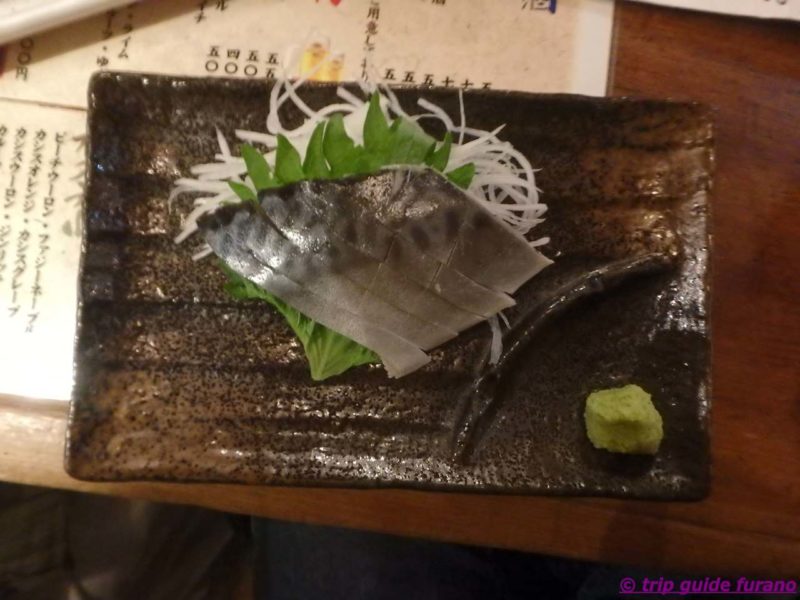 Mackerel, "Saba" or in this case "Shime-saba"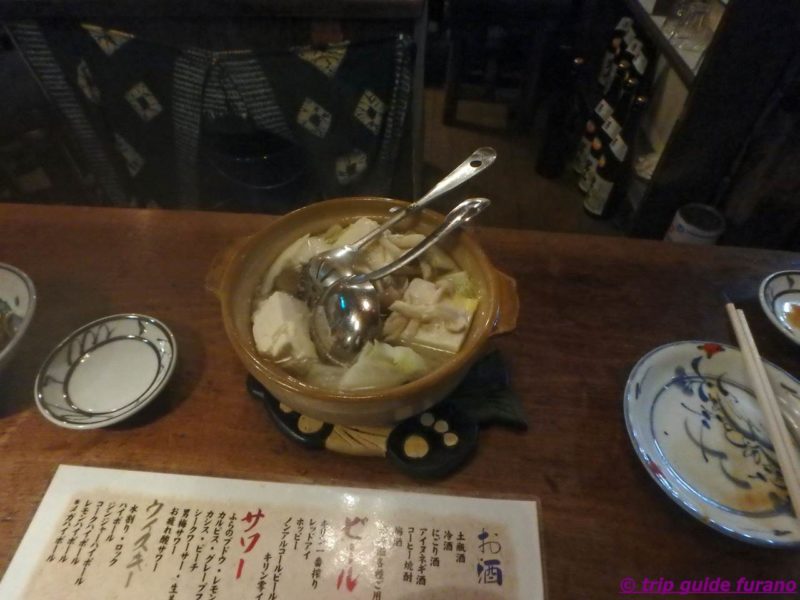 The Boiled Tofu ("Yu-dofu") was also delicious~~
Furthermore, it came out on a fun coaster. Isn't the bear cute?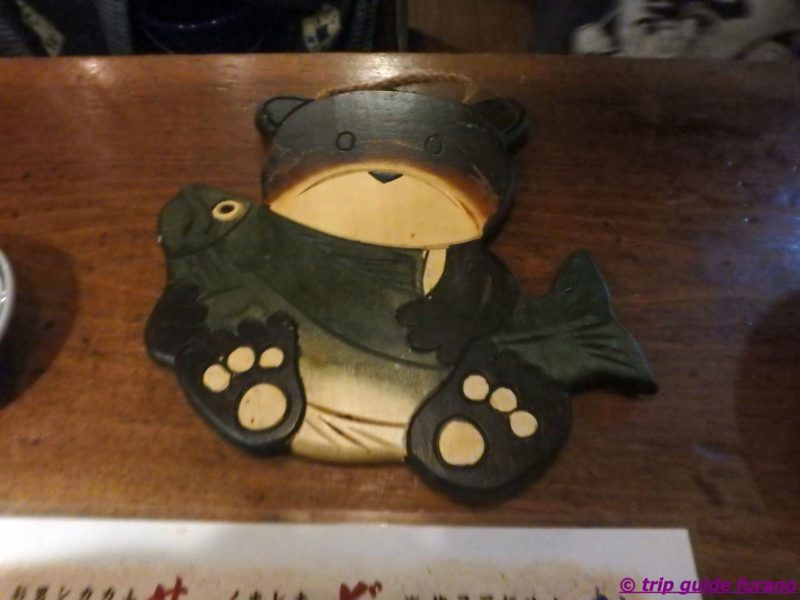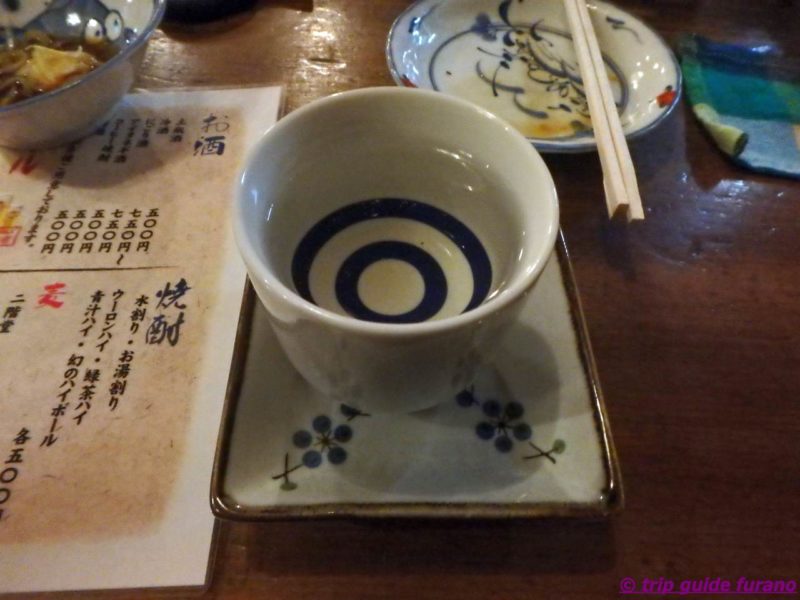 Here is some of the Warmed Rice Wine, served straight from the hearth! If only my cup was filled a little more!!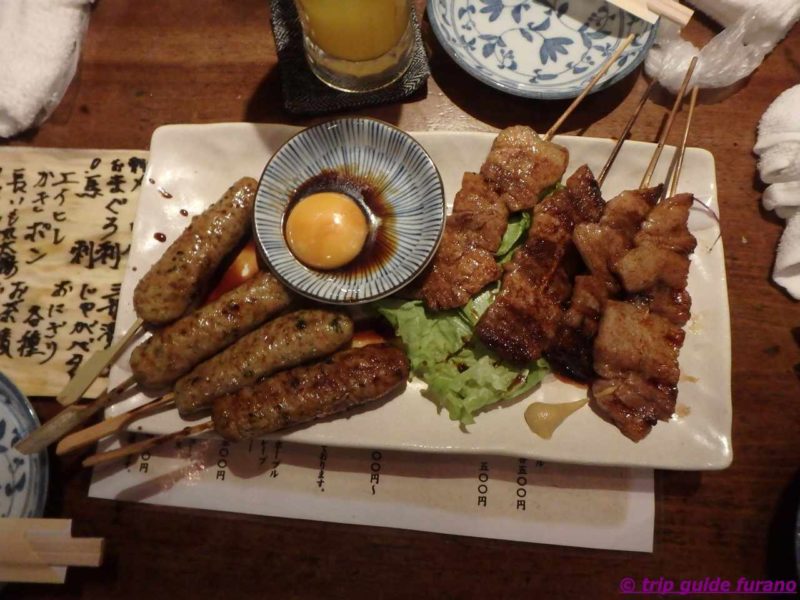 Japanese Chicken Meatballs ("Tsukune") and Grilled Chicken ("Yakitori")
Summary of Furano`s Robata Izakaya Shop
Robata is a great place to kick back and relax at a nostalgic, local hot spot. If you don't know what to do while you"re there, don`t worry!
If you are interested in Robata`s appearance in the TV drama "From the Northern Country" I suggest you check out the 1989 Season of the show.
炉ばた


ジャンル:居酒屋
アクセス:JR留萌本線富良野駅 徒歩5分
住所:〒076-0025 北海道富良野市日の出町12-33(地図)
周辺のお店:
ぐるなび 富良野・美瑛×居酒屋
情報掲載日:2019年5月16日