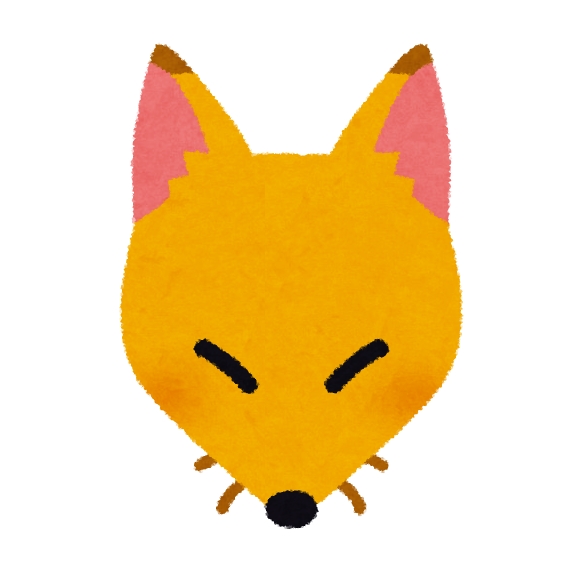 ふらのガイド
今日ご紹介する富良野ー美瑛エリアの素敵なお店は~♪
Furano`s Gorou Ramen Shop
This time, let's go check out Furano Gorou Ramen!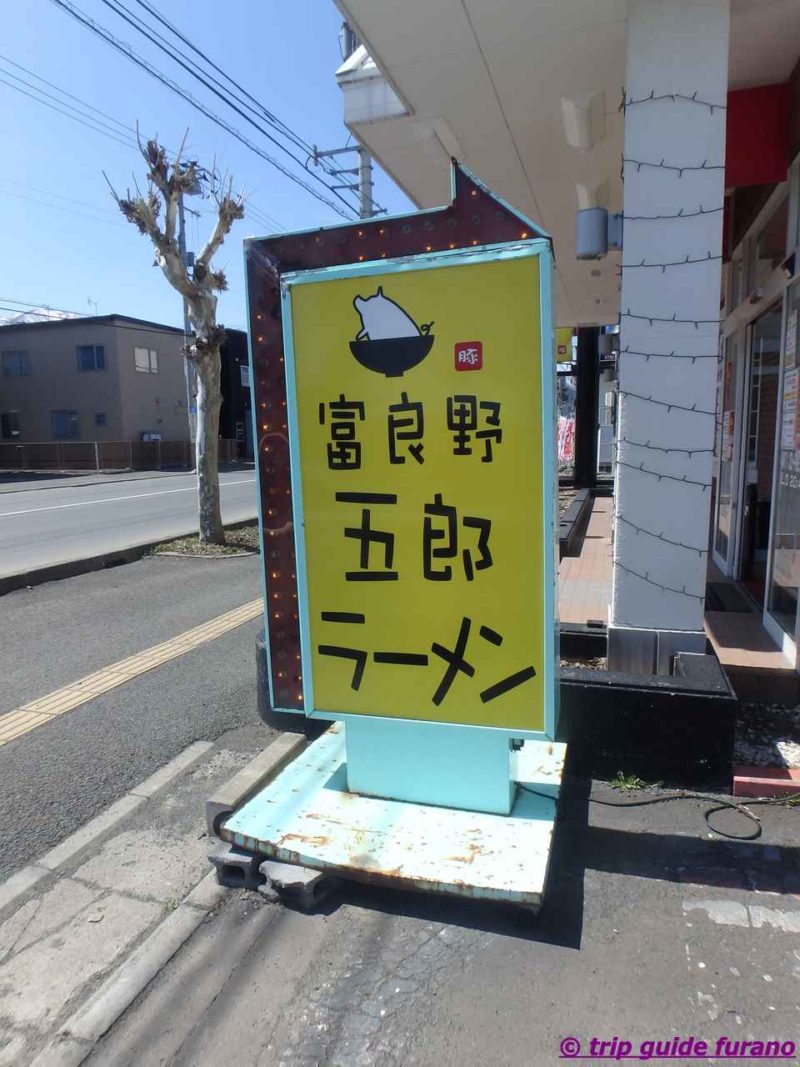 Look for the big yellow sign out in front of the shop, which reads "Furano Gorou Ramen"
This ramen shop opened in April 2018 on Route 38, which runs through Furano.
In the past, this shop location was a KFC and then a Tokeidai Ramen shop.
Let's see what is special about Gorou Ramen and it's menu!
Where is Gorou Ramen`s parking lot?
There is a spacious parking lot just next to the ramen shop, which customers can use.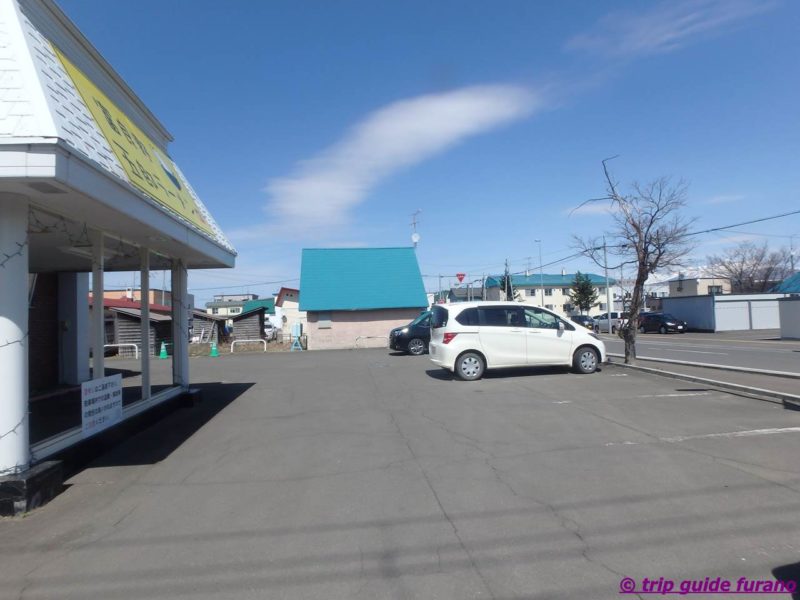 At first glance, there appears to be a Drive-Thru lane, but…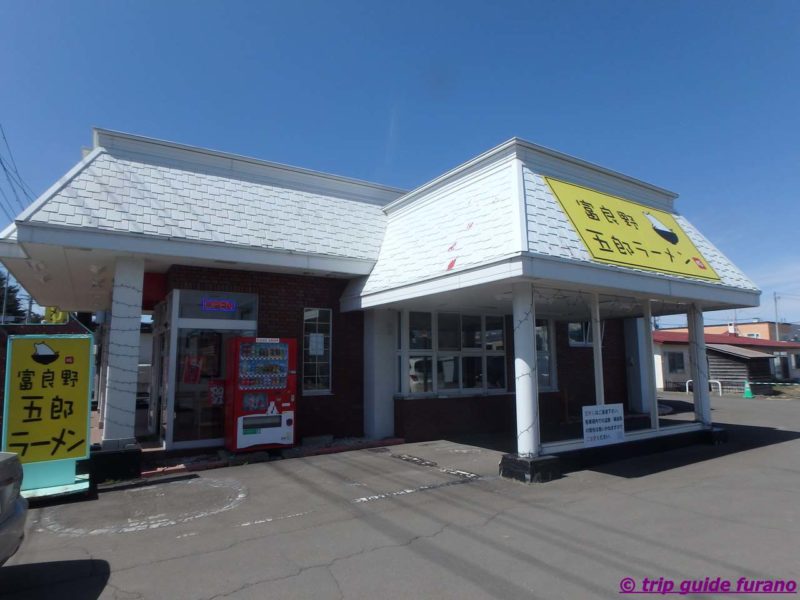 There is no drive-thru service now!
The drive-thru late remains from the days when this shop was a KFC establishment.
Let`s go inside Furano Gorou Ramen!
Posted in the entrance is the Popular Items Menu, Sets Menu, and other such information.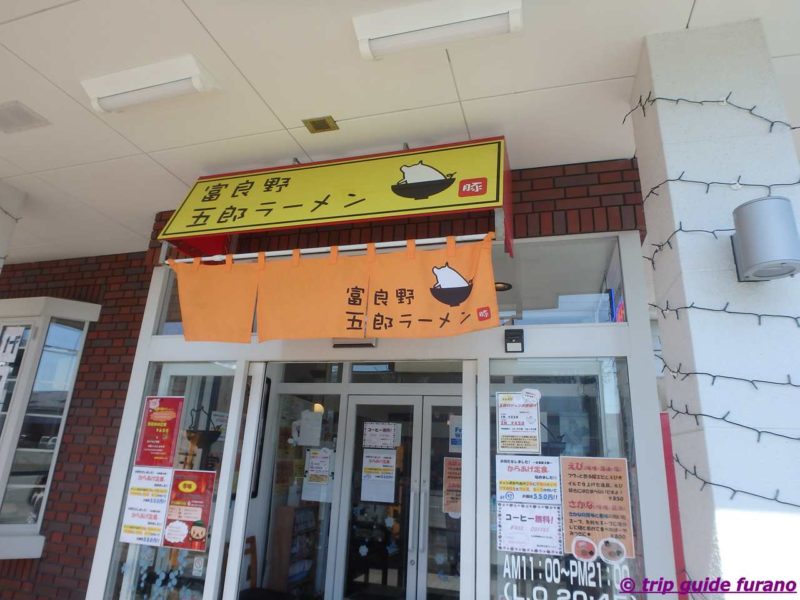 This ramen shop offers sets of ramen and fried chicken. The fried chicken can be ordered jumbo-sized, and there's also free coffee!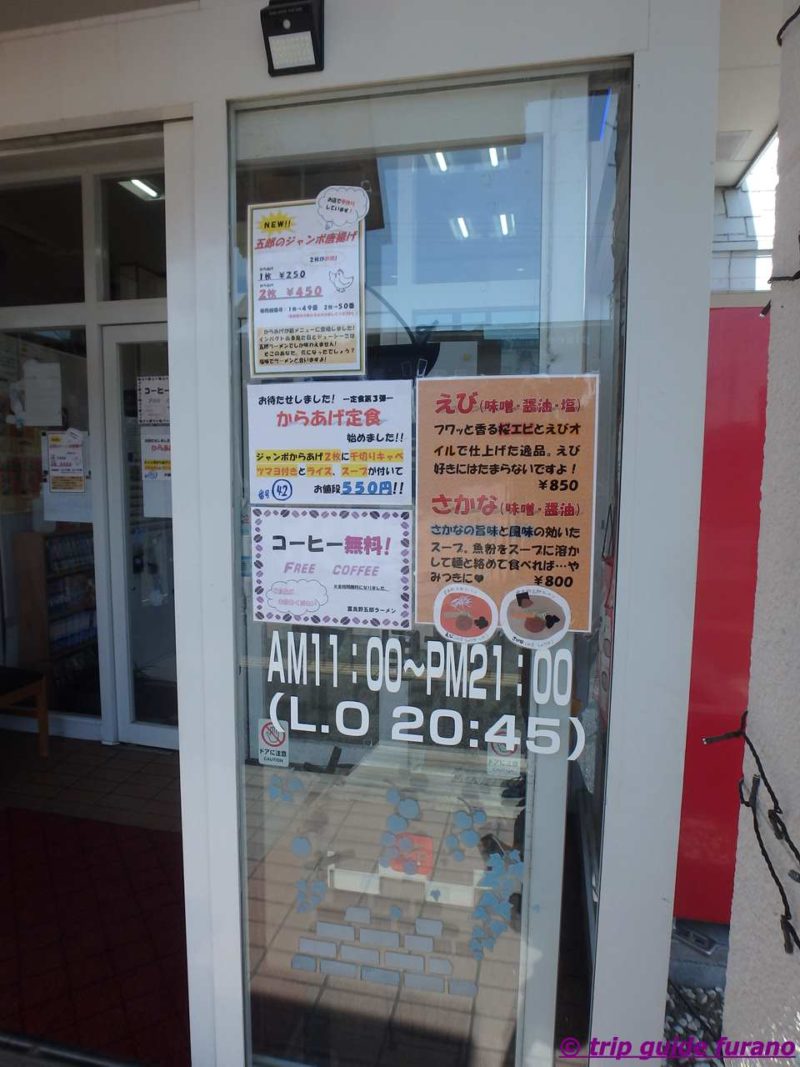 There are also stir-fried vegetables + ramen sets, as well as spicy toppings options.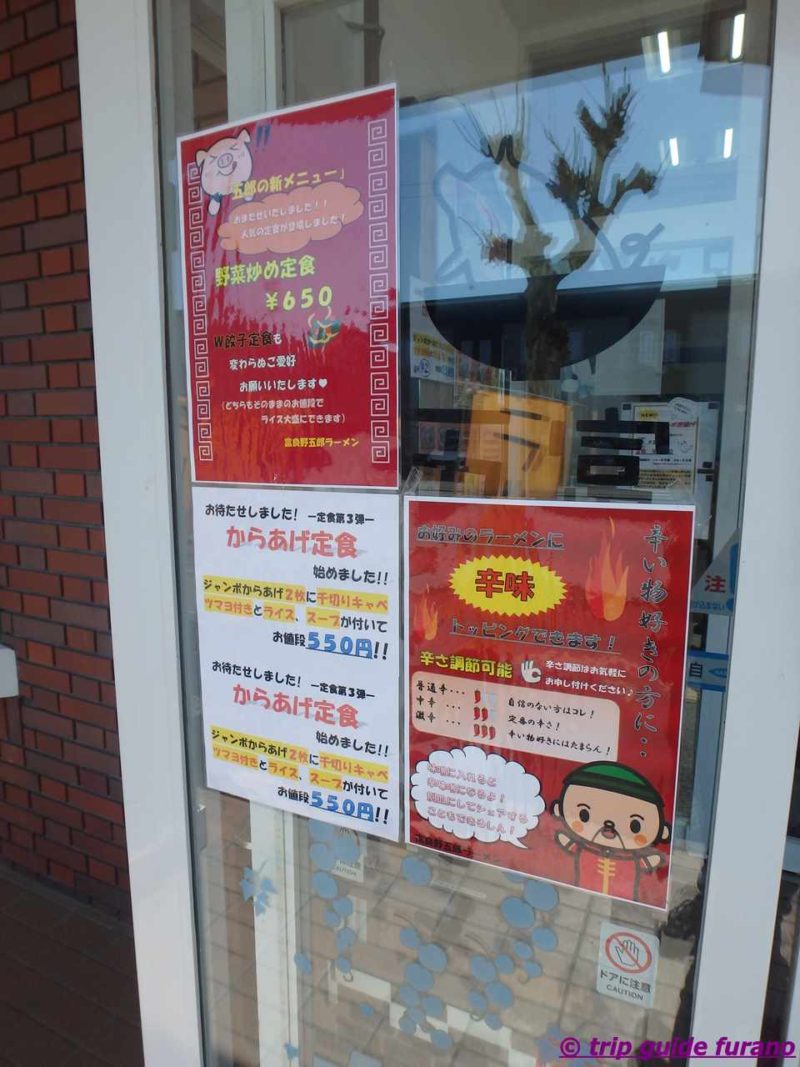 *I think the toppings menu might change once in a while
At Gorou Ramen, you make your order and pay through a ticket vending machine in the front of the shop.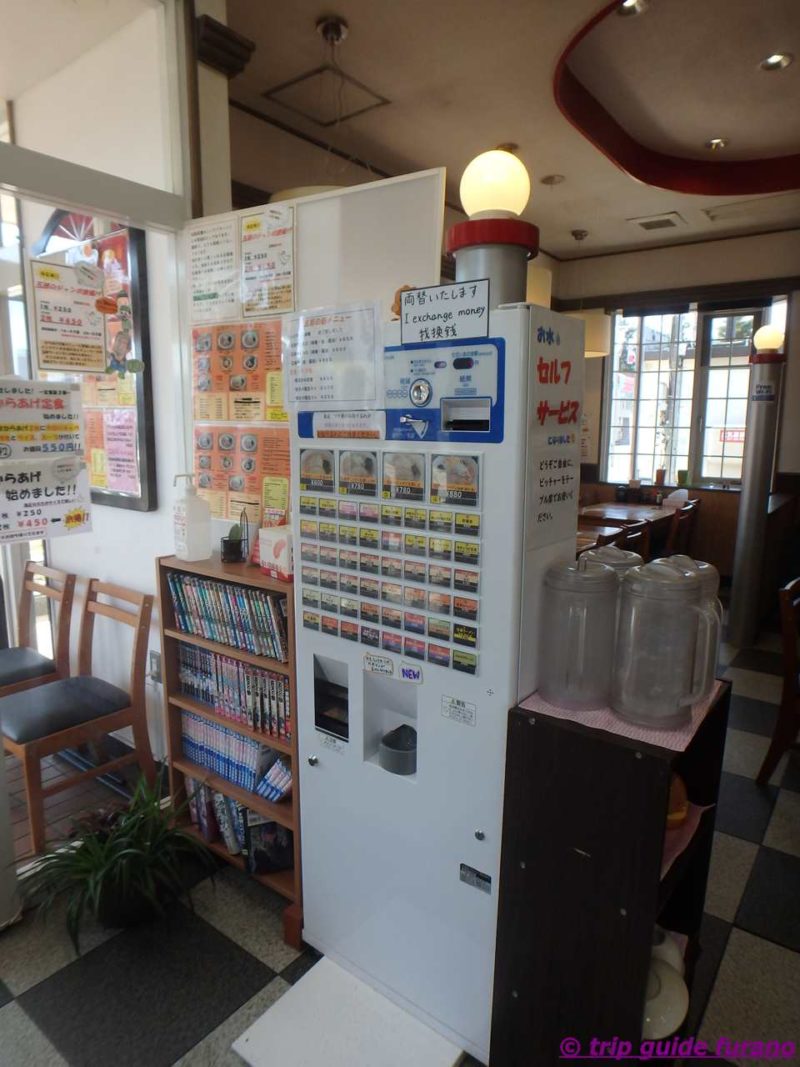 Make sure of your order before choosing and paying for your ticket!
Look through the menus by the vending machine and the front door to help make your decision.
What is so special about Gorou Ramen?
The vegetables in this ramen are grown in Hokkaido, while the rich pork slices comes from meat produced in Kami-Furano. Also, the noodles are made from wheat flour grown specifically in Hokkaido, and the soup broth is made with pork fat from the same pigs in Kami-Furano.
Gorou Ramen Shop`s Menu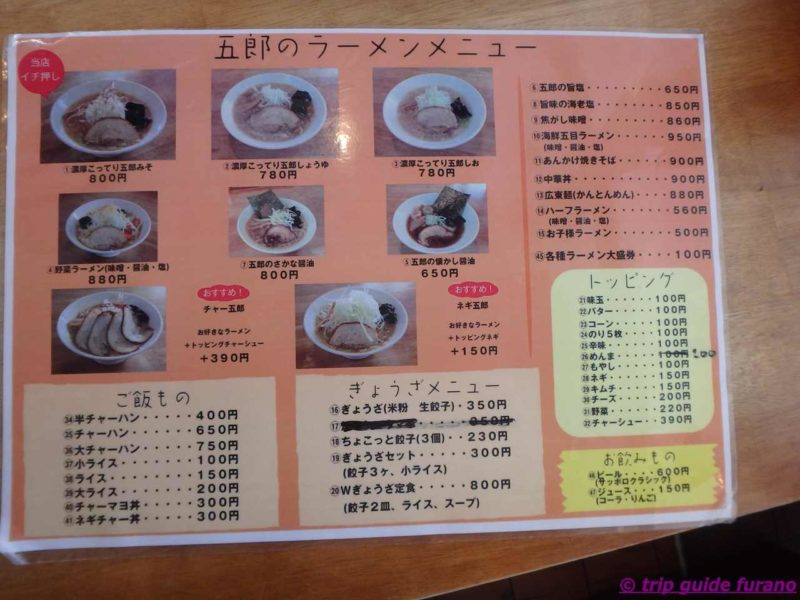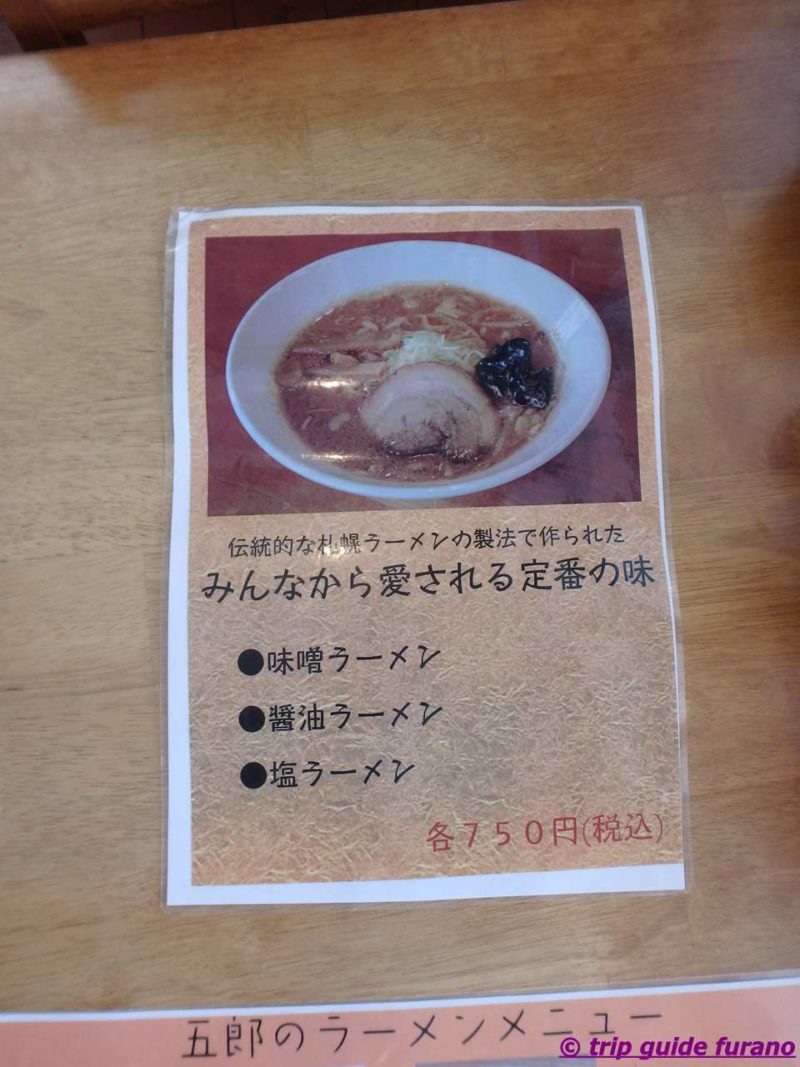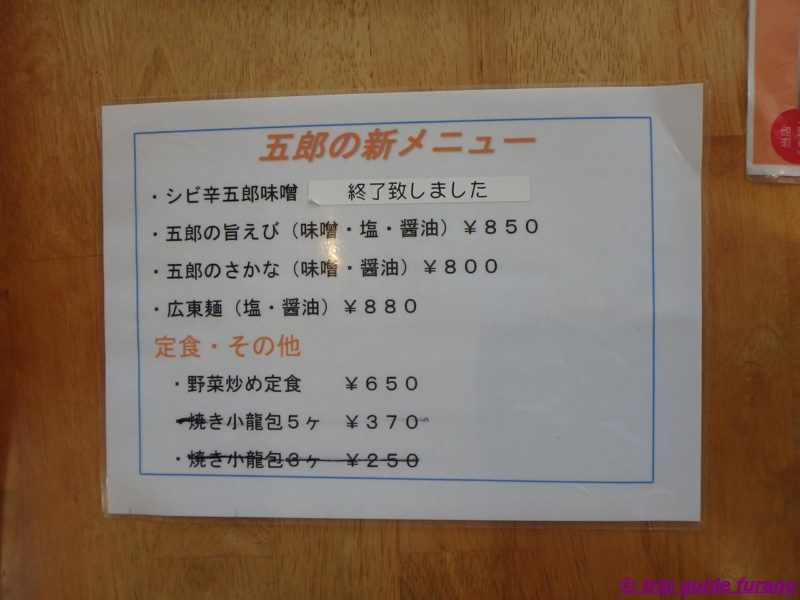 Menu in English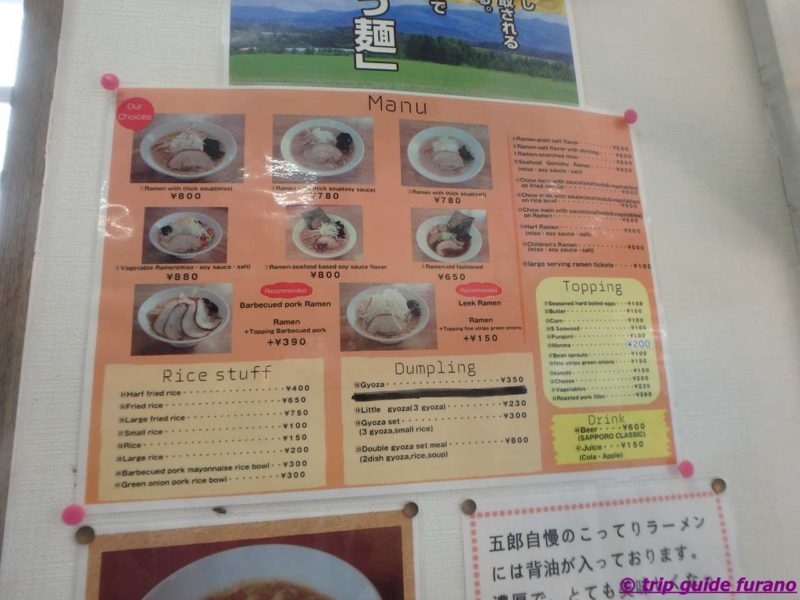 Gorou Ramen Shop`s Seating
There is both seating at a counter as well as regular table seating. According to the website, there are 10 counter seats and 28 seats at tables.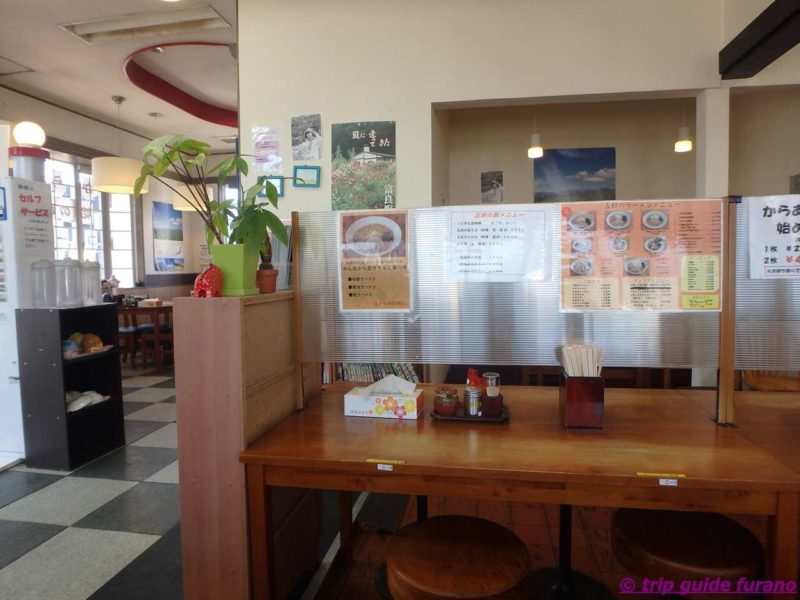 What are the additional options you can make to your ramen when ordering?
Once you choose your ramen, you can also add a spicy topping.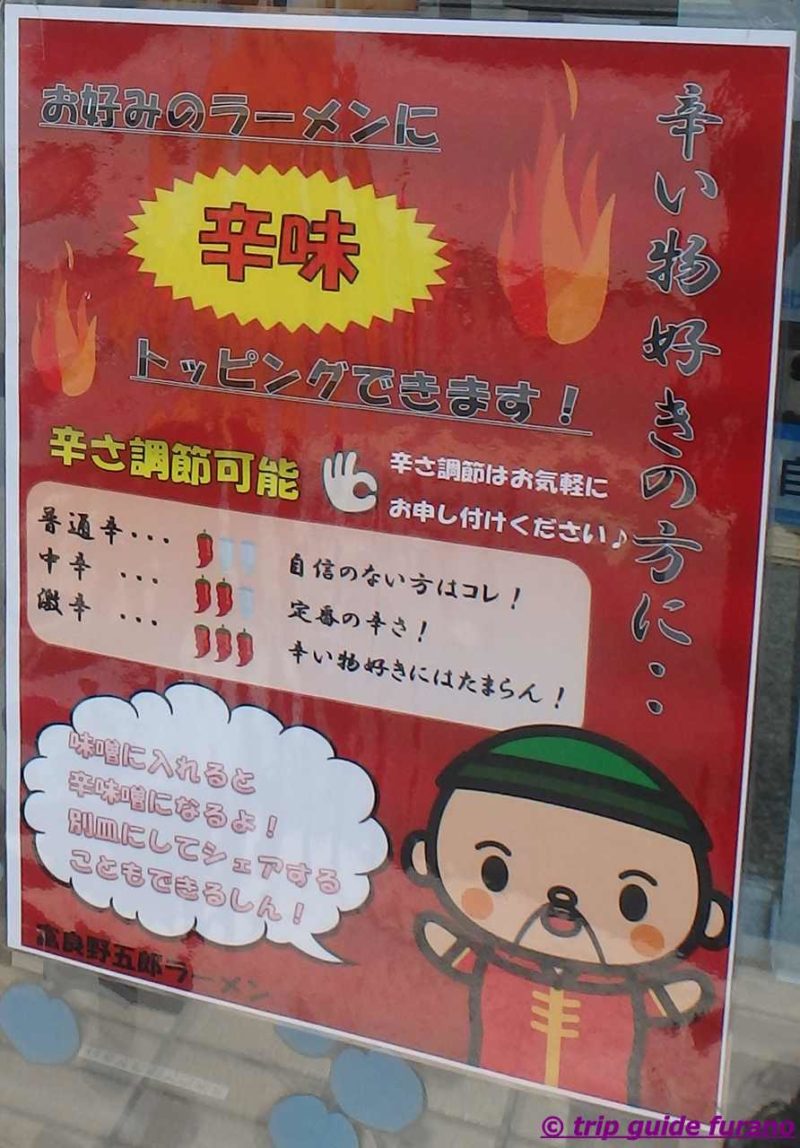 If you would prefer a lighter ramen, you can request the chef to strain some of the fat out of the soup for your portion (Se-Abura-Nuki)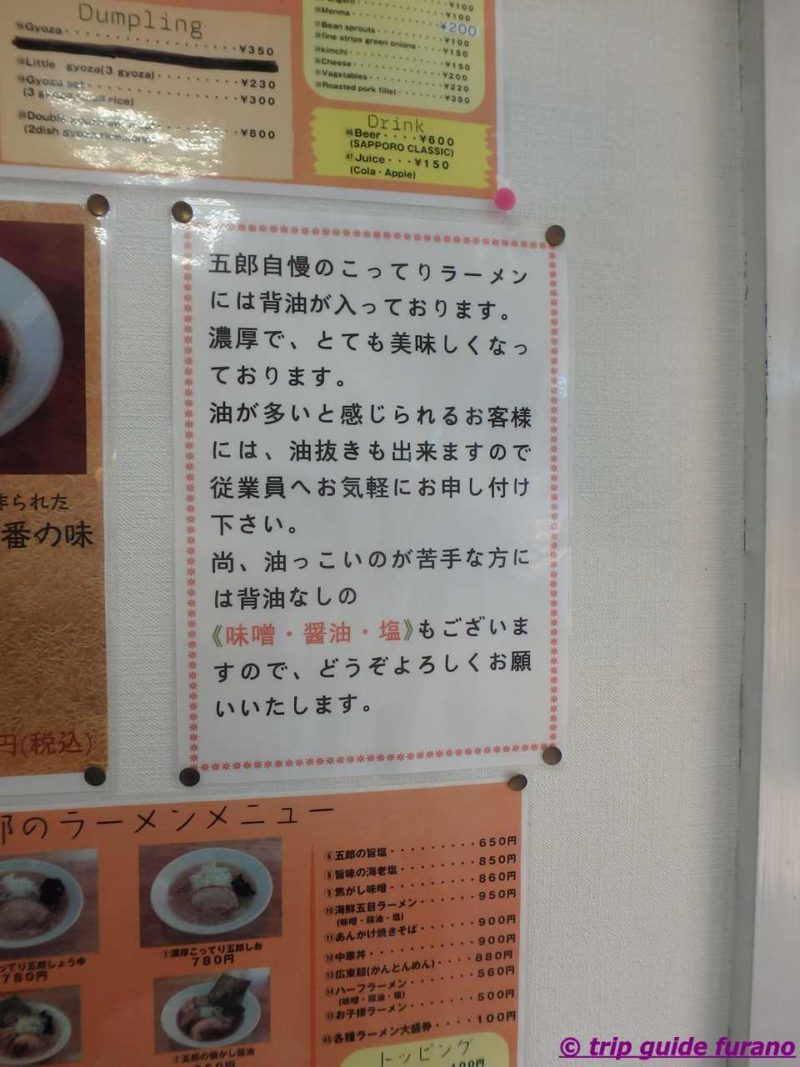 Choose whatever sounds best to you!
*check with the staff before ordering if you are unsure of your options
Which ramen did I choose to order?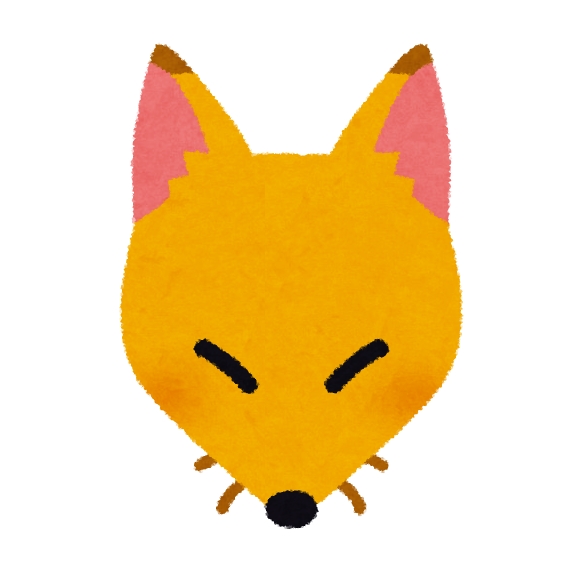 ふらのガイド
Soy sauce-based Ramen (Shou-yu Ramen)  750yen (plus tax)
While waiting for your ramen,
Help yourself to self-serve water.
There are also manga (Japanese comics) that you are welcome to read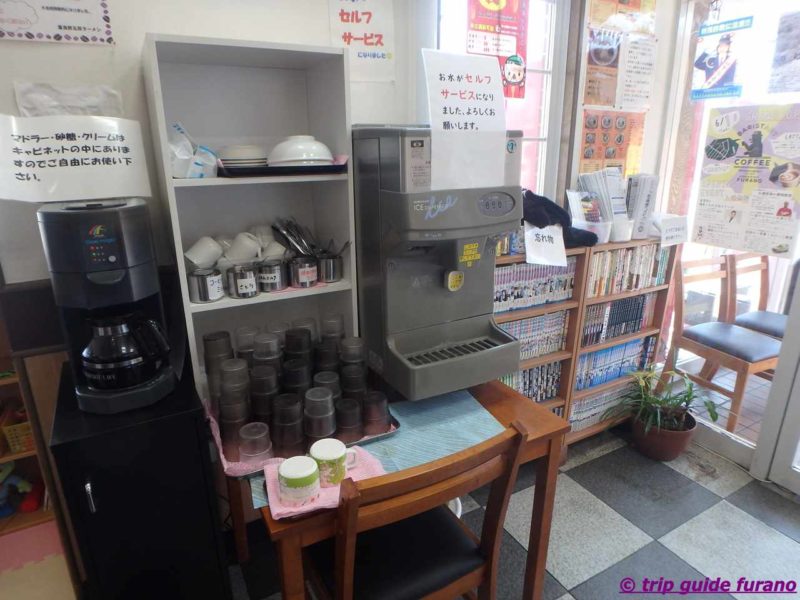 The coffee is also free!
Feel free to take more water or coffee both before and after receiving your ramen!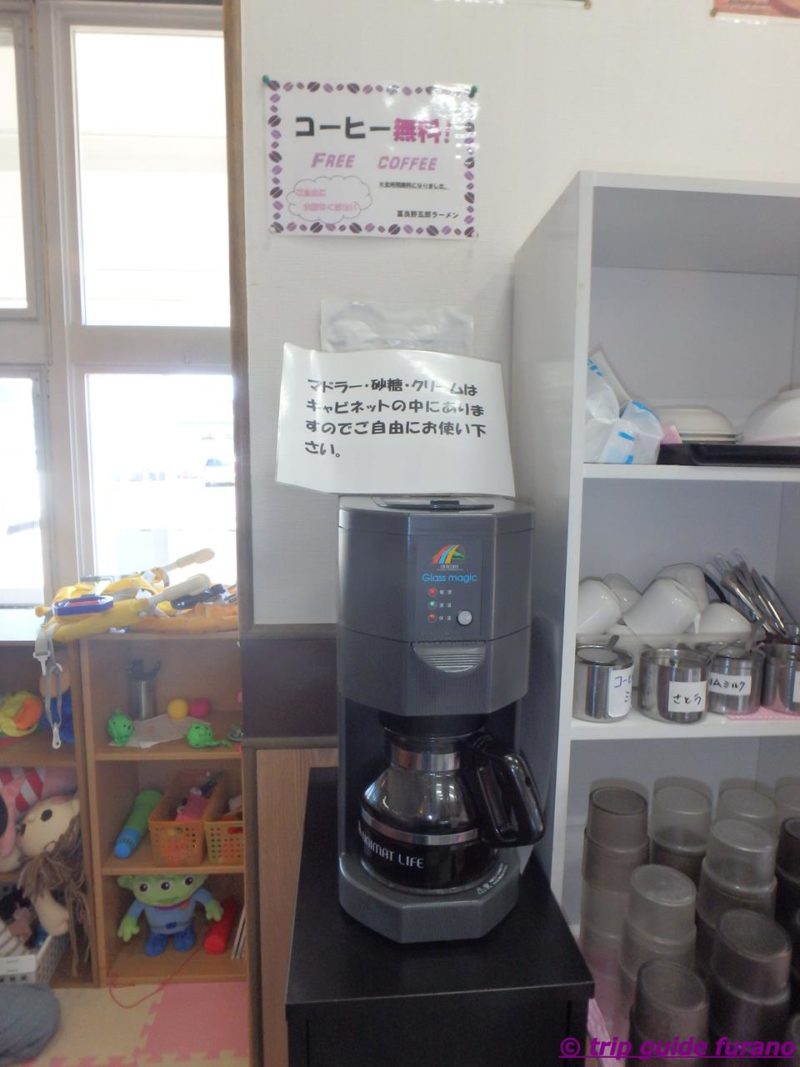 There's also a Kid`s Corner.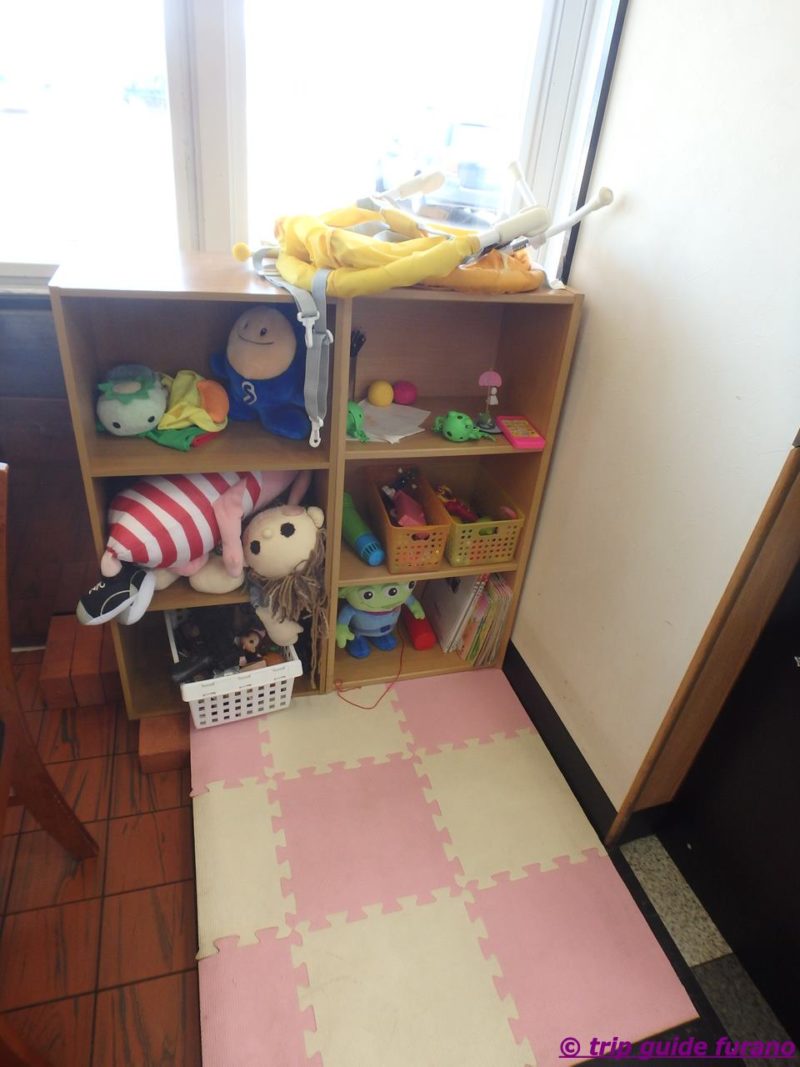 Let's eat Furano Gorou`s ramen!
My ramen order came in about 10 minutes!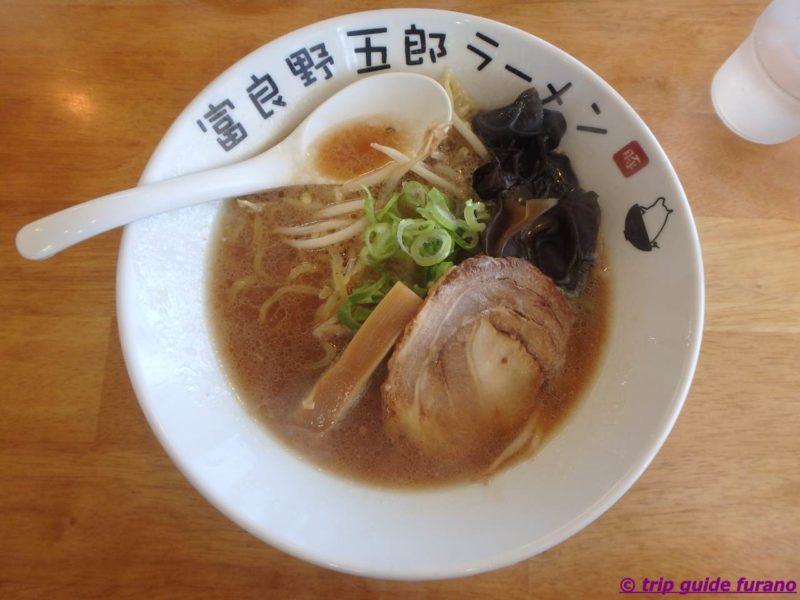 Soy sauce-based (Shou-yu) Ramen
The flavor is a very traditional Japanese flavor.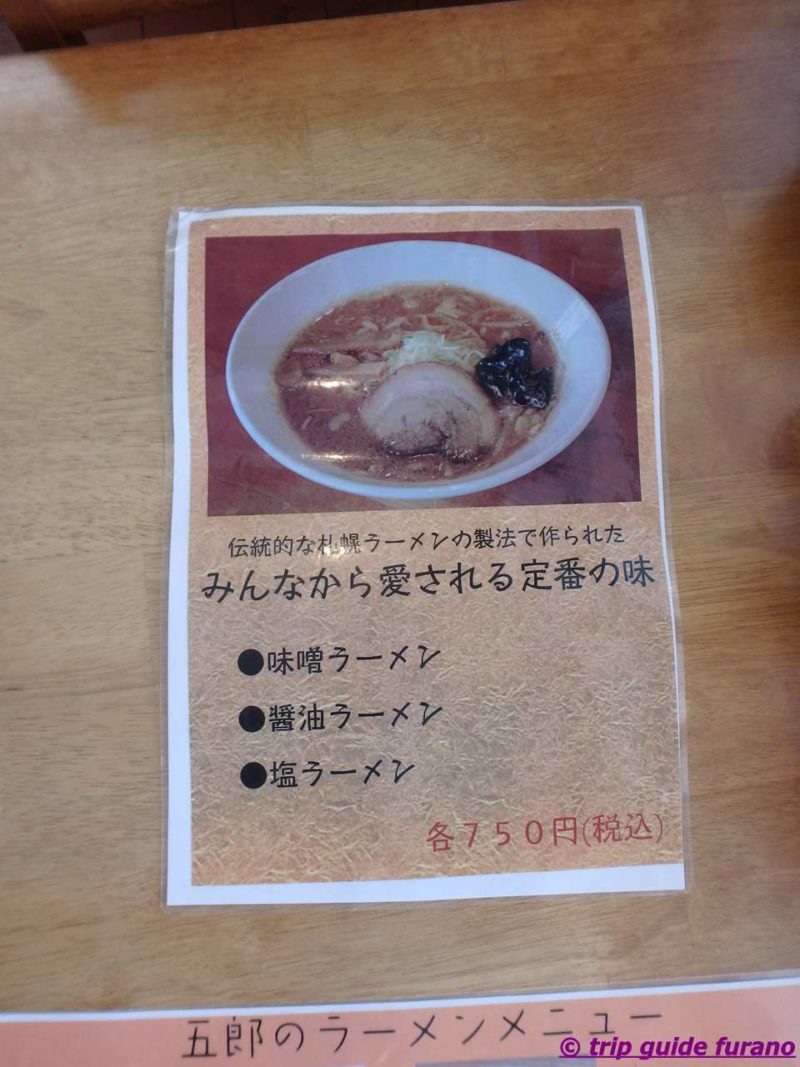 While eating my ramen, I looked over the menu, which proudly stated that Gorou Ramen keeps their ramen flavor to the same standards that everyone loves!
However my reaction was a little different, as I found the flavor to be a little too standard and therefore not anything special. I may have made a mistake in my order though, so next time I stop by Gorou Ramen for a meal, I`ll be sure to ask the staff what they recommend!
Summary of Furano`s Gorou Ramen Shop
When looking at the menu, I think I made a mistake in thinking all of the ramen offered at Gorou Ramen was the "richly-flavored Furano Gorou Ramen." There seems to be many types of ramen! I will be sure next time to order the top-recommended, richly-flavored ramen!
Gorou Ramen
ジャンル:ラーメン
Access: 10 Minute Walk from JR Furano Station
(MAP)
周辺のお店:
ぐるなび 富良野・美瑛×ラーメン
Webpage Last Updated: May 7, 2019