Hello! It's me Trip guide.
Today I am at Biei's famous Blue pond and "White mustashed water fall" Shirohige noTaki.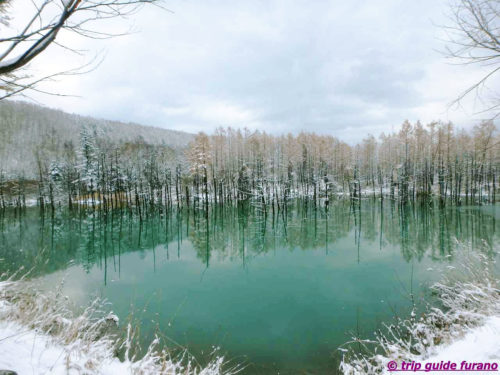 First, when you arrive at the carpark, you'll see the sign board.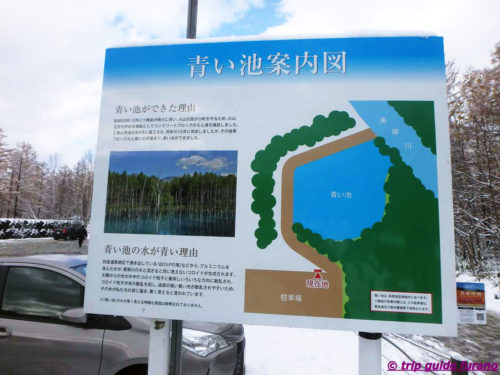 It's explaining how the blue pond appeared and why it's so blue.
When you walk along the fence for while…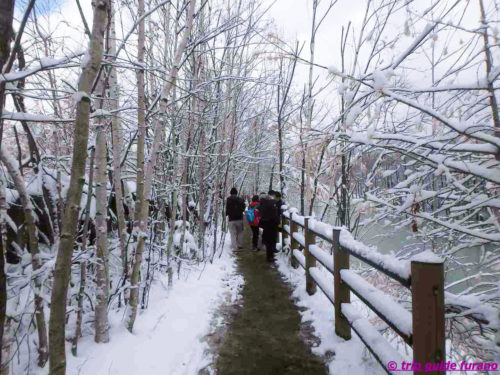 The blue pond will appear on your left side.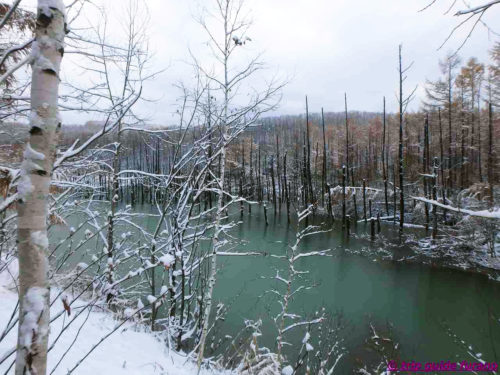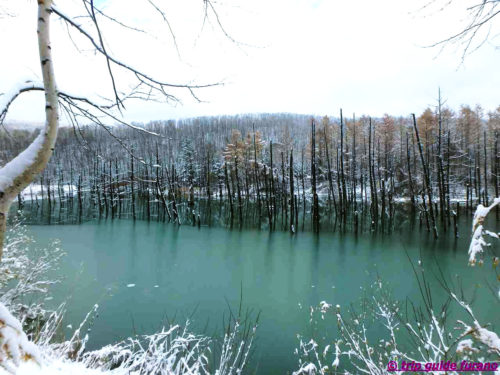 It's frozen during winter time.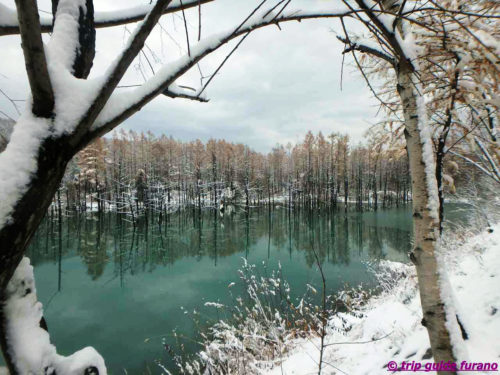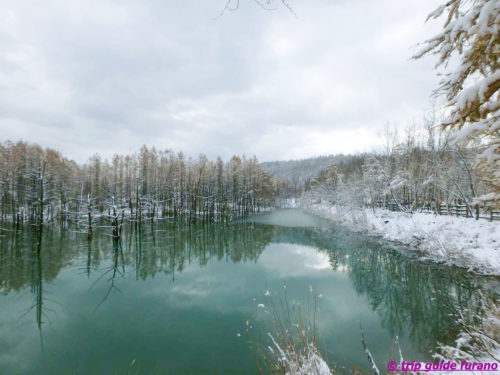 The pond with the little snow mans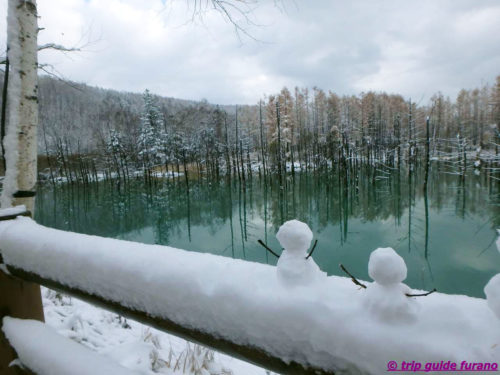 This blue pond, I believe the blue color is slightly changing daily.
The high chence to see deep blue color is around May-June. And it should be no rain within a few days and fine weather.
It's so beatiful the blue pond even in winter.
冬の青い池 pic.twitter.com/qPNi0E6BiW

— 世界ロマンティック100景 (@RomanticPaint) 2018年7月22日
(Tourist info brochure is here.)

The color of the pond is depending on your luck however, it's worth to visit.
If you are around Biei, highly recommended!
And it's Shirohige no Taki.
Just 5min drive from the blue pond.
It's also beautiful in winter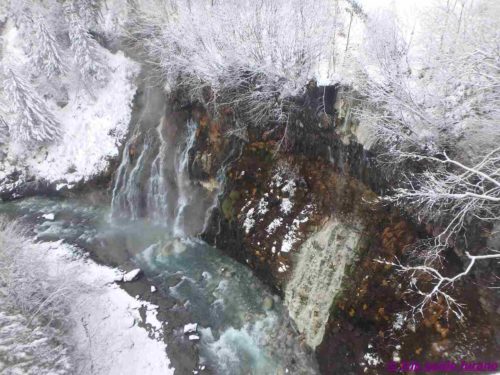 Click for more info of Shirohige no taki