Hi! It's me again, Trip guide 🙂
Today, I will show you "Tenbou Hanabatake- Shikisai no Oka" The one of the most famous flower gardens in the Biei-Furano area.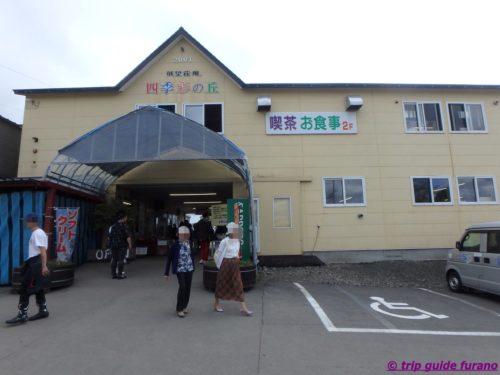 It's still sooooooo crowded, despite it being the end of the high season (visited at the end of August)
There are many Japanese tourists, but mostly the crowd is made up of foreigners. Very busy!
Here in the building,
you can buy local vegetables and fruits cheaper than in supermarkets!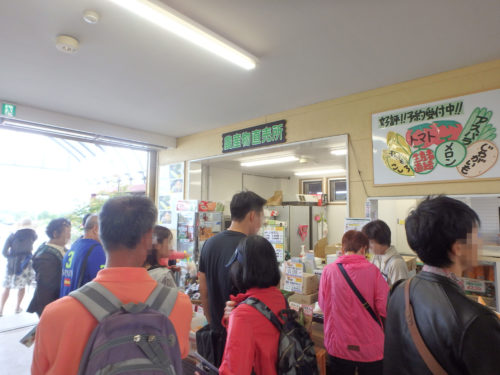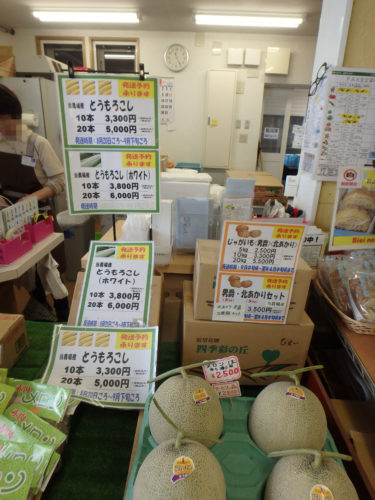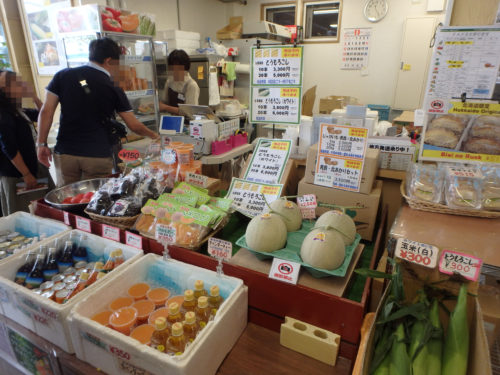 And there is a souvenir shop too.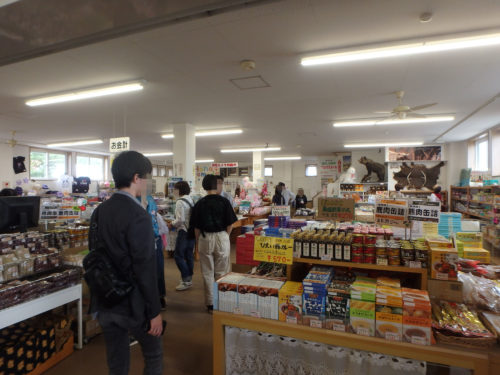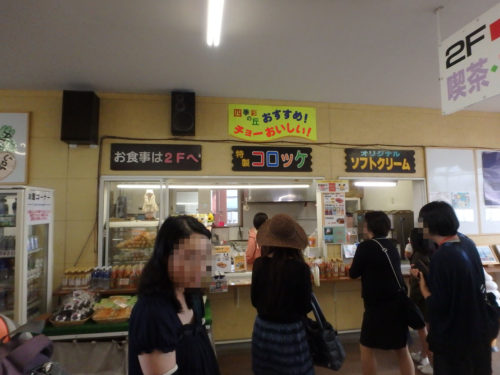 There is also a restaurant on the 2nd floor.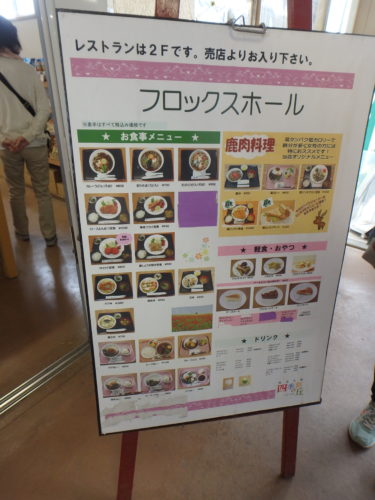 You have choice of curry, noodles, and Hokkaido local deer meat dishes.
When you go through the building to the other side, you'll find a lot of attractions!
Carts, tractor bus, buggies, an alpaca's farm etc…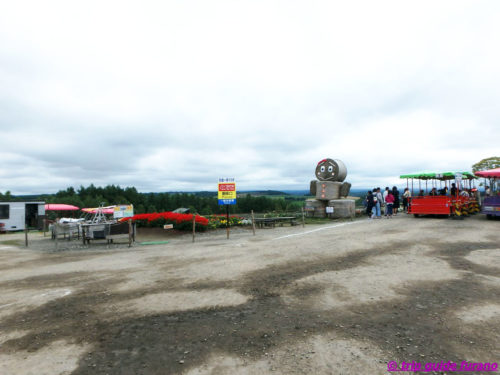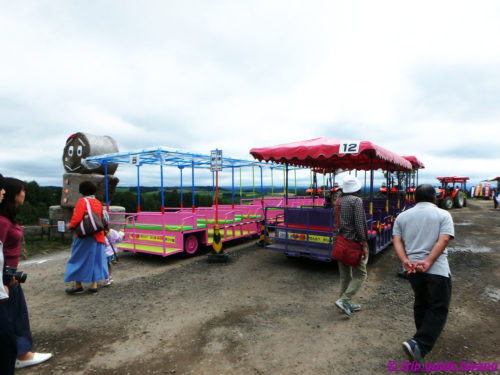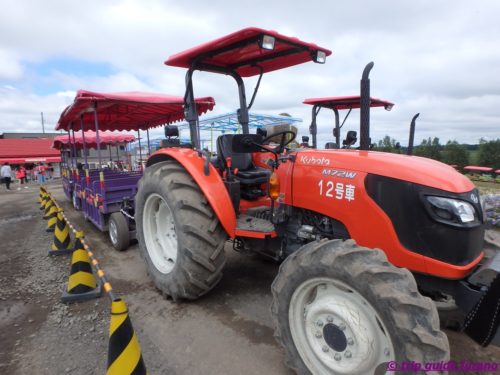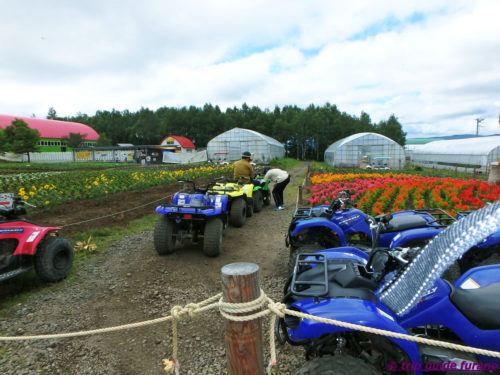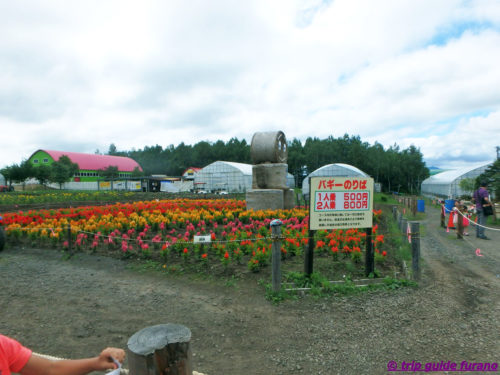 All the options looked so attractive, but I decided to visit on foot. Walking along the flowers is also nice specially after having a big lunch 😉
Here are the price lists for attractions.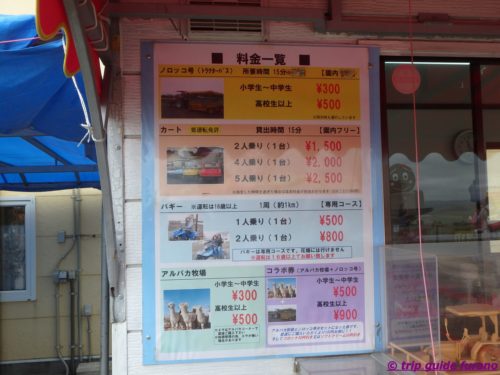 Tractor bus +16 years old is 500yen, while 7 years old-15 years old is 300yen
Carts (requires driving license)
for 2 in 1 car 1500yen/cart
for 4 in 1 car 2000yen/cart
for 5 in 1 car 2500yen/cart
Buggies *minimum age 16 years old, 1 lap(1km)
solo : 500yen
for 2 : 800yen
Also you can find tickets with multiple items with discounts!
The Alpaca farm is located just behind the buggy station.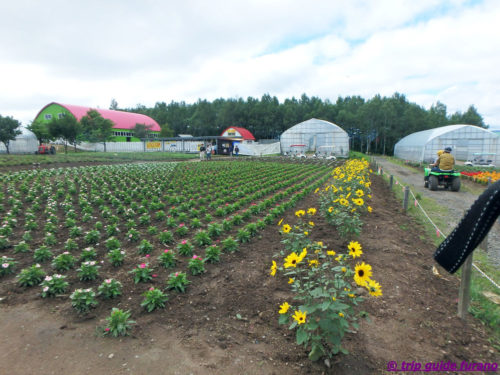 When you continue walking, you'll find an ice cream stand…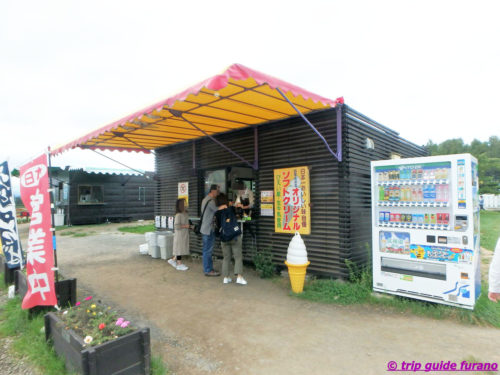 and then the largest flower garden will be right there.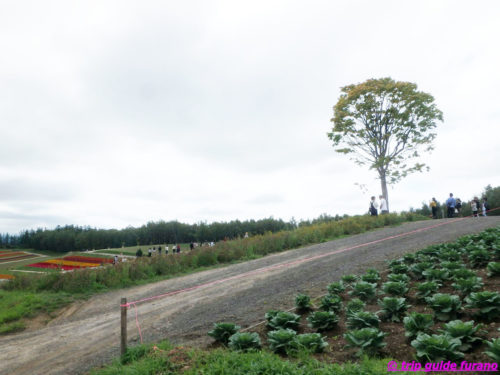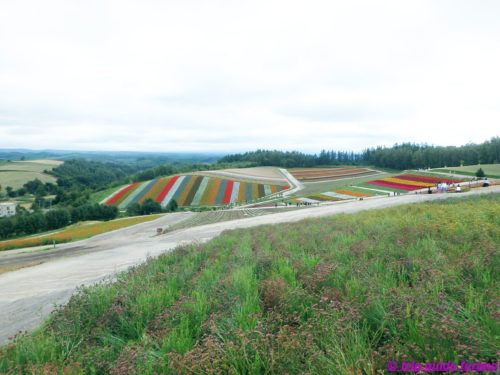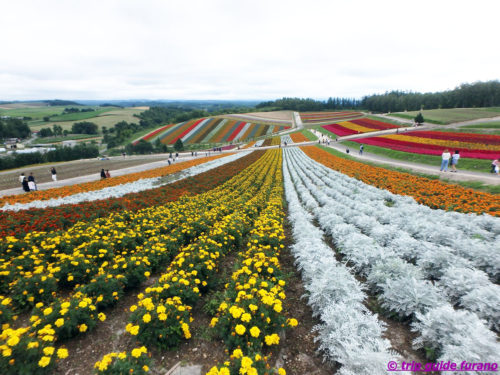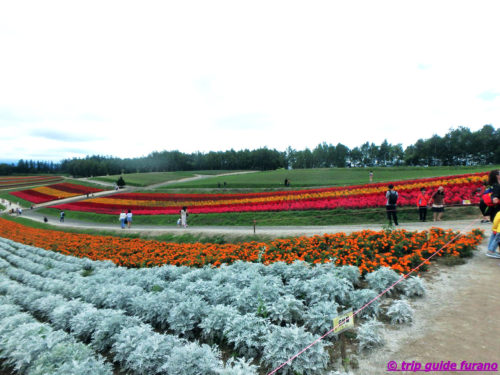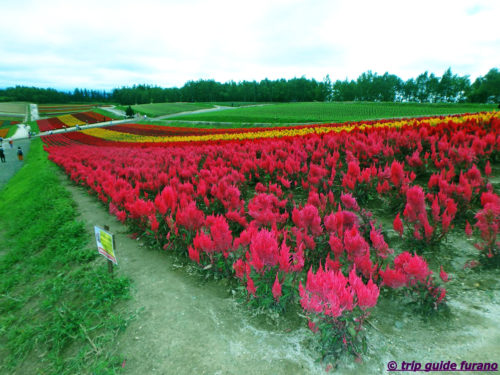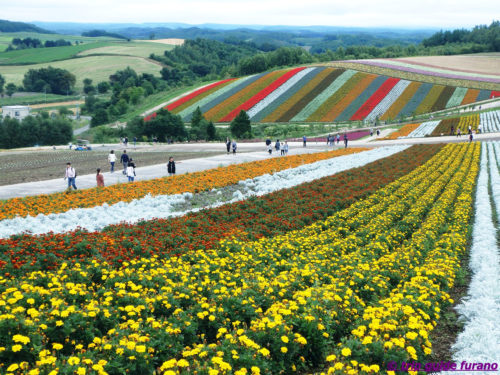 It's a breath taking view. Soooo beautiful,
Those who are on rides seem to be enjoying the view a lot too.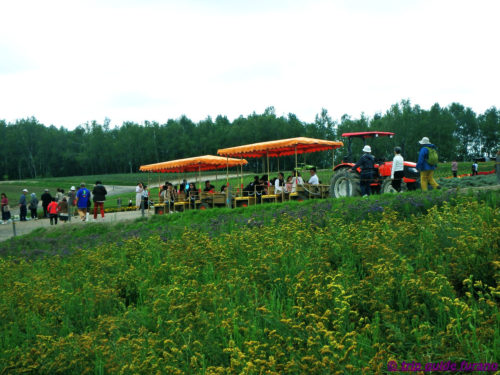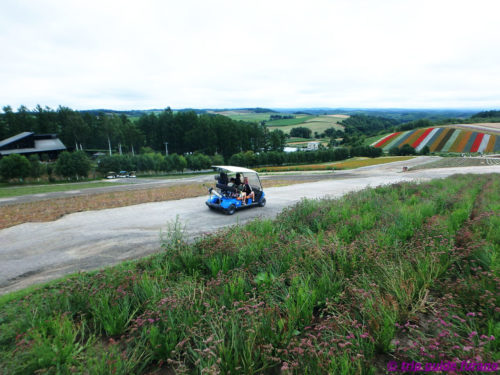 After a just a short walk, I feel so good and refreshed.
Unfortunately lavender are already all gone, but still the flower gardens are worth to visit!
I hope the next person to enjoy this experience is you!
Ah, and one last hint to make your walk more enjoyable: I found only 1 toilet, just next to the main building. I recommend you and your kids to go before visiting the gardens so you can enjoy it fully!!
(Click here for sightseeing brochure in Japan)