Hi, it's me Trip Guide!
Today, I'll introduce Furano`s Okonomiyaki restaurant, "Senya"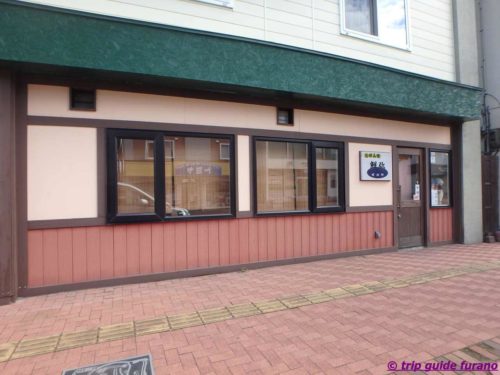 Senya is located in the center of the city on the main road, Gojo street.
They have not only Okonomiyaki, but also a variety of Teppan-yaki menu items such as Negi-yaki, Monja-yaki, and Tako-yaki!!
Here is the Japanese menu (a simpler English menu is also available):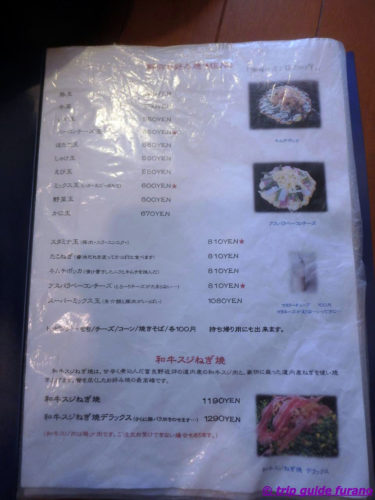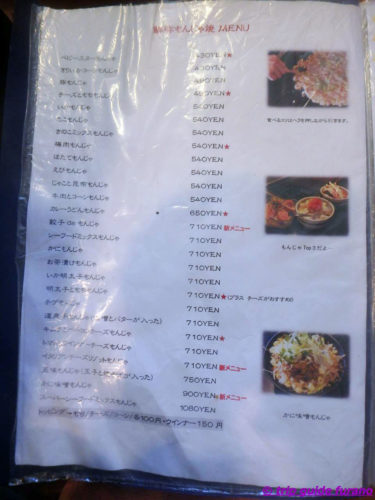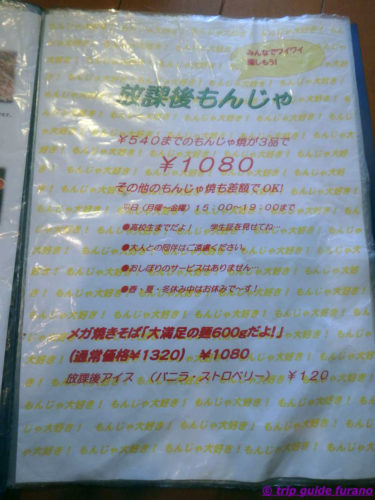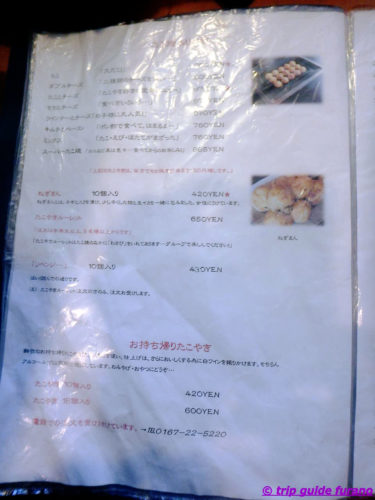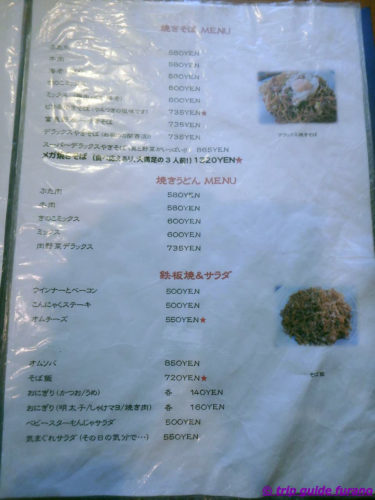 Oh well… sorry the pics are not very clear..
For the items on the teppan-yaki menu, you can actually cook on your own at the table.
But don't worry! If you are not confident in your teppan-yaki skills, you can ask them to cook the food and serve it to you. It`s a good service.
Today, I ordered
Okonomiyaki Mixbowl 600yen
Monja: Mentaiko(marinated fish egg) -Mochi (ricecake) 710yen
Takoyaki. Ohdako(big octopus)! 600yen
After waiting for 10min,
Oh dear…I forgot to take pics…
This is only what I have.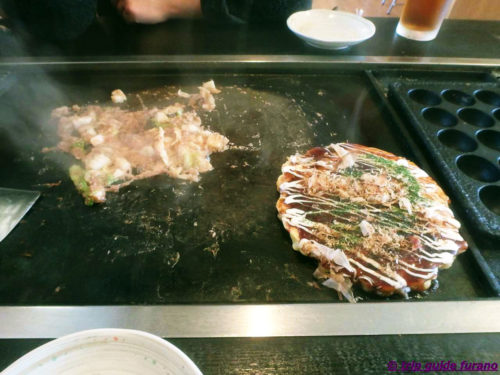 I'm cooking Okonomiyaki and Monja!!
The Okonimiyaki and the Monja are very yummy!
After that, I cooked Takoyaki too.
So fun and so delicious, I am quite satisfied!
View this post on Instagram
View this post on Instagram
Let's cook Okonomiyaki at home, too!
Check reviews before travel.


Next time, I'd like to try Wagyu-suji(tendon)-negi yaki!!

※There is a parking area behind the store.